The Best Mobile Augmented Reality Apps 
Ghost hunting, running from zombies, and exploring space are just a few AR alternatives to the overplayed Pokémon GO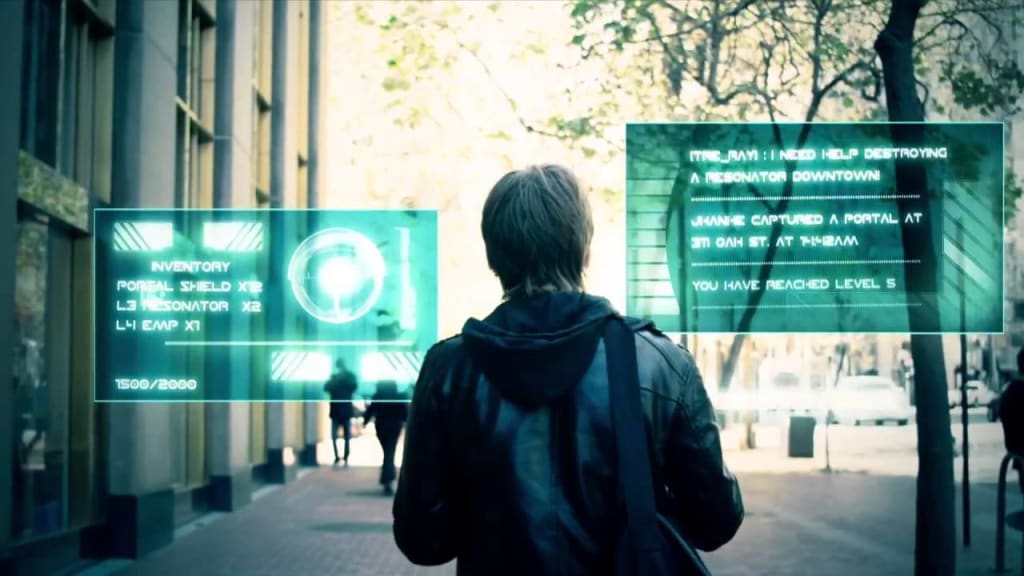 While the hysteria that is Pokémon GO only began a few short months ago, it's trending power has significantly lessened since then. While still more popular than Tinder, and once surpassed Twitter in daily active users, it's not surprising that a fad that came on so quickly would loose it's steam in the same way. Despite its drop in success, the game has only helped fan the fire of augmented reality.
Augmented reality, or AR, combines reality with virtual reality. Confused? Stay with me. Virtual reality, or VR, is significantly more well known than AR, often having a reputation for being part of every hardcore gamer's toolbox. This probably spawned from the fact that often times VR equipment comes with a pretty hefty price tag, one that only serious gamers are willing to fork over. For the rest of us, AR is not only more approachable, but it's also more accessible, since all you need is your smartphone.
Leading AR headset companies are undoubtedly doing everything they can to get their products onto shelves while there's such a boom in interest, however, they aren't going to make it to mass market any time soon. So until they do, people eager for alternative AR smartphone experiences have a limited number of options.
While these AR apps may not provide users with the same kind of nostalgic fuzzies that Pokemon GO does, they're definitely the beginning of something really interesting for the future of technology.
Ingress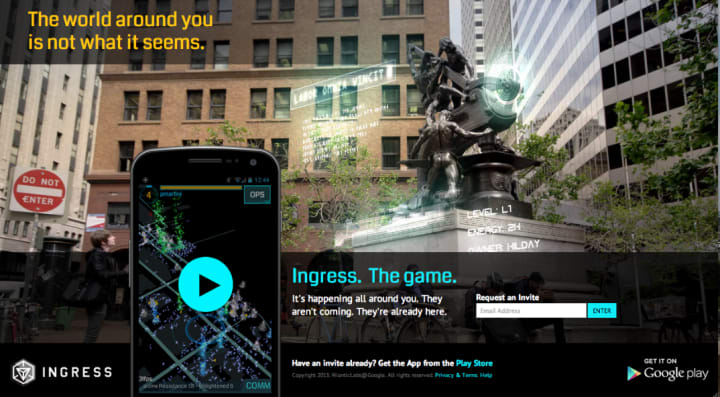 Probably the most similar to Pokemon GO, Ingress is an open-world AR game of high-tech capture the flag. While Pokemon GO is a significantly social game, Ingress takes this aspect even further. In Ingress, two teams—the Enlightenment and the Resistance—battle for control of portals akin to PokeStops scattered throughout the world. Stronger Ingress portals are more difficult to capture, but stronger portals can only be made from higher-level game gear, and getting that gear requires Ingress teammates to band together. Players must meet up in person, eight or more at a time, to build high-level portals and "hack" items from them. These events are frequently called farms, and many players use them as opportunities to share a meal, get drinks, visit interesting sites together and get to know other local players in real life
The game is built also around a sci-fi storyline that makes the game so much more than a straightforward catch and retrieve type system.
The future for Ingress is pretty wide open, and with the foundation that's already been built, I can't imagine what will come next.
Field Trip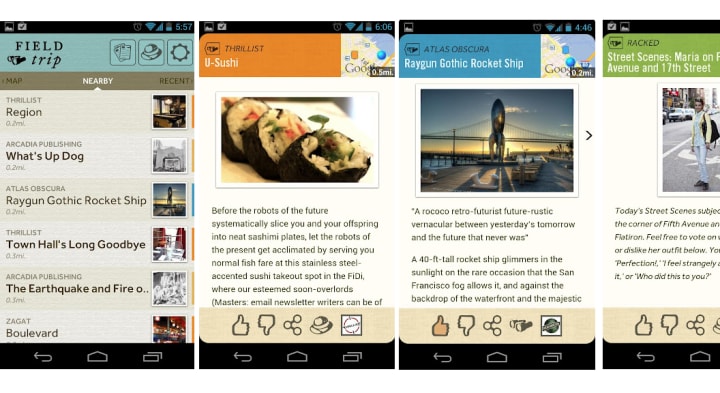 Field Trip is an information assistant that takes local discovery and makes it even better with augmented reality. It runs in the background until you are near something interesting (or something it recognizes) and then notifies you and tells you all about that particular locale with 'field cards'.
Field Trip also works like a recommendation engine, suggesting the best places you can visit nearby. The app sources all its information from hyperlocal sites so your data is always up to date.
And don't worry, it's not all one annoying notification after another. You can choose which 'field cards' you want to see, and focus on what you're really interested in. Field Trip also lets you save places you love as favorites, and capture personal memories and discoveries, which you can then share through various social networks. An intelligent feature of the app is that Field Trip can detect when you're driving and automatically "talk" about interesting places and experience around you.
It's an exciting and new way to explore cities, no doubt altering the future for local tour guides. For anyone looking to get a bit more out of their travel experience, this is a dream app.
Sky Guide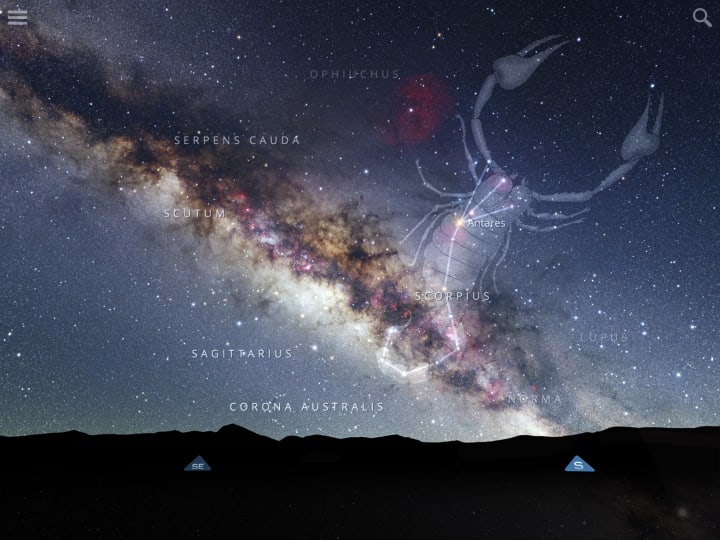 With a pretty self-explanatory name, Sky Guide is an AR space exploration app. When users first fire up the app, they'll be asked to let it access their location, and it will then show them a 360 degree map of all the stars and constellations around them. Users interested in learning more about a particular star or constellation can tap on it to pull out a drawer with plenty of facts. With help from the app, your smartphone camera becomes an annotated star, planet, and constellation guide.
Much like Pokemon GO, Sky Guide encourages users to travel their neighborhoods and even get away from cities and light pollution. In addition, the app is packed with tons of info on space.
Users can also control time to track constellations, or pinpoint the International Space Station and watch its orbit. After winning an Apple Design Award in 2014, it's not hard to see why.
Yelp-Monocole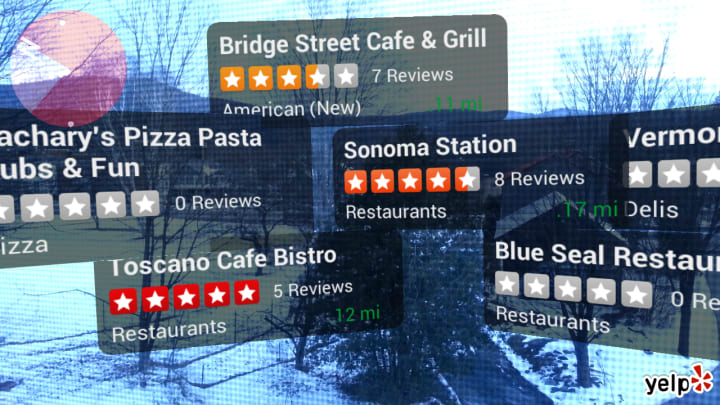 You're probably already well aware of the dozens of apps aimed at helping you scope out your next eating destination. But if you're ever so hungry or rushed that you don't have time to select special filters and scroll through lists, Yelp has an AR feature that makes finding food and attractions quick and painless.
Located in the "More" section of the Yelp app, Monocle can easily be found. Restaurants and bars appear on your smartphone's camera viewfinder. When the phone is parallel to the ground, the camera shuts off and the map reappears. It's definitely useful, despite its clunky attributes.
Zombies, Run!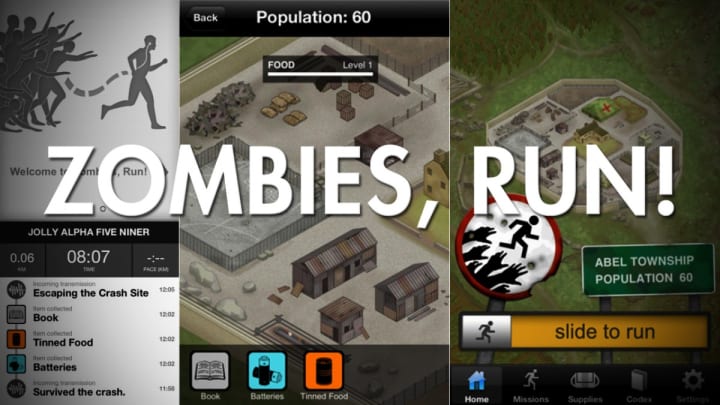 Think zombie fitness app and you've discovered Zombies, Run! An immersive game that brings you into a world of zombies, and to survive, you have to run or jog – with the undead on your trail.
Here's how the app works. There are 23 missions (with 7 more on the way) to choose from. You pick a mission before you start your run and let it play. Pop your head phones in and put your phone in your pocket and you're on your way. All the other instructions are done via audio prompts. The story begins with a cut scene where you hear the story and dialogue with other characters. After a minute or two, you'll be dropped into your music playlist. This is where the bulk of the action happens.
You collect supplies and unlock daily missions as you run and, obviously, try to avoid zombies. Definitely a unique way to get yourself off the couch, as long as you're ok with the ever-present sound of the undead in your ears.
SpecTrek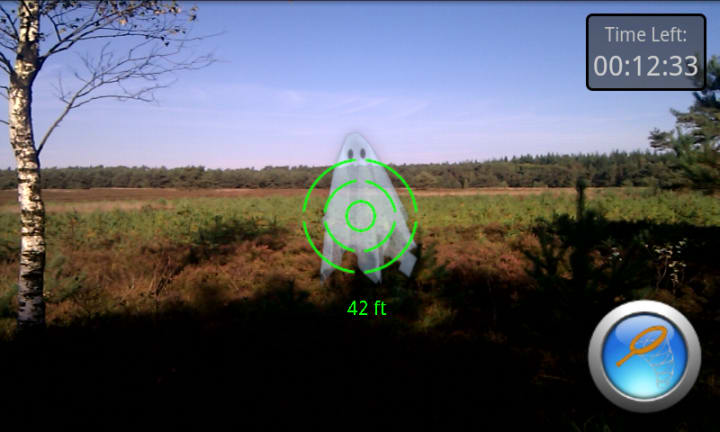 Interested in becoming a ghost hunter, but just a bit too scared to start hunting in the real world? Then SpekTrek might be a good training course. It's a simple platform that transforms your surroundings into a world full of ghosts and ghouls. It's your task to track down these ethereal entities and catch them before they can do any harm.
The basic gameplay is simple: hold your phone flat to view the map. Use the map to locate ghosts and navigate the area to approach them. Hold up your phone to open the camera view. The camera view allows you to scan and catch ghosts. The more ghosts you get, the better you do.
The Walk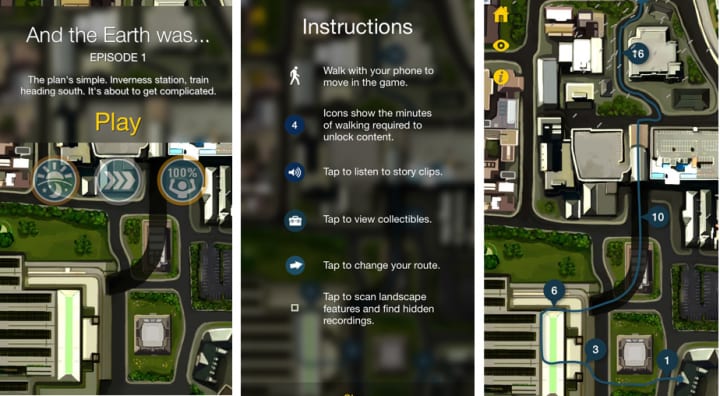 Developed by the same team that created Zombies, Run! In this game, which takes roughly three months to finish, your job is to carry a package that could save the world to a mysterious location. As you walk, you get closer to your destination and unlock immersive audio story clips.
The Walk is a very similar fitness app. Users complete a certain amount of exercise in order to unlock the next piece of the story. Only with this app, you don't have to run and if you hate zombies, you won't have to listen to them moaning as they chase you…
Night Terrors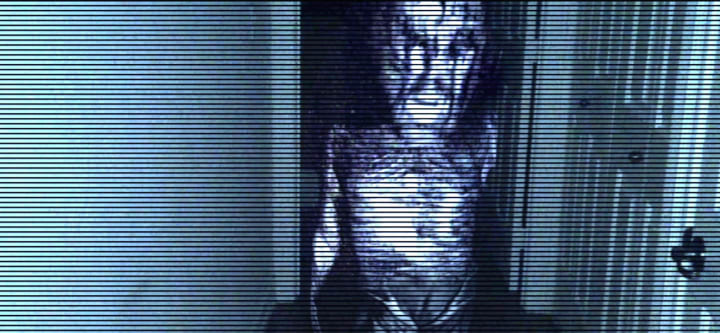 Pokemon GO might easily have been considered the AR craze of the summer. Night Terrors, however, is going to top your list this fall. The basics of the app surround turning your home into the setting of a horror game. There's currently a trailer for the game available on the app store that serves as something of a sneak peak for the slated full game Halloween release.
The game doesn't hold back on its intentions of drawing up as many scares as possible. There's a significant Paranormal Activity-esque vibe surrounding the feel of the game, upping the heart-pounding factor dramatically.
What's truly impressive about Night Terrors is that by creating a binaural experience, the creators have turned what could have been a traditional AR game to a full-on realistic experience.
Sounds will not simply play in your right ear or left ear; they will fade from one to the other, change from soft to loud and back depending on where you move, and in general, make you forget you're wearing headphones in the first place.
While only a 10 minute teaser is currently available, there's no doubt that the full release version will incorporate even more of a scare. It'll be the sort of thing you challenge your friends to do. It'll be the game teenagers send their friends into the basement to play and dare them to survive through during sleepovers. And more importantly, it will likely change the way AR horror games are approached from now on.
About the Creator
Book nerd and lover of all things cheese flavored. Highly skilled at Google and considers coffee medicinal.
Reader insights
Be the first to share your insights about this piece.
Add your insights