The Best Actresses to Suit up as Spider-Gwen in Her Own Live-Action Film
Of all the talented individuals out there, these are the top picks to bring the popular web-slinger to life on the big screen.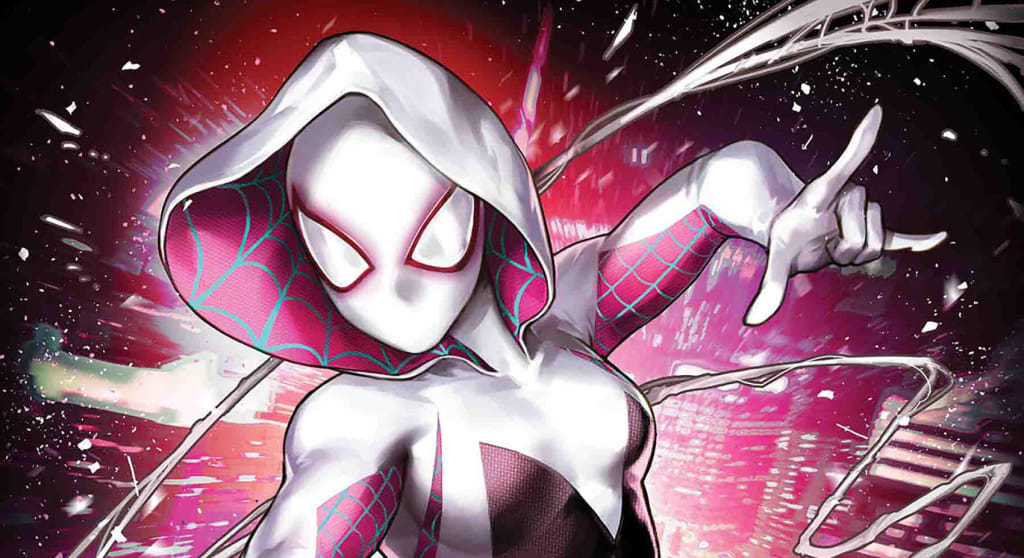 Regardless of the Sony Disney breakup, Spider-Man isn't going anywhere anytime soon. But after several iterations, the material is getting a bit stale. Peter Parker's story has been beaten to death, and changing it up feels more forced than it does authentic. The MCU version feels more like a new Iron Man who happens to have a spider fetish. After the first two significant runs with the character failed to pan out, it makes sense why they gave Spidey this remix in the Marvel Cinematic Universe. This was great while it lasted, and it will be interesting to see what the future holds for Peter Parker and the Marvel Cinematic Universe. But it begs the question, in a multiverse consisting of many spider people why not try someone new? Many believe the next web-slinger to get their own movie should be the star of Spider-Man: Into The Spider-Verse Miles Morales. And I'm sitting over here thinking his love interest, and Spider-Verse teammate Spider-Woman aka Gwen Stacey is the much better choice when it comes to starting a mega-franchise. That's right; I said mega-franchise.
Spider Gwen is going to be the next big deal when it comes to superhero films. Just like Wonder Woman and Captain Marvel, Gwen Stacey's spider alter ego has all the makings to develop her own successful series of films. Her tenure in the comics is not as long as other spider characters, but since her debut, she has really resonated well with readers. Spider-Gwen has also made her way into the films, most notably the Spider-Man: Into the Spider-Verse movie which won an Oscar for Best Animated film. So it would seem all the groundwork has been done for Sony to make a Spider-Gwen flick happen. Some sources online say that a live-action cinematic endeavor starring the badass wall-crawler is in development. So if they are going to pull this off, they will need the right actress to take on the role. Of all the names out there in Hollywood today, here the top choices to become Spider-Gwen.
ANA DE ARMAS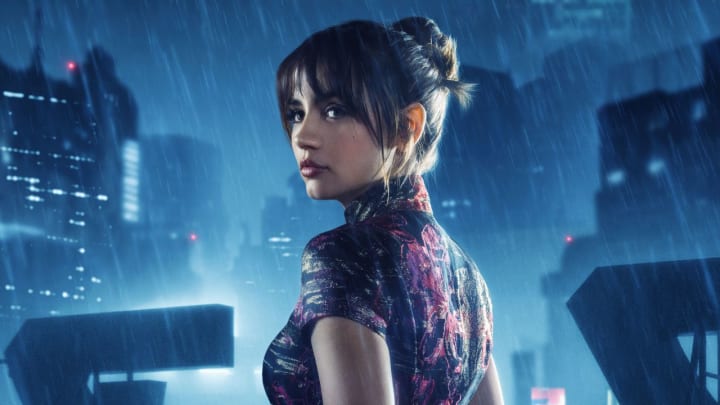 Ever since Ana de Armas had her big break in the 2015 American thriller Knock Knock opposite Keanu Reeves, she has continued to impress with every role she takes. The Cuban-Spanish actress first made a name for herself on Spanish Language TV and has since gone on to find significant parts in several critically acclaimed films like War Dogs, Hands of Stone, and Blade Runner 2049. And she shows little signs of slowing down with upcoming roles in Knives Out and the Bond film No Time to Die. The actress is quickly rising the ranks and is fastly becoming one of the industries most sought after talents. Spider-Gwen could be the role that makes Ana de Armas go from familiar face to household name if she is chosen to suit up as everyone's favorite female web-slinger.
HAILEE STEINFELD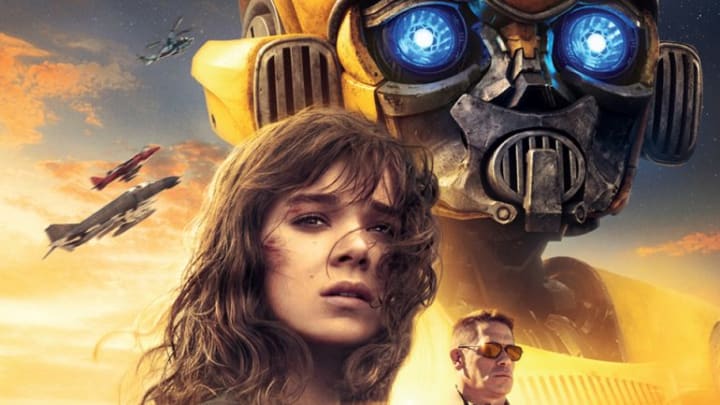 What better person to play the live-action version of Spider-Gwen than the one who voiced her so brilliantly in Spider-Man: Into the Spider-Verse. Actress Hailee Steinfeld would be a phenomenal choice to play Gwen Stacey's alter ego. She is no stranger to big-budgeted franchise affairs as she has fought Decepticons alongside the Autobot Bumblebee in his own solo film. And it's not like she hasn't showcased how she is one of the best the acting game has to offer. Steinfeld has proven her abilities with a Golden Globe Nomination for Best Actress in The Edge of Seventeen and an Academy Award Nomination For Best Supporting Actress in True Grit. She may not look like Gwen, but given her ability take on the characters she portrays flawlessly, it's hard to imagine her not being able to pull off this wall-crawling superheroine.
KRISTIN STEWART
How anyone could think to put a list together of the best candidates to bring Spider-Gwen to life and not include Kristen Stewart is something I wouldn't believe even if I witnessed it myself. She has been killing it in the acting games since David Fincher's 2002 thriller Panic Room opposite Jodie Foster. Then she showed that even at a young age she could helm a billion-dollar franchise with The Twilight films. She is not just about the popcorn flicks. Stewart has shown she has a fantastic range as an actress with great performances in the critically acclaimed paranormal indie Personal Shopper, the military drama Camp X-Ray, and the science fiction motion picture Equals. And if you are wondering if she can become an action star, she is already set to prove that point in Elizabeth Bank's Charlie's Angels reboot. All I'm saying is Stewart has more than enough going for her to be a top contender to become Spider-Gwen.
JOEY KING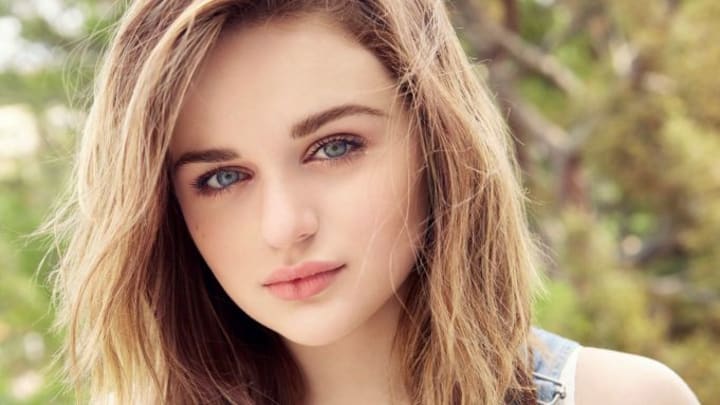 Joey King is one of the game's newest up and comers. Savvy fans may recognize her from her supporting roles in films like White House Down, Independence Day: Resurgence, and The Conjuring. She also starred in Netflix's The Kissing Booth and Hulu's critically acclaimed series The Act, where she received a nomination for the Primetime Emmy Award for Outstanding Lead Actress in a Limited Series or Movie. King is quickly becoming the next big thing, and Spider-Gwen could very well be her breakout role. While she has never helmed a major franchise picture, she has all the makings of being a great Gwen Stacey. She can easily pull off that rebel punk rock charm that Gwen showcased in the Spider-Verse film and has the comedic chops to make audiences laugh between all the action. If you are looking for a friendly neighborhood Spider-Gwen, look no further than Joey King.
MARGARET QUALLEY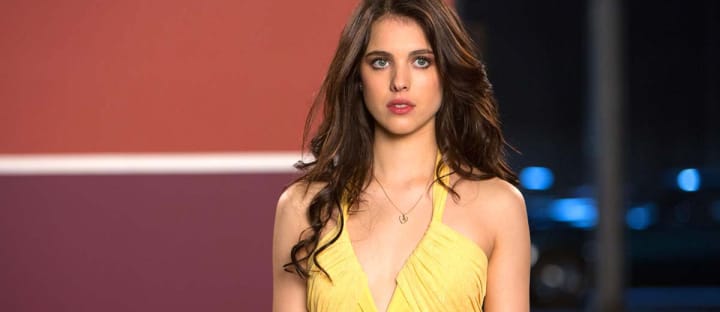 When I first saw Margaret Qualley on HBO's The Leftovers I knew she was going to be a big deal. And I was absolutely right. She has quickly become a force to be reckoned with in the world of cinema and continues to showcase her unbelievable talent with every unique role she takes on. From one of Charlie Manson's girls in Quentin Tarantino's critically acclaimed Once Upon a Time in Hollywood to playing one of the last survivors on Earth in Netflix's sci-fi drama IO, it seems there is nothing she can't do when it comes to the acting game. Her performance in FX's Fosse/Verdon has even garnered her a Primetime Emmy Award nomination for Outstanding Supporting Actress in a Limited Series. And she is no stranger in bringing a character to life from the page to the screen. She showcased her skills in that department with the hit manga-based film Death Note. Throughout most of Qualley's illustrious career, she has played many roles that all feel very similar, in many different ways to the character of Spider-Gwen, making her a prime choice to play the popular Marvel hero.

EMILIA CLARKE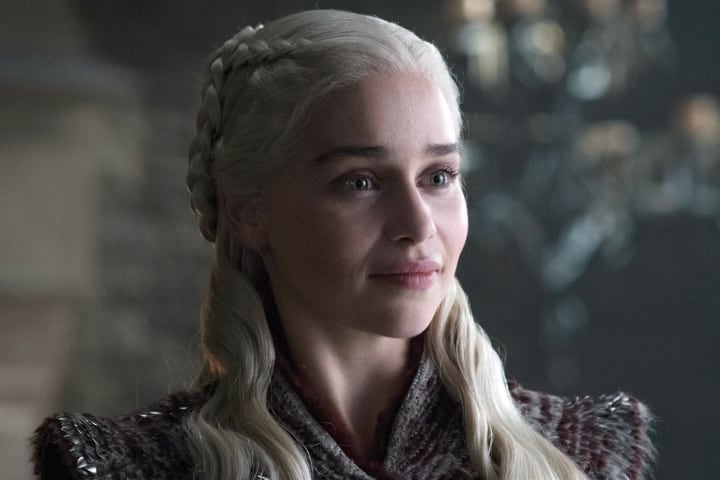 The Mother of Dragons is looking for her next big gig after a stellar run on the last decades most significant television phenomena. Her tenure in Game of Thrones resulted in her receiving a total of three nominations for best-supporting actress in a drama series with a pending nomination for best actress in a drama series. After all that awards attention, Emilia Clarke needs a new venture and while she will definitely be besieged with many offers, one that should be at the top of the list is playing the infamous spider-themed Marvel character. Clarke has all the makings of a franchise star and her credits definitely make a solid case for that argument. Some would argue she was one of the best things about Solo: A Star Wars Story and her character Qi'ra needs to be brought back in some way, shape or form. And even though it did not resonate well with fans, Clarke will always be remembered as one of the actresses that brought one of the original badass queens of sci-fi, Sarah Conner, to life in Terminator: Genysis. That being said, we are very used to seeing her play more serious roles, knowing that Clarke's smile and personality are the stuff dreams are made of. She is one of the nicest people you will ever meet and has a great sense of humor. Playing Spider-Gwen in an upbeat superhero flick would be a breath of fresh air for the actress and prove to everyone she has the range to take on anything she sets her mind too.
OLIVIA COOKE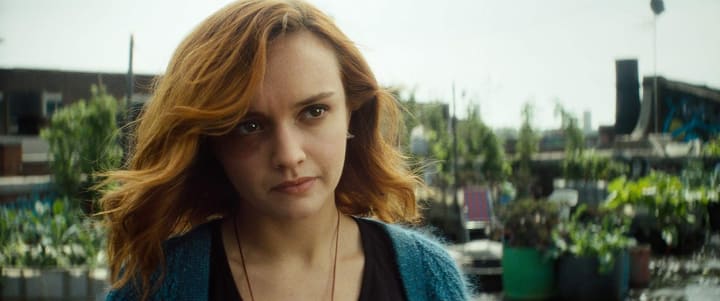 Olivia Cooke first made her presence known on AMC's Bates Motel, and since then she has really made a name for herself within the entertainment industry. She showcased her leading lady abilities with the horror film based on the spooky board game Ouija and displayed the extent of her talents with an excellent performance in Thoroughbreds opposite Anya Taylor-Joy. So there is no question this seasoned player has everything needed to helm a big franchise film. But what makes her worthy of donning the Spider-Gwen suit, in my opinion anyway, is her performance in Steven Spielberg's Ready Player One as the badass gamer Art3mis. Cooke's character was a rebellious, brave, warrior who knows how to hold her own but can be a powerful asset on a team. She showcased a keen ability to solve puzzles, strategize and outwit cunning villains. If that role alone doesn't put her as the number one contender to play Gwen Stacey's superhero alter ego, I do not know what will. Cooke has the attitude, look, and skill set to become Spider Gwen, period.