The Batman Review
I am Vengeance!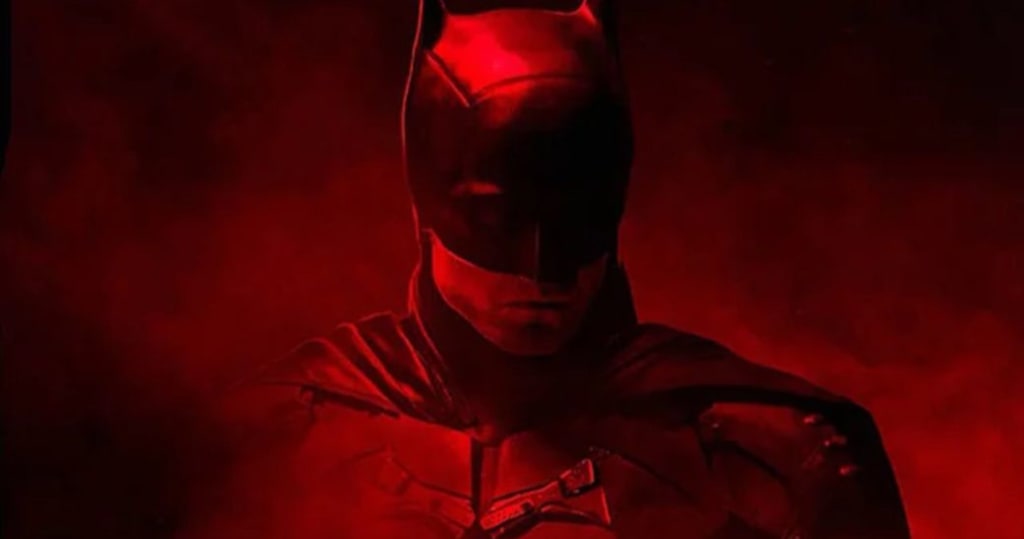 Ever since the first teaser dropped for The Batman fans have been eagerly anticipating this film's theatrical release. Matt Reeves has been given a tall task of bringing yet another iteration of Batman to life. There is no mistaking it now, he has done just that and done so with a resounding force that one cannot ignore his presence.
A three hour film that breezes by thanks to Reeves using Gotham as its own character in the film. The downtrodden look, the decay, the corruption, the nightlife it all leads to a shadowy city with a broken core which is parallel to the struggle within its hero Bruce Wayne. He has been broken by his trauma and the city he was born in being so ravaged by violence and crime sprees. Now Bruce must face his toughest challenge yet as the sadistic serial killer The Riddler seems hell bent on shining the light on Gotham's most corrupt individuals.
Pattinson is given some phenomenal material to work with thanks to Reeves and his ability to create a noir epic that takes you to the very crevices of Gotham's underbelly. Bruce is forced to deal with his family's past even if it is hard for him. Pattinson is very dark, very engaged and gives Bruce a level of turmoil within that has barely been scratched at before.
However with that being said, I do believe the supporting cast are all scene stealers. Jeffrey Wright, Paul Dano, Zoë Kravitz, Colin Farrel are just a few that shine just as brightly as Pattinson does and it really helps add to the shadiness of Gotham city. Farrell is unrecognizable in the Penguin makeup and does his best work in years. Definitely a character we need to see more. Same goes for Zoë Kravitz who has the best onscreen chemistry with her leading man out of any Batman film to date. That is not an exaggeration or a prisoner of the moment reaction. She challenged Bruce, realizing that the way he was speaking meant he never lived on the streets and her conflict of wanting revenge rivalled his own. She pushed The Batman to his limits and that is why he had begun to fall for her.
It truly is a masterclass on Batman taking him back to his detective roots as he tries to solve the mystery of The Riddler before things continue to escalate. It is a resounding vision, one that you can see directly where it takes the inspiration from and the world is still very open to go wherever Reeves wishes to take it next. The possibilities are endless and Reeves even dropped a few hints within this film. A certain Arkham inmate? An open DAs office? Long time fans of Batman comics know what those two things imply or could be turned into for that matter.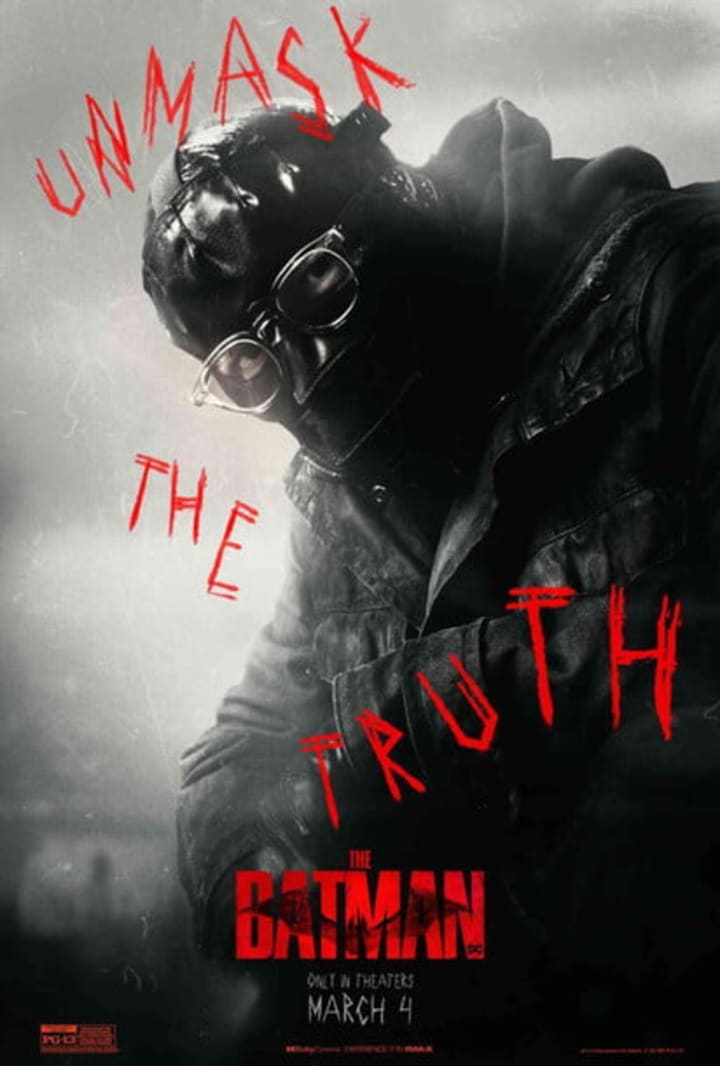 Whether you wanted another vision for the character or not, this will be the vision going forward. It has tremendous cinematography, amazing performances and a thrilling final act that forces Batman to step outside of his comfort zone and become a voice for the down and out. Dano is a great villain as well and the best villainous Batman performance since the late Heath Ledger. He truly is menacing and unpredictable and really adds to the tension.
I for one cannot wait to see where Reeves takes Gotham and the caped crusader next. I very rarely feel engaged in a movie that is this long and especially one that has a darker tone throughout which is singularly focused on one mystery. It was a beautiful introduction to a new vision for Gotham.Warner Bros has massive franchise potential on their hands if they step out of the way and let the creative team do their thing. Let's give Matt Reeves the round of applause he truly deserves. The world's greatest detective is back!
superheroes
About the author
All things pop culture. Movies, TV, Music,Comics as well as some dabbling into the Sports world. If you can record it, watch it and play it back. I have an opinion.
Reader insights
Be the first to share your insights about this piece.
Add your insights