The Bachelor Franchise Supports Women
A Showcase of 8 Uniquely Powerful Women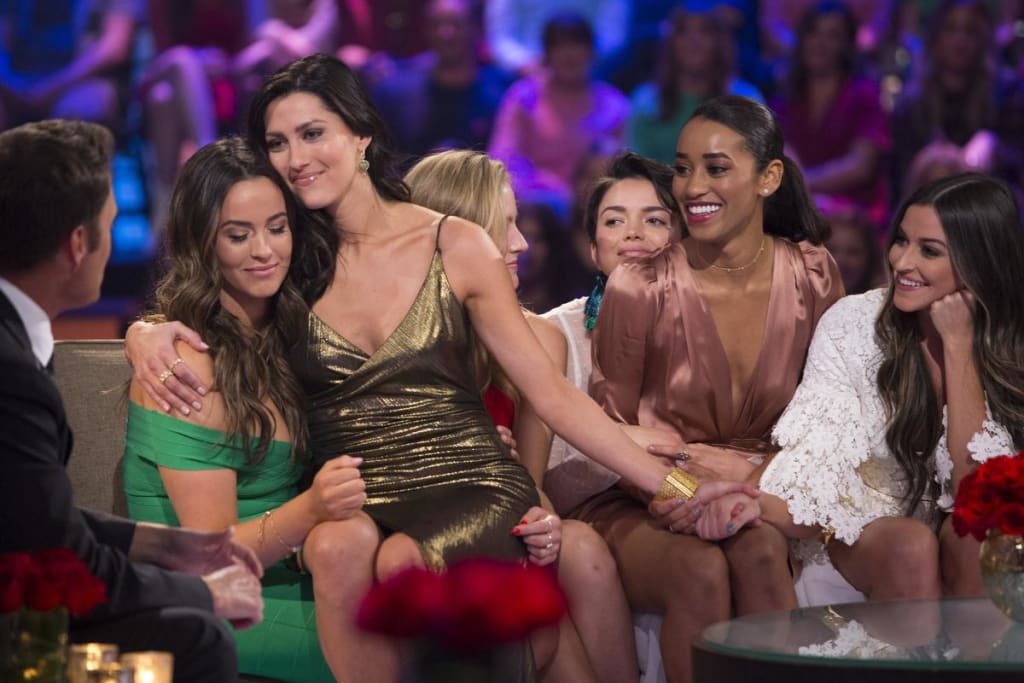 There have been many critiques over the years saying that The Bachelor franchise relies heavily on "pitting women against each other to create drama". Although this is true in part, especially from the subtle (and not so subtle) involvement from producers, in times of great pressure under the public eye, The Bachelor franchise has become a showcase of strong women. Air time is given most to women that are confident, respect their own values and beliefs, women that support other women, even while dating the same man! The Bachelor once placed too much emphasis on shy, overly polite, docile women who just wanted to be "chosen" by the lead. Now, the editing of the show serves to display women who speak their mind, women who say "no" to being disrespected, women who act "unlady-like" and this is a reflection of modern society. We once had cast members like Courtney Robertson and Tierra LiCausi who got a lot of screen time being snide to other girls and bashful to their respective Bachelor. As society shifted to talking more and more about feminism about a decade ago, the Bachelor franchise changed with it. From such an odd circumstance of being one of many women to date one man, beautiful, strong characters were brought forth. Whether or not I, or the rest of the audience agreed with their values, beliefs or found them likable, these women held true to who they are even whilst under public scrutiny of their every word, tone, move and expression. This list includes 8 women who showed true strength and power during their time in the franchise (although there are many more!).
1. Sharleen Joynt
Watching Sharleen Joynt in season 18 of The Bachelor (with Juan Pablo as the lead) was a real treat. She was such a grounded, genuine presence almost unseen and unheard of in reality television. Although she had palpable chemistry with the lead, when it came time to talk about potentially being a step mom to Juan Pablo's daughter, Sharleen did not mince words or deny her feelings around it. She held true to herself and ended up leaving the show. She now writes her own posts in a blog called "The Morning After" about each episode of the Bachelor and Bachelorette. She has an incredible perspective, having been through the experience herself, but also shares her emotional wisdom and thoughts on everyone and everything.
2. Andi Dorfman
It shouldn't be too surprising that with a clueless, sexist lead like Juan Pablo, many clear voices emerged. One of the voices belonged to Andi Dorfman. She confronted Juan Pablo about bringing up another woman's name during their private time in the Fantasy Suite. Andi stood up for herself, showing that she would not allow this type of behaviour and went a step further by leaving. She later became the Bachelorette and after her season aired, her runner-up, Nick Viall, shared words that were exchanged in the bedroom on national television. Andi immediately told him that that was "below the belt" and something that "should remain private". Andi did not let his words and attempt at shaming her keep her quiet. This was one of the first times sex was discussed on the franchise and Andi handled it with grace and confidence.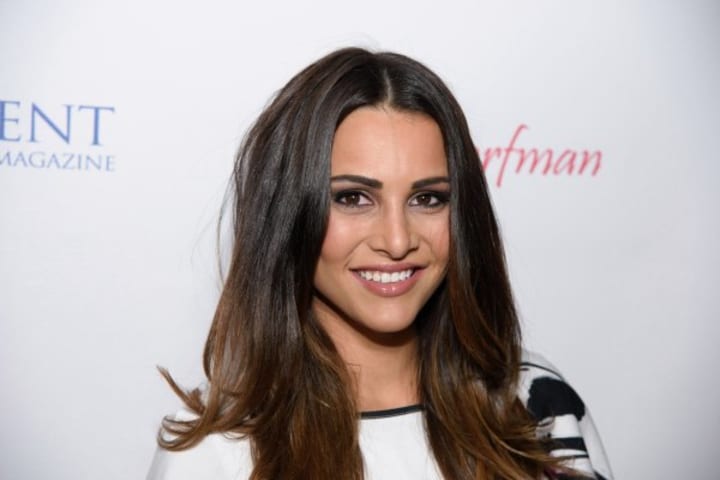 3. Clare Crawley
Clare Crawley, yet another contestant from Juan Pablo's season, showed everyone that being in love with someone does not mean letting them disrespect you. Clare and Juan had a whirlwind romance where she was a front runner for most of the season. This included a sexual escapade that Juan shamed Clare for and told her that it was "a bad example for his daughter". Suffice it to say, Clare had been through a roller coaster of emotions during the season. Ultimately Clare and most of the audience thought their tumultuous but passionate romance would end in an engagement. It didn't turn out this way as unfortunately (or fortunately in hindsight) Juan ended up dumping her. When Juan Pablo went in for a goodbye hug after dumping her, however, she stopped him, and held her distance from him. She concisely and bluntly told Juan how disrespected she felt in a way that even a clueless man like Juan could understand. Seasons later, Clare has been chosen as the new Bachelorette and the franchise has made a point of showing and sharing the clip below as a reminder of who Clare is and why she was chosen by producers.
4. Kaitlyn Bristowe
Kaitlyn Bristowe exited the limo on Chris Soules' season 19 of the Bachelor and entered our television screens with a phrase Bachelor nation would not soon forget! She introduced herself to Chris saying, "You can plow my field anyday". Kaitlyn was one of the cast members that didn't shy away from showing her often frowned upon and unlady-like humour. But it was also her strength in vulnerability that truly made her a standout. She let watchers see her fall in love and also see the devastation and shock she felt when Chris broke up with her. She was later chosen to potentially be the Bachelorette but had to compete on night one with Britt Nilsson to solidify her spot. The men on night one ultimately decided who they wanted to be their Bachelorette; they chose outspoken, quick-witted Kaitlyn over a more shy, demure Britt. Kaitlyn's season had many dramatic moments but one moment which would follow her for years was when she had sex with audio still recording with Nick Viall. The Bachelor/Bachelorette franchise often made (and still makes) the audience wonder if couples do or don't end up having sex (particularly in the fantasy suite where they are completely off camera and mic for the first time). Not this time though. The producers let the audience hear it. Kaitlyn, although slightly embarrassed that her sex noises were on camera, was not ashamed of her sexuality (remember her joke to Chris on night one!). Afterwards Kaitlyn was bullied, slut-shamed and harassed online but instead of shying away from the camera or retreating, she told the Bachelor audience that this bullying is not okay. Even the host, Chris Harrison, took this as an opportunity to defend Kaitlyn. She then took her experience of being cyber-bullied, turned around and helped children and teens that are being bullied.
5. Rachel Lindsay
Rachel Lindsay started out on Nick Viall's 21st season of the Bachelor. She later became the first black lead of any Bachelor/Bachelorette season. Rachel, however, is so much more than the first black person to lead a Bachelor show. Rachel encountered a scenario with contestant Demario Jackson that was unprecedented. Demario's girlfriend came to a date that Demario was part of and told Rachel about her relationship with him. Rachel, who up until this point had a very solid connection with Demario, listened to his girlfriend and sided with her when she saw that Demario was clearly lying about the situation. In what could have been a moment where Rachel perceived Demario's girlfriend as a threat to their strong relationship, she instead cultivated a two women alliance against him. Rachel kicks him out of her season during the conversation below. Watch her in all of her glory:
After Rachel picked Bryan Abasolo to be her fiance, her runner-up Peter Krause told her to enjoy her "mediocre life" with Bryan. Rachel did not take this statement lying down and told him on live television, "I'm living my best life".
6. Becca Kufrin
Becca Kufrin was originally on Arie's season 22 of the Bachelor. Although she was the original "winner", Arie dumped her on camera to pursue his runner-up, Lauren Burnham. Becca became a fan favourite after she shared the heartbreak she went through, being completely vulnerable to viewers. When Becca and Arie saw each other for the first time on the After the Final Rose stage, Becca was kind and asked clear questions for the closure she was searching for with Arie. We later saw on that episode that she was named the Bachelorette for the next season and the Bachelor producers let Becca share the stage with the sisterhood she had formed during her time on the Bachelor. This was an incredibly supportive scene of women who bonded through an experience that could have easily torn them apart.
7. Hannah Brown
Hannah Brown was at one time a woman who lacked confidence on Colton's season 23 of the Bachelor. She was confident enough to show her goofy side to the camera but ultimately lacked the quick and deep vulnerability that the Bachelor requires to further relationships. Thus, when the franchise chose her to be the next Bachelorette, many people thought this was a tactic to make her look foolish and unprepared. What the franchise really intended to do, however, was record the growth of an amazing woman who grew to know and trust herself and to stand up for herself in times of turmoil. From famously telling her group of men to "stay in their lane" when it came to talking about her relationship with Luke Parker, to telling Luke P. that she had sex and "Jesus still loves her", Hannah truly embodied what "having your own back" really means. She was no longer as afraid of being imperfect or letting that perfectionist nature get in the way of who she is and her story to find love.
Ultimately she chose Jed Wyatt and found out that he had a girlfriend while on her season. This led to a very intense conversation in which she ended her engagement to Jed. She shared with the Bachelor audience the truth about how hurt she was but also shared that through her pain she became even stronger. In a time where it may have been emotionally easier to stay with Jed, she chose to feel the heartbreak and search for someone that would show her the respect and honesty she knows she deserves.
Watch the break-up and her thoughts around it here:
8. Demi Burnett
Demi Burnett was another cast member on Colton's season 23 of the Bachelor. She was edited to be one of the season's victims with the villain music overture playing throughout most of her interactions with Colton. Demi, however, is not malicious or villainous but instead embraces her sexuality and confidence which other women perceived to be hurtful. Demi encourages the other women throughout her time there to pursue time with Colton and have confidence in themselves. She has a strong sense of sisterhood which is evident once you overlook the music that is edited in to make her seem ill-intended. After her time on Colton's season, Demi went to be on Bachelor in Paradise and was the first cast member we have ever seen struggle with their sexual identity. The producers focused a lot of air time on Demi's challenges to accept that she wanted to pursue a romantic relationship with a woman, Kristian Haggerty. We saw Demi battle with the concept of who she once identified as to being proud of and accepting of herself and her love of Kristian. For anyone to allow cameras to capture this kind of self-exploration is a true showcase in strength.
The Bachelor franchise continues to choose the women with strong viewpoints, character and confidence to gain air time on their shows and often to become leads in The Bachelorette. This further proves the Bachelor franchise wants that these types of women to be watched, supported and engaged with by viewers.