The attack of the cinematic universes
10 standalone movies to watch if you're craving something simple and old-fashioned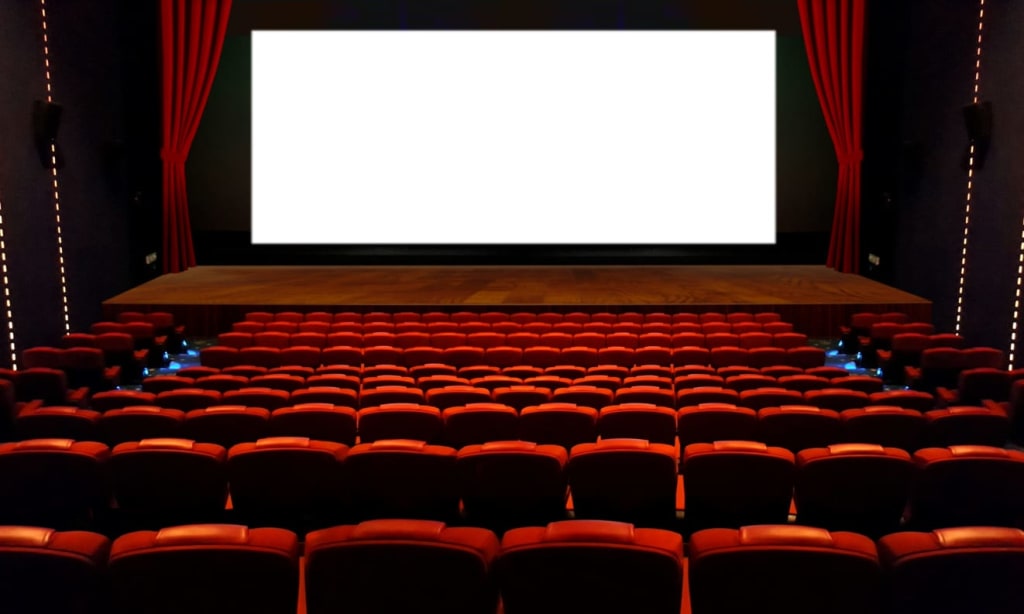 With movie theatres ruled by a few big franchises, individual, one-off movies get less and less attention. While it is comforting to jump right back into our respective favourite cinematic universes every now and then, sometimes a movie that does not want to be more than just one single story could be refreshing. Here are 10 movies that don't try to be the next Marvel, but still well worth two hours of your life.
1. Swing Kids
Directed by Thomas Carter this 1993 movie shows exactly what Dr Erskine told Steve Rogers in Captain America: The First Avenger: "So many people forget that the first country the Nazis invaded was their own.". Yes, I can see the irony of using a Marvel quote after my introduction. Either way, Swing Kids is an impressive movie about the day-to-day life of Nazi Germany, about resisting the regime any way one can, about friendship, and of course, the power of music (without any weird musical numbers and characters singing in weird moments). And if that's not enough, the movie got Christian Bale, Kenneth Branagh, and Robert Sean Leonard (you know, the sad-looking dude from House).
2. The Man from Earth
What if a caveman kinda just forgot to die? How would he live his life through history and in the modern world? Those are the questions university professor John Oldman asks his academic friends at his farewell party. The entertaining game quickly becomes a heated debate as religion and psychology get involved. Written by sci-fi veteran Jerome Bixby (The Twilight Zone, Star Trek), this 2007 film has a cult following but deserves a way bigger audience.
Also, it's technically not a stand-alone movie as it has a sequel, but we don't talk about that.
3. Three Thousand Years of Longing
As this movie only hit the theatres a few months ago, I cannot be sure it would be lost amongst the content that is pouring at us 0-24 but seeing that nobody is talking about it, there is a good chance. Based on British author A. S. Byatt's short story, George Miller's (Mad Max: Fury Road) newest feature stars Idris Elba as the immortal idiot, Djinn (his own words), and Tilda Swinton as Tilda Swinton. A story about mistakes and love and second chances and longing (obviously) and magic and above all, stories.
4. The Sorcerer's Apprentice
The ultimate guilty pleasure movie. The story does not make much sense and the nerdy guy will get the hot girl at the end but we have Alfred Molina playing a cartoonishly evil but very sharply dressed dark wizard and Nick Cage doing Nick Cage stuff while wearing a lot of leather. Magic, purposefully misinterpreted mythology, legendary actors, likeable hero, flying metal birds, and a lot of wacky stuff. For a Sunday afternoon action-adventure movie, we can't ask for anything more. And it even did an end-credit scene long before it was cool.
5. Kubo and the Two Strings
The name of Laika Studios will ring a bell to some: this motion picture animation studio is behind such amazing movies as ParaNorman or the movie adaptation of Neil Gaiman's horroristic children's story (yeah he is a weird dude but an amazing writer) Coraline. In 2016 the studio gave Kubo and the Two String to the ungrateful world which has already forgotten about this gem. Featuring voice actors like Charlize Theron, Matthew McConaughey (I'm almost sure that's how he spells it), Ralph Fiennes or Rooney Mara the movie follows Kubo, this young boy on his epic journey to find anything at all in the world that would remotely make sense. Relatable, isn't it?
6. Dark City
From 1998 comes this sci-fi noir, pondering the question "What is real?" before even Matrix did. In the ever-changing, always dark, and unforgiving city, John Murdoch (played by Rufus Sewell, who, I promise, was a famous actor when I was younger) tries to find the truth about himself, his messed-up memories, and above all, the girl of his dreams. Literally, as he is after a girl he was dreaming about. Who he might have killed. Or maybe not. A forgotten classic well worth a try.
7. About Time
This 2013 British comedy follows the dorky Timothy who learns that the male members of his family can travel in time. After being told that not working and having money is a bad idea (the most unrealistic part of a movie in which time travel exists and General Hux rejects Margot Robbie), Timothy figures that the best use of his newfound, godlike powers is to get a girlfriend. He learns quickly that no amount of time travelling will make a girl like you if she isn't into you in the first place, and moves to London to try the exact same thing again because maybe it will work this time.
Directed by rom-com veteran Richard Curtis (Notting Hill, Love Actually) this feel-good, uplifting flick is what you need on a gloomy winter afternoon.
8. Her
After a romantic comedy, let's watch a romantic drama from the same year. In the near future, moustaches are cool again, and sporting one Theodore (Joaquin Pheonix) lives his boring and empty days until love finds him. And it does it in quite an unusual way: he falls for his newly purchased AI operational system, Samantha (voiced amazingly by Scarlett Johansson). Though the feelings are mutual, the couple has to face an enormous amount of obstructions, of which one of them not having a physical body isn't even the biggest one. Can love overcome such hardships? Can Joaquin have an ever-so-rare happy end? Can someone explain the moustache?
9. Spotlight
Stumbling upon a dark secret of the Catholic Church, the team of the Boston Globe newspaper starts to dig. What they find will shake the world and will change how we look at the Church forever. Based on real events this biography shows us the journalists who revealed the biggest sex scandal of the century. Starring Michael Keaton, Racheal McAdams, Stanley Tucci, and Mark Ruffalo just to name a few, Spotlight is a movie you will not watch with a light heart.
10. BlacKkKlansman
Also based on real events, Spike Lee's movie follows Ron Stallworth (played by John David Washington), the black officer of the Colorado Spring police force as he goes deep undercover, infiltrating the infamous Ku Klux Klan. Not kidding, that actually happened. Of course, even someone stupid enough to join the Klan would hardly miss a person of colour as the new member, so Stallworth has to use a body double on the personal meetings, fellow officer Phillip 'Flip' Zimmerman, played by the amazing Adam Driver. Though the movie is pretty funny at times, it does not shy away from serious questions either, while remaining stylish and relevant.
Reader insights
Be the first to share your insights about this piece.
Add your insights