The Acoustics in My Head Are Really Lovely
A Spoiler-free Review of Janet Varney's 'Fortune Rookie'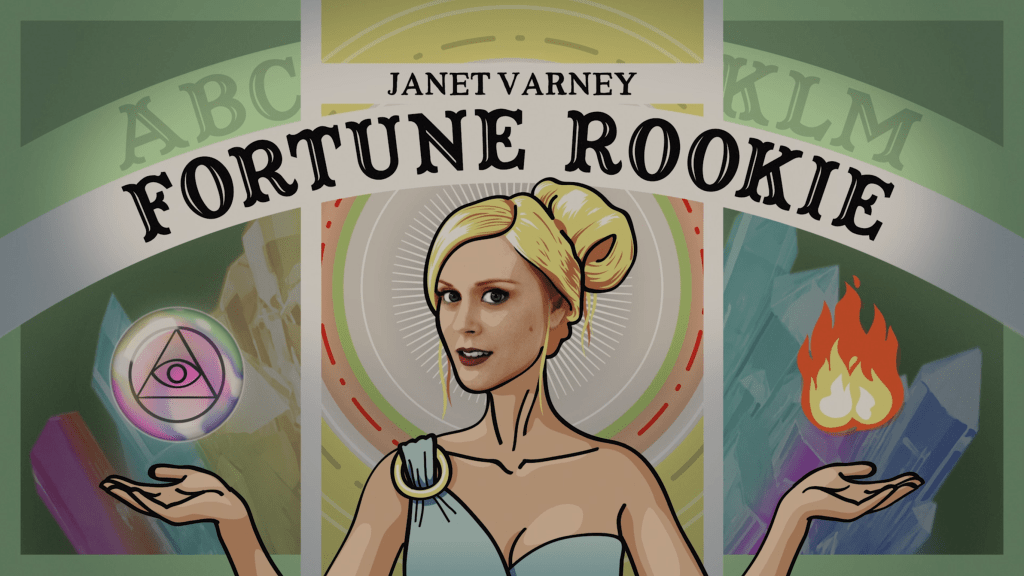 'She has the gift... if only she could unwrap it.'
This delightful and deftly-written new digital series offers a comedic glimpse into the occult in which the talents of Janet Varney, the show's creator, co-writer (with freelance writer and editor Brandon R. Reynolds), and producer, are on full display. In Fortune Rookie, Varney portrays an alternate-universe version of herself: a somewhat self-obsessed and insensitive but ultimately well-meaning actress who abandons her career to become a fortune teller.
The fictitious Janet seems to lack Varney's considerable CV: Perhaps best known for her recent work on Stan Against Evil and You're the Worst, and as the voice of Korra on The Legend of Korra, Varney is no stranger to making her own work as well. She is the creator, writer, and producer of Neil's Puppet Dreams, the host of the long-running podcast The JV Club, and one of the founders and creative directors of San Francisco Sketchfest, one of the largest comedy festivals in North America.
Fortune Rookie's exquisitely-engineered eight-episode arc chronicles "Janet's" adventures developing her supernatural talents after being told she has "the gift" by a bathroom psychic–that is to say, a psychic who happened to be in a bathroom.
A big part of the charm of the series is that the fictional Janet clearly has little to no idea what she's doing and watching her awkwardly but confidently navigate her reading sessions never ceases to be enjoyable. She employs a variety of mystical methodologies, with varying degrees of success, frustration, and confusion.
As "Janet" tests the limits of her nascent supernatural skill set, Fortune Rookie examines app culture, food trends, and the daily grind of trying to make it in the entertainment industry. "Janet" experiments with tarot cards, palm reading, and a bit of tyromancy as she attempts to alleviate the anxieties of an assortment of Angelenos. "Janet's" clients include her entertainment industry colleagues, a group of very earnest and persistent musicians, and a very special mathematically-inclined client named Sheldon.
"More of a Science, Really..."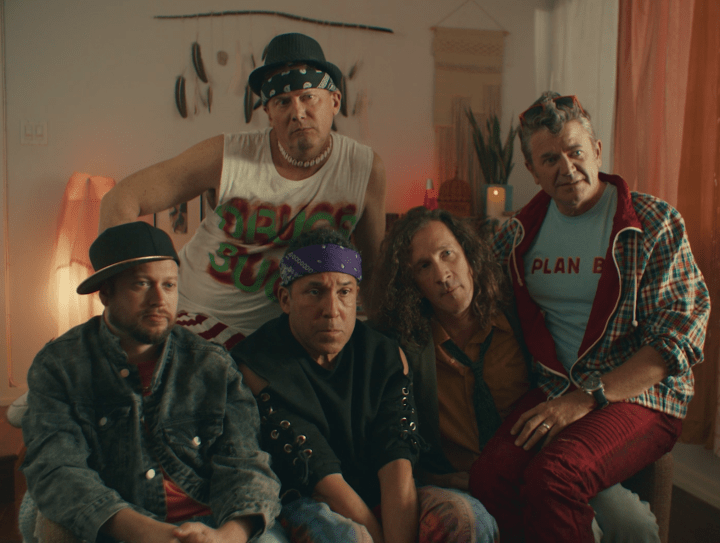 Varney has called upon her formidable rolodex of personal and professional connections to fill out the show's star-studded guest roster. Jessica Makinson also plays a less-accomplished fictional version of herself, as character-Janet's supportive yet skeptical friend/kick-in-the-side.The "Janet" and "Jessica" relationship is key to the filling in backstory and driving the narrative forward, and Fortune Rookie provides these necessary bits of exposition without ever making it feel like chore. Makinson is more than equal to the task of being both friend and foil; the years that she and Varney spent performing together in their Theme Park Improv group no doubt contribute to their on-screen chemistry.
SNL alums Fred Armisen & Laraine Newman appear alongside 30 Rock's Scott Adsit, with memorable contributions from Psych's James Roday and Tim Omundson. Comedian Steve Agee and Varney's Stan Against Evil co-star Deborah Baker, Jr. also providing exceptional supporting performances, as do the Oscar Nunez, Gary Anthony Williams, John Michael Higgins, Brian Huskey, Mark Gagliardi, Cole Stratton and many more. The actors portraying the secondary characters all provide breathlessly-funny performances in roles too fun and strange to elucidate in a spoiler-free post.
Despite the pedigree of the guest cast, Fortune Rookie never feels like it was stunt-cast, as "Janet" shamelessly leverages her relationships with her celebrity friends to "build her brand" as an up-and-coming fortune teller in LA.
As with many projects set in Los Angeles, there is a danger of falling into the "Hollywood itself becoming a character" trope, but Fortune Rookie maintains a more focused story, keeping the audience's attention on "Janet's" adventures.
"I can guru from right here."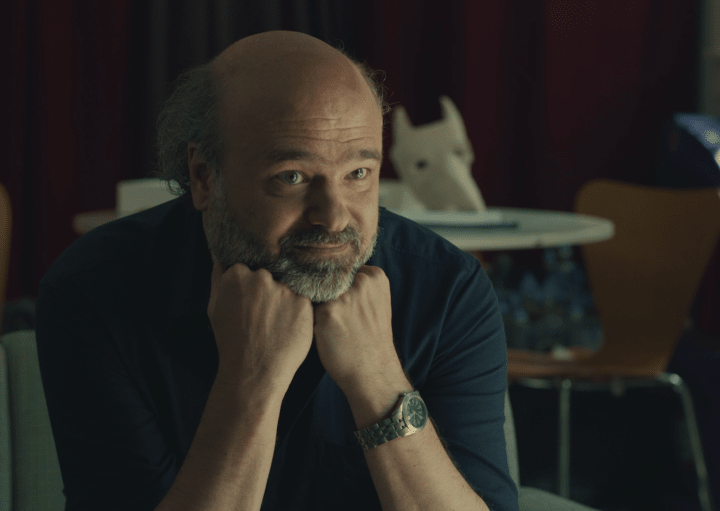 All eight episodes of this brilliantly bonkers paranormal series are available on October 2nd in the IFC Comedy Crib.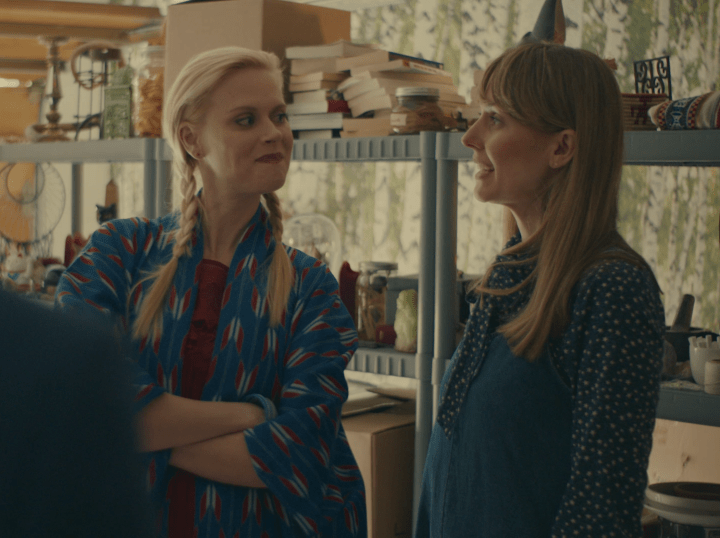 Disclaimer: While no financial compensation was solicited, offered, or otherwise provided for the publication of this article, the author does maintain an ongoing business relationship with the subject for website and social media services.