The 7 queer moments we needed this year...
From representation to love stories
To say 2020 has been a bit of a rough year, would be an understatement.
However, it has been the first year, that I can remember, that has held so many wonderful moments of visibility for queer people all over the world.
As most of us have been put into lockdown of some sort, having to stay inside had meant finding refuge in the stories told through social media and streaming platforms. Luckily, there are more queer stories than ever being created.
I'm lucky in the sense that I've never really had to hide who I am, but I am well aware from my friends and past relationships that this isn't the case for everyone. Finally, these stories and many more like it, are being represented in mainstream media. I've just handpicked a selection of what I believe are the best queer/slightly lesbian focused moments of 2020.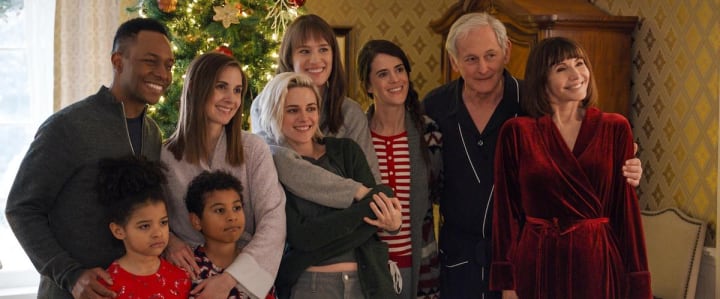 1) Happiest Season:
When it was announced there would be a queer Christmas film starring Kristen Stewart and Mackenzie Davis as love interests, it caused a lot of buzz around it. The main one being, would it be any good? Would it be representative? Would they actually create the happiest season? I won't spoil it too much, but the film managed to capture my attention and my heart with some tears were shed in both laughter and heart break; with comedic relief supplied in the form of Dan Levy. It really does bring you back to why Christmas is such an important time of year. A definite one to watch this holiday season.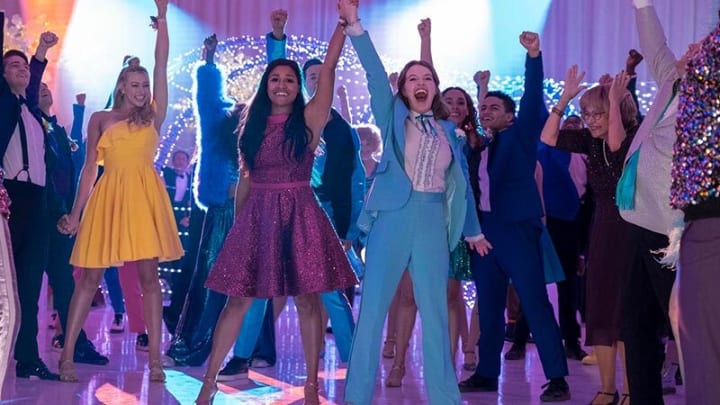 2) The Prom:
This film I watched relatively recently... okay, today. I have to say, it only took me so long as I was put off by the bad reviews this originally received. However, it goes to show why you should never judge a book by its cover, or by anyone else's reviews! The songs are catchy, the storyline is authentic and original (apart from being based on the hit Broadway show) and you know what? I'd watch it again in a heartbeat! Aside from a list of megastars (Meryl Streep, Nicole Kidman etc.) this also features Ariana DeBose of Hamilton fame which makes it even more phenomenal. The Prom centres around the prejudice still alive and kicking in many areas of the US (and around the world) that is stopping many queer young people taking the person they love to prom.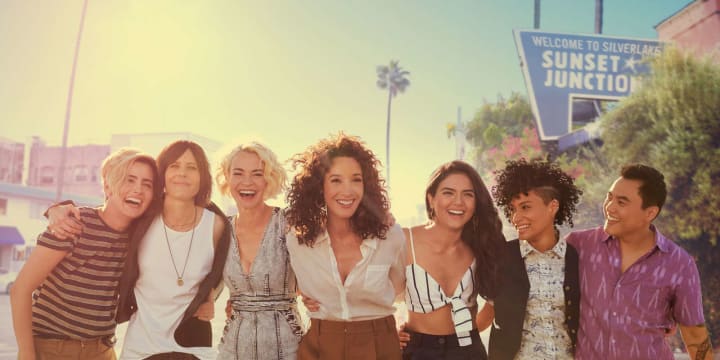 3) The L Word: Generation Q
In my list of classics at the bottom of this article, you will see 'The L Word' pretty high up in that list and when it was revealed 'Generation Q' was hitting our screens, it was like being reunited with an onscreen family after years apart. Finally, we got to see Bette, Tina and Alice back on our screens 10 years later and find out how their lives had changed. We also got the chance to meet some new faces and introduced to just how much life has changed for queer people in the last decade. On one hand, being who you are is more accepted than ever, on the other hand, there are still a lot of people who think it is 'a life choice' rather than someone just being their authentic self. Season 2 has also been confirmed and after the cliff-hanger S1 left us on, I can't wait to see what happens!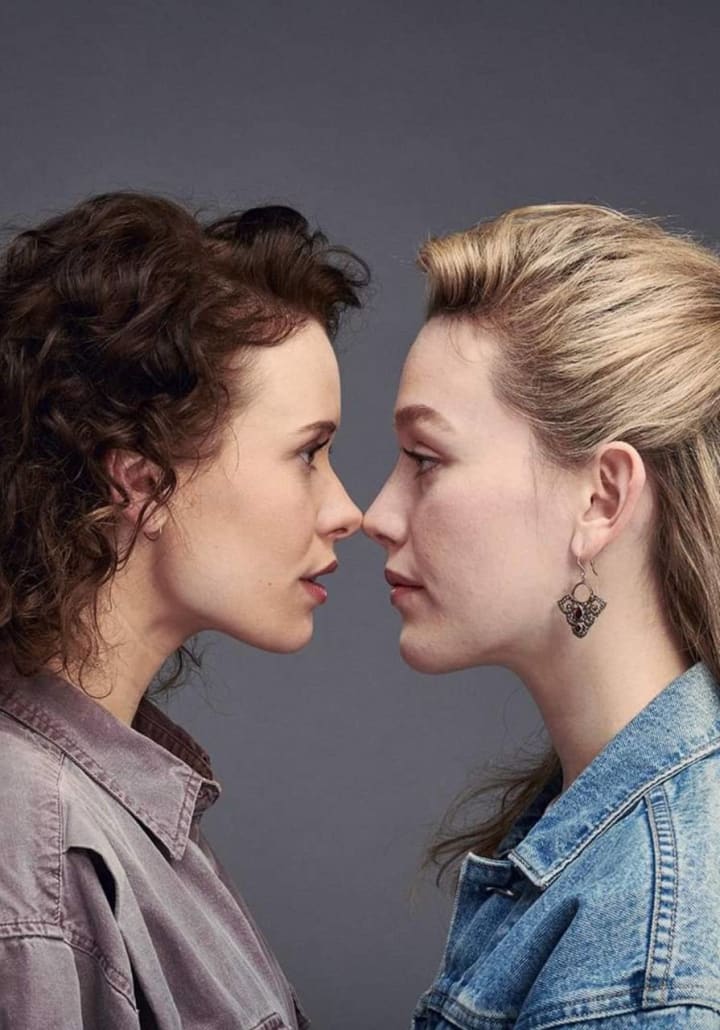 4) The Haunting of Bly Manor
It seems like a strange choice, a gothic horror appearing on a list of LGBT films, but one of the best relationships on screen this year, was between Jamie and Dani. Underneath all of the elements that make this retelling of the Turning of the Screw a great ghost story, is the fact at its centre it is a love story. There are so many different forms of love during this series, from familial love, to possessive love, to unrequited love, to love at its purest between two soulmates. It shows how two people can fall in love completely by chance and be dedicated to each other through eternity. Dani and Jamie have captured the hearts of people all over the world, when you watch it, you'll find out why.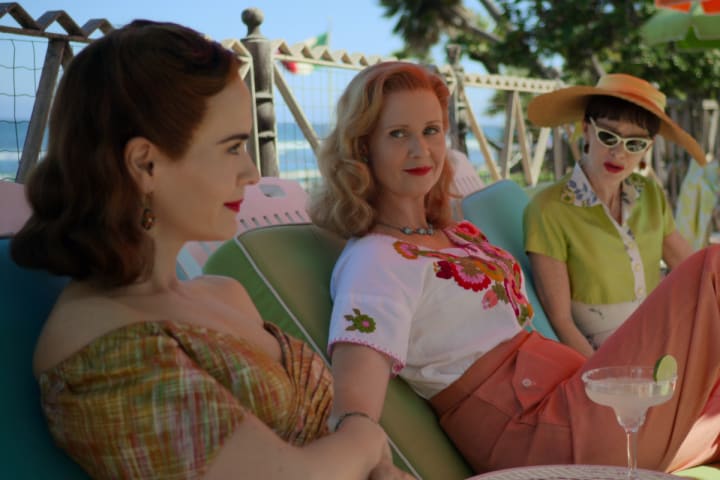 5) Ratched:
Anything with Sarah Paulson already gets a big tick in the box, however, seeing her portray the origin story of Nurse Ratched, brought an air of humanity to a character most of us were already familiar with. The added impact of Mildred Ratchet developing a relationship with another woman (Cynthia Nixon) proved that she could love, she was human and she just wanted acceptance just like everyone else. It also showed that being queer in the 1950s was very much a 'don't' ask don't tell' situation, but there were communities of people who came together to be their true selves, even if it had to be hidden from the majority of others.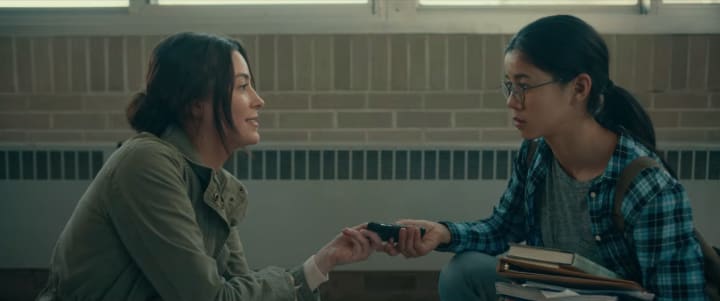 6) The Half of It:
This coming of age story I stumbled across purely by chance and thought I'd give it a watch and I'm glad I did. It tells the story of a young Chinese-American woman called Ellie Chu who helps her friend Paul 'woo' his crush Aster by writing letters and communicating via text with her on his behalf. The more she invests in the relationship, Ellie realises she too is falling for Aster and she has to come to terms with not only falling for a girl, but wondering how that will fit into her very traditional Chinese upbringing. It's an easy, original storyline to follow and you really feel for the situation Ellie finds herself in, you hope for nothing more than for her and Aster to get together in the end... but I won't spoil it. Here's hoping to a part 2!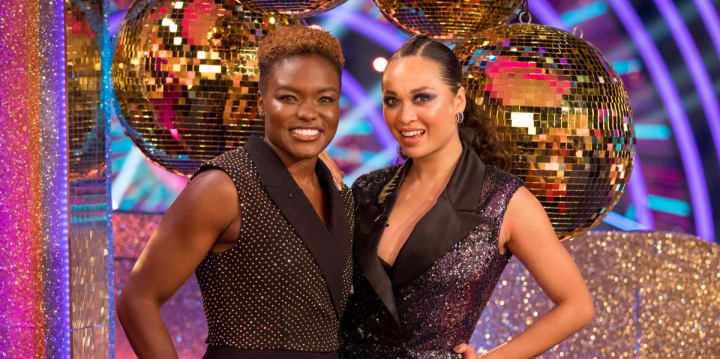 7) Strictly Come Dancing and Dancing on Ice:
Finally, the last on the list is a huge moment for reality television. 2020 was the first year both tv shows featured a same-sex couple dancing/skating together! It was a giant step forward in normalising same-sex partnerships being seen on television. Although, there was a lot of backlash from people who stated they were no longer 'family shows' both tv programmes have stated they would continue as it reflects how the show, the audience and the world is progressing. All we need now is for every show to reflect the equality and diversity of the society we live in to make 2021 an even better year for inclusivity.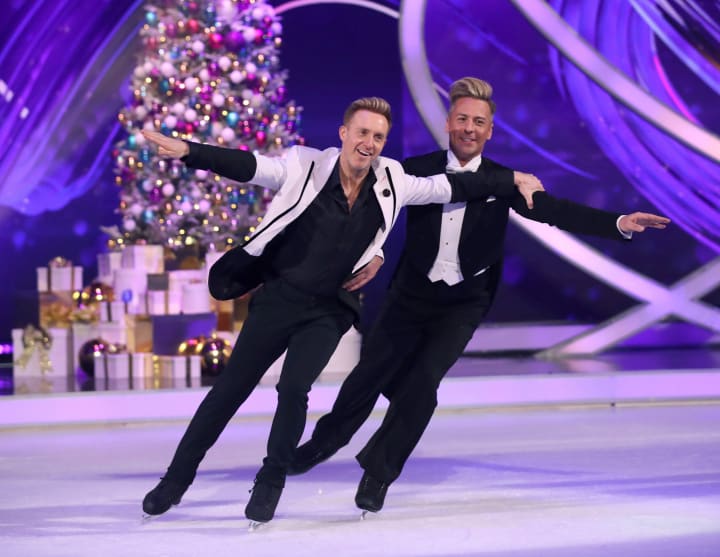 Coming soon:
Ammonite - The story of renowned fossil hunter Mary Anning played by Kate Winslet. Mary Anning is a fascinating historical figure, so I would watch this movie regardless, however I'm even more interested now there is a love story with another woman. Unfortunately, this movie has received backlash from Anning's family, as they claim there is no evidence to suggest Mary was a lesbian in real life. However, as a strong, hard working and opinionated woman in a man's world, I think this will make a fantastic film about such a hard life for an exceptional woman on Dorset's Jurassic Coast.
Other critically acclaimed queer programmes/films you may be interested in:
RuPaul's Drag Race (US 2009 - present and UK 2019 - present )
Blue is the Warmest Colour (2013)
Imagine Me and You (2005)
Pride (2014)
Below her Mouth (2016)
Bound (1996)
My Days of Mercy (2017)
Call Me By Your Name (2017)
The classics:
The L Word: The original programme that catapulted the world of lesbian relationships into mainstream media. It follows the lives of queer women in Los Angeles and ran from 2004-2009, still one of the best shows out there (apart from Jenny, when you watch it... you'll know).
Lip Service: The UK version of the L Word. Set in Glasgow, it followed the lives of a group of friends (most who are gay) and their love and heartbreak along the way. Unfortunately, this show only ran between 2010 - 2012 for two series and I've still got so many unanswered questions. We can only hope for a revival like with The L Word: Generation Q.
Sugar Rush: (not the cake programme on Netflix, the series set in Brighton that was on Channel 4 back in 2005) This programme, again only ran for two series and revolved around the dysfunctional life of Kim who had just turned 15 and had her eyes opened to a world of possibilities when she starts having feelings for her best friend.
list
A proud Ravenclaw, teacher and archaeologist, who aspires to write, create and travel around the world. Lover of all things Harry Potter, The Lord of the Rings and ancient history (especially ancient Egypt).