The 3 Serious Changes I'll Be Bringing to Rivers State - Tonto Dikeh
Tonto talks political ambition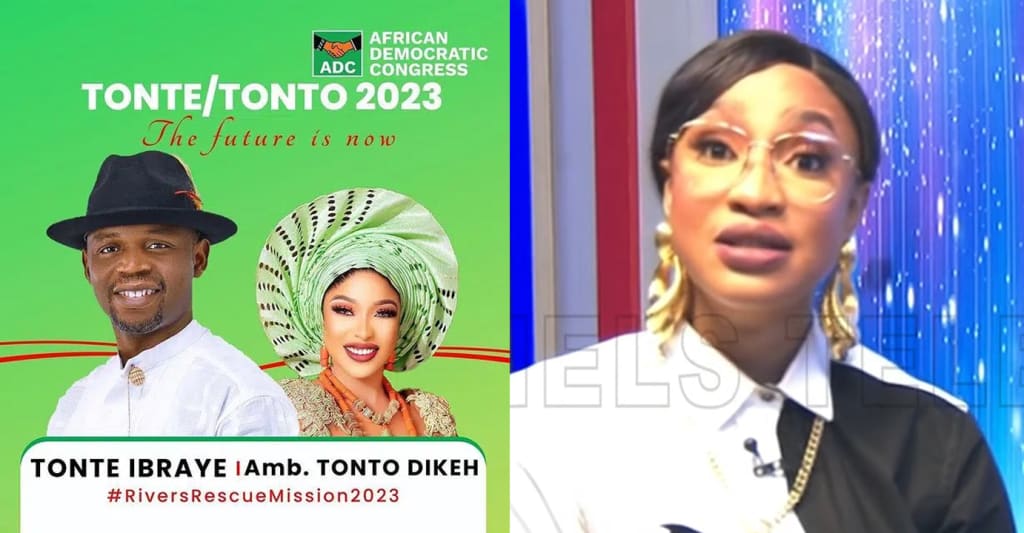 Nigerian actress Tonto Dikeh surprised Nigerians across the nation when she announced that she will be running for the position of deputy governor in Rivers State alongside gubernatorial candidate, Tonte Ibraye under the African Democratic Congress party.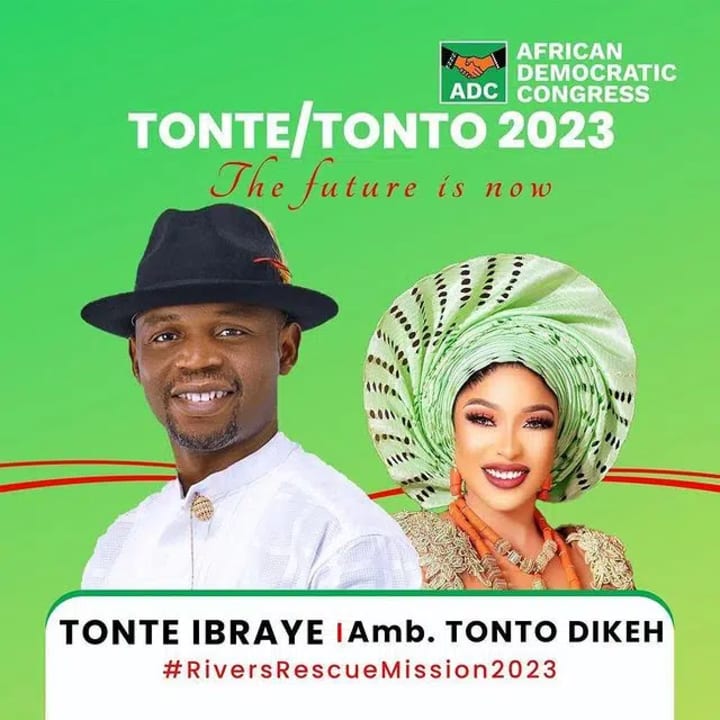 While some people are for her, a lot of people are doubtful of her prospects. Now, during a brand new interview with Channels Television, Tonto got to sit down and answer some hard-hitting questions about why she wants to be a deputy governor, how prepared she is for politics, and what changes her and Tonte are willing to bring. Here's what Tonto said.
**Before reading on, please make sure to like and follow my Facebook page (Jide Okonjo) so you don't miss out on any new and interesting lists, articles, and stories that I post every single day. I have a really fun page. If you like my page, you will have fun too. So what's stopping you? Like my page and let's have fun together!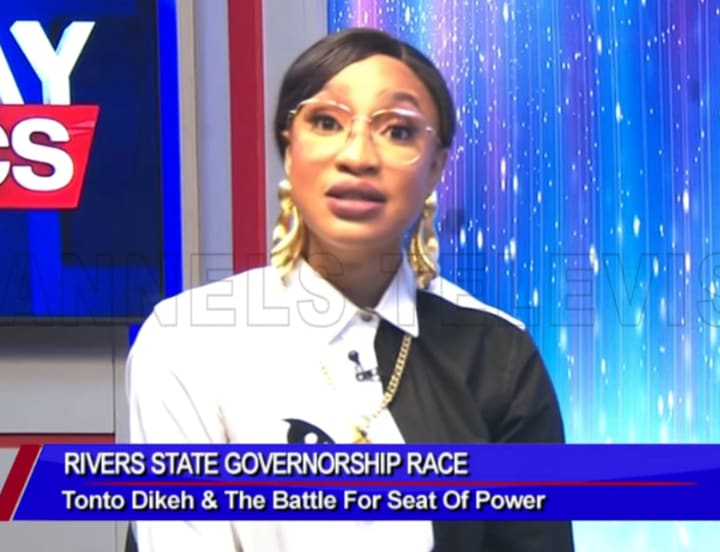 "What do you make of the role of a deputy governor?"
Tonto: Now what I say might be a little bit controversial but nevertheless it's the truth. A deputy is a spare tyre and I'm willing to be the best spare tyre every governor or every mandate has ever had.
"Are you prepared for the tough, personal questions and topics politics will throw at you?"
I am prepared for anything, truthfully. I have had 3 years to work on this. It's not something that I just came out or emerged with. We've had a lot of time to work on this and for this. Criticism, I am ready. Non-criticism, I am ready. So it doesn't matter where the question is coming from or where it's not coming from. I have failed in my life and I'm not denying that and everybody has seen that. But am I gonna fail with leadership? Have I ever failed with leadership? Start from motherhood, have I ever failed with motherhood? Have I ever failed with my foundation? I think I was one of the foundations that has actually stood up and helped this country in the time of the pandemic with no assistance whatsoever. There was no assistance but I did it all myself. I did more than even government. I did more than even states. I did it because I care. So I am prepared for whatever criticism it is. I know that it will come. For God's sake, I'm Tonto so I am prepared for all the questions. But the truth is have you ever tried me on leadership and I've failed? Nah.
"Do you see a chance for ADC, your party, in Rivers State?"
The truth is there is always a chance for everything. It's not a PDP state, that's the idea we have in our heads. But the thing is that it's not ran by PDP, it's ran by citizens. The members don't have to be members of PDP, they don't have to be. We need to send the right message to the people of Rivers State. We're not preaching party, we're preaching change and that's what it is.
"So what change are you preaching?"
A lot of change. First of all: invest massively in social security. Secondly, which is foremost in my heart, which is inclusion of women and youth in politics and decision making in the country. That's the second. And also, encouraging local production to increase export and support the growth of small businesses.
Closing words.
We're not here to fight the government, we're here to assist them. We're tomorrow's leaders. It's tomorrow, we are today. We're in the time of the now, we're in the time of the change. They've taught us a lot of things so I think it's time for them to just give us a little space to actually express what they've taught us. So it's not a fight against the old governance or the old people, no, I'm not in support of all of that. The time is now for the youth.
What do you think of Tonto's responses to her questions and what do you think of her run for deputy governor? Let me know what you think by either leaving a comment below or on my Jide Okonjo Facebook post.
That's All.
I hope you've had fun. Don't forget to like my page (Jide Okonjo) if you don't already for more stories like this, the fun never ends
To catch up on other content you might have missed, click here.
Until next time, have a wonderful rest of your day.