The 2019 Box Office at a Glance
'Endgame' and 'Episode IX' will battle it out for the top spot in a Disney-dominated year.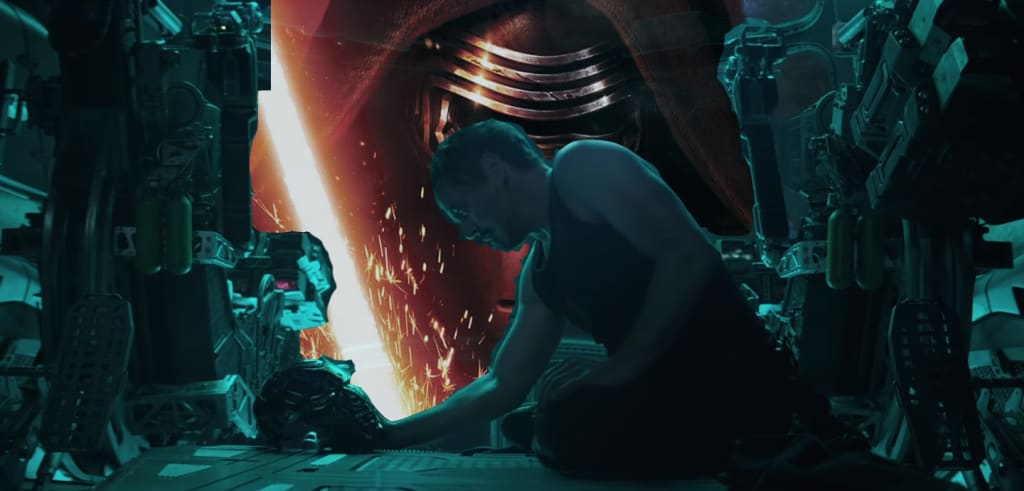 Another year of movies has come and gone, and 2018 has left quite the impression, surpassing 2016 to become the biggest year for movies at $11.9 billion at the domestic box office, with plenty of surprises to boot. There was Black Panther becoming the highest-grossing superhero movie in North America, Infinity War hitting $2 billion worldwide, a Queen biopic making more money than several tentpole films, a Star Wars movie bombing at the box office, the sixth installment of Mission Impossible dodging sequel rot, and Aquaman quickly rising up the ranks to become the highest grossing movie of the DCEU. All things considered, it's no surprise that 2018 did so well, and looking ahead to 2019, it promises to be bigger and better.
Of course, which movies will do great and which ones will falter is another thing entirely. Listed below—in order of release date—are every major blockbuster coming out in 2019, along with a prediction of hits, misses, and even some that will do "good enough."
'Glass'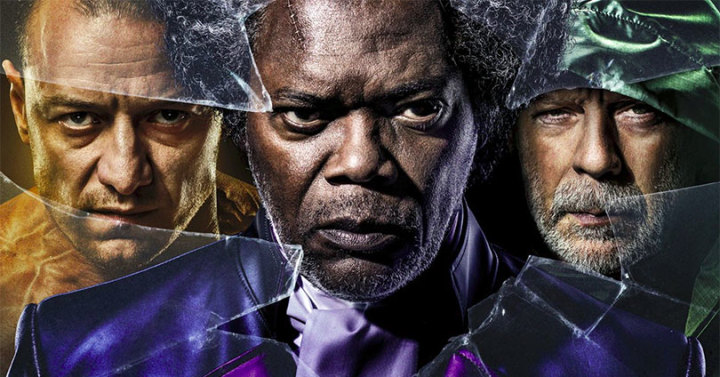 M. Night Shyamalan surprised everyone with Split, the sequel/spinoff to his 2000 hit, Unbreakable. Shyamalan looks to tie both movies together with the final installment of his trilogy; Glass. Taking place in an psychiatric ward, Elijah Price (Samuel L. Jackson), also known as Mr. Glass, pits the super strong David Dunn (Bruce Willis) against Kevin Wendall Crumb (James McAvoy), the man with 23 personalities, and a 24th one known as "The Beast." Observing them is Dr. Ellie Staple (Paula Anderson), who believes the three men are under some delusion of grandeur that they are superheroes. Behind the walls of the hospital, Price orchestrates a plan that pits David against "The Beast," in hopes that more people like them will come forward.
Shyamalan has had much better luck with his films in recent years, but Glass is the first that has many people genuinely excited about it. Although it will have a solid three weeks before it has to worry about competition, Glass will most likely stand out as a niche films among the mainstream blockbusters. That isn't to say it won't be successful, it just won't reach the heights of Marvel or DC. Considering its small $20 million budget, it will need to be After Earth or The Last Airbender levels of terrible to really stink at the box office.
Opening Weekend: $50 million
Domestic Total: $195 million
Worldwide Total: $300 million
'The LEGO Movie 2: The Second Part'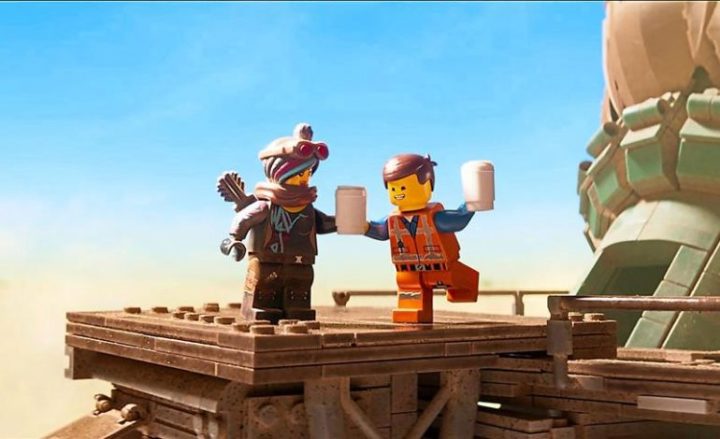 Taking place five years after the events of the first movie, the Duplo invaders have turned the city into a post-apocalyptic wasteland. Things take a turn for the worse when a space invader named General Sweet Mayhem kidnaps Emmet's friends, forcing him to put his Master Builder skills to the test once again.
When the first film came out, it was a surprise hit that nobody expected. Then came The LEGO Batman Movie, which wasn't as well received, but had a strong box office tally and solid reviews. After that came The LEGO Ninjago Movie, and that's when this brand of animation started to come across as gimmicky. Granted, this next installment in the LEGO Cinematic Universe is a core entry rather than another spinoff, so anticipation for it is more than just mediocre, but it's possible that rushing one too many movies might have spoiled the uniqueness of the franchise.
Opening Weekend: $60 million
Domestic Total: $210 million
Worldwide Total: $430 million
'Alita: Battle Angel'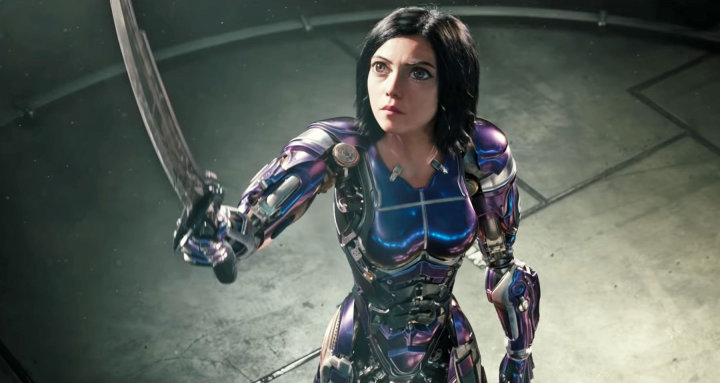 Robert Rodriguez is a one-man powerhouse of a filmmaker. Not only does he have credits as a writer and a director, but he's also been an editor, composer, production designer, a director of photography, visual effects supervisor, and producer. Usually this is done when money is tight, but fortunately enough for him, he has a whole crew and a massive budget of around $150-$200 million. He also has a huge name backing him up—James Cameron as producer, who had plans to adapt the manga of a similar name since 2000. Unfortunately, the passion project may be in vain, as it had been pushed back twice from its original July 28, 2018 release date, and those delays may have done more harm than good. Coming out between two animated films, and general audiences showing very little interest, it's shaping up to be Mortal Engines all over again.
Opening Weekend: $30 million
Domestic Total: $70 million
Worldwide Total: $210 million
'How To Train Your Dragon: The Hidden World'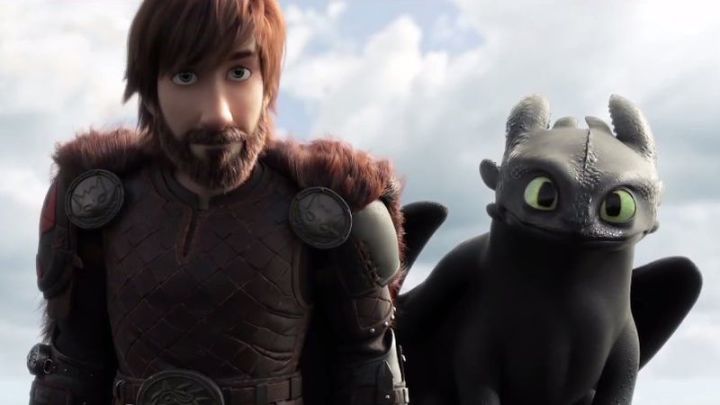 For the entirety of the 2010s', Dreamworks Animation has produced a single intellectual property that has ushered in a new era for the production company. How To Train Your Dragon has been their golden cow for the past decade, spawning a TV series, including two specials, and a line of toys. However, it seems that the creative team has decided to move on to different pastures, as The Hidden World will close out the entire HTTYD universe.
While all three films have been critical hits, the previous installment couldn't match the box office tallies of the original. The second entry of a trilogy does tend to be the weakest link, but the third and final movie always perform the best. With that in mind, Dreamworks is sure to get large monetary gain as they say farewell to this franchise.
Opening Weekend: $55 million
Domestic Total: $207 million
Worldwide Total: $720 million
'Captain Marvel'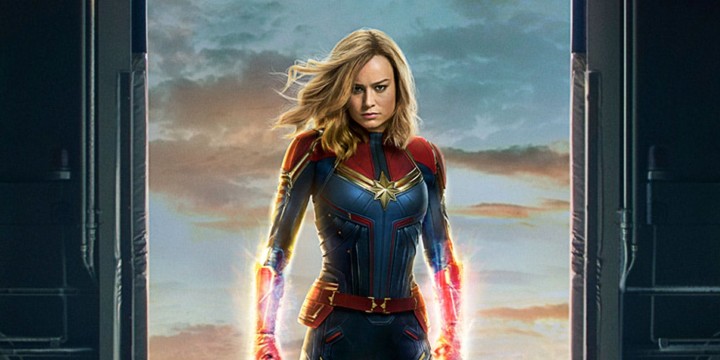 There's debate over whether this will be Marvel's next Black Panther, and while excitement for this movie is prevalent, it hasn't garnered the same hype as Endgame. There's plenty of reason as to why Carol Danvers solo outing won't be as successful as T'Challa's. For one thing, as the case with the introduction of any new hero, audiences will be a bit more cautious on what to expect. Black Panther made his MCU debut in Captain America: Civil War, introducing him before his standalone film. Secondly, the atmosphere doesn't feel too different. Black Panther took us to Wakanda, a country that feels completely unique from anything we've seen in this universe. The setting for Captain Marvel is space, which no longer feels like a new and groundbreaking frontier, but another dip back into a pond Marvel has already gone into multiple times.
Finally, the post-release plan. Everything that came after Black Panther had a negative or mixed reception, therefore, not affecting box office performance. It wasn't until Ready Player One came along that it finally lost the top spot, and even then, it wasn't much of a shove, but a tap on the shoulder and asking to wear the crown. Captain Marvel is going up against Jordan Peele's latest horror flick, a Disney remake, DC's own Captain Marvel, and an adaptation of a Stephen King novel. Plus, Black Panther had nearly three months before Infinity War came onto the scene. Captain Marvel has less than two until Endgame shows up. It's gonna be the first big hit of the year, just not the one the progressive crowd may be pegging it out to be.
Opening Weekend: $130 million
Domestic Total: $380 million
Worldwide Total: $870 million
'Us'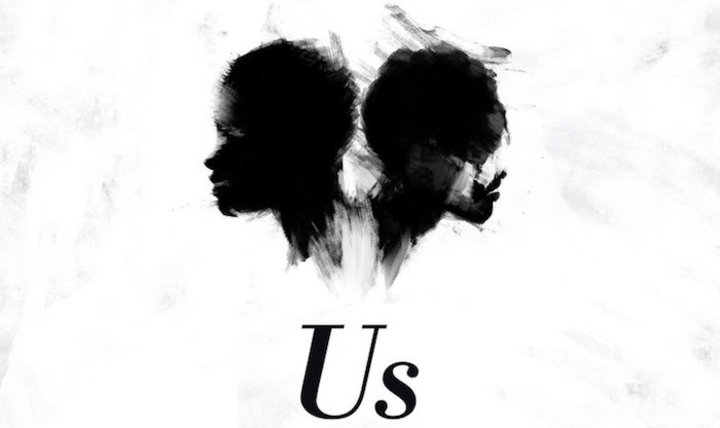 Given the concepts of this film and Get Out, one can't help but wonder if this is Jordan Peele taking potential episodes of his upcoming Twilight Zone reboot and turning them into full-length features. Those who remember his Oscar win will certainly be drawn to this movie, and turn out another hit for this small budget thriller.
What is perhaps the most intriguing aspect of Us—aside from the overall concept—is that this will truly test Peele's ability to scare audiences. The new trend in Hollywood is popular comedic actors taking a jab at different genres, and so far, not a single one has faltered. This movie will answer the question of whether Jordan Peele is the next big name in horror, or if Get Out was a one-time lightning strike.
Opening Weekend: $20 million
Domestic Total: $140 million
Worldwide Total: $220 million
'Dumbo'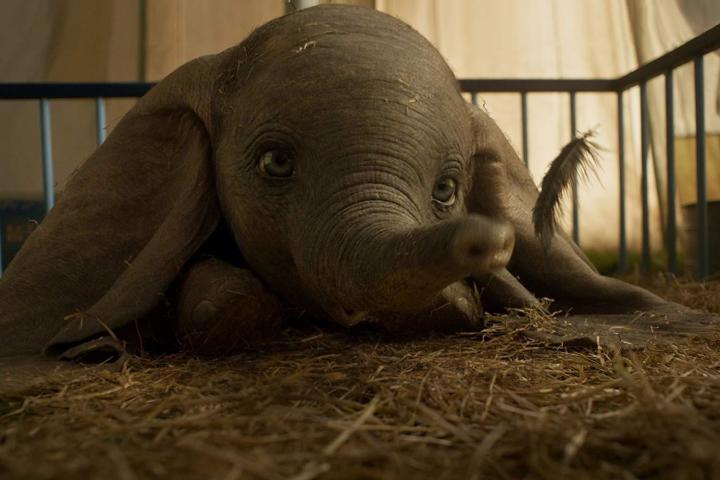 There's no denying that Disney will not stop until every single one of their animated films gets the live-action remake treatment. However, Dumbo could be the one that gets the company to doubt future prospects, as this film isn't as widely popular as the other two remakes coming out this year. Tim Burton's credit as director may attract potential, but the writing from Ehren Kruger—Transformers: Revenge of the Fallen, Ghost in the Shell—may diminish chances of it becoming a box office smash.
It's not entirely without potential merit, as the original animated film came out back in 1941, so with a time gap of nearly 80 years, this remake feels more like a reintroduction of the character rather than a cash-in on a still relevant property. The other argument to be made is that without the name recognition of nostalgia factor of Aladdin or The Lion King, that's what will lead to this movie's downfall at the box office. The remake of Dumbo has the best reason to exist, but it appears to be caught in a catch-22 situation.
Opening Weekend: $35 million
Domestic Total: $80 million
Worldwide Total: $300 million
'Shazam!'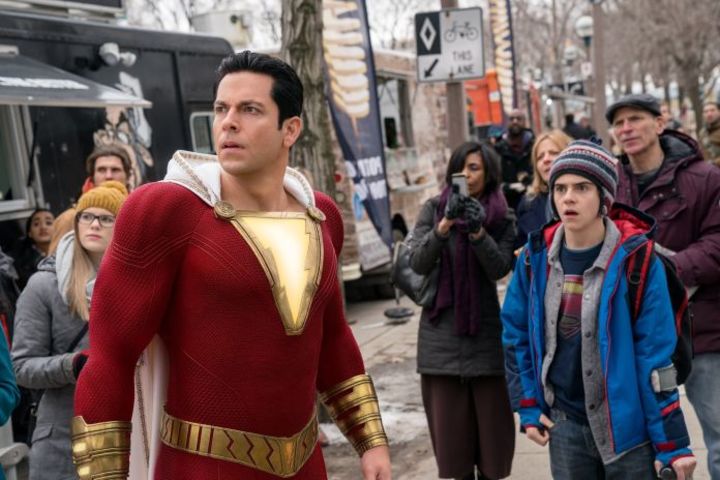 With the recent shakeups regarding Ben Affleck's exit as Batman, Henry Cavill potentially stepping away from the role of Superman, and the first look at next February's Birds of Prey, it feels as if the DC Extended Universe is taking one step forward, two steps back. Sure, Aquaman has proven to be a success—a billion dollar success, mind you—but the DCEU is still on the rocks for some moviegoers.
With the latest addition to the franchise, Shazam!, it just might be the one that convinces those naysayers otherwise. The marketing has shown off a fun movie with a goofy atmosphere, and carries over a lot of elements from the short-lived New 52 run. Much like the other standalone DC films, it's done a great job establishing its own identity through trailers and TV spots, and the final product will revel in what made the character popular in the first place. It's still very wait-and-see for this film, but should this prove to be successful, critically and financially, then this cinematic universe is back on solid ground.
Opening Weekend: $110 million
Domestic Total: $375 million
Worldwide Total: $950 million
'Pet Sematary'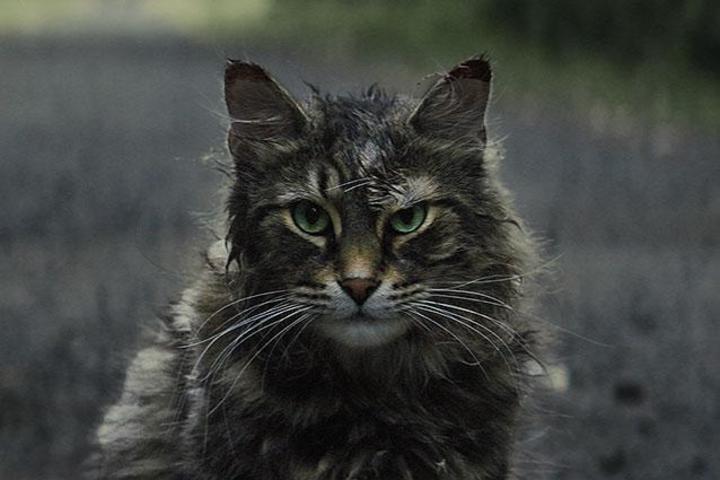 Stephen King properties have always played well with general audiences, even if the stories haven't always had the best of adaptations. Pet Sematary is the first of three movies based on King's works, and another remake of a previous adaptation of the book of the same name. From what's been gathered from the trailers, the plot revolves around a burial ground that, through some supernatural evil, resurrects the corpses of those buried there.
It will be interesting to see if Paramount and company can effectively retell this tale of horror without making it seem corny. The directors of this film are first time overseers of a big studio blockbuster, so here's to hoping they pleasantly surprise audiences, rather than scare this novel from ever being put to screen for a third time.
Opening Weekend: $55 million
Domestic Total: $198 million
Worldwide Total: $410 million
'Hellboy'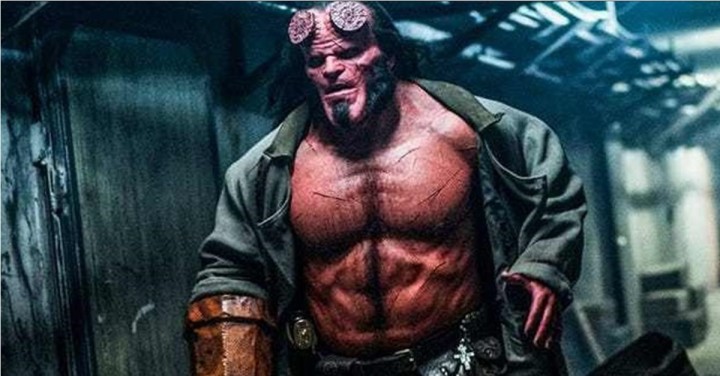 Based on a character created from Dark Horse comics, this reboot finds the eponymous hero facing off against a medieval sorceress who plans to wipe out mankind. If the trailer and posters surrender any clues, it seems to be taking inspiration from a run of the comics where Hellboy is the reincarnation of King Arthur.
Now, picking up where a legendary director such as Guillermo del Toro left off is no easy task, especially when the marketing is nothing to write home about. Things do look promising, as Neil Marshall has directing credits for Game of Thrones, Constantine, and Westworld, which all share similar elements with Hellboy. David Harbour is a fairly popular actor, and the R-rated take might piqued some moviegoers interest, but fans of the original duology will be judging this movie on their own standard. The fact that this remake was greenlit so soon after the third film's cancellation might be rubbing salt on the wound.
Opening Weekend: $30 million
Domestic Total: $60 million
Worldwide Total: $130 million
'Avengers: Endgame'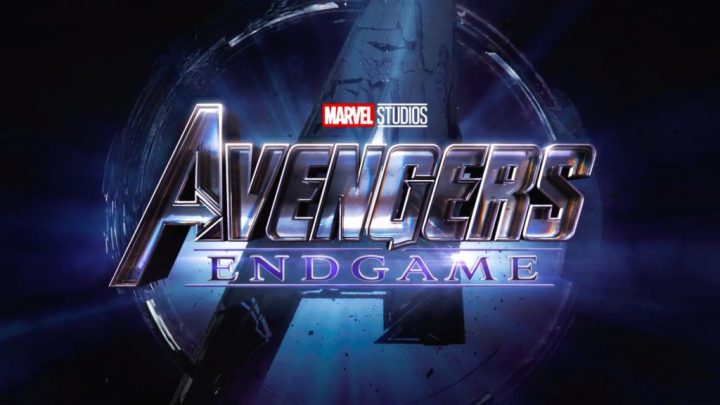 One of two films this year that needs no introduction, Endgame is the movie that hopes to close off a story in the Marvel Cinematic Universe without a hitch. Right after Thanos snapped his fingers, wiped out half of all life, and disappeared to a farm on a distant planet, the Avengers gather their remaining forces to end the Mad Titan once and for all. For the first time in the MCU's history, this group of heroes will be doing some actual Avenging.
Much like Infinity War, this movie will break numerous records and will go down in the history books as one of the biggest pop culture phenomenons. Anyone who has seen a Marvel movie will be seeing this in theaters, and fans who followed along on this 11-year saga will have a similar experience with this film as Potterheads had with Deathly Hallows Part 2 eight years prior. There is one other grand finale that could possibly undermine Endgame, but it won't arrive for another several months, and comes from a galaxy far, far away.
Opening Weekend: $275 million
Domestic Total: $730 million
Worldwide Total: $2.3 billion
'POKEMON: Detective Pikachu'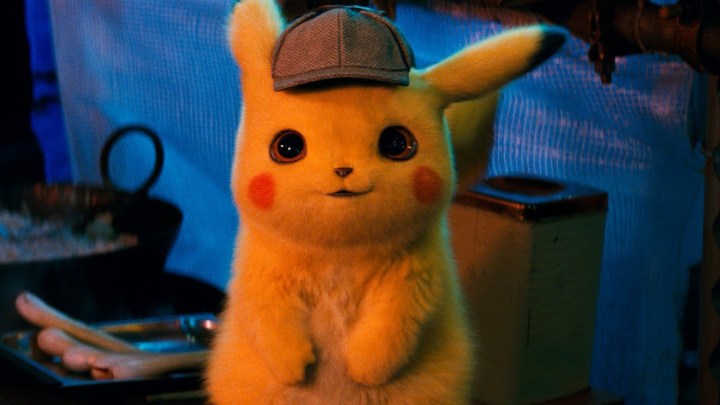 In a year where Warner Bros has some undeniable hits on their schedule, this one's a bit tough to nail down. Pokemon has been, and still is, a worldwide phenomenon, selling millions of games that are played by young and old alike, and the animated TV series and movies have been hugely successful. It could go either way, the name recognition alone could make it the surprise hit of the year, or the live action aspect may be off-putting enough for an absolute disaster. A Pikachu voiced by Ryan Reynolds may just be enough to get butts in seats, and the not-so-child-friendly tone of the trailers indicate a possible PG-13 rating. If that does turn out to be the case, it'll be surprising to see if Reynolds cashes in on that one F-bomb allowance.
Opening Weekend: $75 million
Domestic Total: $312 million
Worldwide Total: $800 million
'John Wick: Chapter 3 - Parabellum'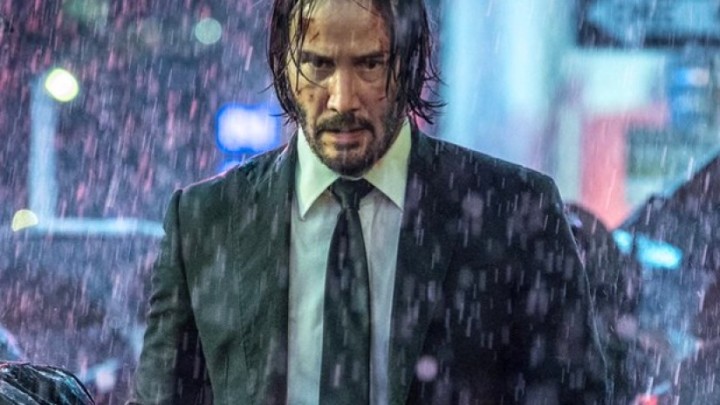 The John Wick movies are where cult films and blockbuster hits meet. They're not half-billion dollar grosses, but if you brought it up in conversation, odds are the person—or at least one person from a group—has seen both movies as well. What makes this one incredibly special is that John is on the run from his fellow assassins, and he will need to maneuver through tight spaces to get out of this jam.
The one question that remains is how will the famed hitman get out of this one, as there have already been hints at another installment. On the other hand, teasing a fourth movie could be just one large red herring and the rug is pulled under from moviegoers and this does turn out to be the final installment of the beloved action franchise. If this does turn out to be the end of Mr. Wick's story, then there's room for the Ballerina to expand this universe.
Opening Weekend: $40 million
Domestic Total: $110 million
Worldwide Total: $200 million
'Aladdin'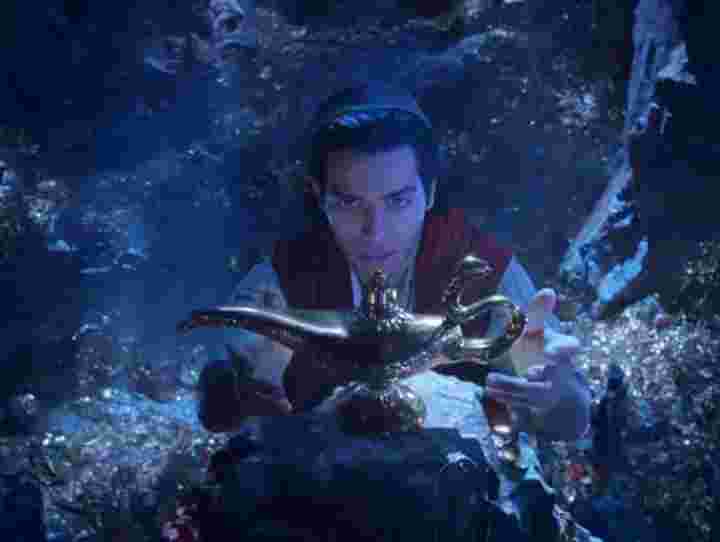 Disney's revamping of their library of animated movies continues with Aladdin, and the not-so-hot look of Will Smith as the Genie. The movie has been met with a more mixed response, as many feel that Robin Williams is irreplaceable as the voice of the character. Not to mention, Disney doesn't seem to be hyping this movie all that much, almost hoping that what they've already put out will do the job—or has done enough damage.
It's hard to pick a side in whether to root for or against this remake. The original is still fresh in the collective public's minds, so there is practically no reason for this movie. On the other hand, director Guy Ritchie hasn't done so well after the Sherlock Holmes movies he made with Robert Downey Jr. and Jude Law. The Man From U.N.C.L.E. underperformed, and King Arthur: Legend of the Sword bombed at the box office, so Guy really needs a win here. Dumbo will have been in theaters for two months at this point, and Endgame a month, but with all the competition that comes out in May, and Disney's dwindling track record of releasing movies during Memorial Day weekend, it may turn out to be a solid hit, or the next Solo.
Opening Weekend: $80 million
Domestic Total: $170 million
Worldwide Total: $550 million
'Godzilla: King of the Monsters'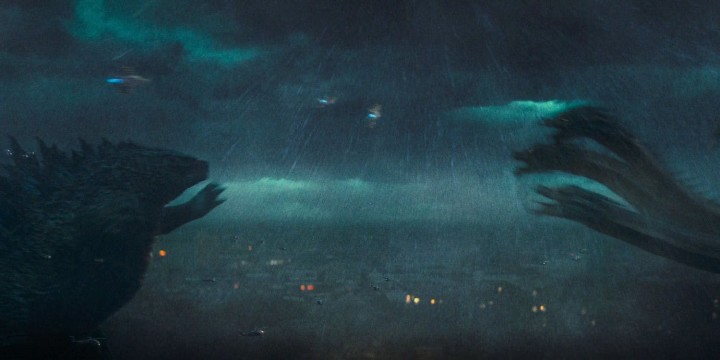 Almost as long as there have been large cinemas, giant monsters have been showcased on the big screen. 2014's Godzilla completely restored faith in Hollywood's handling of the iconic kaiju, and 2017's Kong: Skull Island opened up a world of possibilities. Now, before the giant ape and the nuclear lizard go head-to-head in next year's Godzilla vs. King Kong, the King of the Monsters must prove his title as the world is being ravaged by these ginormous beasts.
What comes across as odd is that the last time we saw Godzilla, he went back into the ocean, and when we last left this world of monsters, it was in the 1970s, with the organization known as Monarch mentioning all the various monsters. The question at hand is if Legendary plans to go through the decades after Kong and set up everything that led up to the events of King of the Monsters. If that's the case, then this movie runs the danger of setting up too much with little focus on the story at hand.
Opening Weekend: $100 million
Domestic Total: $230 million
Worldwide Total: $600 million
'Dark Phoenix'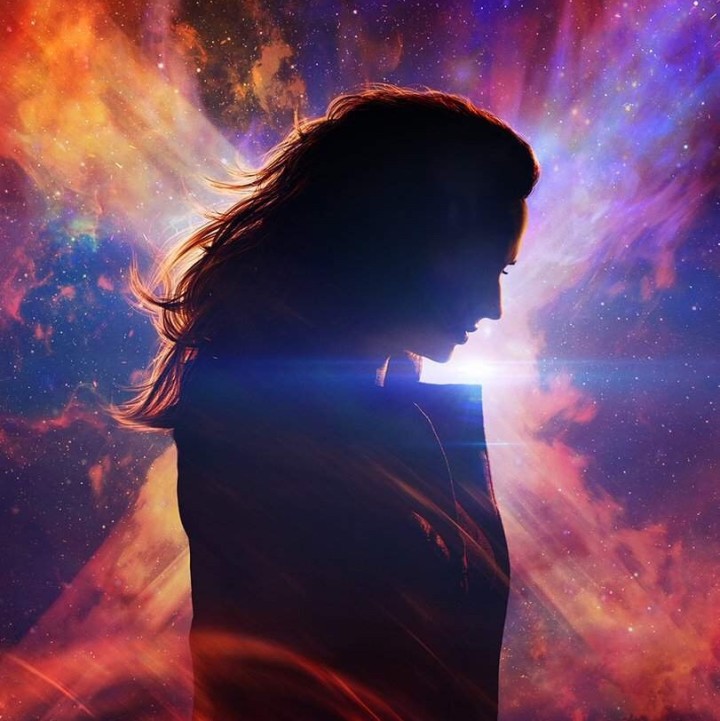 With the Disney-Fox merger on the horizon, the X-Men franchise has two more films before the character rights revert back to Marvel. The first of which is the culmination of the core X-Men series that debuted all the way back in 2000. It also just so happens to be a second crack at the iconic Dark Phoenix saga, which was lazily tacked on in The Last Stand and ruined the goodwill that the franchise had built up.
Unfortunately, it seems to be coming out under dire circumstances, having been pushed back twice from its November 2018 release date and test screenings calling it a mess. The fact that the previous entry, X-Men: Apocalypse, left a sour taste puts all the more pressure on Dark Phoenix to be good. If it does turn out to be disastrous, at least there's comfort in knowing that Kevin Feige will soon be in control, and if it turns out amazing, it will have ended on a high note.
Opening Weekend: $60 million
Domestic Total: $160 million
Worldwide Total: $520 million
'Men In Black: International'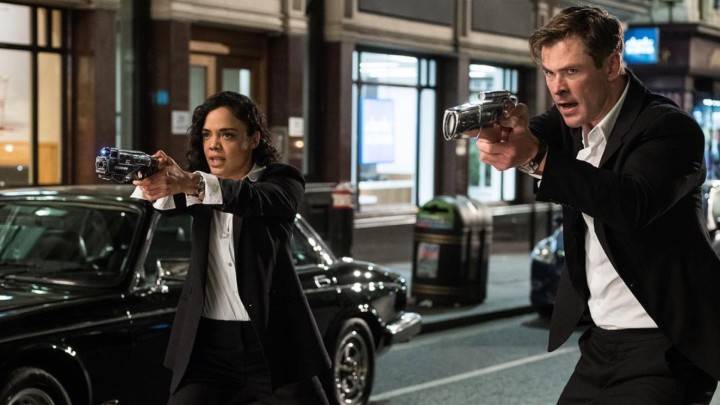 The fourth Men In Black movie isn't a direct follow-up, nor a reboot, making it one thing and one thing only; a spinoff. Following the adventures of two agents and their exploits in the England branch of the agency, it's sure to reignite the comedic chemistry that Chris Hemsworth and Tessa Thompson shared in Thor: Ragnarok.
It does feel a bit odd seeing an MIB film without Will Smith and Tommy Lee Jones, and not having all four agents team up in the fourth movie does feel like a bit of a missed opportunity. Probably what really made the news was that this film was originally going to set up a crossover with the Jump Street movies, until it was recently cancelled. Hopefully, after Will Smith's finished with Bad Boys 3, he and Tommy can come back and we can get some cross-generational hijinks in the fifth film.
Opening Weekend: $55 million
Domestic Total: $150 million
Worldwide Total: $610 million
'Toy Story 4'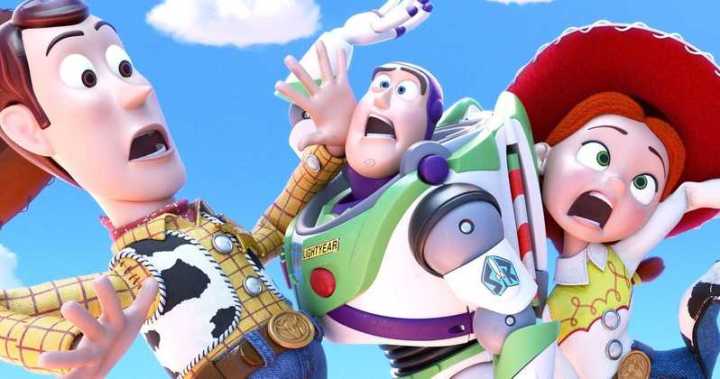 Other than the Cars and Planes movies, Pixar has never failed to deliver, even when—or especially when—they make sequels that are deemed unnecessary. Case in point, Toy Story 3, a film that some thought would spoil the perfect duology of the the first two, but instead, was a worthy addition to the series and became the third animated film in history to be nominated for Best Picture.
It has been closely hinted that this film will be the last, as the posters hold a somber tone, and Tim Allen shared on Twitter about how the film's ending left him in tears. All that remains is seeing how the film performs, especially with the iconic duo of Keegan Michael-Key and Jordan Peele on the roster, and Keanu Reeves cast in an unspecified role. Maybe there's a sideplot of Slinky Dog getting broken, and an action figure that strongly resembles John Wick hunting down the culprit.
Opening Weekend: $175 million
Domestic Total: $510 million
Worldwide Total: $1.1 billion
'Annabelle 3'
If the Conjuring films ever had a mascot, it's the cursed Annabelle doll. Her first film was poorly received, and still stands as the lowest grossing movie of the franchise, yet the prequel, Annabelle: Creation, managed to undo the damage and then some. As of this article's publishing, it does not have an official title, but it does have Gary Dauberman, writer of the other two films, The Nun, both It movies, and the upcoming Swamp Thing series, serving as first-time director.
It's guaranteed to play well in terms of worldwide tallies, but North American audiences may be craving a different horror icon, and may just be waiting on that third Conjuring film after so many spinoffs.
Opening Weekend: $38 million
Domestic Total: $95 million
Worldwide Total: $300 million
'Spider-Man: Far from Home'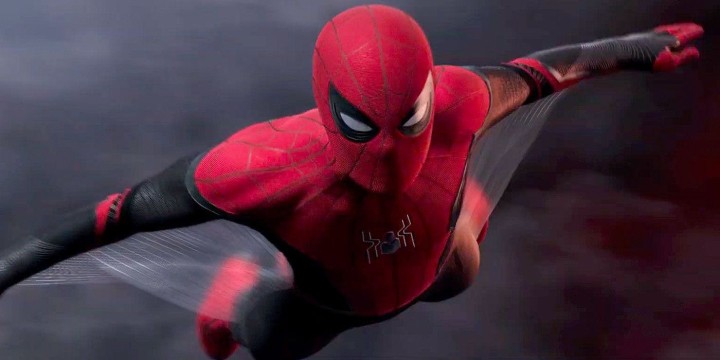 No year is complete without three movies from Marvel Studios, this one focusing on the sophomore adventure of the famous web-slinger. There's plenty to get excited for: Nick Fury mentoring Peter Parker, the different types of suits, and the introduction of Mysterio, played by the overdue for an Oscar, Jake Gyllenhaal.
Considering how the arachnid-based hero bit the dust in the last Avengers movie, it kind of takes away some of the mystery of what will happen in Endgame. Although in all fairness, any possibility of those "snap" deaths actually lasting went out the window once T'Challa dissolved. Unless this happens before the events of Infinity War, there isn't much to offer other than a fun Spider-Man adventure. Not a bad thing in itself, but having it follow up after an emotionally draining event movie may not be the wisest decision. Plus, it has roaring competition in July.
Opening Weekend: $110 million
Domestic Total: $290 million
Worldwide Total: $900 million
'The Lion King'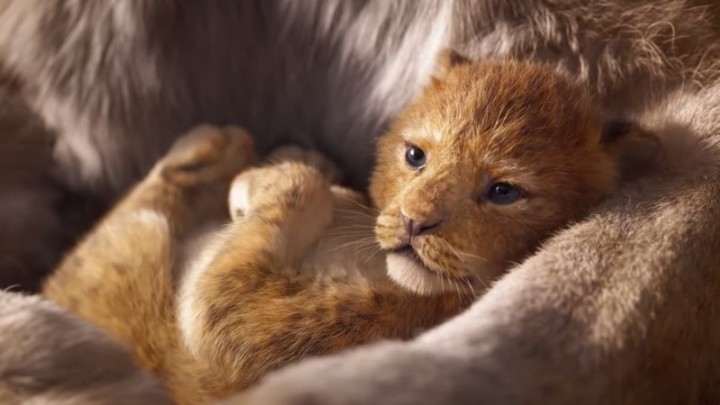 The one animated movie that was deemed impossible for live-action has somehow gotten the live-action treatment. While Jon Favreau has proven his worth with 2016's The Jungle Book, that isn't a reason to greenlight another remake of a 1990's Disney film. It doesn't help that this movie is coming out on the original's 25th anniversary, and the Broadway play is still being performed around the world and continues to pull in millions of dollars. It begs the question of how much money the company is trying to milk from what has quickly become their most popular intellectual property.
Regardless of what one may think, the movie will end up joining the billion dollar club, as the teaser became the third most viewed trailer within a 24-hour period and the video on the Walt Disney Studios YouTube channel has garnered over 1.3 million likes against 43,000 dislikes. Out of all the live-action remakes coming out this year, this one will undeniably rule as the box office champ of them all, and may just edge out 2017's Beauty and the Beast as the 13th film to gross $500 million at the domestic box office.
Opening Weekend: $190 million
Domestic Total: $525 million
Worldwide Total: $1.3 billion
'The New Mutants'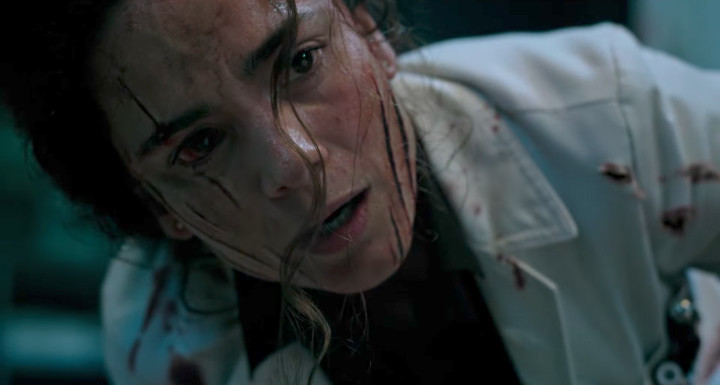 The second Fox-Marvel movie coming out this year, and the final one before the rights revert back to the MCU, has had a rougher path than Dark Phoenix. The film was pushed back from releasing in April 2018 to August of this year for reshoots to make it more terrifying. However, any recent news surrounding The New Mutants does not help the film's chances, as they usually come from vague statements about what's going on with the film.
Not to mention, this will be most likely be playing off the success of Dark Phoenix, and will live or die based on how well it does. Hopefully it inspires more superhero movies blended with horror, even if it does terrible, because with the possibility of the genre growing stagnant, some new elements need to be introduced to keep it fresh.
Opening Weekend: $30 million
Domestic Total: $80 million
Worldwide Total: $110 million
'Hobbs and Shaw'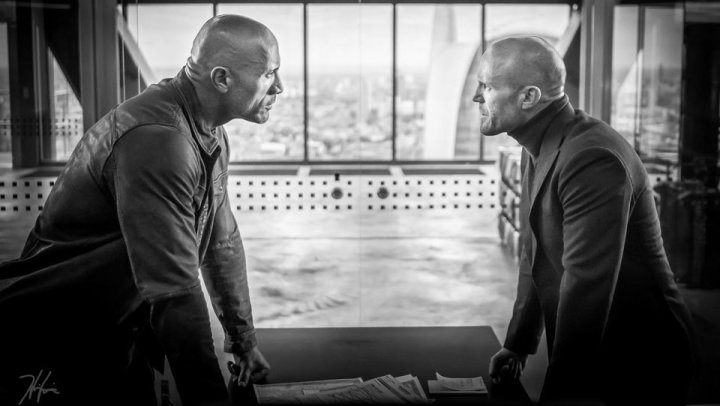 The Fast and Furious films may be ending in 2021, but the spinoffs are just getting started, and what better way than to combine two of the biggest action stars on the planet. We've seen them work against and with each other in Furious 7 and Fate of the Furious, but having an entire movie dedicated to just them will be quite the spectacle. Much like Jason Statham's The Meg and Dwayne Johnson's Rampage, most of the profit will be coming from overseas, with the the domestic total just barely making up the movie's cost.
This movie is intended to be the first of a number of spinoffs that will continue after the core Fast and Furious movies have ended, and no matter what happens, these movies will still make money long after Dom and the crew have retired.
Opening Weekend: $50 million
Domestic Total: $160 million
Worldwide Total: $800 million
'Artemis Fowl'
Based on the book series of the same name, Artemis Fowl is about the son of a criminal mastermind who plans to restore the family fortune by capturing a fairy and holding her for ransom. Little else is known about the plot, but the teaser trailer has not been met with an outstanding reception, a quick scroll down to the comments shows unhappy fans either comparing the differences from the book, or making jokes.
On those reactions alone, it's shaping up to be A Wrinkle In Time all over again; a whimsical fantasy with a child in the lead role, but may not be the incredible journey some will be hoping for. It definitely fits the bill for an obligatory annual Disney bomb, yet there is the tiniest bit of hope that one good trailer turns all that around. Or maybe not—they can't all be winners.
Opening Weekend: $35 million
Domestic Total: $70 million
Worldwide Total: $120 million
'IT: Chapter 2'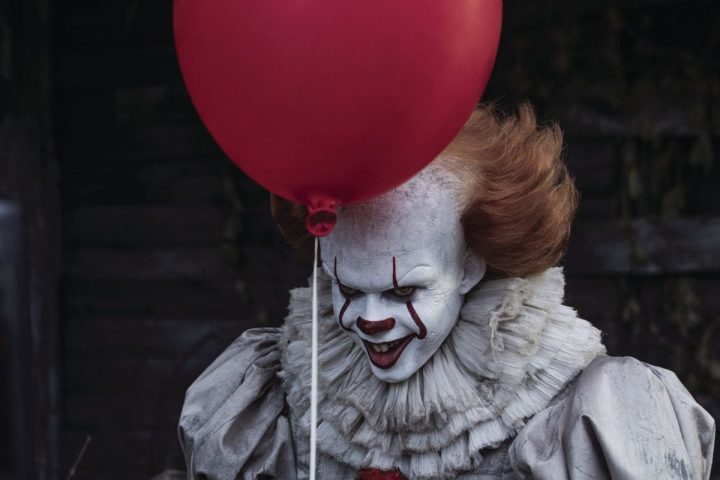 Continuing off 27 years later, the Losers Club reunites in Derry, Maine as Pennywise returns to terrorize the town once again. This time, they'll be facing off against a form far more terrifying than the Dancing Clown, while also treading into the weird side of Stephen King's lore.
Looking at the box office numbers of the first part, it's not an exaggeration to say that this one will absolutely annihilate records for the horror genre. With even less competition than before, it won't be surprising if this manages to stay on top of the box office for the whole month of September, until another sinister clown laughs his way into theaters.
Opening Weekend: $135 million
Domestic Total: $415 million
Worldwide Total: $810 million
'Joker'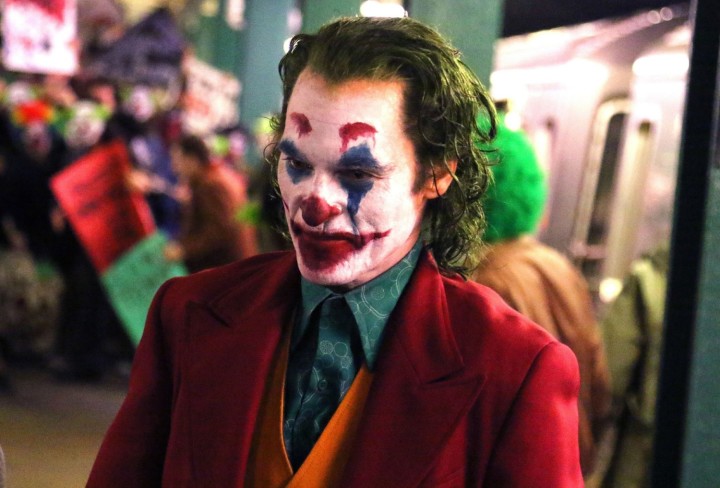 Health Ledger's Joker is one of the most beloved portrayals of the character in comic book movie history, but Joaquin Phoenix may prove himself to be a worthy contender for that title. His appearance seems to be a combination of all the previous film incarnations of the Clown Prince of Crime—minus Jared Leto's—with Cesar Romero's suit, Jack Nicholson's makeup, and Ledger's hair.
It will be a more niche superhero movie, with a heavy indication towards an R rating, a low budget of $50 million, and Martin Scorsese serving as producer. Should this become a big hit, this may be the nudge Warner Bros needs to adapt darker stories from DC Comics.
Opening Weekend: $55 million
Domestic Total: $170 million
Worldwide Total: $400 million
'Zombieland: Double Tap'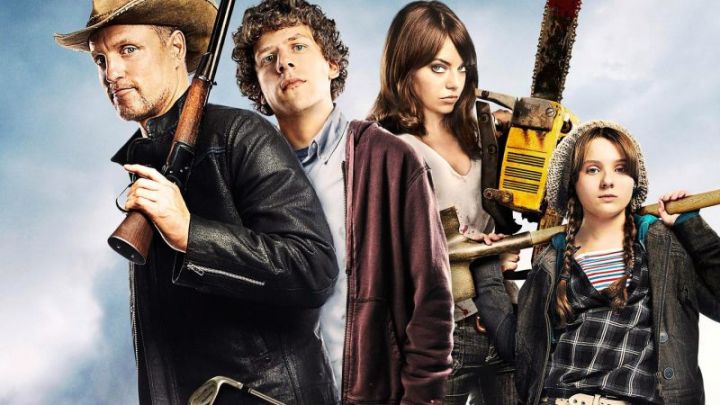 A comedy sequel that has been in demand since the first one came out a decade ago, Double Tap, sees to continue the exploits of Tallahassee, Columbus, Wichita, and Little Rock after ten years of surviving in a post zombie apocalypse America. Like most comedies from Sony Pictures, it will be an absolute blast and have huge success domestically, but with a comedic heavy movie like this, it may not play as well overseas. However, as long as the movie is good, it will be worth the decade-long wait.
Opening Weekend: $30 million
Domestic Total: $100 million
Worldwide Total: $130 million
'Terminator: Dark Fate'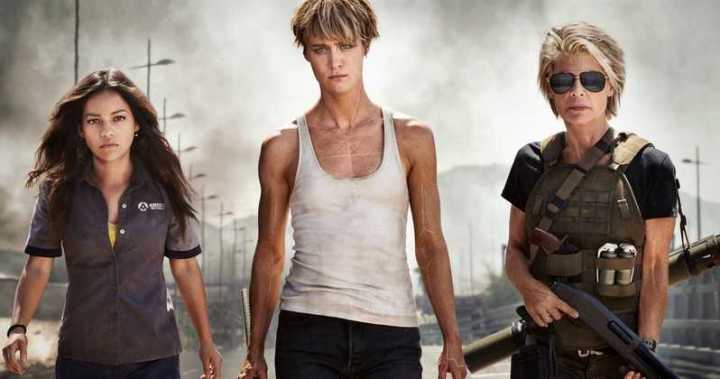 The Hollywood blockbuster franchise that refuses to die, Terminator: Dark Fate will retcon everything that happened after Judgement Day, with Arnold Schwarzenegger and Linda Hamilton reprising their roles. The Terminator movies have been run into the ground long enough, so there is not better than for this franchise to go out with a bang, and with creator James Cameron serving as producer, it's sure to be decent at worst. Unfortunately, general audiences have had enough of franchises from the 1980's coming back when they should have been put in the dirt long ago. There's no better way to cap off two beloved series than having Dark Fate and Last Blood end them in the best way possible, even if the audience doesn't turn out to see it.
Opening Weekend: $20 million
Domestic Total: $100 million
Worldwide Total: $500 million
'Sonic the Hedgehog'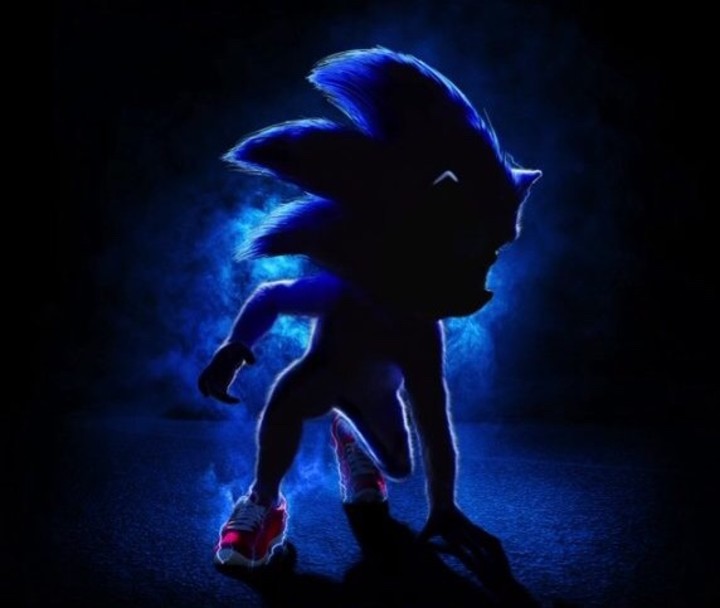 Another animated video game character gets the live-action treatment, but so far, it isn't looking too good. If Detective Pikachu doesn't do well, then this movie is doomed, but if Pokemon does well, then this may end up as a textbook example of how not to do a live-action version of a cartoon video game. The disadvantage is that it is, at its core, a video game movie, and those rarely do well at the box office—unless it has giant monsters and stars The Rock.
Opening Weekend: $40 million
Domestic Total: $90 million
Worldwide Total: $340 million
'Frozen II'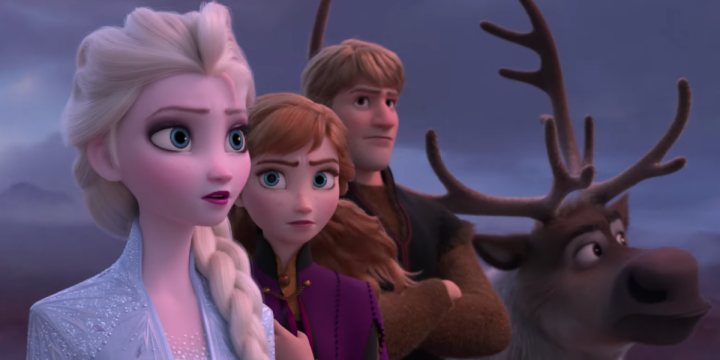 Not entirely surprising that the highest grossing Disney animated feature of all time is getting a sequel, and that will guarantee two things: massive box office success, and another catchy song that will drive every parent insane. The plot focuses on Elsa, Anna, Kristoff, Sven, and Olaf travelling beyond the kingdom of Arendelle to find their missing parents. It would be ludicrous to write this off as anything short of a hit, especially since there are a couple weeks before any major competition,
Opening Weekend: $120 million
Domestic Total: $410 million
Worldwide Total: $1.1 billion
'Jumanji 3'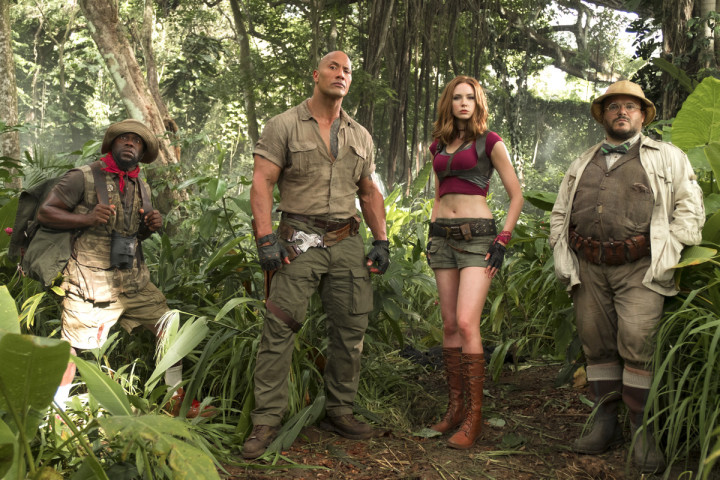 If one is to be completely honest, the success of Jumanji: Welcome to the Jungle was partly due—or even mostly due—to the split reaction to The Last Jedi. Seeing how Jumanji is now Sony's biggest financial hit, it's not surprising that they would not only greenlight a sequel, but pit against the same competition they faced last time. Of course, the conclusion of the episodic Skywalker Saga may not be for everyone, or fans may want another movie to see over Christmas, so seeing this movie become another sleeper hit isn't out of the question. Hopefully they recognize what made it work and not simply not try to feed their ego as "the movie that can face Star Wars."
Opening Weekend: $80 million
Domestic Total: $365 million
Worldwide Total: $875 million
'Star Wars: Episode IX'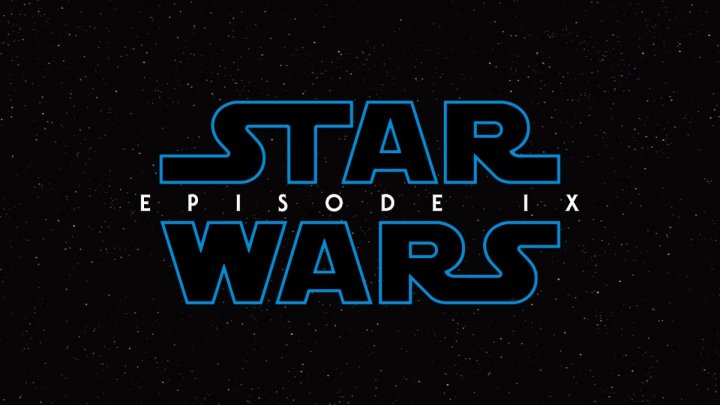 This is the big one, in a year full of big ones, and much like Endgame, it's a movie that nobody doesn't know about. It's certainly hard to predict this far out, but a fair guess would be that it plays better at home than overseas, much like Solo did. Fans have a lot more confidence in J.J. Abrams than in Rian Johnson, but it will take some sharp turns for Abrams to get this ship back on course. It's unlikely it will beat Endgame for the highest grossing opening weekend or highest global total, but it will put some distance between Avatar and The Force Awakens in North America.
Opening Weekend: $230 million
Domestic Total: $800 million
Worldwide Total: $1.9 billion
If 2018 was "the year of record breakers," then 2019 will be "the year that broke the year of record breakers." A lot of money will be made in this upcoming year, and maybe we will get another Bohemian Rhapsody or Venom in the mix.