Texxx-Man Cosplay's Favorite People
Showing love and admiration to my followers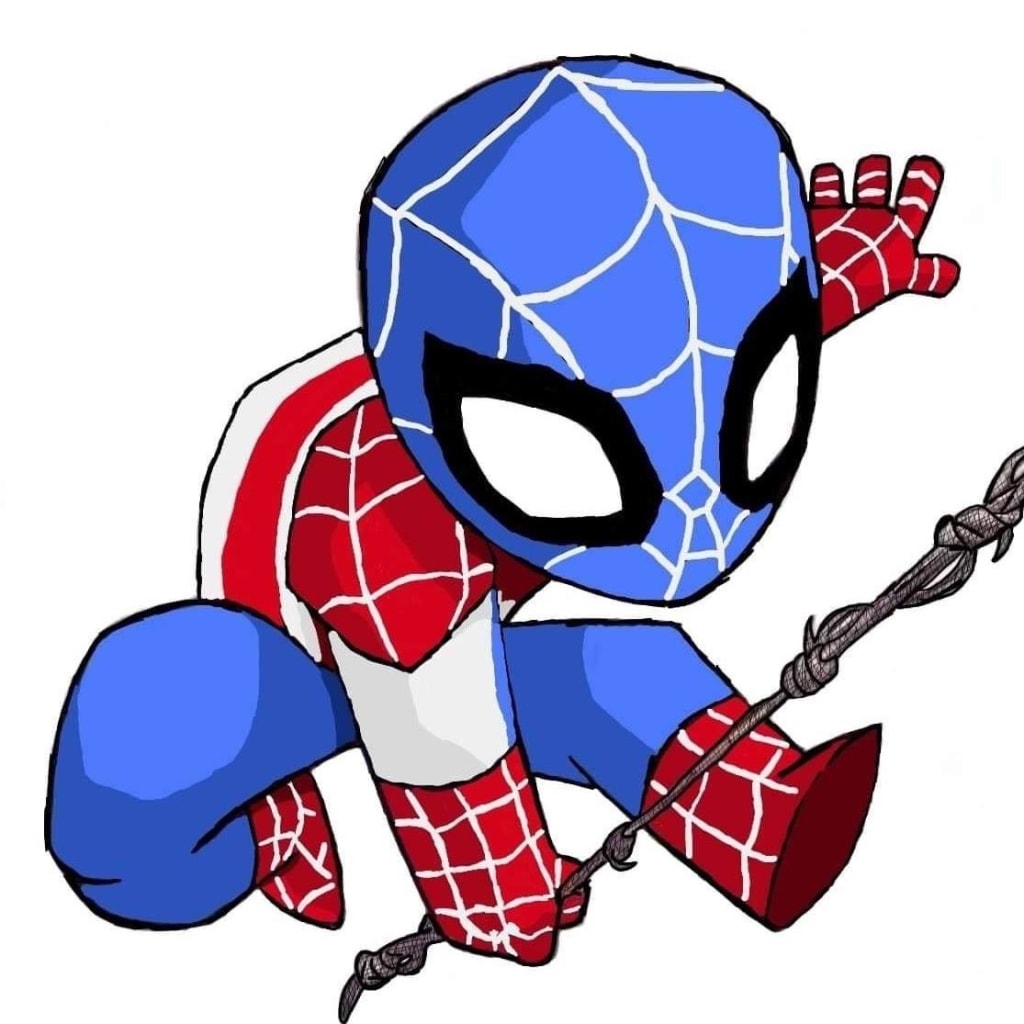 The one thing that's currently on everyone's mind is the Coronavirus outbreak. While the number of cases and deaths are steadily increasing, people, businesses, restaurants, and even movie theaters are taking precautions of minimizing large crowds. Besides me being a content creator for Vocal, I have a regular eight to five job. I'm going to be taking time off from there for the next couple of weeks. I'm also temporarily putting cosplayer interviews on hold, out of consideration for those who might be feeling ill from COVID-19. I'm still going to write articles, but not doing cosplayer interviews at this time.
With that being said, I want to spread some love and positivity to everyone. For this piece, I'll be highlighting a few of my followers on social media who I admire and appreciate.
Quentin Daniel
Quentin is a fellow cosplayer in my area. I first met him around mid-2019. His craftmanship and creative skills are spectacular. Congratulations to him for winning his first cosplay contest at the Fayetteville Comic Show, which took place about three weeks ago. Be sure to follow him on Instagram @qbot_cosplay.
The Art of Raze
Jeffrey is a graphic artist and photo editor. If you have been following me online for a period of time, then you are probably familiar with the Armored Blue Ranger photo edit that he did for me back in 2018. It turned out well and it was the best early birthday present I've received. Jeffrey has done numerous edits for other people, so I encourage everyone to check out his work. See his work on Instagram @jeffreyraze and like his page on Facebook: Art of Raze.
Marcus from Womble Cosplay Shots
Back in 2017, I attended The Cosplay Con in Little Rock, Arkansas. I went as the Armored Blue Ranger. This was a cosplay that I wanted to do for a few months and it became a reality. I've received positive feedback of it. Marcus loved my cosplay so much that he took some shots of me. I'm considering doing a nude cosplay photoshoot at some point. He has some great shots that I love seeing on Instagram. I'm looking forward to working with Marcus again soon. To see more of his amazing shots, follow him on Instagram @womble_cosplay_shots.
I'll be showing my appreciation to more people on social media in upcoming articles. There's a health crisis going on right now, so I want everyone to practice good hygiene, staying home if you're feeling sick, and distancing yourself from others who might be showing symptoms related to the Coronavirus. Your health and safety are important, plus if you're going to the grocery store, please don't buy more than what you need. Please think of others who are trying to purchase the same items. With you hoarding items like toilet paper, bottled water, and hand sanitizer, you're going to make it harder for everyone else. I know you're concerned and afraid about the Coronavirus, but please don't panic buy. Finally, be aware of price gouging. There are sites like Amazon and eBay selling masks and hand sanitizers for unusual prices. This is taking advantage of hard working Americans like myself during a health crisis, trying to make a quick buck. If you see items like those at ridiculous prices, please report them.
Remember that self care is the best care. Your health is your wealth, so be sure to take care of yourself. I won't be able to attend any con until most likely early summer. I'm confident that the Coronavirus outbreak will die down soon. Stay positive, my friends. We can get through this.
Be sure to follow me on social media. The info to all of my social media pages can be found in my bio. If you enjoyed any of my articles, including this one, please feel free to send me a one-off tip, which is located at the end of every article. No tip is ever too big or small. It'll help me and other Vocal content creators to write better stories. Also, I encourage everyone to join Vocal+, a premium membership for Vocal content creators like me to write better stories, connect with creators, and a lot more. So be sure to sign up for that membership and support your favorite Vocal content creators.