Texxx-Man Cosplay's Best Cosplay Interviews of 2018
Cosplayers Who Have Been Inspirations for the Rest of the Cosplay Community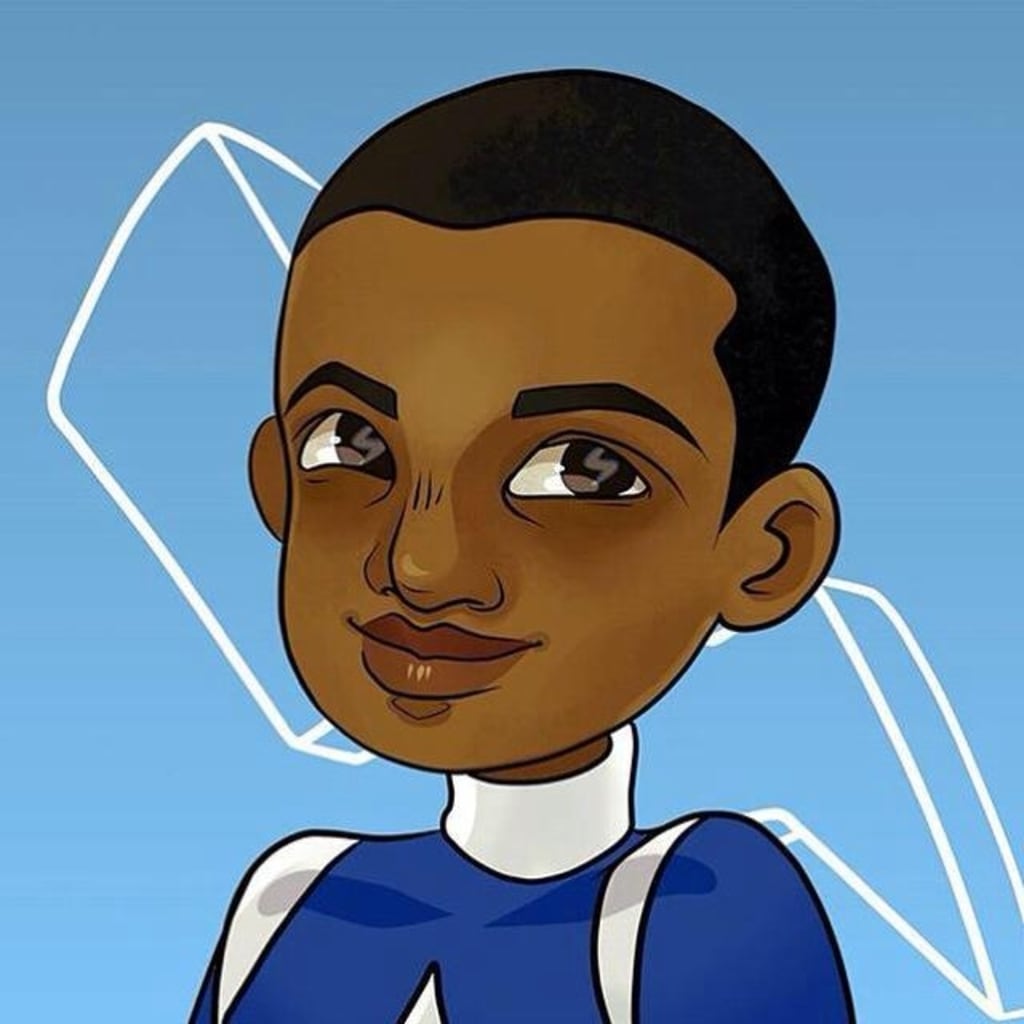 I know it's been a while since I've written an article. Been busy with work and other things. Excited for the Christmas break to take a few days off to have time for myself. There's less than two weeks until we say goodbye to 2018, but before we do, I'm here to feature some of the cosplayers I have interviewed this year who have been making a difference in the cosplay community. I've interviewed over a dozen of them, but I chose a few who I believe go above and beyond of what they do.
Mash Up Cosplay UK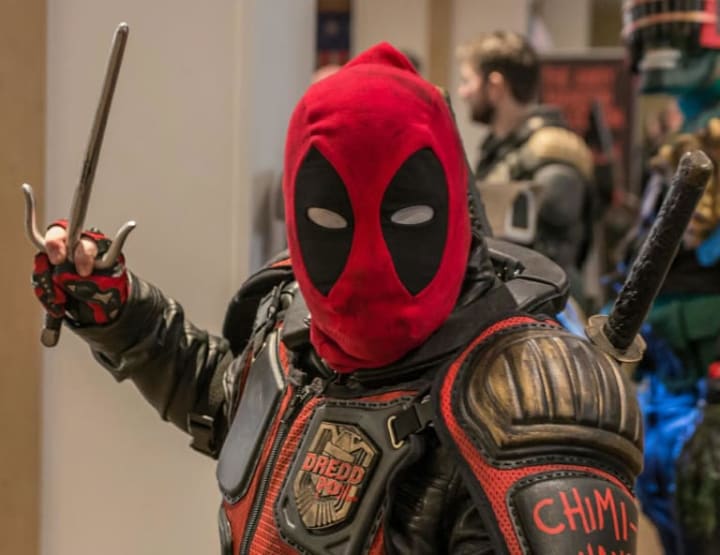 Nearly a year and a half ago, I ran into Dave's social media pages and quickly became fascinated with his numerous cosplay mashups. Not only that, but his creativity. One of my favorite cosplays from him has to be Captain Mario (a Captain America/Super Mario mashup). I'm on his social media pages on a regular basis, commenting on his fine work. If you're interested in checking out his many cosplay mashups, you can follow him on Instagram @mashupcosplay and on Facebook: Mash Up Cosplay UK.
Josh Wentworth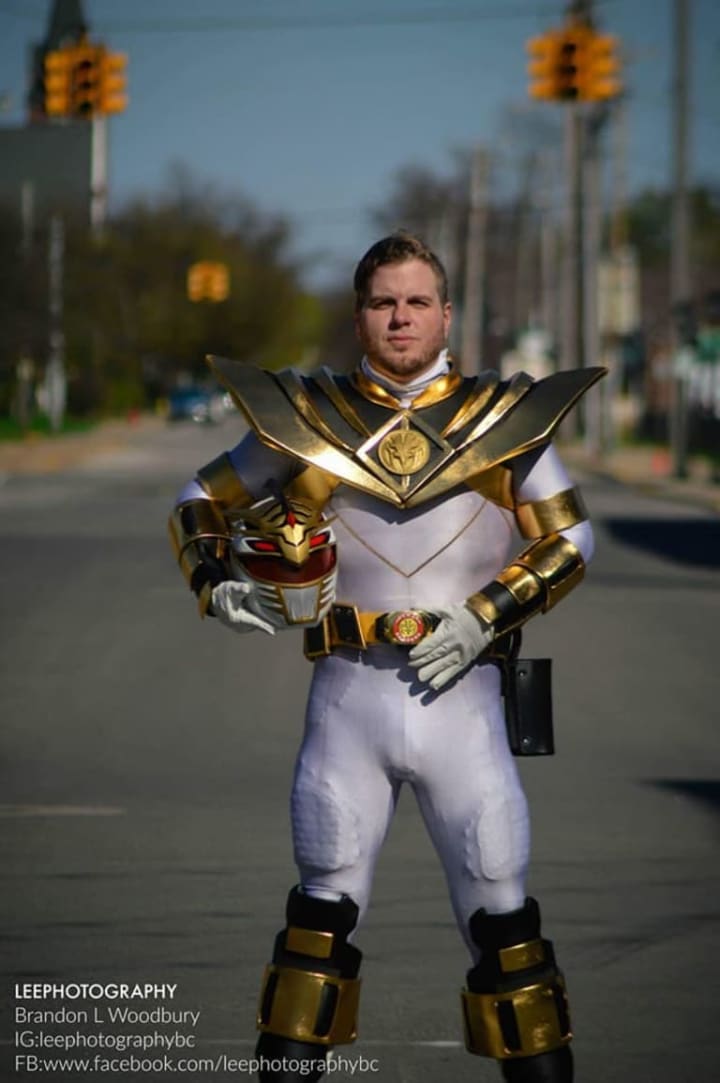 Josh is part of the cosplay group Muscle Geek Physique LLC. They travel to different places, including conventions, to promote physical fitness and encourage everyone to make healthier lifestyle choices. Plus, they promote equality of all people. They are an amazing group and might be in your area soon. To check out Josh and his cosplay group's adventures, follow his page on Instagram @wentzillah and on Facebook: The Wentzillah Reboot. Finally, check out Muscle Geek Physique LLC on Facebook and Instagram @musclegeekphysique.
The Purple Rainger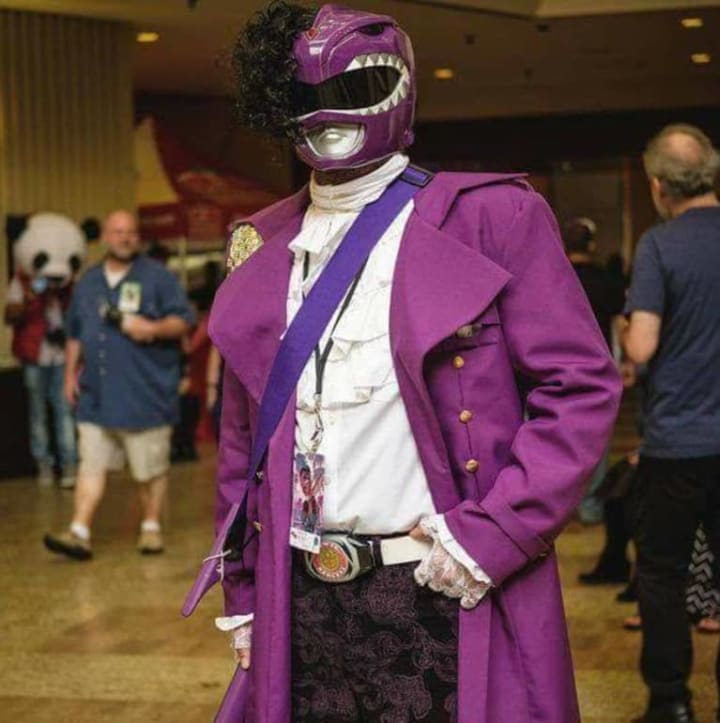 Billy Light, also known as the Purple Rainger, is a cosplayer that I've been fascinated with this year. At first, I had no idea that it was him, until someone on Facebook identified him for me. When I interviewed Billy three months ago and asked him how he got the inspiration for his cosplay, he stated that he started it the following September after singer Prince passed away. I also asked him if he had any advice for first-time cosplayers and his answer to that is to have fun. To check out his cosplay, you can follow his page on Facebook: Purple Rainger, and on Instagram @thepurplerainger.
Eric Lenhardt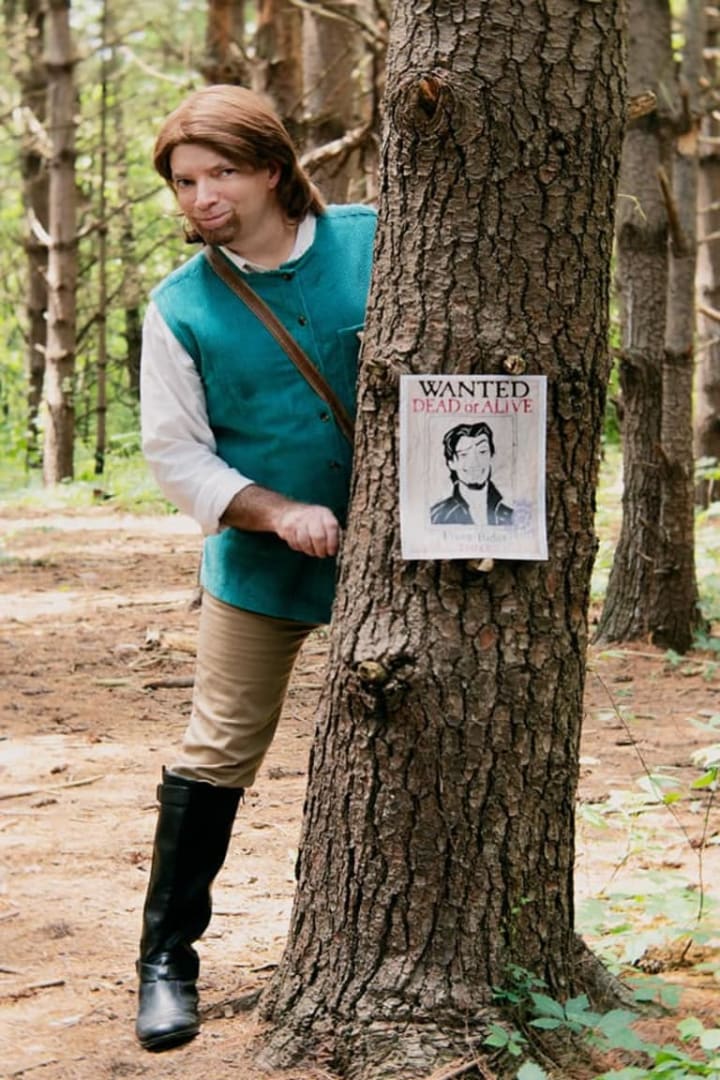 Eric is another fantastic cosplayer that I've been excited about ever since I've been following him on social media. He impresses me so much because one, he's in his 40s, and two, he's always coming up with amazing cosplay ideas. Whether it's gender-bent or a mashup, Eric has been a cosplayer for five years and has a great time doing what he loves at his age. When asked if he had any advice for anyone in their 30s, 40s, and so on who are interested in cosplay, Eric said to go for it. There's no time like the present. Eric has proved to everyone that you're never too old or too late to cosplay. To check out his many cosplays, head over to his Instagram page @erics_cosplay_closet.
Arkansas Iron Man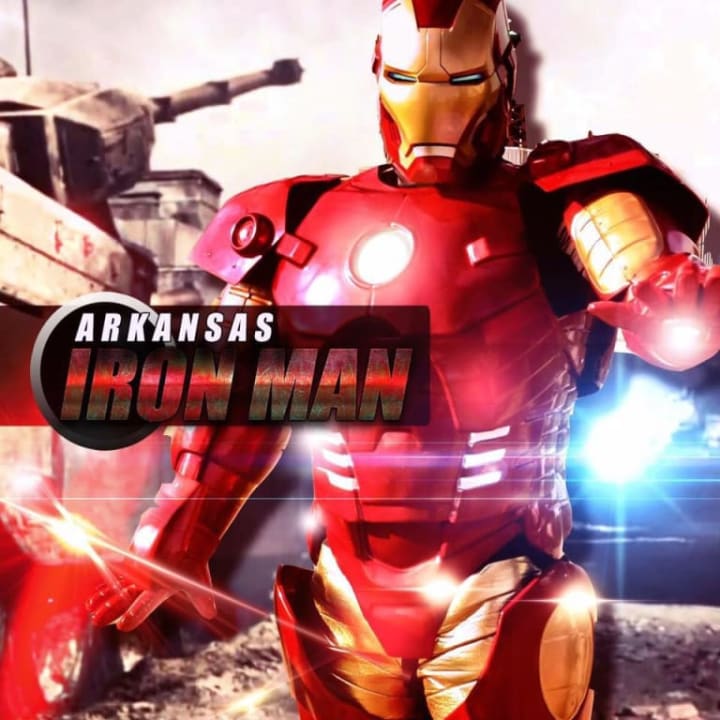 Lennon Parker has been a cosplayer for 10 years and has a huge heart of reaching out to his community, especially kids. He's also a great friend of mine and I appreciate the appearances and other events that he attends. Just a pleasant and outstanding person that I'm glad to have known. I ran into him in November of 2017 at the Cosplay Con in North Little Rock, Arkansas. I wanted to ask him for a photo, but was too nervous to do so. I hope he and I will finally meet at a con, possibly GlitchCon 2019. Be sure to check out his social media pages for more cosplay goodness from Arkansas Iron Man.
Facebook: Arkansas Iron Man
Instagram: @arkironman
Matt Warnock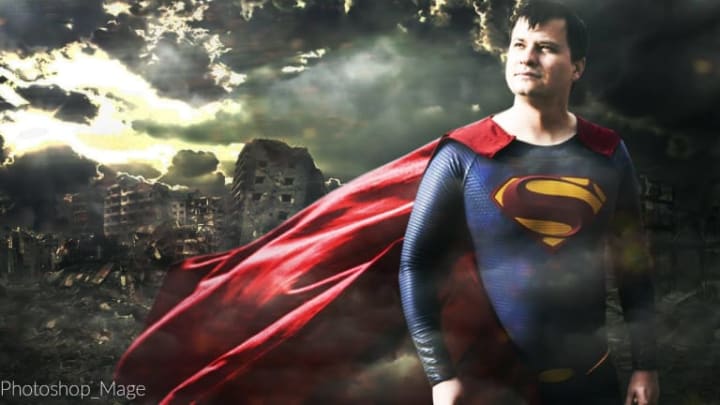 I've been great friends with Matt for two years, and his wife Stacey. I first met them at GlitchCon 2016—thanks to a pic that I was tagged in. They also do volunteer work and fundraisers, as they are a cos family and have a young son. I asked Matt back in July if he had any advice for anyone who wants to cosplay. His response was having fun and making the most of it. To check out his cosplay adventures and cosplays, make sure you check him out on Instagram @webofwarnock.
SLC Green Arrow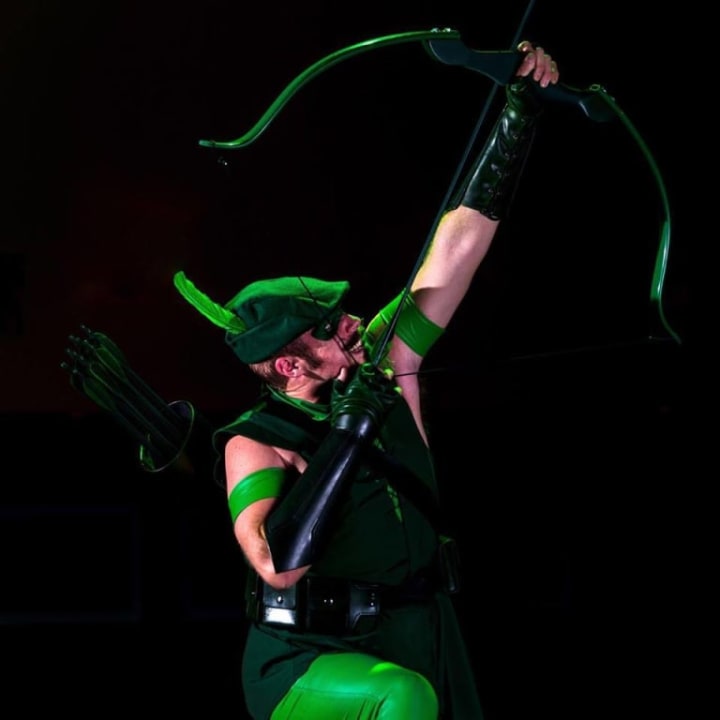 SLC Green Arrow is part of a fantastic cosplay group called the Real League of Justice. They are an amazing group and do great work by making con appearances and also spreading positive vibes throughout the cosplay community. Also, he represents the character of the Green Arrow in the most outstanding way. I've had the pleasure of interviewing SLC Green Arrow back in July and he stated that doing cosplay has kept him active in his weight loss journey. To check out more of his cosplay adventures, like his Facebook page: SLC Green Arrow.
Matches Malone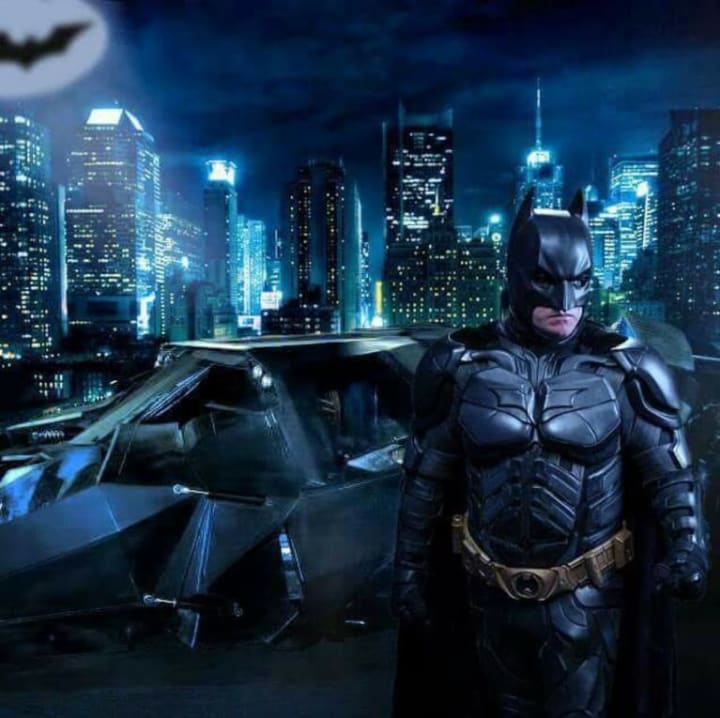 For 25 years, Matches has been cosplaying as Batman and giving back to the community. He's the first person I've encountered online who has been doing cosplay for that long. Whether he's a cosplay guest at a convention or visiting ill children at a hospital, Matches is a prime example of a hero and champion, not only for his community, but also for the cosplay community. His social media posts are always positive and inspire everyone to become better people in society. Back in June, I interviewed him and was curious to know more about him. For example, I'd asked about his cowl and if he wore it everywhere he went, minus his suit. His response was he does, but never takes it off. He doesn't want to ruin the magic for the families and kids who follow him on social media.
I chose Matches as the most inspiring cosplayer of 2018. We all need more people like him who makes a difference in the cosplay community.
That's my list of cosplayers that have inspired me in 2018. I hope that 2019 will be full of joy and prosperity for everyone. Anything is possible in this world if you put your mind and effort into whatever you're attempting to pursue. You are somebody and matter to someone. Don't ever think for one second that you are less than what you are. Everyone has the potential to achieve greatness, especially in the new year. Hope everyone has a Merry Christmas and holiday season.