Television Shows You May Have Never Heard Of, but Need to See
For Those of You Itching for a New Binge-Worthy Show!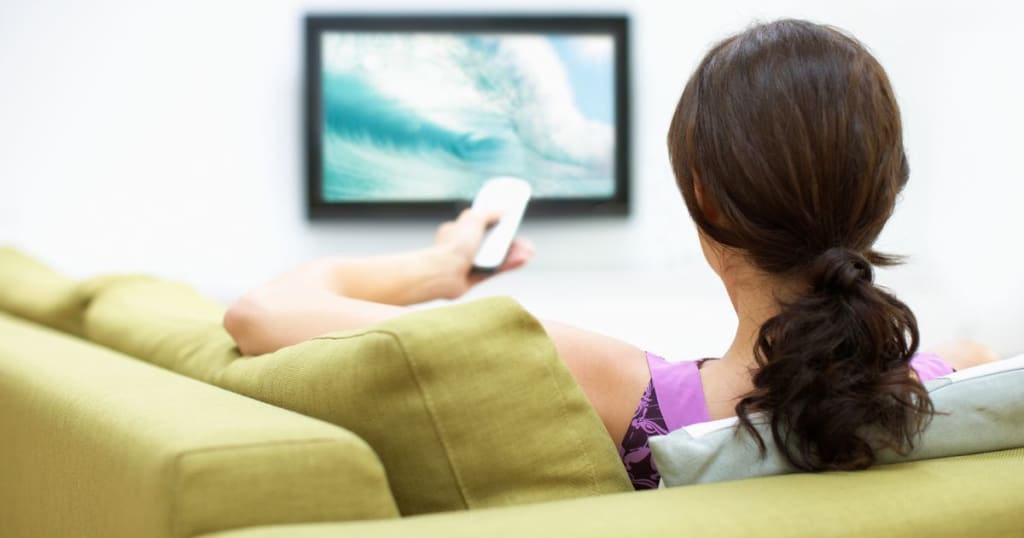 Picture from Mirror
Dear Vocal Readers,
Oh, television. Where would we be without it? It's rare for me to go a day without at least turning my TV on, and I bet a lot of you are in the same boat. We all know those extremely popular and praised shows like Game of Thrones or Breaking Bad. However, there are so many programs out there that it is near impossible to see every good one. I am here today to tell you all some shows that have gone under the radar, but would pleasantly surprise you if you gave them a chance!
'And Then There Were None' (2015)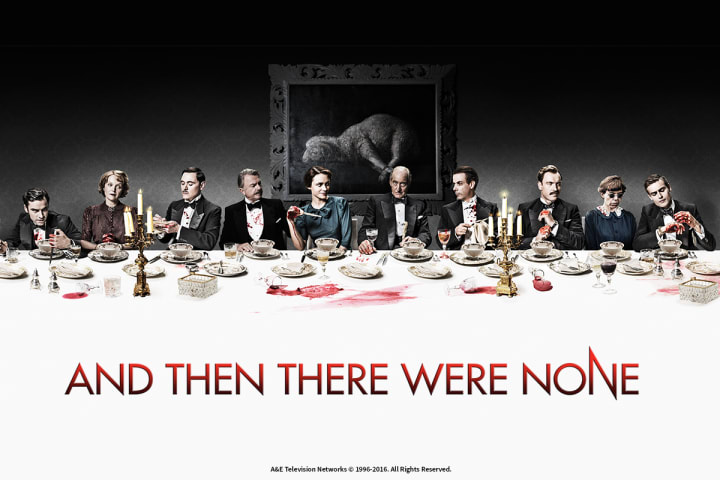 This title may seem familiar to you and that's because this mini-series was based off of Agatha Christie's bestselling novel, And Then There Were None. Christie's novel is one of the most well-known murder mysteries of all time. As the queen of murder mysteries, it is no surprise that one of her top-rated books would be spectacular. While there are some differences between the show and book, there is nothing changed drastically enough to betray the original story.
This three part mini-series from BBC One features an incredible cast and plot line that will keep you engrossed from the start. Each part consists of one episode, and each has a runtime of 56-57 minutes.
The show features ten strangers who are invited to an island, each for a different reason. Once they all arrive, things start to become suspicious. Their supposed hosts are nowhere to be found and within the first night someone ends up dead. As the name would suggest, the number of guests slowly dwindles down and tensions run higher as more death ensues. You find yourself on the edge of your seat and constantly making new guesses as to who the killer/s is/are.
The characters are extremely likable and some deaths can break your heart. The cast is full of big actors like Charles Dance and Sam Neill. However, the true breakout star of the series is Aidan Turner as Philip Lombard. His superb acting made me very impressed, and his character is my personal favorite.
I can try to convince you myself that this series is worth your time, but take it from others too! It's rating on IMDb is an 8/10, with a Rotten Tomatoes score of 92 percent. Overall, the show is perfect for mystery, thriller, and action lovers.
'UnREAL' (2015-2018)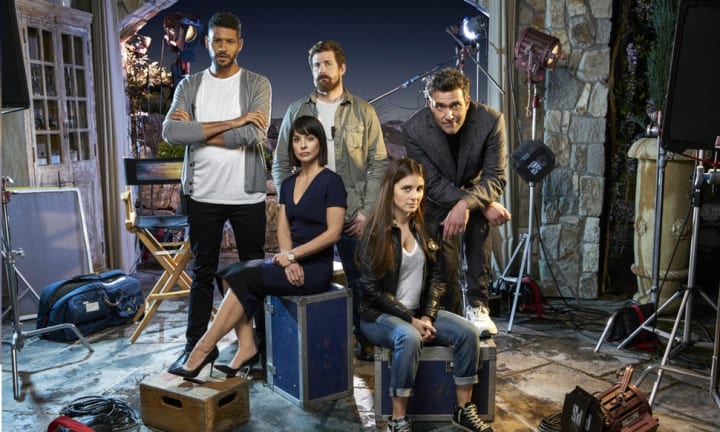 For sure not the best show I have ever seen, but incredibly addicting. The show had four seasons with a total of 38 episodes. The show typically has around 40 minute episodes. The series started off on Lifetime but finished its run on Hulu.
This show is completely fake, but models itself after shows like The Bachelor. They explore the "unrealness" of reality television, and expose the harsh truths. There are moments that can be hard to watch as people are exploited and manipulated, but it makes you wonder if this is happening on reality shows you watch too. You get a deeper glimpse into the lives of producers, and see just how much money means to them.
You go on a moral rollercoaster with this show; supporting the victims of reality TV, and sometimes finding yourself supporting the manipulators. Overall, it is a great show with a phenomenal cast. It gets a 7.9/10 on IMDb and an 84 percent on Rotten Tomatoes. The series has also been nominated for two Emmy's. So if you are a fan of drama, romance, and comedy, this may just be the show for you! And while I am only on the second season, I can only assume it will get better and better.
'Fullmetal Alchemist: Brotherhood' (2009-2010)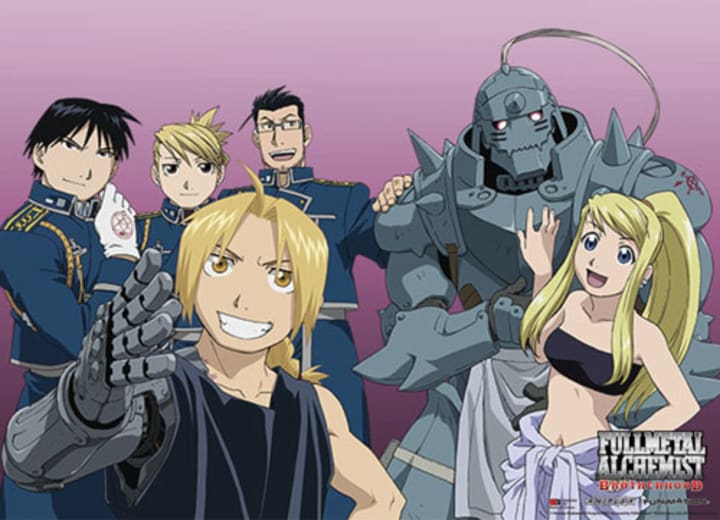 Now for the average anime fan, this is a household name. But for those who have never seen anime or shows only like Pokemon or Dragon Ball Z, it is not as well known. This series is my personal favorite anime and show of all time, and I'll tell you why.
The characters are extremely likable and the show always keeps you guessing with all of its twists and turns. I can't think of a way to summarize it without spoilers so this is the best I got: It's about two brothers who go on a journey to regain something they've lost, and also try to save the country at the same time. The show focuses on real world problems like racism, genocide, war, and religion. The series makes you think and I can't say that for a lot of others shows. It goes from being deep and emotional to funny and lighthearted in minutes and takes you on a crazy adventure.
The series consists of one season with 64 episodes that are around 20 minutes long. There are also four extra episodes that have been created to go along with the series. The show ranks as number 23 on IMDb's Top Rated TV Shows list and is the highest ranked anime on the list. It has a 9/10 on rating on IMDb.
All I can say is that this show takes you on a true journey that is well worth the ride. As a side-note there are two Fullmetal series, with the original being Fullmetal Alchemist. I would not recommend this show just because it was made before all of the manga was released, so it does not stick to its original source material. The Brotherhood series stays true to the manga and was also developed under better technology so the quality is much better.
'The Joel McHale Show With Joel McHale' (2018-present)

Ever just want to see some of the stupidest moments television has to offer? Well this is just the show for you! The show is very similarly modeled after Joel McHale's previous program, The Soup. Not long after The Soup was canceled, Netflix gave him the chance to continue on Netflix with a new name and new features.
This show takes a look at some of the most cringe-worthy moments on TV and then proceeds to, well, make fun of them. It not only gives you a chance to see the craziness that can be produced around the world, it lets you laugh about it too. With sketches and plenty of guest stars, the show is sure to keep your interest.
The series currently has 19 episodes that are around 30 minutes long. It gets a 7.3/10 on IMDb and an 83 percent on Rotten Tomatoes. The show is great for those times where you find yourself with nothing to do and in need of a laugh. Now go watch it and laugh!
'American Vandal' (2017-present)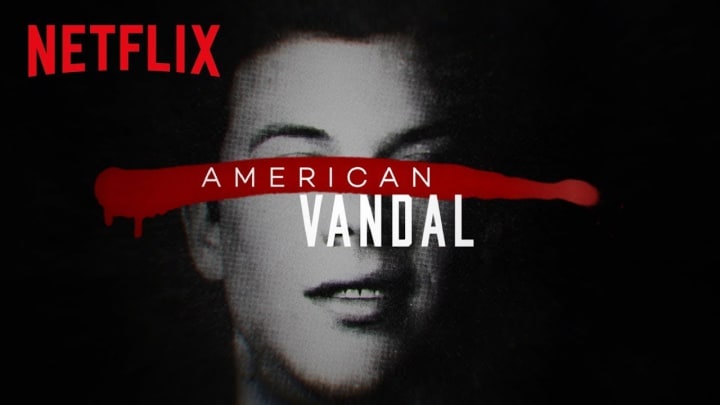 Here we have another show that is sure to give you a good laugh. The series is fictional, but presents itself as a documentary. Full of immature humor and great acting, this show has it all.
There have been two seasons so far with 16 episodes that are between 30 to 40 minutes long. Each season focuses on a different crime that has been committed at a different high school. Two students decide to dive into each case and try to find out exactly what happened. They are trying to gain all the facts, and also figure out if the person who has been accused and punished for the crime even committed it. So this show is a fake documentary with a focus on crime, but it is also has a mystery that unfolds before your eyes.
The series has been nominated for an Emmy for outstanding writing for a limited series, movie or dramatic special. It has a rating of 8.2/10 on IMDb and a score of 97 percent on Rotten Tomatoes. The series has also brought actor Jimmy Tatro into the limelight which he is well-deserving of because of his superb performance.
So if you want to find out who drew all those penises on the cars at school or who was responsible for the Brownout that left students and staff uncontrollably pooping themselves, go watch American Vandal now.
Well there you have it! Five new television shows for you to check out and enjoy. I hope you all enjoy these shows as much as I do!
Sincerely from my media-soaked mind,
Kacie
tv
About the author
Just an aspiring writer trying to gain experience :)
Follow my adorable kitties on Instagram and Tiktok @joethehoe.finnforthewin <3
Follow me on Twitch: electric_ave :)
Reader insights
Be the first to share your insights about this piece.
Add your insights