Ted Cassidy: The man who gave life to Lurch
The butler who struck a chord with the Addamses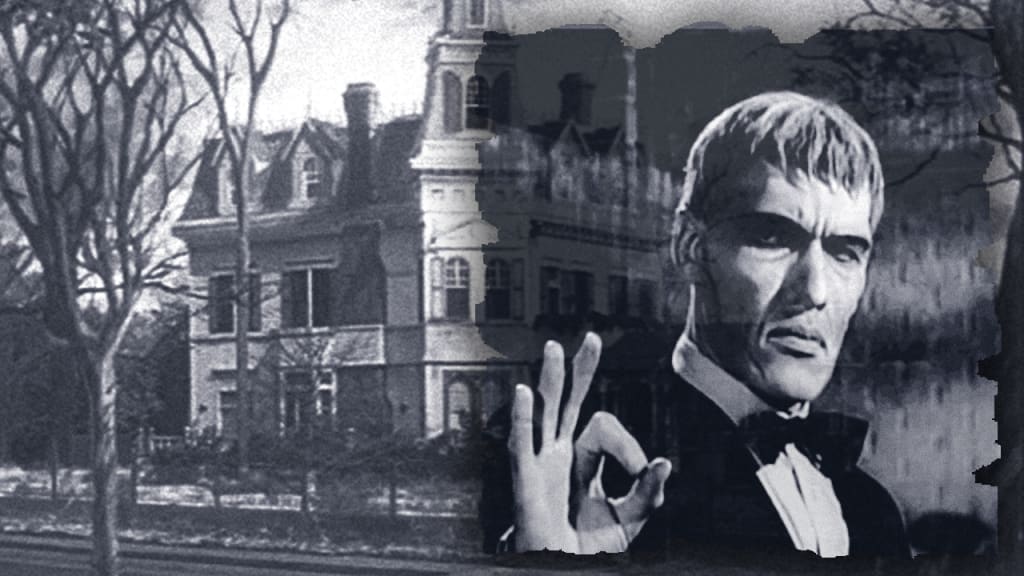 At 6ft 9in tall there had to be a role for Ted Cassidy somewhere in Hollywood and he found it as one of the least talkative characters of the 1960s... a creepy butler by the name of Lurch, who tended to the needs of television's zaniest family, the Addamses.
Born in Pittsburgh, Pennsylvania, 87 years ago today, on 31 July 1932, the Addamses' loyal man servant, summoned by a hangman's-noose bell pull, Cassidy delivered the immortal lines: "You rang?" But other than that his vocabulary was decidedly limited... consisting of mainly moans and grunts, although he did have an unusual gift for the harpsichord.
Based on the characters in Charles Addams' New Yorker cartoons from the late 1930s, The Addams Family was a 30-minute series created by David Levy and Donald Saltzman that aired for two seasons on ABC from 18 September 1964 to 8 April 1966... a total of 64 episodes.
Cassidy's subtle humour, imposing stature and deep voice made him an instant hit on the show, but despite being an accomplished organist his harpsichord in the series was actually a dead keyboard that Cassidy pretended to play, with the actual music dubbed by theme composer Vic Mizzy.
When Cassidy wasn't on screen he also played Thing, the disembodied hand who assisted the Addams' household, although a crew member would fill in during Lurch's on-camera scenes.
Much of the charm of the series came from the Addamses' culture clash with the rest of the world... while they treated visitors with great warmth and courtesy, they were usually unaware some often had nefarious intentions.
The Addamses were puzzled by the horrified reactions from visitors to their own good-natured behavior and viewed others' tastes with tolerant suspicion. Invariably as a result of a visit to the Addamses, guests would end up institutionalised, changing professions, moving out of the country or suffering some other negative life-changing event.
In 1965 Cassidy released a seven-inch vinyl on Capitol Records called The Lurch and introduced the trademark dance that went with it on the music variety show Shivaree, followed by a Halloween episode of Shindig! which also featured Boris Karloff performing The Monster Mash.
While filming The Addams Family, Cassidy also found extensive work with Hanna-Barbera Studios, providing dozens of cartoon character voices including Meteor Man from The Galaxy Trio and Metallus, a Space Ghost villain.
Cassidy also appeared in a variety of other television shows, having a regular role on NBC's The New Adventures of Huckleberry Finn (1968) as Injun Joe, the nemesis of Tom Sawyer and Huck. He worked with Gene Roddenberry on the original Star Trek (1966)... as the voice of the menacing puppet of Balok in The Corbomite Maneuver, the voice of The Gorn in Arena, and the android Ruk in What Are Little Girls Made Of?
Cassidy also played Isiah in Roddenberry's post-apocalyptic drama pilots, Genesis II (1973) and Planet Earth (1974). Other appearances include The Man from UNCLE (1964), Lost in Space (1965), Daniel Boone (1964) and as Bigfoot in The Six Million Dollar Man (1974). He also narrated the opening for the TV series The Incredible Hulk (1978), including a number of growls and roars during the first two seasons.
In his youth Cassidy was academically gifted, beginning high school at the age of 11, and he was also on the basketball and football teams. Despite this, he was a frequent target of bullying by his much-older classmates, having already reached a height of 6'1".
After graduation from Stetson University in 1955 with a degree in speech and drama, Cassidy married Margaret Helen in 1956 and they moved to Dallas, Texas. His acting career started when he worked as a midday disc jockey on WFAA-AM, and also occasionally appeared on WFAA-TV Channel 8, playing Creech, an outer space creature on the Dialing for Dollars segments of Ed Hogan's afternoon slots.
An accomplished musician, he moonlighted at Luby's Cafe at the Lochwood shopping centre in Dallas, playing the organ to entertain patrons. In 1957, his wife gave birth to their son, Sean, and, in 1960, their daughter, Cameron.
Cassidy began his film career in 1960 when he provided the voice of the Martian in The Angry Red Planet but it was as Lurch that he landed his defining role.
His movie work included Mackenna's Gold (1969) and The Last Remake of Beau Geste (1977) among others, but his most memorable role was as Harvey Logan in Butch Cassidy and the Sundance Kid (1969). He also co-wrote the screenplay for The Harrad Experiment (1973), in which he made a brief appearance.
Cassidy passed away on 16 January 1979 in Los Angeles, California, at the age of 46 following heart surgery to remove a non-malignant tumour.
celebrities
About the author
Something doesn't add up about the Covid-19 pandemic... are there reasons to be fearful for our futures?
JOIN THE DOTS: http://not.wildaboutit.com
Reader insights
Be the first to share your insights about this piece.
Add your insights