Talking Star: 'The Star Report': Is T.I. in Love with Iggy Azalea?
N.O.R.E. Says Jesus Is King is Garbage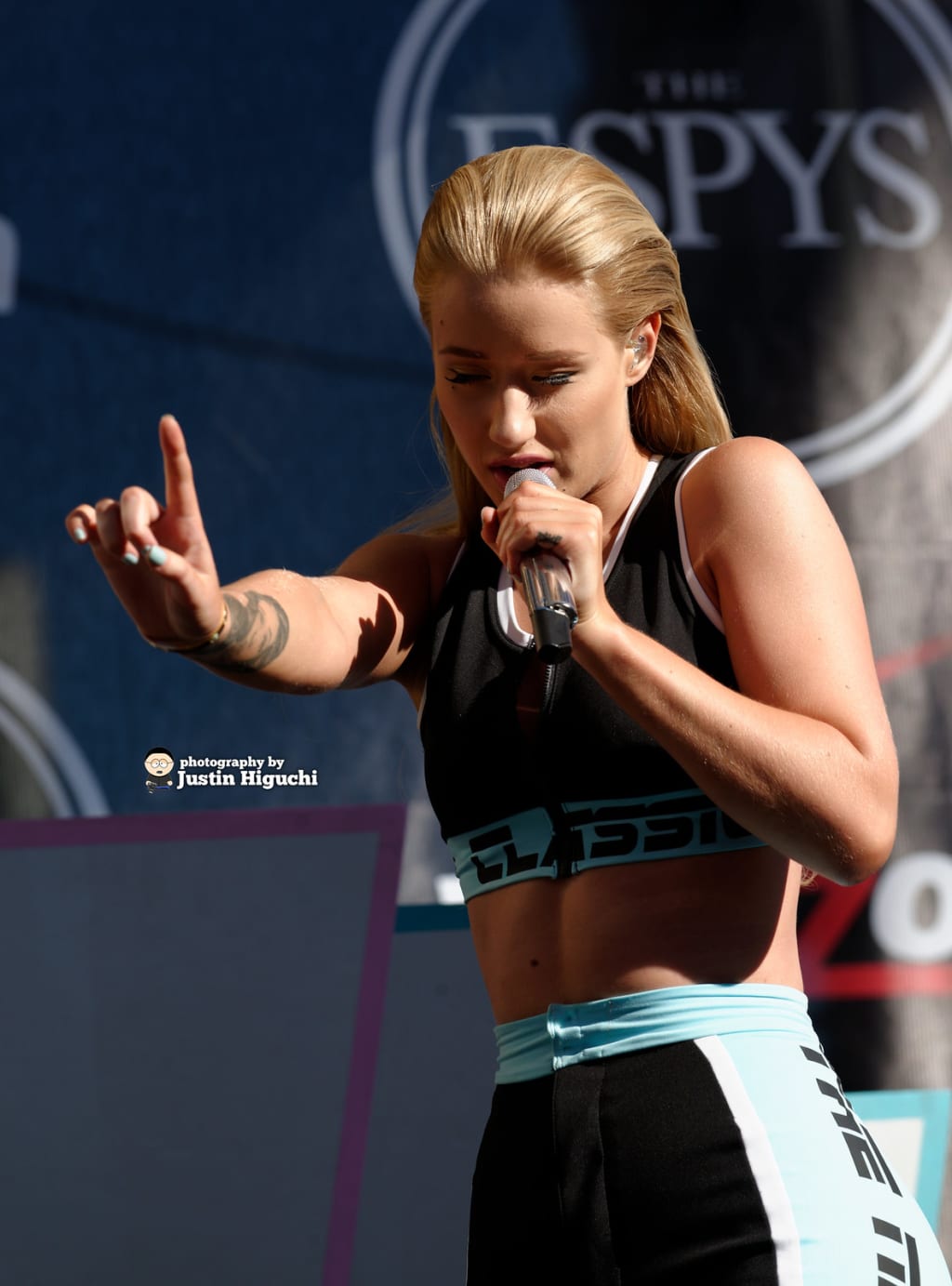 The Star Wars saga crops up in relation to N.O.R.E. and Joe Budden in relation to their hatred. But the direct idea is about T.I. and Iggy Azalea. Star doesn't like the fact that Clifford Harris tried to make her out to be a culture vulture. N.O.R.E. has stated that Jesus Is King is "trash." The phone lines open up with caller Black. He agrees that the album is trash. Star says that "if anyone is qualified" to say that the album is trash, it's N.O.R.E. Mr. Torain reminds Black that "streets have no love." Boss Chick Ronnie chimes in saying that Iggy Azalea is a "big girl" and can handle herself. She senses that Clifford Harris isn't bitter in any way. Star puts on the paper that Harris will run for public office.
Star asserts that Harris should call up Iggy and hash out whatever static between the two hip hop stars exists. Subconsciously, Star states, Harris seems to be in love with Iggy. He questions his pimp hand. Ronnie says that Harris is desperate for online clicks. Caller Lou Caney says that Clifford Harris is hating. He says this because he knows someone who has been allegedly intimate with Harris. Star straightens out Lou so that he doesn't expose anyone on the show without proper evidence. Ronnie agrees with Lou Caney on this front. A Super Chatter compares Kanye to Quincy Jones and says that N.O.R.E. is "mediocre." Star talks about his previous radio days. He says that the interviews stood as secondary to the content that he provided. He admits that there had been tension with and almost fought comedian Eddie Griffin. Area code 202 caller supports Kanye and that it's "cool" to hate on Kanye now.
Caller speaks on the fact that he is a man of God. He says that it's "easier to sit on the sideline and throw rocks." Ronnie disagrees with the man on the line saying that we "must get into his head." The caller takes up a good amount of time. Mr. Torain acknowledges the man's thoughtfulness. He says that T.I. sounds smart to dumb people. The caller finally exits the digital arena. Harris is said in a Cash App that Harris has "the feels" for Iggy. Star is on the prowl for cake soap to clear up a spot on his face. He asks Ronnie who suggests that he use aloe vera to solve the skin issue. A new caller says that JiK is "cool." He says that gospel never affected his life. TheThunderSound delivers a Super Chat that suggests that Mr. Torain watch the documentary The Family. Ronnie complains that N.O.R.E.'s teeth protrude too much and that he gets to slurring his words and sounding crazy.
Moe Facts jumps into the conversation with N.O.R.E. The length of the songs cater to those with a short attention span, not a lot of content is found in the album. Moe Facts states that his "walk" is not selfless enough to be fully godly or to produce an album based on gospel. Ronnie calls Kanye's latest project an unfinished work. Moe contends that there is enough to leave the listener wanting more. Both Ronnie and Moe agree that more choir usage would have pushed the album into classic territory.
Moe talks about Harris with a base of knowledge. Star interjects with a suggestion that Harris couldn't leave his wife for Iggy (allegedly). Caller says that Kanye's most recent album is not trash. Moe says that "Kanye is making alliances" in preparation for a run at the presidency of the United States. Ronnie says that T.I. cut ties with Iggy. Moe signs off in quick fashion.
Bushkid wants his Super Chat read. He says that "N.O.R.E. is mad because Kanye is down with President Trump." Rick Vader says that Ronnie says that Bruno Mars is more popular than the late great Prince. Mr. Torain says that James Brown and George Clinton had to give proper respect to their fellow junior performer, Prince Rogers Nelson. Caller states that Kanye is a "savant." While he respects N.O.R.E., he can "appreciate Kanye's journey." Star thanks the caller as he signs off from the show.
Caller from the 704 area code says he couldn't get past the first two songs. He feels that Kanye should just produce new artists on the horizon. Star calls the man a hater. He then says that every Rush album is of some substance. Area code 636 caller Dave checks into the show. Dave gives the entire JiK album a 4/10. He thinks that Jim Jones album was fire. He then switches to the topic of Clifford Harris and Iggy Azalea. Dave finds Clifford Harris to be suspect. Dave is in search of battle rapper Hitman Holla to host a battle.
Frank disrespects Bruno Mars and says that Prince produced Vanity and Morris Day. Alleged Mr. Torain son Vaddy wants to say that his alleged father can become mystified again. Mr. Torain relates stories of Little Richard and Al Green "finding God." He then launches into a discussion of Dolemite and how the Eddie Murphy movie was "trash."
Beach Boss' saxophone playing becomes part of the conversation before Mr. Torain allows another caller to come on the show. Jason checks into the show with his usual gripes. Mr. Torain straightens him out when he uses foul language. Star must always protect his show against being taken down by algorithms. He bangs on Jason due to his terrible mind. Ronnie admits that she never saw The Matrix (1999) or Boyz in the Hood (1991).
Mr. Torain wonders if NBA star Derrick Rose is playing better than in previous seasons. The story reverts back to Kanye. Mr. Torain wants to know if N.O.R.E. took a shot at Big Boy. N.O.R.E. said to Nick Cannon that "Big Boy isn't black anymore." Ronnie signs off from the show. The Original Objective Hater appreciates Kanye West's new album. He can go back and talk about various gospel acts but decides to forgo such actions.