Tagline Podcast: A Show About The Most Creative Ad Campaigns
Motel 6, Ted Lasso, Skittles, Tide, etc.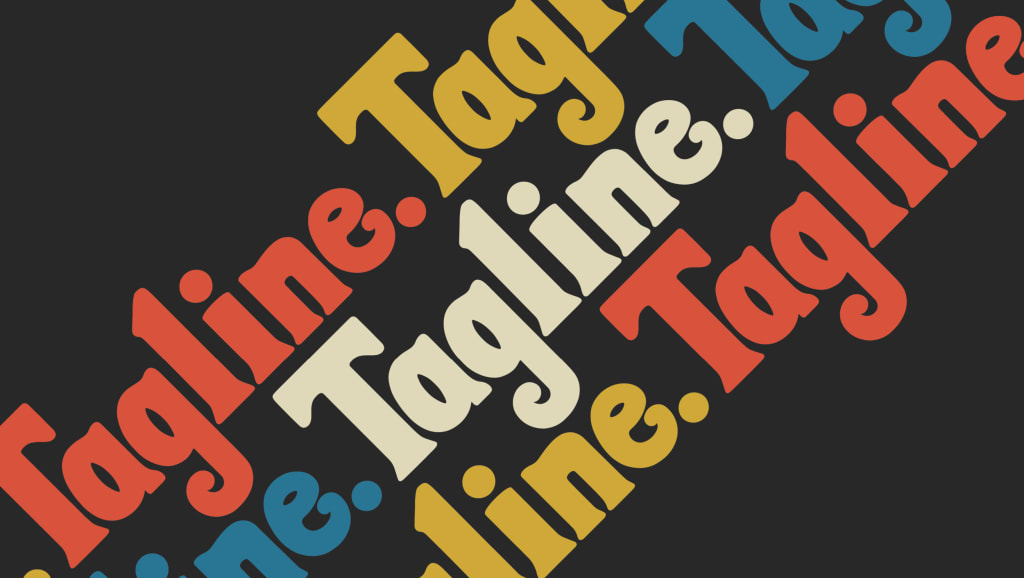 Advertisements are everywhere. The football halftime show has an ad sponsor like an insurance company or a sub fast food franchise. Above the urinal in the men's room has an ad for a sports betting company. Watching a ten-second clip on YouTube often means watching a fifteen-second ad first. Even movies and V shows have carefully placed product placements, like an Apple Mac computer used by the true-crime podcaster.
Consumers pay extra money for streaming or podcast subscriptions to avoid advertisements. Let's face it. We are exhausted by ads.
Now here's the truly weird part. It's Super Bowl time and people buzz around talking about what? Super Bowl ads! What was the best ever? Joe Greene with the little kid and the jersey? The Budweiser Clydesdale ads? There's even an annual TV show about Super Bowl commercials.
So consumers have a true love/hate relationship with advertisements. We find them endlessly annoying and not relevant to our buying needs, but we enjoy the hell out of a creative ad campaign.
And, those ads that do catch our attention, affect our purchasing habits, even though we refuse to admit it.
So it's natural that a podcast about the best ads would cause many listeners to shrug their shoulders in a body movement that announces, "who cares."
But the Tagline podcast has discovered that sweet spot between love and hate, as the show is all about the making of great ads.
Tagline is a production of Muse by Clio, the content division of the Clio Awards. Founded in 1959 to honor excellence in advertising, the Clio Awards "celebrates bold work that propels the advertising industry forward, inspires a competitive marketplace of ideas and fosters meaningful connections within the creative community."
Annually, the Clio Awards brings together leading creative talent for an exclusive and collaborative judging experience to select the entries that will win the coveted Grand, Gold, Silver and Bronze Clio statues.
If you're interested, here are the 2022 Clio Award winners.
So 2019 was the 60th anniversary of the Clio Awards, and somebody must have said aloud, "Hey, how about if we develop a podcast about great ads. Its mission will be the same as the Clio Awards. Recognize great ads."
By February 2021, the Tagline podcast launched its first season and first episode. After a trailer in February, the podcast's first episode was about the Dos Equis beer "Most Interesting Man in the World" campaign, which created a lot of buzz, sold a lot of beer and then collapsed due to the actions of its spokesman.
Perhaps, Tagline's most intriguing episode from my perspective was the May 24, 2021, show titled, "We'll leave the light on for you."
The Motel 6 ad campaign was everything an ad campaign shouldn't be. It wasn't splashy or exciting. It didn't have expensive development costs. You could even call it bland.
But what it did have was a direct pipeline to the consumers who use a budg
In 1986, Tom Bodett was building houses in Homer, Alaska, and contributing to NPR's All Things Considered. A creative director at the Richards Group ad agency heard him on NPR and hired him to record a commercial for Motel 6. Bodett ad-libbed the famous line "We'll leave the light on for you" and was the chain's spokesperson for nearly 30 years.
The director David Fowler hired him because Bodett "sound[ed] like the kind of person who stays there."[ Fowler said he thought, "Gosh, if I only had an account for a national budget motel brand with a sense of humor and humility, I could make a heck of an advertising campaign with this guy."
In 2005, Motel 6 began using Bodett for their wake-up calls. The chain hoped to bring a more personal touch to people's day by using their spokesperson's voice.Bodett was also featured on the first Motel 6 podcast, released for the holidays.
In November 2015, a new marketing campaign featuring Bodett's voice premiered, highlighted by TV and radio commercials touting the investment in and renovation of Motel 6 properties nationwide.
Listen To a Motel 6 TV commercial here.
After a successful first season — Tagline was named Adweek's Marketing Podcast of the Year in 2021 — season two began in February 2022 and just wrapped up in January 2023.
A notable episode among many in season two was the November 14, 2022, show about the origin of Ted Lasso, an immensely popular TV show on Apple TV +, its streaming service.
The show's notes explain it this way: "Ted Lasso is one of the most beloved shows on TV. But not many people realize the character originated in an ad campaign, a decade ago, for NBC Sports and its Premier League coverage. This week, we look back at Ted's fascinating origin story: how Jason Sudeikis, the agency Brooklyn Brothers and the London club Tottenham Hotspur collaborated on two hilarious videos that got NBC's soccer coverage off to a flying start — and set Sudeikis and his team on an unlikely path to Emmy-winning glory."
Since it's Super Bowl time, it's only right that I mention the May 21, 2022, episode called "It's a Tide Ad."
From Tagline's show notes: "How do you hijack all 53 ads in the Super Bowl while buying just 90 seconds of airtime? P&G's Tide and Saatchi & Saatchi managed that remarkable feat in 2018 with It's a Tide Ad, one of the most clever and entertaining campaigns ever to run on the game. This week, we learn the backstory, from the idea, to the craft, to the wild experience on game night, to the results — which included one of advertising's best-ever marriage proposals."
The show does a tremendous amount of research for each of its episodes and nicely mixes interviews, clips of the commercials, narrative storytelling, and the host's own observations to juice up each episode.
Clio Awards editor-in-chief and longtime ad critic Tim Nudd is the host of the podcast and performs at a high level on the podcast. Nudd understands narrative storytelling and structures the episodes so that listeners are never sure what's next in the story. His voice is steady, reassuring, and pleasing.
So even though you may say "I hate ads" after watching back-to-back-to-back commercials on Hulu, the Tagline podcast will fascinate you with its tales of highly successful, creatively superb, and culturally ubiquitous ad campaigns.
If you have time, I recommend you listen to the Motel 6 episode in the first season and the Ted Lasso episode in the second season. In both episodes, you'll discover spokespeople who intuitively knew how to verbalize the product / service they were selling.
Finally, if you read this article at night, I promise that, "We'll leave the light on for you."
About the Creator
I am a South Jersey-based author who is a writer for the Pod-Alization podcast blog on Substack, Ear Worthy on Medium, Podcast Reports on Blogger, Auditorily on Vocal and The Listening Post on Tealfeed.
Reader insights
Be the first to share your insights about this piece.
Add your insights