Supernatural
More Than A Show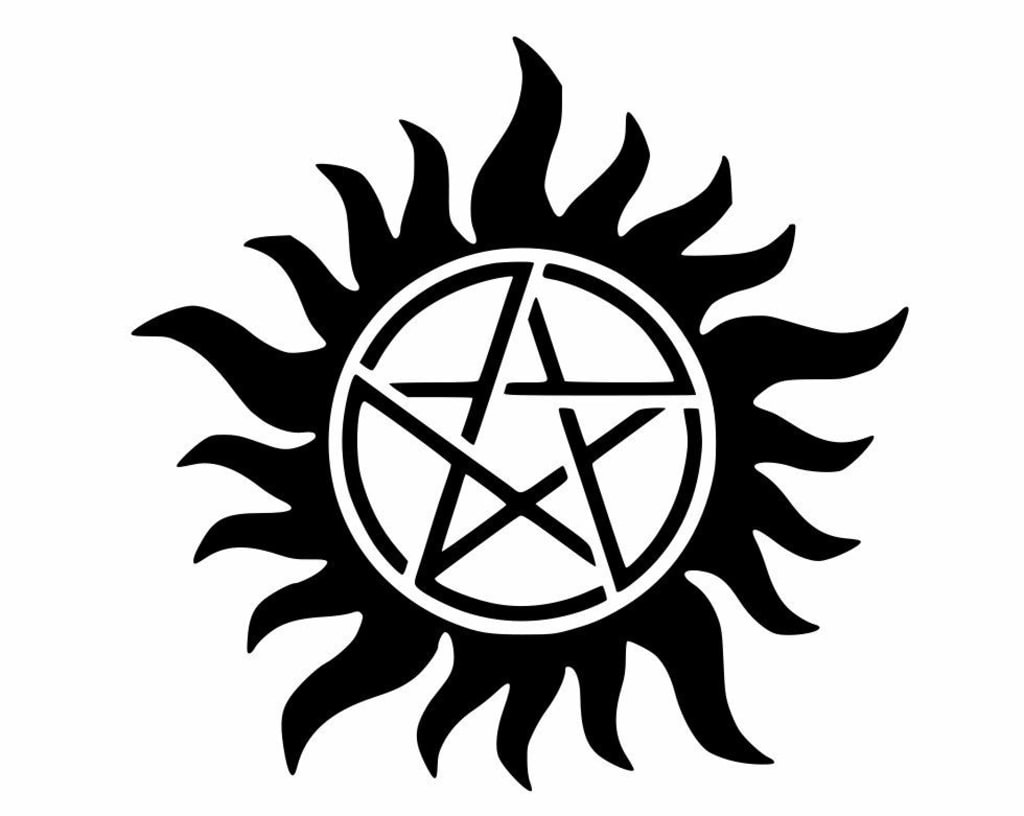 Carry On My Wayward Son
Throughout my life, I'd never imagine that we'd be where we are now; in the middle of a worldwide pandemic. And although there is currently so much uncertainty and negativity in the world, there is one thing that I will always, always be thankful for (even before 2020 but especially now) and will continue to be thankful for it until the day I take my last breath.
Supernatural
The show, the cast, the fandom, the family, the conventions and everything that goes with it.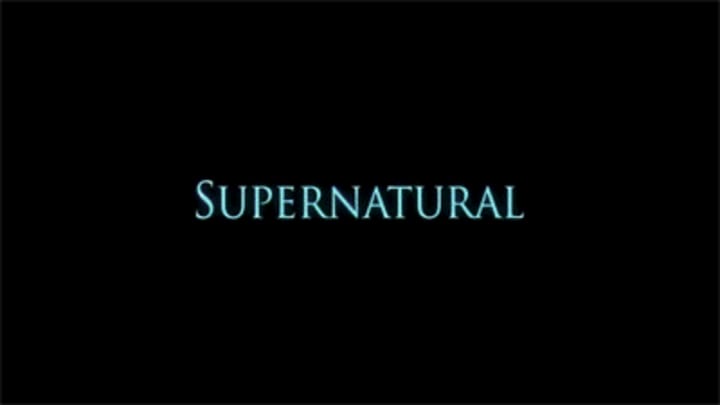 Supernatural is a show about Sam and Dean Winchester, two brothers who follow in their fathers footsteps, driving from town to town in their 1967 Chevrolet Impala while listening to classic rock, staying in motels and eating diner food while hunting supernatural creatures such as vampires, ghosts, and demons.
Saving people, hunting things, the family business.
Through fifteen seasons, we not only see them experience pain, betrayal, death, fear, addiction, regret, and sacrifice, but also life, courage, freedom, loyalty, forgiveness, compassion, faith and most importantly, family.
Anything you could possibly think of, Supernatural has done it. Whether it involves coming back from the dead, a crossover with Scooby-Doo or full on meta episodes, Supernatural was the show that could pull anything off.
This show can get extremely dark and serious, but it's balanced with humor, fun references and unique easter eggs in order to bring out the characters personalities and help keep a lighter tone to the overall feeling of a very emotional journey. A journey where you see touching moments of vulnerability, powerful scenes of immense inner strength and the rare moments of happiness where in that short amount of time everything is simple and perfect, even if it doesn't last.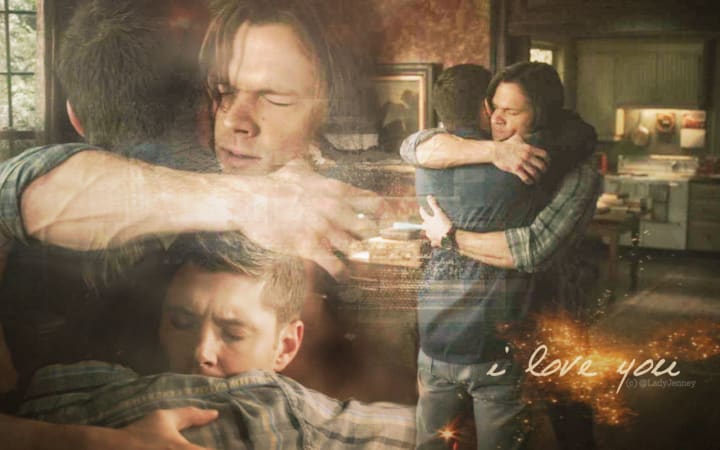 I can say for certain that if Jared Padalecki and Jensen Ackles were never cast as Sam and Dean, the show wouldn't have lasted as long as it did. They have the relationship that I dream of having; a lifelong, never ending friendship with your best friend that involves unlimited support and unconditional love without the physical and emotional fighting. I also believe the show would be different without the supporting actors such as Misha Collins (Castiel), Mark Sheppard (Crowley), Jim Beaver (Bobby Singer), Samantha Smith (Mary Winchester), Jeffrey Dean Morgan (John Winchester), Alexander Calvert (Jack Kline), Rachel Miner (Meg Masters), Rob Benedict (Chuck Shurley), Richard Speight Jr (Gabriel), Mark Pellegrino (Lucifer), Felicia Day (Charlie Bradbury), Kim Rhodes (Jody Mills), and Briana Buckmaster (Donna Hanscum). This cast is so amazing and special and I'm forever grateful that they're apart of the SPNFamily. Many of them even go as far as founding GISH and creating campaigns to give to charities and bring awareness to different struggles and issues. They are the sweetest people I have ever had the privilege of meeting and they're especially fantastic at interacting with fans and making us feel welcomed and important.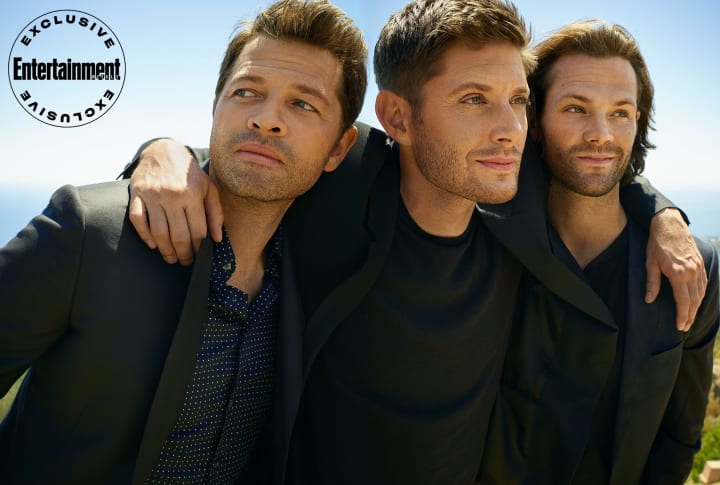 I remember seeing a picture (below) that included photos of Jared, Jensen, and Misha and next to each photo was what they taught us and how they helped many people because it's something personal to them. "Jared taught us that anybody can suffer from any mental illness out there, and that's ok if you do. You just have to remember to Always Keep Fighting. Jensen taught us that it's ok to be shy. You can still conquer anything by opening up to others and putting your heart into your goals. Misha taught us that you shouldn't care what anybody thinks about you. It's ok to be a little strange. Just be happy, be kind, but most importantly, be yourself."
The Supernatural fandom is without a doubt the most powerful, interactive, positive, and kindest fandoms I've ever had the honor of being a part of and it's because of this fandom that the show has lasted as long as it did along with being able to attend conventions. It's one big family, the SPNFamily, and a popular quote from the show that relates to both the cast, crew and fans is the recurring Family Don't End With Blood. As mentioned in the show, "family's there through the good, bad, all of it. They got your back even when it hurts. That's family," and when it comes to the Supernatural fandom, we're all just one big crazy family and we wouldn't have it any other way.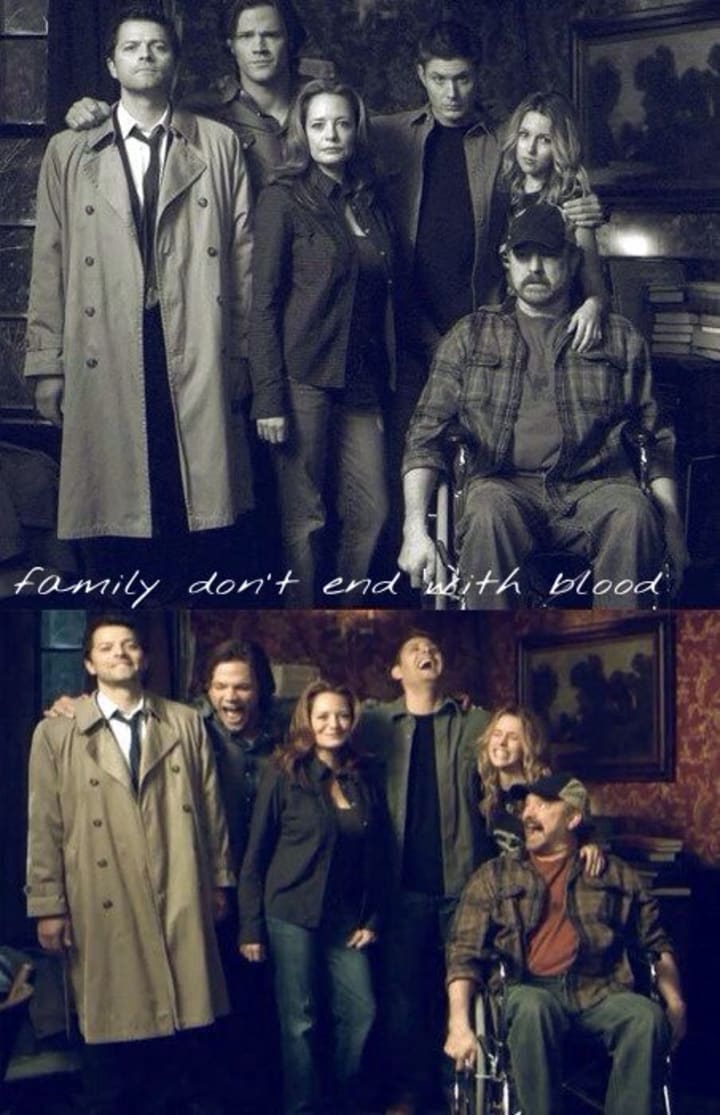 One of the biggest parts of Supernatural is being able to attend a convention where you actually get to meet the cast, get autographs and photos, ask questions, buy merch, sing at karaoke, attend a concert with the amazing house band Louden Swain featuring lead singer/actor Rob Benedict, and meet other fans who share your love and passion for the show. The first time I went to a convention was in 2015. I saw a post on Facebook where someone was selling their ticket to the convention in Vancouver, so I asked my parents but since it was so far and I didn't have a passport they asked if there were any conventions closer, so I ended up going to the one in Minneapolis. Watching a show for so long and then getting the chance to meet them in person is such an indescribable feeling and I'm so lucky that my parents made one of my dreams came true. Since then, I've attended the Minneapolis conventions in 2016, 2017 and Chicago in 2018 and because of this I've gotten a little bit out of my shell, found new friends, made unforgettable memories such as getting the chance to ask Jared and Jensen a question where Jared came to the side of the stage to hold my hand and collected irreplaceable items like signed banners, books and drawings. Being able to go to a place where it's all about Supernatural is like returning home where you can comfortably be yourself.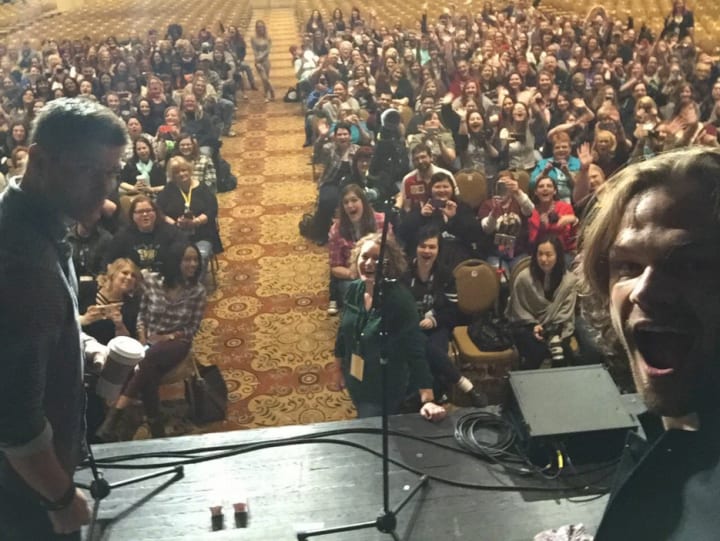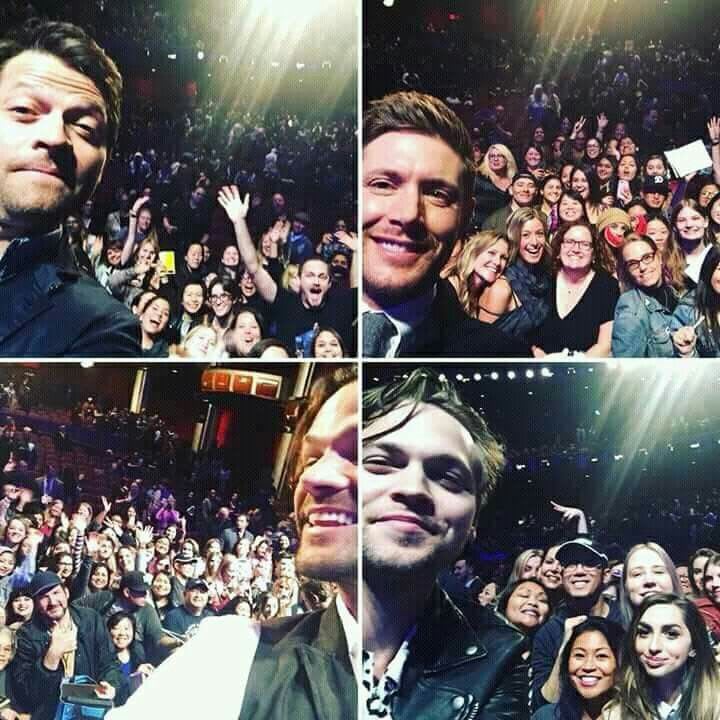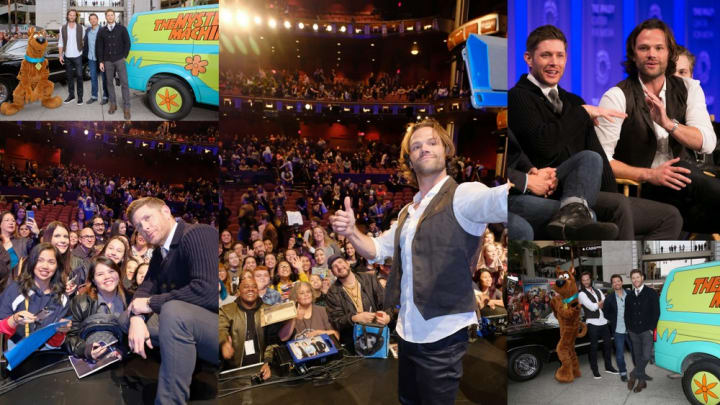 Without Supernatural I can honestly say that I'd have no idea where I would be in life or even who I'd be as a person. I never expected something as simple as a show being one of the most important things in my life that's given me more than I could ever ask for, especially when it comes to themes and specific quotes/scenes from show such as Always Keep Fighting and the importance of family. Thanks to Supernatural, I listen to classic rock, I wear plaid/flannel, I have new friends, I wrote a chapter for a book that was made by another fan called CONventional Wisdom: every con has a story, I've been included in a vlog on YouTube at a convention, I've gotten out of my comfort zone, I have so many cool trinkets and items that I've collected throughout the years, I've made so many memories that I didn't think could happen and some of my dreams have come true.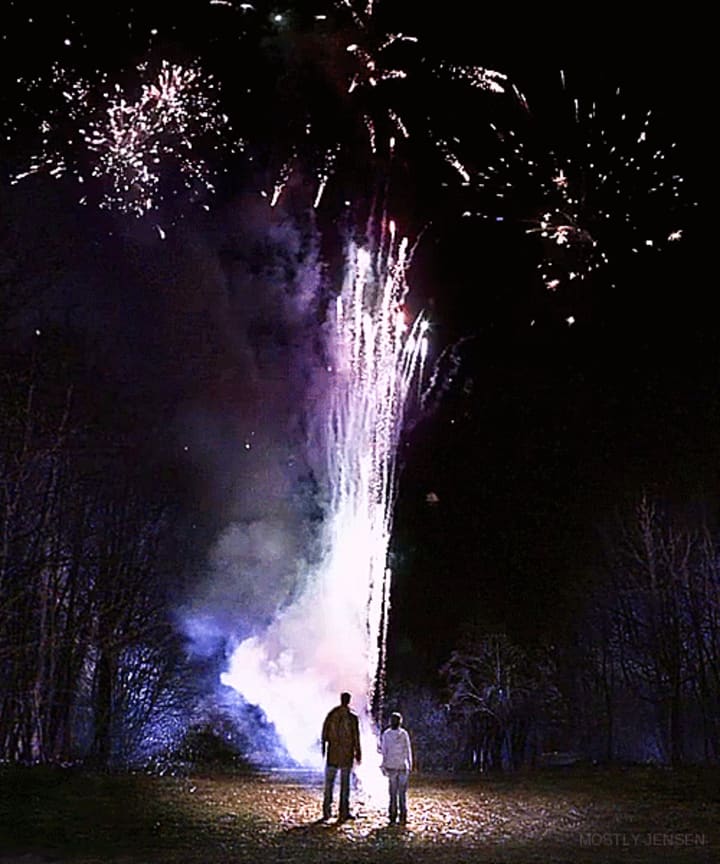 It was very heart wrenching to hear that my favorite show was coming to an end after 15 long seasons. While many people were supporting the show from the very beginning in 2005, I only started watching sometime between 2010 and 2013, so while I joined the fandom a bit later (like many others), scrolling through Netflix one night and deciding to watch the pilot was one of the best decisions I've ever made. The finale was supposed to air back in May, but because of the pandemic and the fact that filming had to be postponed, it was changed to November 19, 2020. Fans also had to wait until October in order to watch the last seven episodes (including the finale) of season 15.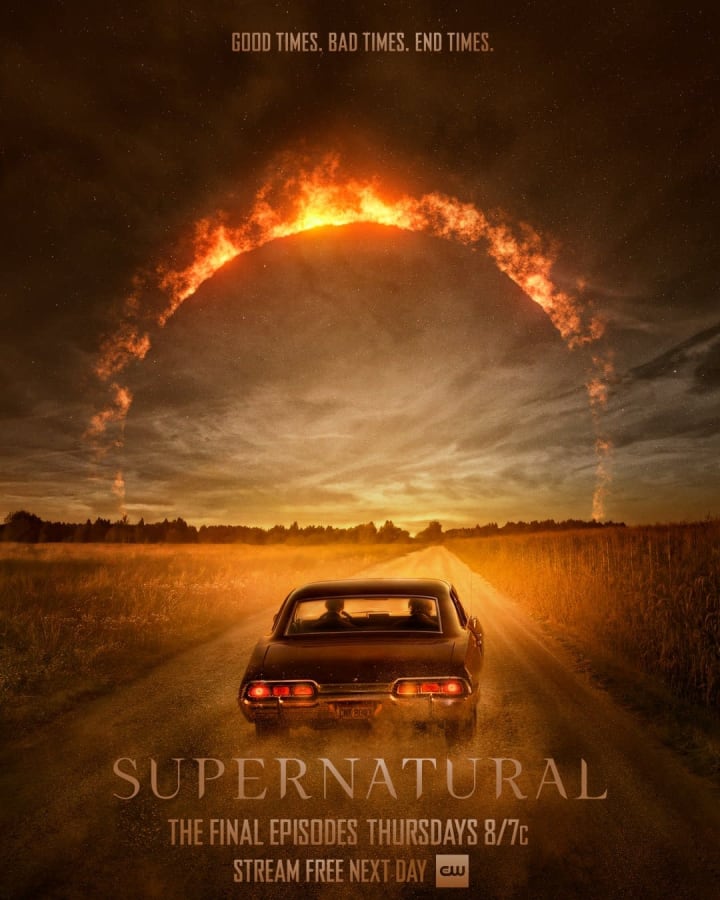 Sadly, good things must come to an end, but just because it ends doesn't mean it will be forgotten. There was a special documentary style episode which aired directly before the season 15 finale that included interviews with some of the cast, the creator Erik Kripke, producer Robert Singer and writer Andrew Dabb in which they reflect on the last 15 years. It was very emotional and interesting to learn where ideas came from, what went down behind the scenes and even what the show means to them after having played these characters for so long. Kim Rhodes, one of the cast members who played Jody Mills in the show, said something that I feel will let everyone whose been involved with Supernatural know that yes, endings are hard, but nothing ever really ends, and that no matter what the future holds, the SPNFamily will always be a family. She said "I hope that people know the show ending, doesn't mean that what it created needs to ever disappear." There might not be any new episodes, but that doesn't mean the legacy of Supernatural will ever die. As long as the SPNFamily continues to love and support each other while embracing their inner fan like we've been doing all these years, Supernatural will live on. So, when things get tough, remember to carry on and always keep fighting.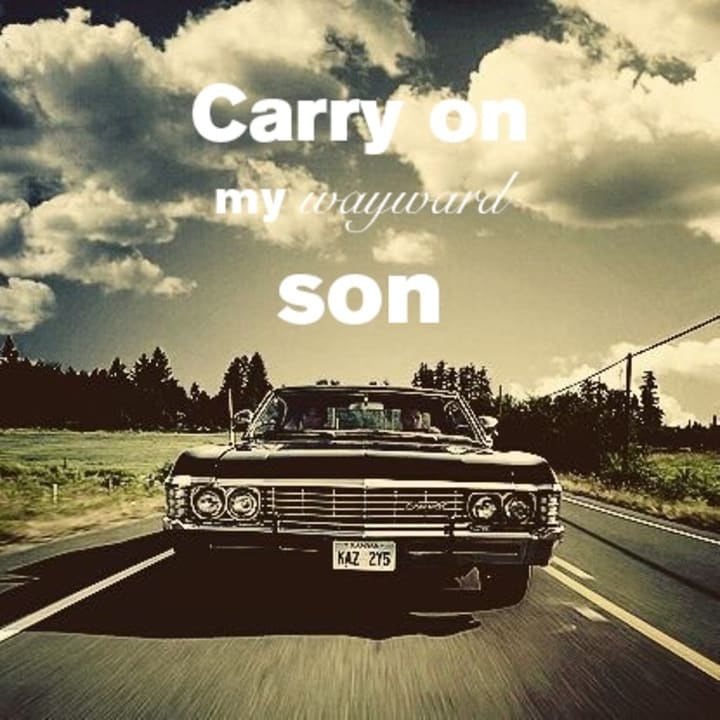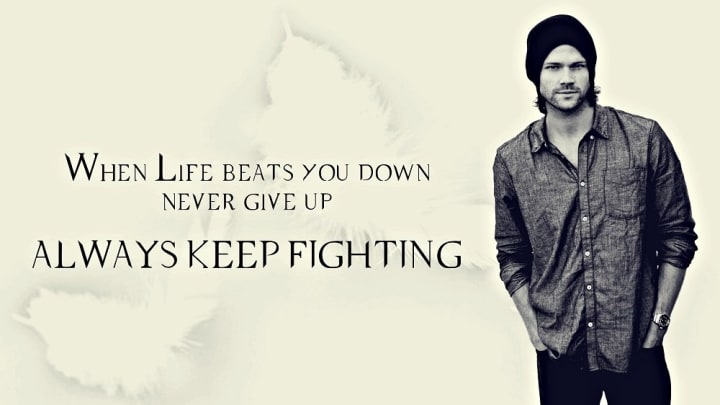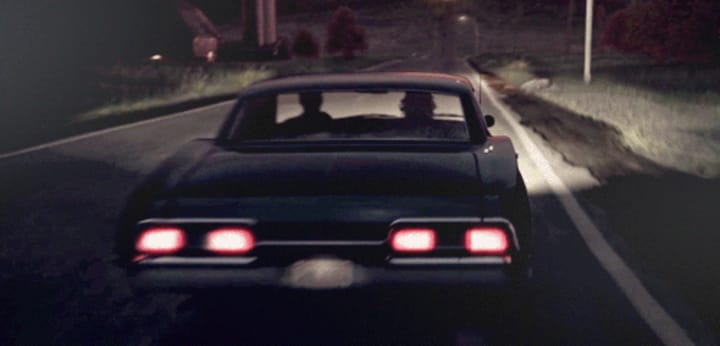 Images aren't mine, credit to the creators (CW, Entertainment Weekly, LadyJenny on DeviantArt, @norihorvath, Creation Entertainment, Nerds & Beyond, cast of Supernatural)
tv
I love music, art, animals, Marvel, DC, and Supernatural!