DC Universe
Superman at 80 and Why I Defend the Man of Steel
Showing Love to the Kryptonian Hero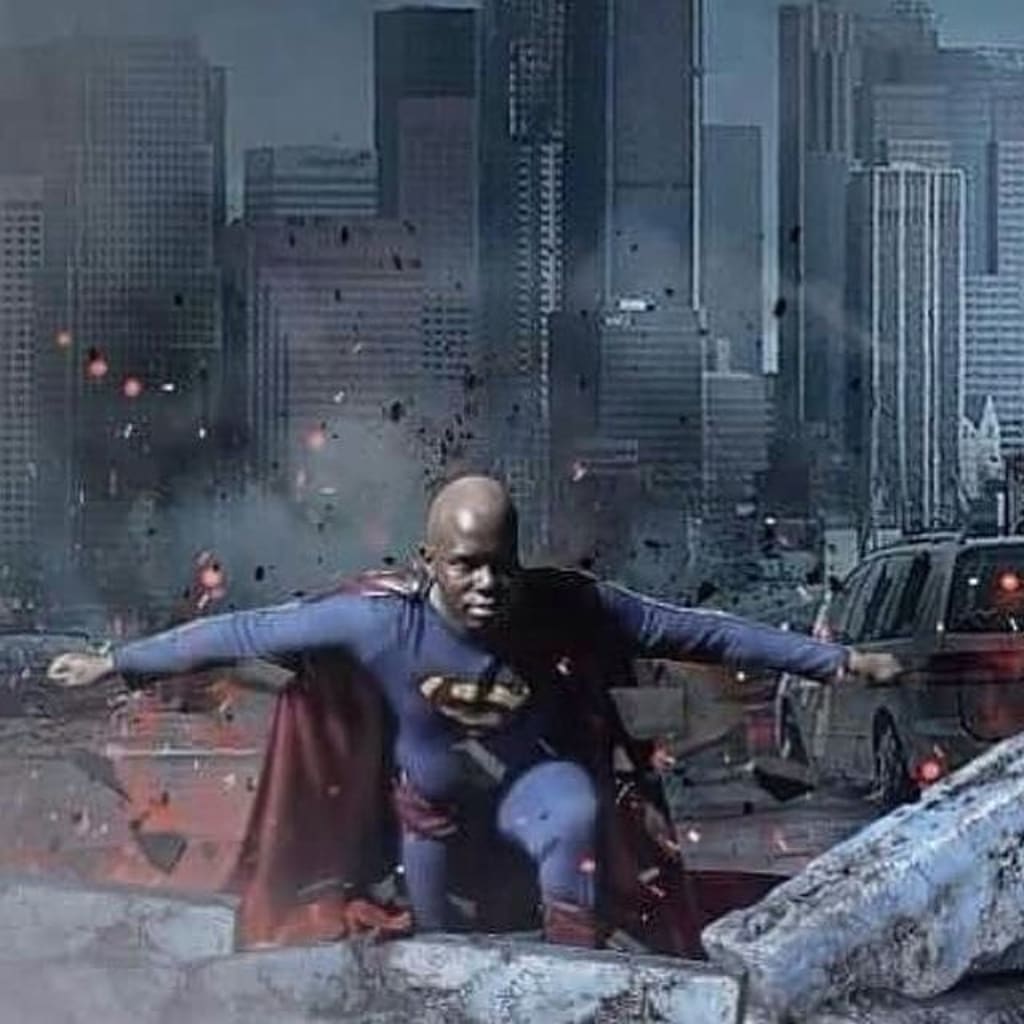 "I hear everything. You wrote that the world doesn't need a savior, but every day I hear people crying for one."Photo Edit: @unmadesugar_cosplay_edits
April 18th, 2018: Superman turned 80 years old, and also on this day, the 1,000th issue of Action Comics was released.In 1938, Superman made his comic book debut as the first real superhero. The Man of Steel and his alias, Clark Kent, has inspired millions of people and generations all over the world. Superman is a proud advocate of talking about fighting for truth, justice, and the American way. He may be a fictional character, but he continues to be adored by countless fans everywhere. On his birthday, I have shared and reposted numerous pictures of people showing love to their favorite character. Most of those pictures were of cosplayers dressing up in full costume. I also posted some photos of myself cosplaying as Clark Kent and as Superman.
I grew up in the 90s and the first DC Comics character that I had laid my eyes on was Superman. Watching Lois & Clark: The New Adventures of Superman (1993-1997) and Superman: The Animated Series (1996-2000)were the two shows that really got me interested in the character in the first place. In late 2016, I attended a convention in my area and went as Christopher Reeve's version of Superman (rest his soul), who is my favorite to this day, and a few months later, went as Brandon Routh's Superman. In the last three years, I've watched Superman: Parts I-IV, Superman Returns, Batman v Superman: Dawn of Justice, and Man of Steel (the only movie that I haven't seen before until last year). By the way, I haven't seen Justice League yet. I wanted to go see the movie the weekend it came out, but I was in North Little Rock attending a convention. I'm not sure how good it is, and I heard it had mixed reviews. Is it worth my time seeing it? Let me know on my social media pages. Anyway, I'm Team DC all the way and it's no disrespect towards Marvel and their fans. They have great movies and TV shows, but preferably, I lean towards DC Comics.
A few months ago, I saw a post on Facebook from someone saying that Superman was weak and lame. Then, he goes on to say that he loves everyone in the Justice League except the Man of Steel. I didn't reply to his post and instead gave him the side-eye. However, he's entitled to his own opinion. As for me, I defend Superman100 percent, because he's here to stay and, as I've stated earlier in this article, an inspiration to many people. Whether you like him or not, he will always be part of the Justice League. I'll always love Superman and he taught us that we can all be like him, no matter who we are or where we came from. In closing, I'll leave you with one of my favorite Superman quotes. My favorite actors who have played Superman are Christopher Reeves, Brandon Routh, and Dean Cain. The debate on who's the best Superman continues. The next Superman cosplay that I'll be doing soon will be Dean Cain's Superman. I'm still looking for the boots and finding someone to customize a suit for me. Feel free to send me a small one-off gift if you like this and other stories that I have posted on here so far. Also, be sure to follow me on social media and I can't wait to see you on there.
"I believe even in the darkest soul, there's always hope. People want to believe in something greater, and it may be easier to hate, but it's stronger to love."
I am Superman!