'Suits': S09.E04. "Cairo"
Faye decides to take action against Harvey and Donna's relationship. Harvey looks to impress Donna's father.
Continuing to ramp up the drama, everyone is at each other's throat. Much of this week's episode once again revolved around Donna Paulsen's (Sarah Rafferty) relationship with Harvey Specter (Gabriel Macht). Their relationship hits a stumbling block when the New York State Bar's Special Master Faye Richardson (Denise Crosby) attempts to create issues between them.
Meanwhile, Louis Litt (Rick Hoffman) has not yet reconciled his feelings over losing his managing partner position and his associate, Gretchen Bodinski (Aloma Wright). Down the corridor, Alex Williams (Dulé Hill) finds his past is resurfacing but not in a good way.
Donna and Harvey are in a relationship. This relationship has been something Suits fans have been wanting for at least eight seasons. Now we are in the final season, the relationship is a reality. When Richardson discovers two of the firm's management are romantically involved, she immediately sets forth to course Donna and Harvey problems.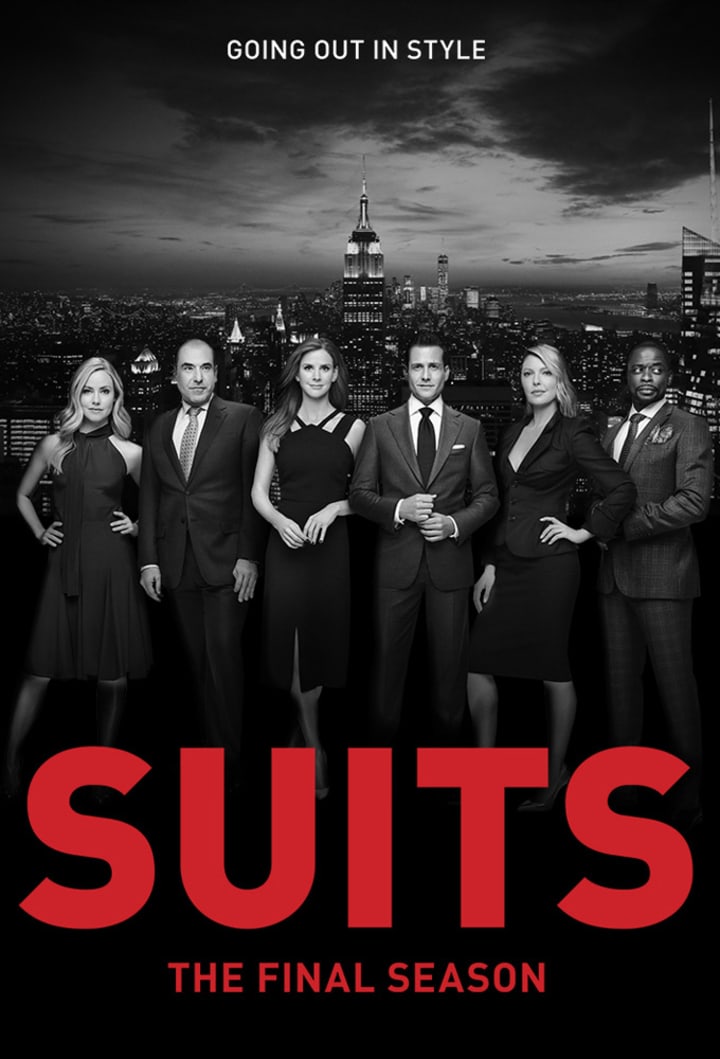 Does Richardson have a point? Should two managerial company members who have voting rights be together? If the relationship doesn't impact their ability to do their respective jobs, it shouldn't be an issue. It's only if the relationship causes one or both individuals to vote a certain way does it become a problem for the firm. Because Richardson considers the relationship a conflict of interests, while she initially tells Donna that she must relinquish her voting rights, she quickly determines either Donna or Harvey must give up their ability to vote. Further to the problems Donna and Harvey are facing with Richardson, there is Donna's father, Mr Paulson (Derek McGrath), and Harvey's mother, Lily Specter (Brynn Thayer), to consider.
For a moment, reflecting on Harvey's feelings for Donna, it's possible the lawyer may have been considering relinquishing his vote so that the COO could retain hers. While this move might be probable, given that we are talking about Suits, this series is anything but predictable. Instead of relinquishing his own vote or having Donna giver hers up so that he could retain his, Harvey gets the senior management to rally around the cause because they have a common enemy: Faye Richardson. Together, Harvey, Louis, Alex and Samantha Wheeler (Katherine Heigl) take the fight to Richardson's office where they present her with the newly signed updated code of conduct which explicitly prohibits her from behaving in such a manner.
The moment Richardson went to Katrina Bennett (Amanda Schull) and asked her to adapt a Code of Conduct document for the partners to sign, there was something fishy in the air. Richardson only went to Katrina because she knew, if the code of conduct came from her, none of the partners would have signed it. Because Katrina has demonstrated to Richardson that she places doing the right thing over siding with any one person over another, the special master trusts the lawyer. Relatively speaking, when one gives it serious thought, Katrina is neither an antagonist nor a protagonist. She is somewhere between the two points.
As we saw in this episode, Katrina knows what the right thing is without giving it a second thought. Therefore, she refused to bend to Louis' will to get something written into the code of conduct which really should be in the bylaws of the firm. Further, when Louis tries to use their friendship to get her to do what he wants, Katrina finds it upsetting. This is not professional behaviour. Louis should know better.
The takeaway from this episode, coupled with what we have seen in the previous three instalments, is that something big is looming on the horizon for Specter Litt Wheeler Williams and it doesn't look pretty. We do however have next week's episode to look forward to because we will see Mike Ross (Patrick J. Adams) return to the series. Let's hope that this is not a one-episode deal and that he appears in the shows right up until the closing bell.
tv
I'm a freelance journalist. A member of both the NLGJA and SPJ, I currently write articles for Harsh Light News on Medium and HVY.Com. When I was a university student, I wrote articles for the NT Daily and TCU 360.