Suicide Clown
Combining 'Suicide Squad' and 'IT'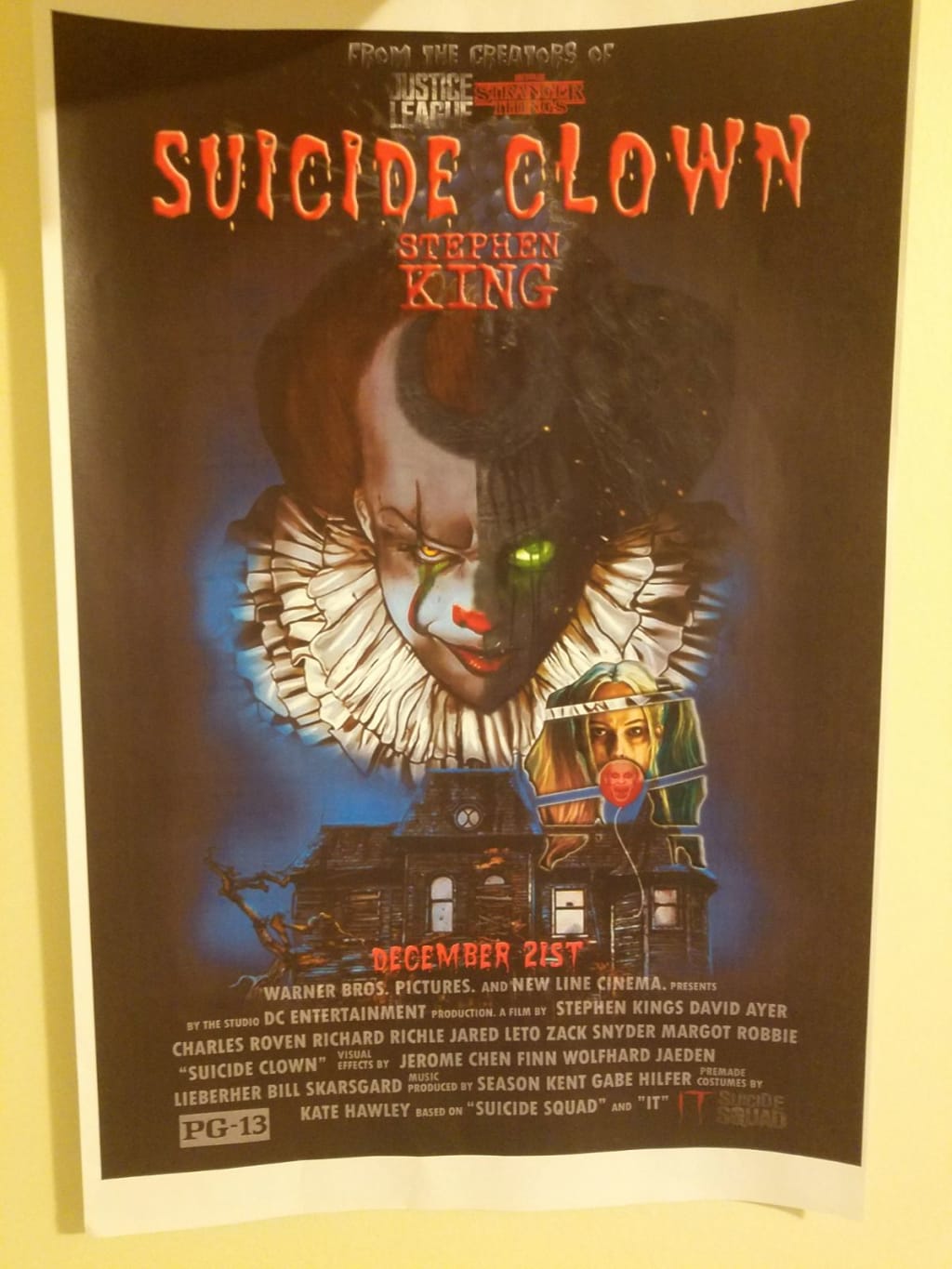 To begin with the story of my first ever movie mashing experience (yes, it is based on a true story!), I think every Media Arts devotee would get to the bottom of what it's like to be entangled in the thought of how unsightly the Photoshop fonts truly are! I mean, I understand I may offend a few, but in this Grade 11 project of mine, all I really used was fonts for the movie title, end credits, etc. as you can clearly see. I had to stumble all the way to DaFont where I found out that I couldn't download the fonts, then to Font Space and be an illegal twit!
One thing I knew for sure was that
I am never getting a good grade in this final assessment project, not even if I try my hardest
. However, the situation started to roll aside as I began to look up a few other movie mash posters that all these brilliant people had created, one of them being my favorite of all. I thought to myself,
damn, it really does take extraordinary creative brain cells to get to this level of greatness!
The Toyminator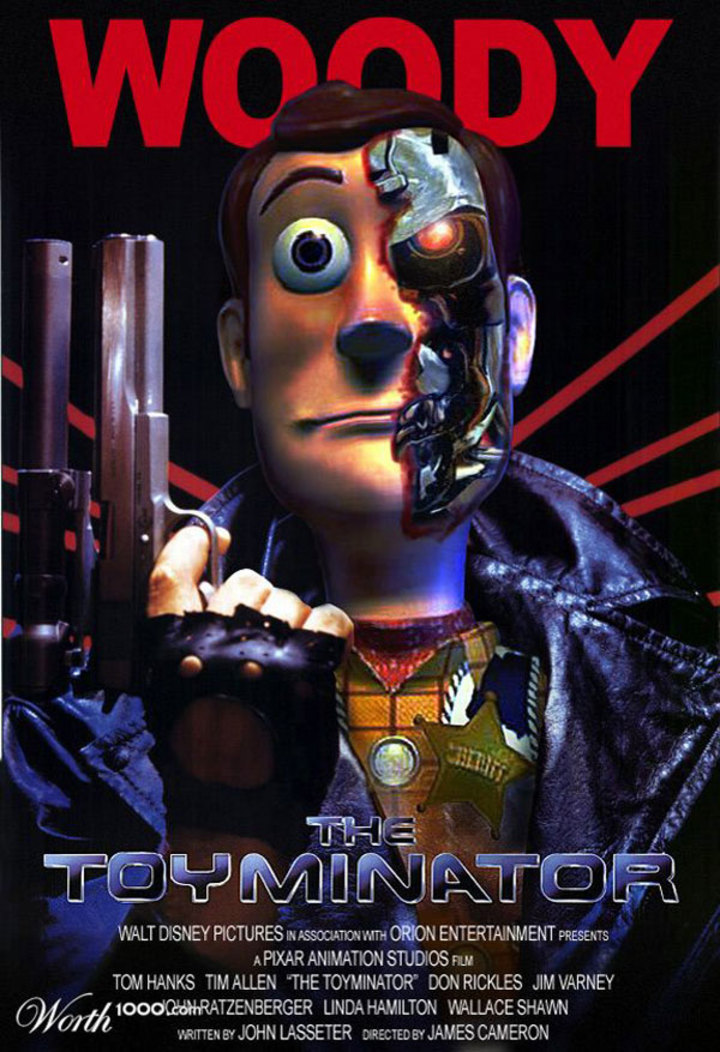 Maybe this is the first thing that will pop up when you hit "Movie mash posters" in the search box, but you can already see the resemblance of my poster with this one. The fact that I took
The Toyminator
as an inspiration and constructed by personal poster around it really affected my mark in a positive aspect and overall helped me build a reputation of my own.Moving on, the idea of my movie title,
Suicide Clown,
came to me when I thought of combining two entirely exotic genres,
Suicide Squad
being the funky villainous comedy piece it is, and
IT
originating from history's most iconic novelist, Stephen King. The combination of horror and comedy in the title does make it an odd production, but who doesn't have disturbing fondness for odd movies?! I know I do! Although, it's harrowing how I was going for "ITside Squad" or "ITchantress" as the title...
In any case, the villains in the two movies I chose do draw a subtle connection even if it's in the slightest ways. Enchantress and Pennywise are both a form of species children find horrifying! Jokes aside, clowns and witches do freak me out, but what I mean by that statement is that both of these creatures seem to have the upper hand in their movies, whether it be Pennywise feeding on the fear of children or even adults, or Enchantress living on the verge of global destruction by the power of her commands. It could be that in Suicide Clown, Pennywise and Enchantress may be the same mortal creature, but in two distinct forms and timezones, as if one of them appears at daylight and vice versa.
Then comes the role of two heroic figures, both being a very popular (a little obsessive, maybe) cute, but wicked couple, starring Harley Quinn and Joker, as shown in the cover above. I just thought this would be interesting to watch:
Joker turns his back on Harley.
Harley has a sudden outrage of emotions and runs to the abandoned house, where live the two creatures of doom!
And that is where it all begins.
All embracing, this must be one of the most weirdest posters, or movie trailers (wish I made one!) you may have come across. However, it was no doubt worth it! This project I worked my blood, sweat and tears in gave me a deserving 30/30, printed out as a poster by my teach and handed to me flat up! Although I almost gave up mid-way, I truly enjoyed making this piece. Even though for the most part it was a pain in my left artery, I learned something honourable and it was to never doubt yourself. Who cares if you're running short on time or if your ideas take up too much of your time? Keep in mind, the more you know! It takes skills to grow, but before that growth, there's this entire cycle of self confidence which, in my defense, every person needs a dose of.
It may not be about arts at this point, but you need to learn to live with yourself and your self opinions. Go by the gut feelings! Trust me, if you believe in yourself, it all works in the end. No cheese!