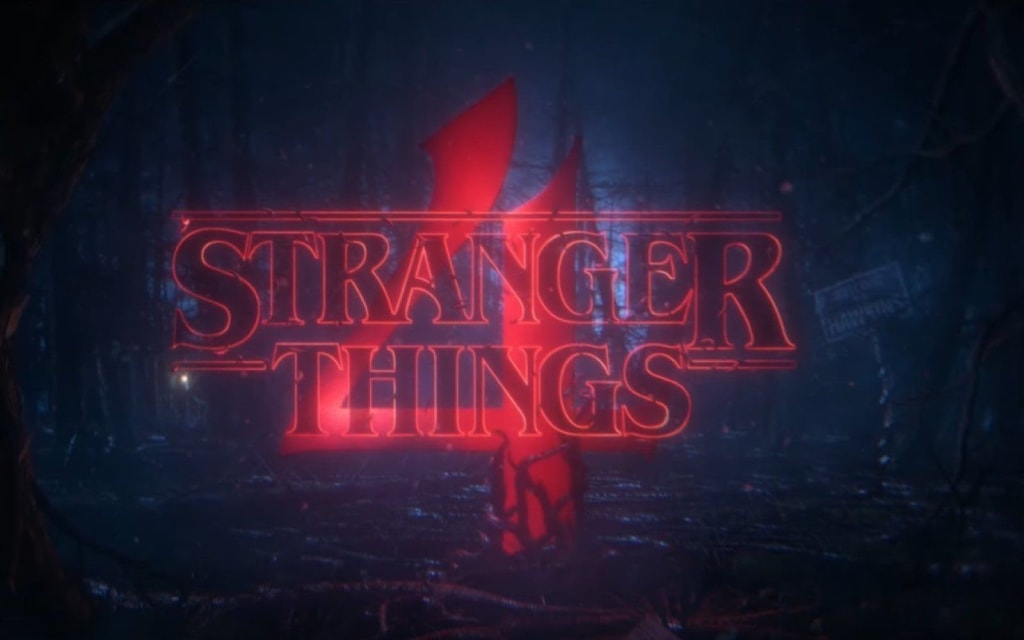 It's now that time where we can start speaking about Stranger Things 4 after that recent sneak peak on Valentine's Day(I started writing this a day after, but left it in my drafts to come back to, oops). They have also just recently revealed they have done the table read, so filming should be starting soon (this didn't age well, thanks corona) . This means we will be getting a lot of teasers and behind the scenes from the cast being together when they aren't filming!
The gang are back together and today I want to talk about a few predictions and questions I would like answered in the next season.
Hopefully if you're reading this you have seen all the seasons, if not make sure you go and watch them before reading this to avoid spoilers.
Season 4 predictions
My season 4 predictions change by the day. The more times I re-watch the seasons I get new ideas in my head. I also have a lot of theories that I will be discussing on my Stranger Things podcast coming soon.
Youtube/Podcast channel - https://www.youtube.com/channel/UCoF0gFtWM7Uxadl4NeCZb_A?view_as=subscriber
My first prediction for season 4 is one that I know will be happening. Season 4 will take place in multiple locations, which I can imagine some people not being happy about that. I am personally a fan at the fact that we are most likely going to see events take place outside of Hawkins. It's looking like Russia is going to be one of the big locations (due to a certain character being held prisoner ). Another location will be wherever the Byers family and El have moved to. Hawkins will no doubt be the center of the show still, but its hard to imagine them not exploring Russia as they deal with their new found pet.
I believe we will defiantly find out how Hopper has survived what seemed to melt everybody. He's ended up in Russian hands, which could surely have never happened without him escaping to the upside down. The Russian base under Hawkins was raided by Doctor Owens so there was no way a Russian could have captured Hopper and got him out under their noses.
I also think Doctor Owens will play a small part in the next season. He has seen that the gate can be open, and we know that the gates location will still be in Hawkins lab. If they know the Russians are attempting to open the gate they might have their hand forced to open the gate again.
Unfortunately El 'lost' her powers at the end of season 3, which she would have been able to use in order to find Hopper. With El losing her powers it opens a perfect gate for Dr Brenner to return and finish his character arch as someone who always genuinely cared about El but was forced by people above him to push her due to her powers being so great. Dr Brenner is the only person who has proved he knows how to get El to harness her powers. Number 8 could also return as she is another character who helped El grow stronger with her powers.
I have endless amount of predictions and I will be discussing them all on my podcast episodes so make sure you follow me on twitter to know when I upload them. @JJCxlli
What I would love to happen in Season 4
So I've gone through I few things that I predict will happen in the next season. Now it's time to talk about a few things I would love to see.
Firstly I would love to delve more into Hoppers past. When El found the files under the Cabin floor we could see a file named 'Vietnam'. Maybe he will be getting flashbacks the longer he is held as a prisoner in Russia.
I would also love to see Dustin and Susie reunited in person instead of over the mega ham radio. Susie would be a great dynamic to the group and would be great when needed since she's clearly smarter than anyone else in the group.
Finally it would be great to finally see Will happy, truly happy. Season one he almost died, season 2 he almost died again and season 3 he just seemed out of place in the group until the last episode when he was ripped away from them to move away from Hawkins. Hopefully season 4 has bigger things for Will because he is brilliant at capturing a scene perfectly. Him and Eleven will no doubt be best friends after spending so much time together.
I would love to know what you guys think about season 4 so make sure to follow my twitter and tweet me/ DM me any ideas you have playing on your mind or if you just want to talk about Stranger Things. I know you will all love the podcast episode when they come out.