Star Wars: Tempest Runner by Cavan Scott
A Starcanon Review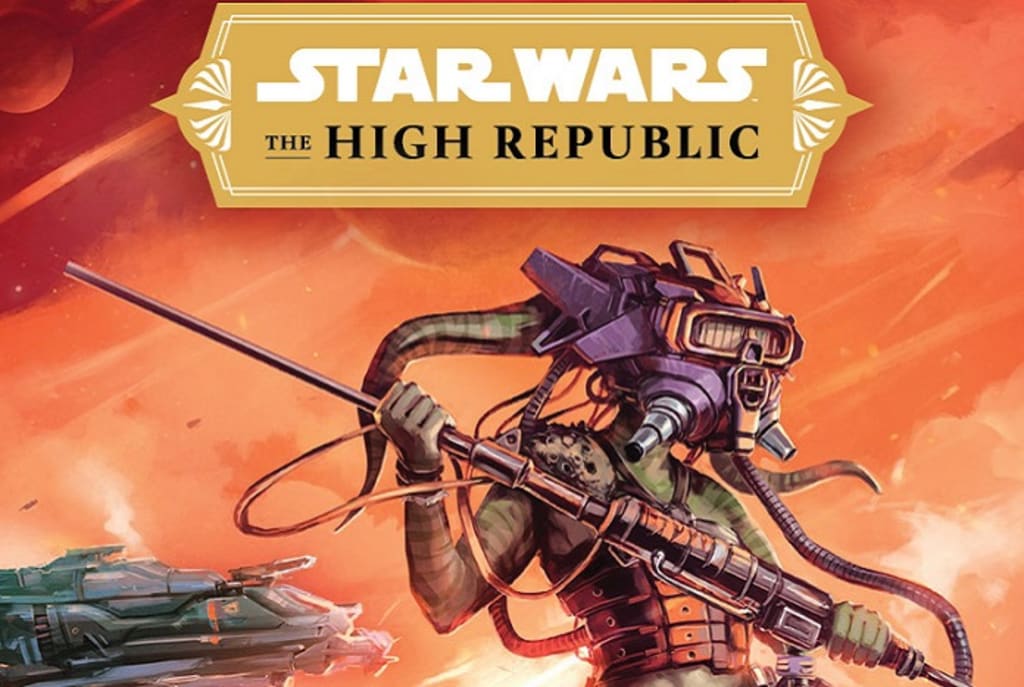 The cover for Star Wars: Tempest Runner
A Starcanon Review - Mild Spoilers Ahead!
The Setup
Tempest Runner is a great example of what can be done with the growing medium of audio books, though I suppose technically this is really an audio drama since it was written specifically to be performed in this way. At this point in time I've only listened to a few Star Wars audio books, but compared to many others they are hitting all the right notes.
First of all, before we even get into the story itself (which is good, don't worry!) the use of a full cast to bring the story to life is, almost, seamlessly done. While there were a couple of sections of pilot 'chatter' which didn't really work for me personally, this was such a small percentage of the story it barely registers. Tempest Runner is a truly narrative driven story, delivered first hand from the character's perspective and it gives a really unique point of view, one not often found in Star Wars - an unreliable narrator. This, coupled with a truly atmospheric soundtrack, as if anything less could be expected from this franchise, makes for a great listening experience.
The Story
Tempest Runner is a tale of four parts, though in truth it can be grouped into three, since the 'fall' has technically already happened in previous novels. Scott makes good use of a classic bar scene to bring us up to date with key events, opening the story with a stranger looking to recruit some muscle for a job. This flows nicely into the stranger revealing his connection to Lourna Dee, and we are given an intimate view of events leading up to her capture by the Republic. She is as brutal and as cunning as the series has made her out to be, and it should come as no surprise to those familiar with the books how easily she does what she does to survive.
However, despite her best efforts, Lourna is captured and the story moves to her perspective as she is interrogated, bringing us to her very own 'origin story'. At this stage I believe most listeners will fall into one of two camps, and Lourna will either become a sympathetic villain, given her somewhat tragic background, or, given her direct involvement in said tragedy, will cement her position in your minds as a vicious survivalist. Either way, it gives great insight into what makes her tick, and even if you can't empathise with it, it really fleshes out a character that until this point, was a little lacklustre for me.
Truth be told, I was actually a little surprised that it was going to focus on one of the Tempest Runners (not for lack of reading the publisher's blurb, of course), since while the group itself, and Ro's motivations had been explored in the novels, the Tempest Runners themselves were quite typical bandit types. For those reasons, despite my surprise, Tempest Runner goes a great way to fixing that problem, and humanising (Twi'lekising?) these villains.
By the time the story moves into the final arc, the potential 'redemption', if we follow the classic labels, if you are not secretly rooting for Lourna then we have probably been listening to entirely different stories! Scott really plays up the vulnerable state that Lourna now finds herself in as a prisoner of the Republic, but not in a bad way. With her power and leverage taken away, we get to see who she is, and when given the chance, while she doesn't exactly defy expectations, the closing chapters are a well written sort of half-twist in the tale, and leaves us with reasonably satisfying conclusion to this 'adventure' while repositioning the Tempest Runner for whatever is coming next in the big picture.
The Summary
Overall, I would certainly recommend picking this up, especially if you have been reading through the first two original novels in The High Republic series. While you don't entirely need to have read the books, it does contain certain spoilers which could diminish your enjoyment of them.
The voice acting, for the most part, is good to great, with a beautiful soundtrack and an engaging story. The only potential negative I can really find is the cost to length ratio. Depending on where you purchase it, you are either spending about $40 or using a precious audible credit on a six hour product. For me, the credit was well spent but I can understand why for some people this could be a drawback. Personally, I'd think of it this way; a movie is about three hours and the same price, so you are getting double the length of entertainment here!