Spider-Man: Across the Spider-Verse
Are you excited?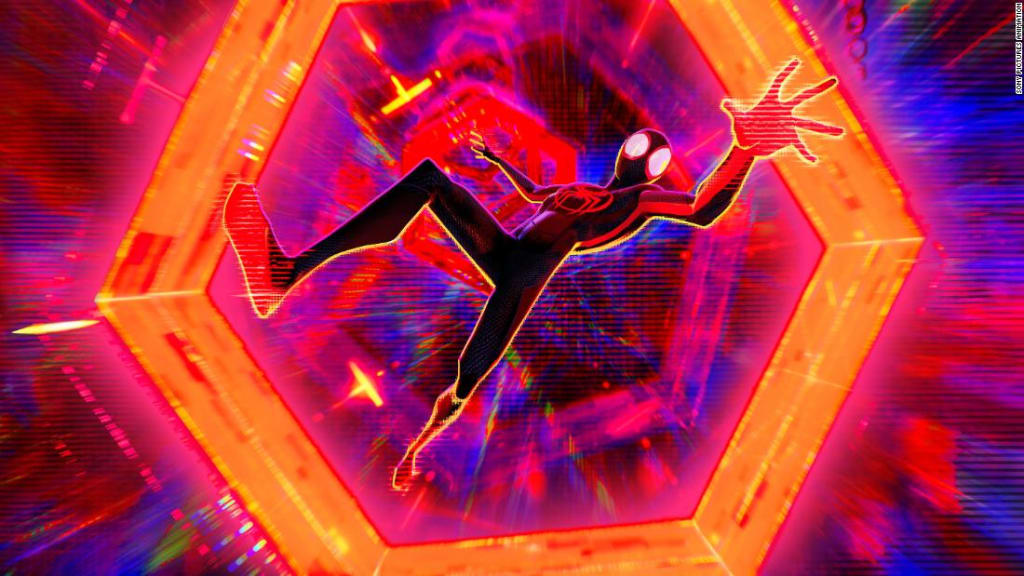 Across the Spider-Verse is the sequel to Into the Spider-Verse. The Sony Pictures Animation production is set to come out in 2023. The film will feature a variety of new Spider-Man variants, including Oscar Isaac as Spider-Man 2099, Issa Rae as Spider-Woman, Jake Johnson as Peter Parker, and more.
In Across the Spider-Verse, Miles Morales is back and in the center of a struggle against a villain. Miles is also being attacked by a thousand Spider-People, with no clear explanation. As part of the movie's story, the main characters will explore more dimensions of Spider-Man's multiverse. According to writers, the movie will have 6 different animation styles. Each dimension will be a little different, with Miles getting to see a different visual style. This is expected to make the movie bigger and more ambitious than Into the Spider-Verse.
In the original Into the Spider-Verse, we saw a Spider-Man on the run from Miguel O'Hara. In the sequel, we will get a closer look at the character and learn what caused him to be on the run. Ben Reilly lives on in Marvel comics as a even more angrily, more existential Spider-Man than Peni Parker, and it seems that he has a part in Across the Spider-Verse, according to the leaked Hasbro toys that were released. Daniel Kaluuya is set to be joined by Issa Rae as Jessica Drew (aka Spider-Woman), Jorma Taccone as the Vulture, Jason Schwartzman as Spock, Rachel Dratch as Miles Moraless school precinct head, and Shea Whigham, who is reported to play George Stacy. Takuya Yamashiro actually played a role in the Spider-Verse comics, with his Leopardon being included as the Miles Morales drawing.
The trailer for the movie features a lot of familiar faces. It has Gwen Stacy and Miles Morales, but we'll also get to see other Spider-People, like Vulture and Spider-Punk. There is also a version of the Bombastic Bag Man, and a new version of Peter Parker, who looks quite different than the one in the original Spider-Man movies. We will also get to meet the daughter of Mary Jane Watson, Mayday Parker.
The film was originally scheduled to be released in April of 2022, but it was delayed due to the COVID-19 pandemic. As a result, the release date for Across the Spider-Verse has been shifted to June 2, 2023. In addition to new characters, the movie will also feature a more ambitious villain.
Throughout those early seconds, viewers are treated to flashbacks from the previous movie, showing a formidable Miles Morales meeting up with Spider-Woman (voiced by Hailee Steinfeld), another version of Peter Parker (voiced by Jake Johnson), and much more, before the trailer eventually cuts away to the things fans can expect to see in the new movie. While there is going to be a new Spider-Woman from a different alternate universe (voiced by Issa Rae) and even a version of Spider-Man called Spider-Punk (voiced by Daniel Kaluuya) playing guitar, everybody is talking about Spider-Man from the year 2099 (voiced by Oscar Isaac), aka the Oscar Isaac Miguel. In the post-credits scene, we are introduced to Miguel OHara, otherwise known as Spider-Man 2099 (voiced by Oscar Isaac), who played an important part in the movie Spider-Verse (voiced by Oscar Isaac) (apparently, Miguel OHara is nicknamed "Miguel OHara property damage Spider-Man) (apparently, Miguel OHara)
The movie is said to be a big part of the Marvel Cinematic Universe. It will be released in the United States on June 2, 2023, and will be part of Avengers: Secret Wars. The movie will be followed by Spider-Man: Beyond the Spider-Verse in March of 2024. There are no final cast lists yet, but there is a high possibility that Oscar Isaac, Jake Johnson, Issa Rae, and other actors will reprise their roles. This is a highly anticipated
Reader insights
Be the first to share your insights about this piece.
Add your insights