Sony Walkmans Are Selling for $2000 Thanks to 'Guardians of the Galaxy's Popularity
Many die-hard fans have had the itch to purchase a similar Walkman in order to emulate the beloved character.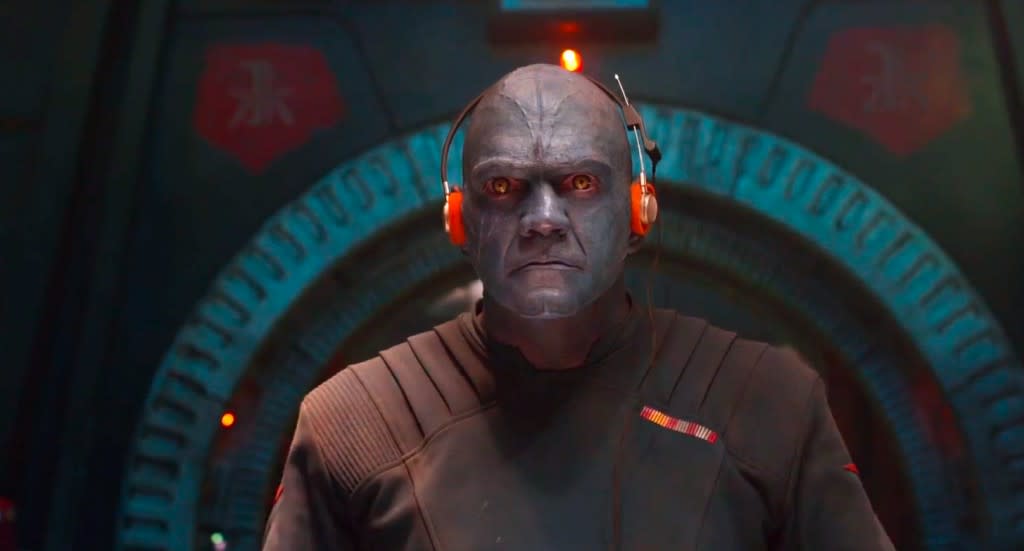 [Credit: Marvel Studios]
When we were first introduced to Chris Pratt's Star-Lord, the legendary outlaw was searching for an orb on the planet of Morag. As he delved into this foreign planet, he puts on his iconic orange headphones attached to a vintage Sony TPS-L2 Walkman before melodically dancing to Redbone's 'Come And Get Your Love'. From that point on, the Sony Walkman acts as an extension of Quill's character throughout the film, and the music included in his 'Awesome Mix' cassettes moves the story forward. It shouldn't be that surprising then, that the iconic device has been an increase in demand with the release of Guardians of the Galaxy vol. 2.
Many die-hard fans have had the itch to purchase a similar Walkman in order to emulate the beloved character, but anybody looking for their very own version of the Walkman is going to have to reach deep into their piggy banks to afford the popular item.
The Walkman In Question: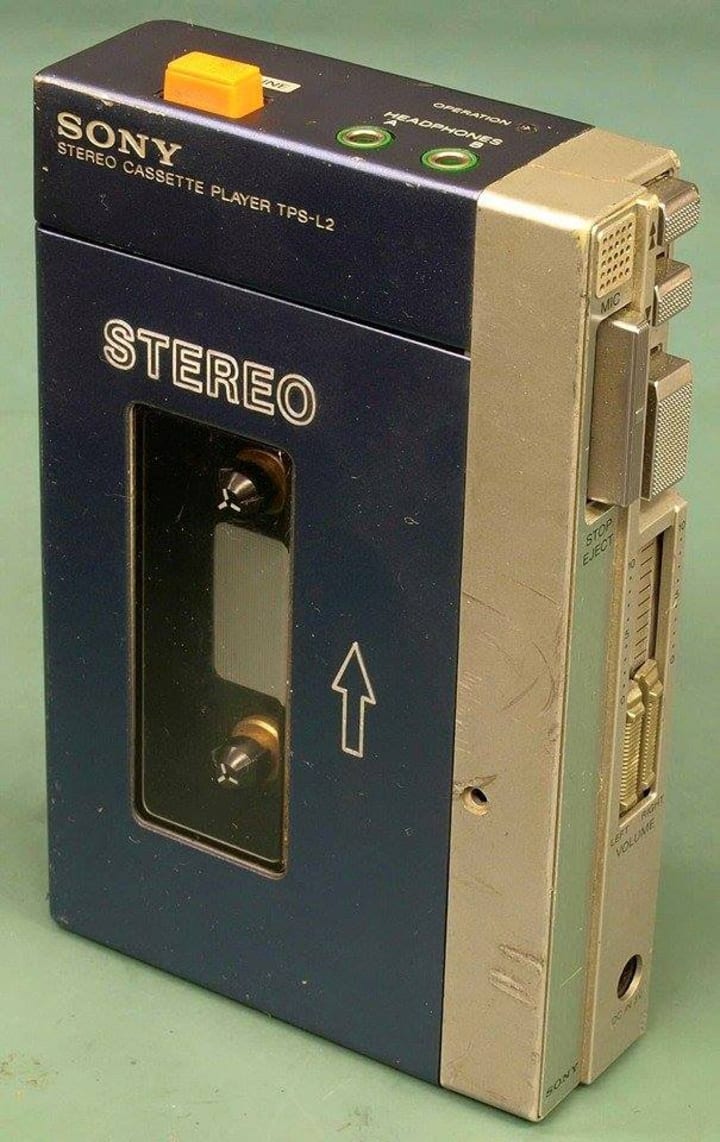 On July 1st ,1979 Sony's first walkman is launched to the market#Sony #Walkman #TPSL2 — iGadgetsworld (@iGadgets_world) July 1, 2015
You have to admit, this was a pretty awesome gadget even before it featured in Guardians of the Galaxy. Sony's TPS-L2 was the first portable cassette player ever released, which makes it understandable as to why it is so highly regarded. It was originally released in Japan on July 1, 1979 and released in the United States the following year. The Walkman retailed for a hefty $200 back in the day, which is equivalent to roughly $589 in today's dollars.
Fast forward almost forty years and the TPS-L2 is featured in numerous online listings thanks to the popularity of #Marvel's space comedy. Regardless of the condition of the player (some are actually listed as unusable), many are still selling for upwards of $500. However, if you want the complete look, certain listings that include the recognizable orange headphones are selling for more than $2,000!
If you don't happen to have $2000 to spend on headphones, Marvel also have an option for economical consumers - a blue and orange Walkman that's selling for $25.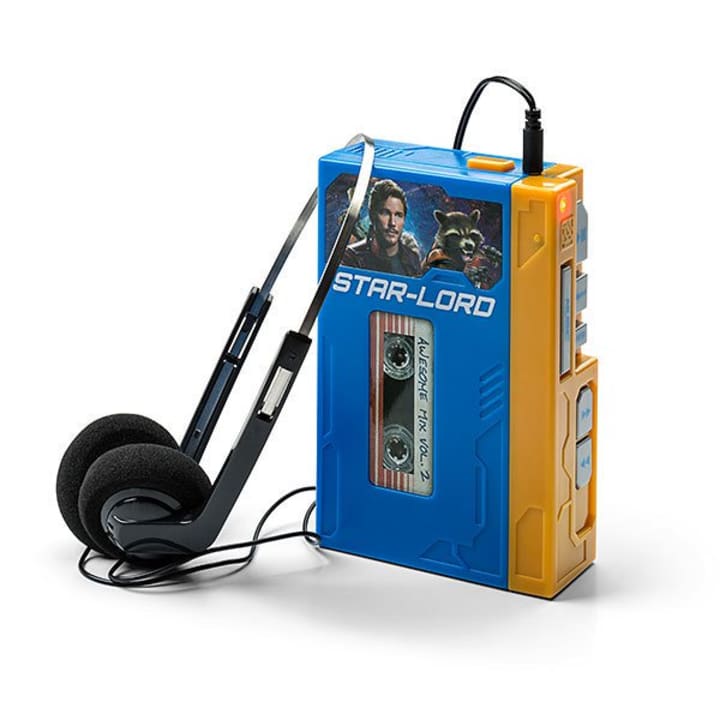 Star Lords Walkman withHeadphones https://t.co/ANcq0gq31W — noveltygiftideas (@noveltygiftidea) May 1, 2017
Although Marvel's alternative isn't a purist fantasy (no cassette-playing capability or orange headphones), the device can be connected to your phone or MP3 player, so you can play your own awesome mix. Another neat inclusion is its ability to record your own speech, sounds, and music in MP3 format, and you can even distort your voice.
Along with the popularity of Guardians of the Galaxy vol. 2, it's easy to see why fans are looking to purchase the original Sony device. In present day, we see the dizzying advancement of technology, so let's reminisce on a time when creating a personalized mix-tape was the world's most romantic gesture.
Perhaps those lucky enough to have purchased the retro gadget can bring back this trend! Now that Guardians of the Galaxy vol. 2 is available in theaters, there's never been a better time to get hooked on a feeling.
(Source: The Hollywood Reporter)
About the Creator
Afghan-Canadian writer who enjoys witty quips and BTS, proper grammar and Jodie Comer.
I tweet with @MrsBananaPhone because it's the best and beats the rest.
I also have designs: https://www.teepublic.com/user/designingsimple
Reader insights
Be the first to share your insights about this piece.
Add your insights