So You've Invited the Main Character from a Romantic Comedy to your Wedding
There are things you should be prepared for when you invite the main character in a romantic comedy to your wedding.
Chekhov once said of guns in movies "You can't introduce a gun in the first act without having it go off in the third." The same could be said of wedding dresses. You can't introduce a wedding dress in the first act of a movie without the dress being worn at a wedding in the third act. And when that wedding dress in question isn't worn by the main character in the movie, that wedding dress 'going off' often means an embarrassing catastrophe followed by an emotional redemption.
Of all the romantic comedy tropes, weddings in movies not featuring the main character of that movie is a time tested trope. Whether the main character is trying to stop the wedding because they are in love with one half of the marrying couple or because the main character needs to redeem themselves in the eyes of another romantic partner in the movie, Interrupting weddings and causing a scene is a trope so prevalent in the genre that I decided to do something about it.
That's why I was inspired to create a guide called "So, you've invited the main character from a romantic comedy to your wedding. Now what?" This handy guide aims to prepare you for the many, many troubles that come from knowing, befriending, and especially being close friends with the main character from a romantic comedy. These messy but lovable chums are often terrifically good friends but when it comes to your big day and having the main character from a romantic comedy on hand, things can, and likely will, get out of hand.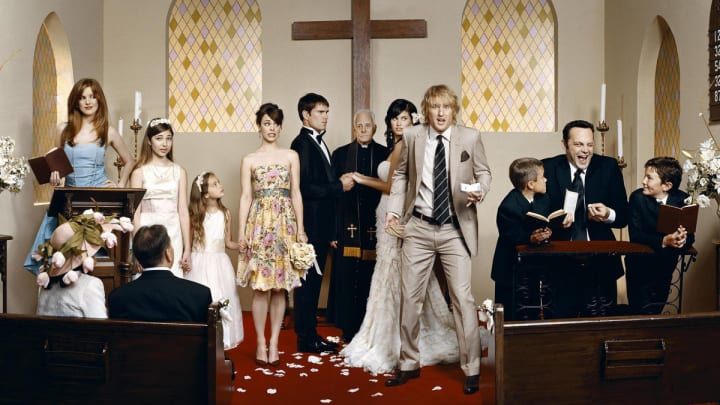 Late arrivals
Often the main character from a romantic comedy will arrive late to the wedding. He or she will, more often than not, attempt to sneak in unnoticed and invariably arrive through large, noisy, oak doors that creak and slam shut with the volume of a shotgun blast. See Owen Wilson in Wedding Crashers among others.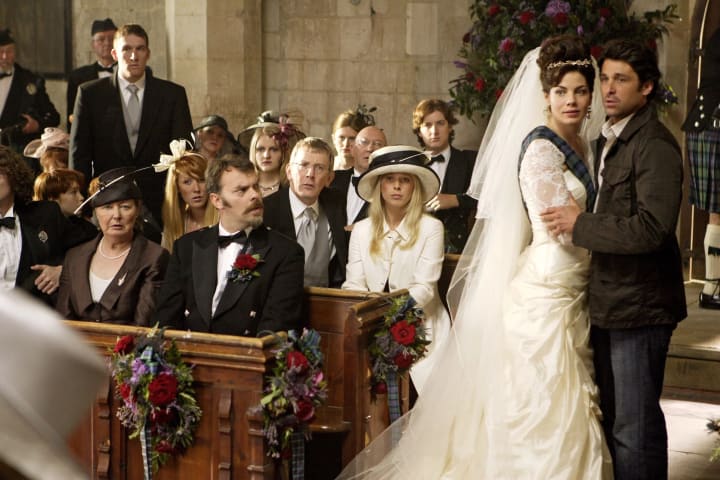 Someone is likely getting punched
Often the main character from a romantic comedy has done something that will inspire others to want to punch his or her lights out. In the terrible romantic comedy Made of Honor, for instance, Patrick Dempsey continually attempts to win the heart of his best friend, played by Michelle Monaghan, even showing up at the church on her wedding day where he gets flattened by his former Grey's Anatomy co-star Kevin McKidd. See also Wedding Crashers and Four Weddings and a Funeral.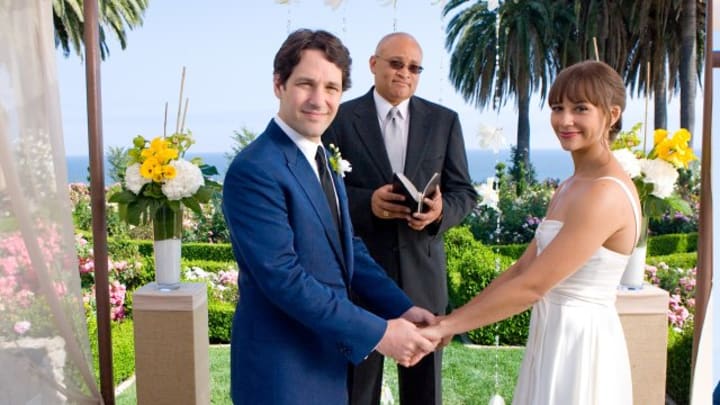 Your wedding will be interrupted
Whether the main character from a romantic comedy arrives late or tries to win back the heart of the bride or groom, the interloper will more than likely make your wedding all about him or her. Her or she may interrupt to try to win your heart or the heart of one of your bridesmaids or groomsmen or, as in I Love You Man, where Jason Segal and Paul Rudd attempt to repair their bromance.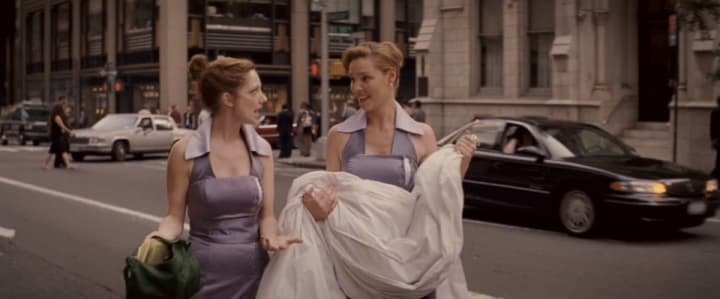 It's not always bad to have them around
It's a fact that movie brides are always a mess on their wedding day and whether complaining about fitting into a wedding dress or preparing to head for the hills, only the main character in a romantic comedy can step in at the last minute and save the wedding. Sure, the advice the main character gives is often as much for his or her own benefit as yours, but nevertheless, he or she tends to be helpful in a wedding crisis -- when the crisis doesn't stem from the protagonist's actions.
movie
About the author
Hello, my name is Sean Patrick He/Him, and I am a film critic and podcast host for Everyone's a Critic Movie Review Podcast. I am a voting member of the Broadcast Film Critics Association, the group behind the annual Critics Choice Awards.
Reader insights
Nice work
Very well written. Keep up the good work!
Top insight
Excellent storytelling

Original narrative & well developed characters
Add your insights