'Small Craft Warning'
Theater Review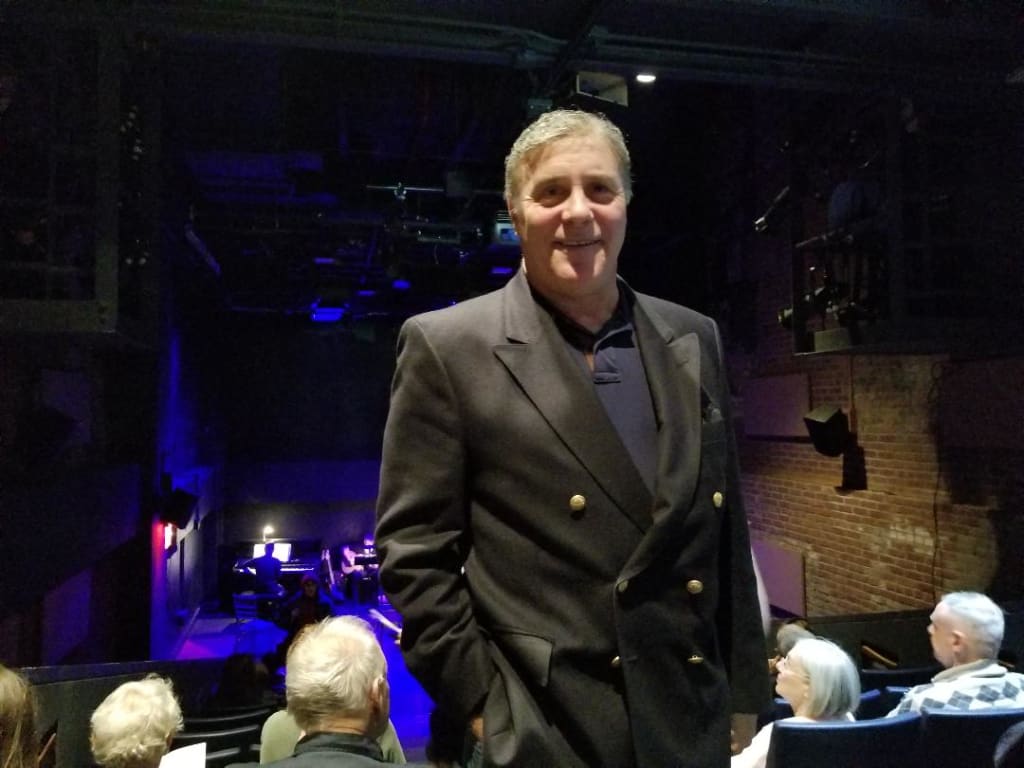 Small Craft Warnings at the 13th Street Repertory is one of Tennessee Williams' least produced plays, or at least one that is not talked about much. After seeing A Lovely Sunday at Creve Coer last month, another of Williams hidden gems, one never tires of this great writer and last night was no different. Set in California by the sea and not the South, his usual modus operandi, it has Williams usual characters, some we see as strong, some weak and some emotionally as well as mentally void. We see all the characters solo at different points of the play. Director Barnaby Edwards does an excellent job of this. He brings forth each and every character during the performance. We find out what is on each and every person's mind. In many of Tennessee Williams' books, we are pretty sure about each character and where each person stands in the pecking order of life. Edwards takes that away, and we know what is going through each drunken mind. We see first hand the fears, the delusions and the hope that each person has and it all works so well. Many of the performers have been with the Regeneration Theater and are both comfortable and fluid in Regenerations works.
We begin the play with a very economical but attractive set. It is Monks place, a bar by the seaside, close to an Amusement Arcade. Violet works there, or used to. She is a weak, shaky person who asks for very little. She has no friends to really speak of. Her boyfriend Steve, a short order cook is content with her sluttyness and the fact that he only needs to buy her a set amount of drinks and a hot dog on the way to his place. In typical Williams fashion, we are horrified what people will settle for. If it is not Leona (Nicole Greevy) putting up with her play boy boyfriend Bill, it is Quentin (Jason Pintar) settling for a young man who he just picked up on the road. It seems that the only one who is completely content is Monk, but even he worries. He worries about dying, the cast of characters that come into his bar nightly. Booze and dreams keep these people coming back. The booze helps settle the pain for these down-trodden individuals. Not everyone is as tough as Leona, either inwardly or outwardly. We see the Doctors softer side, his wonderment about the world and the way it revolves.
Set in both soft lighting and glam lighting, Allison Hohman does a spectacular job of setting the mood for this world wind mixed bag of emotions that is Williams writing signature. The show's costumes are well done for this small production. From Quentin's Hollywood, gay sheik, to Violets depot outfit, we get each and every actor and who they are by what they are wearing. Co Directors Edwards and Marcus Gualbero have the actors moving and on such a small stage it is remarkable how they keep us in touch and interested throughout this performance. In seeing As/Is this winter, Regeneration just gets stronger by the show. Small Craft had very good performers who hold there roles well. Some of the standouts were Pintar, reminiscent of a young Raul Julia, he commanded his role at this performance. Nicole Greevy, who had the most difficult role in her schizophrenia behavior, was superb. We never knew what she was going to do next; from hostile to pensive she made us believe in her role. Doc (George Morafetis) gave a softer side to this play. We felt bad for him, and we wished him well in life. Morafetis had our sorrow where Violet we met with horror. Doc leveled the different personalities and mercurial beings with his soothing diatribes.
Small Craft Warnings is a different kind of Williams. We see at the end of his career how he incorporated homo sexuality into his writings. Aside from switching to California and away from the South, we see the same down and out people. The hopes, the dreams and delusions are still in this one, however. This play works nicely.
review
About the author
I have been writing on theater since 1982. A graduate from Manhattan College B.S. A member of Alpha Sigma Lambda, which recognizes excellence in both English and Science. I have produced 12 shows on and off Broadway. I've seen over700 shows
Reader insights
Be the first to share your insights about this piece.
Add your insights