"Singin' in the Rain" Brought to Life by the Toronto Symphony Orchestra
The TSO elevated "Singin' in the Rain" to another level, making it completely come alive, even after its initial release nearly 70 years ago.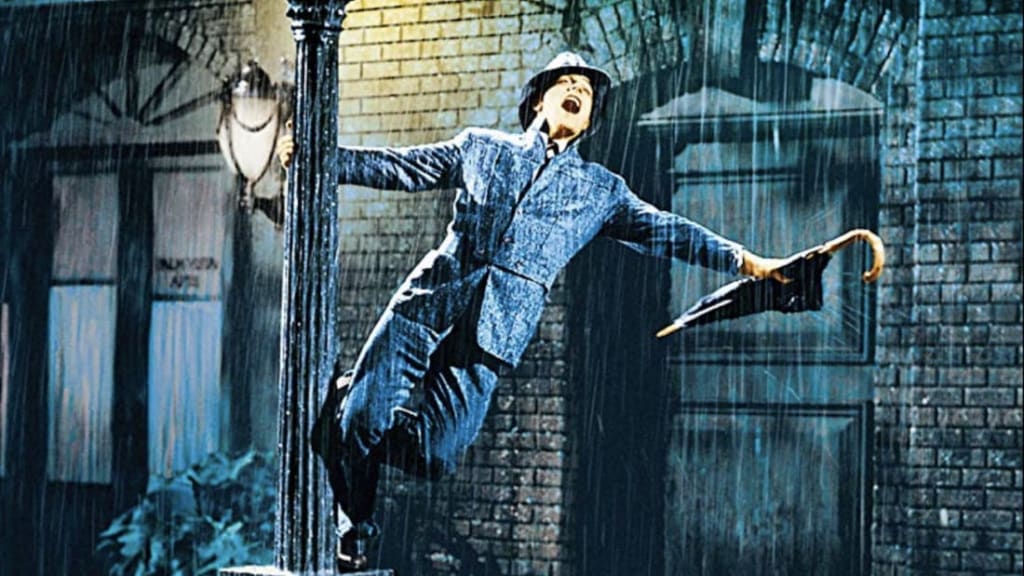 After watching Singin' in the Rain, a handful of times I thought I'd concluded there was no way that this musical could possibly get any better. Since I've now seen it with a live orchestra, I can confirm I was certainly mistaken. A few weeks ago, I had the opportunity to see this beloved classic take on a new form by the Toronto Symphony Orchestra. Let me just say that this elevated the film to another level, making it completely come alive, even after its initial release nearly 70 years ago. It was unbelievable to experience such a beautifully made piece of cinematic history alongside one of the best orchestras in Canada. To celebrate such a remarkable achievement, combining this timeless film with a live band, I decided to somehow put into words exactly how masterful Singin' in the Rain really is.
To be frank, Singin' in the Rain is a musical about movies. What more could you possibly ask for? It offers a lighthearted look at Hollywood in the 1920s, as studios made the transition from silent films to "talkies." The movie stars seasoned pros Gene Kelly and Donald O'Connor as Don Lockwood and Cosmo Brown, as well as 19-year-old newcomer Debbie Reynolds as Kathy Selden. Whenever this trio is together onscreen, there's magic in the air. The scene is inevitably brighter, the music is much more cheerful, and the chemistry is out of this world. They truly light up the screen every time they're in each other's company. After quite some time, the group finally come together to bust out their own rendition of "Good Morning," written by legendary Hollywood film producer and lyricist Arthur Freed and musician Nacio Herb Brown. The score was created by Lennie Hayton, which would go on to be nominated for "Best Original Music Score" at the 25th Academy Awards.
Singin' in the Rain was released in 1952, during the Golden Age of Hollywood film making. Freed was the brainchild behind all of MGM's dazzling musicals of the time, producing incredible showstoppers like An American in Paris, On the Town, Easter Parade, Meet Me in St. Louis and Gigi. He was the one who brought the beauty of Broadway musicals to screens across the country, courtesy of MGM's sound stages. He molded the acting careers of American icons Gene Kelly, Frank Sinatra, Judy Garland, Jane Powell, along with so many more. The directors and choreographers under his control were given free rein, which was practically unheard of for the time. Singin' in the Rain, along with the other Freed-produced musicals, would not be as timeless as they are today without his undeterred faith in his trusted employees and colleagues.
The true art of Singin' in the Rain is its ability to make you smile with unadulterated glee. When O'Connor breaks into "Make 'Em Laugh" while parading around the studio, stumbling over his own feet and running into walls, it's hard not to find amusement. After some speech therapy, Kelly and O'Connor pair up for "Moses," a gut-busting number that sees the two stars navigating more than a few tongue-twisting lines. During another instance, an enjoyable evening ends with a plan to save The Dueling Cavalier by changing it from a failing drama to a musical. By this time, Kelly, O'Connor and Reynolds realize its morning. They burst into one of the livelier numbers of the entire film, "Good Morning." And of course, who can forget Kelly dancing down the street, sweetly crooning the lyrics to "Singin' in the Rain."
Sure, there are other musicals out there that have great songs and an exceptional cast to go along with it, but nothing can make you feel better on a gloomy day than watching this masterpiece. I walked out of the theatre with tears in my eyes, a smile on my place and a happy refrain. Unfortunately, there was no rain in the forecast that night.
About the Creator
History lover, music nerd and sports fanatic. | Instagram & Twitter: @shandipace, YouTube: https://www.youtube.com/shandipace
Reader insights
Be the first to share your insights about this piece.
Add your insights