Sighted and Sounded Out
The BFI List of the Best Films of All Time...and Telling the Truth
The list is out; the magazine will arrive here soon; the controversy grows.
Every ten years, the British Film Institute puts out a special issue of their magazine called 'Sight and Sound: The 100 Greatest Films of All Time'. The list is compiled from the votes of academics, insiders, critics, and - as a novelty - even directors. There is one for critics and one specifically for directors and the twain often do not meet. But this year, it seems like they are screaming at each other over the holiday meal without letting the other side get in a single word.
The choice for best film of all time is...
Jeanne Dielman, 23 Quai Du Commerce, 1080 Bruxelles by Chantal Akerman.
Don't worry. Most of you have never heard of it and will probably never watch the whole thing.
I have, and I have a few things to say about it and the choice made by the expanded voting pool.
Any list of the greatest of any type of anything should be approached the way certain religious documents and artifacts are approached by sensible believers: with both faith and scepticism. No one has a monopoly on taste, and the only list you should hold faith with is the one in your head that does not insult your true feelings (a hard thing to keep safe as you approach the end of another year and are bombarded with year-end lists of all the things you either missed or wanted to forget).
But let's take a look at those lists (it is divided up between choices made by critics and the like, and directors):
The Directors' List:
2001: A Space Odyssey (Stanley Kubrick, 1968)
Citizen Kane (Orson Welles, 1941)
The Godfather (Frances Ford Coppola, 1972)
Jeanne Dielman, 23, quai du Commerce, 1080 Bruxelles (Chantal Akerman, 1975)
Tokyo Story (Yasujiro Ozu, 1953)
Vertigo (Alfred Hitchcock, 1958)
8½ (Federico Fellini, 1963)
Mirror (Andrei Tarkovsky, 1975)
Close-up (Abbas Kiarostami, 1989)
In the Mood for Love (Wong Kar-wai, 2000)
Persona (Ingmar Bergman, 1966)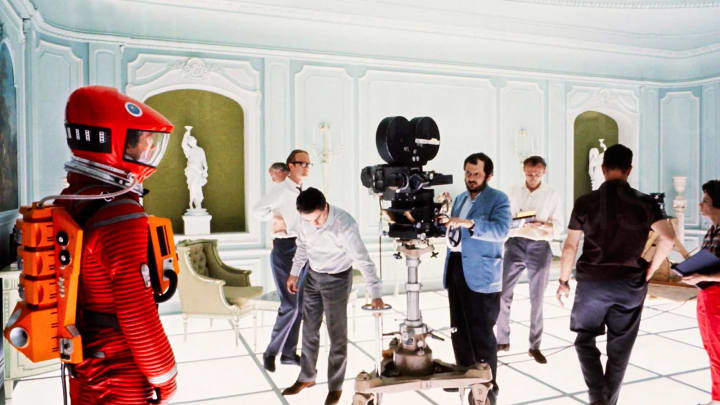 Okay, I like this list. The are quite a few overlaps with the positioning (several of the films on the list held the same number) and I can honestly say that this is a good jumping off point for anyone interested in what film can do (it is not all superhero spectacles and remakes). This past year, I watched the fiftieth anniversary re-release of Coppola's epic with a friend who had never seen it before. The look on her face was the one I had when I watched many of the above choices. And Kubrick at number one? Sure, why not, especially when I consider all of the effort made by the mercurial genius to get his epic absolutely right.
And now, the critics and academics get their say:
The Critics' List:
Jeanne Dielman, 23, quai du Commerce, 1080 Bruxelles (Chantal Akerman, 1975, Belgium/France) (215 votes, 13.1%)
Vertigo (Alfred Hitchcock, 1958, USA) (208 votes, 12.7%)
Citizen Kane (Orson Welles, 1941, USA) (163 votes, 9.9%)
Tokyo Story (Ozu Yasujiro, 1953, Japan)
In the Mood for Love (Wong Kar Wai, 2000, Hong Kong/France)
2001: A Space Odyssey (Stanley Kubrick, 1968, UK/USA)
Beau Travail (Claire Denis, 1998, France)
Mulholland Drive (David Lynch, 2001, USA)
Man with a Movie Camera (Dziga Vertov, 1929, USSR)
Singin' in the Rain (Stanley Donen & Gene Kelly, 1952, USA)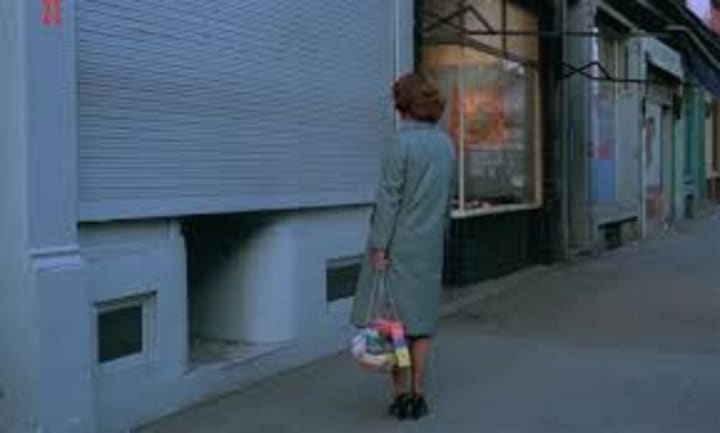 The list I found includes information about the number of votes involved and it is a very interesting look at how close the vote was (it could have been Hitchcock's year once again). But I have to wonder as I stare at this one: what is the real difference between the creators and the critics? What are they looking at when they sit in front of a silver screen and taking the time to imbibe the images and stories in front of them? And it might seem odd to be more critical of two lists that contain a great deal of overlap, but I prefer the list created by the creators. 'Singin' in the Rain' is a fine musical, but not a film that powers ahead of titles such as 'Touch of Evil', 'Battleship Potemkin', 'Breathless' or even one of Disney's early masterpieces. All I can think of are the films that were not able to get the votes needed.
Still, if you want to be a cineaste and enjoy something beyond the usual Cineplex fare, you should try to hunt down these movies and see what the fuss is all about. And nothing here is set in stone. If you do approach this list as a guide, you should see it the way an illiterate preacher approaches the Bible: with faith. And don't worry if you are offended that your favourite film did not make it. The list is definitely going to change again in another ten years.
Enjoy the hunt.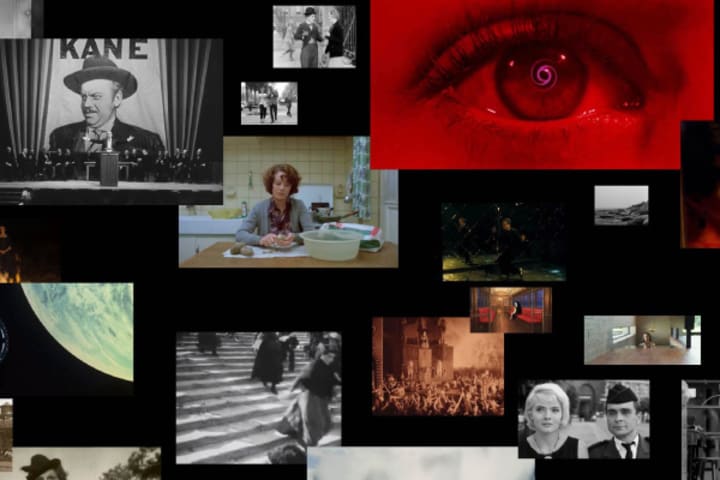 Reader insights
Be the first to share your insights about this piece.
Add your insights