Shows that make you want to climb inside your tv
Good tv is good for the soul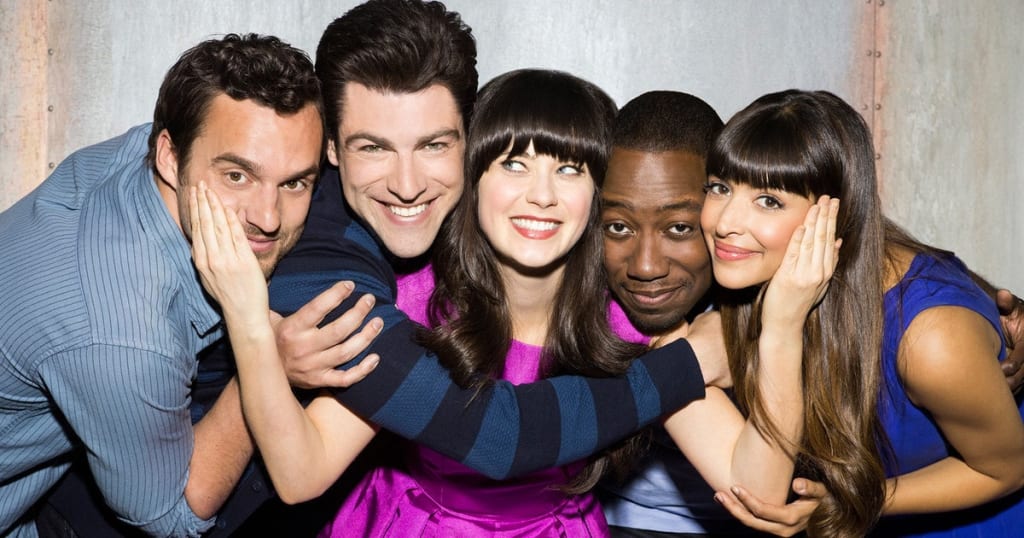 Are you struggling to come to terms with the mundanity of your lifestyle? Is a world of partaking in social media and having the insanely rich splurged all over your screen messing with your perceptions about life? I highly recommend you give extremely well written and completely hilarious shows like, New Girl, Superstore and Modern Family, a watch, and observe how life can be: funny, dramatic and filled with a wealth of experience whilst still living that normal lifestyle that people love to hate.
Don't get me wrong, I'm an absolute sucker for a heart wrenching dramatic tv show that has you sitting on the edge of your bed shouting at the tv. I love the tears, I love the heartache, and I love the life and death crisis element. However, it's also good to watch shows that make you laugh, not cry. Shows that put you in a good mood – because is it just me or does it seem like everyone is struggling to be in a good place right now? Apparently living through a never-ending pandemic can do that to you, who knew right?
We've all seen the classics - Seinfeld, Friends, (if you haven't, please, seriously catch yourself on, what are you doing?) The beauty of these shows is that they revolve around a group of friends simply living their day-to-day normal lives: going to work, hanging out, falling in love, breaking up - it's amazing because they're really about nothing, but simply put; they are so good. We could watch them all day, and many of us have. Which begs the question, do we really need to be living crazy lives, living like celebrities to have a good time? I sincerely hope not - scratch that, I know we don't.
If you're a Friends lover, you will undoubtedly love New Girl, Superstore and Modern Family. If you're in the minority of people, (who can't be trusted) who don't like Friends, then you should still give these shows a watch. There's still some hope for you.
Let me give you a brief rundown of the shows, the same principal applies - let's look at the fresh genius of New Girl firstly. A sweet girl finds herself living with three guys in a loft in Los Angles. The first lesson becomes very apparent; surround yourself with the right kinds of people and you will feel like you can get through anything. Each of the main characters have extremely different personalities, which is great because in reality we are all so unique, and all those wonderful qualities in us, look for soul mates in many different ways.
We see true friendship and loyalty with the relationship between Jess and Cece. Two very different girls who bonded at a young age and haven't looked back since. As well as the heart warming and hilarious friendships between the four guys: Nick, Schmitt, Winston and Coach. You will laugh until you cry watching the goings on between these six soul mates.
Alike New Girl, Superstore also follows the lives of characters with completely opposite but complimenting personalities. They may not have the most glamorous job of all time, but boy are their lives interesting. Watching this show has made me want to work in a superstore and become friends with people I would never have had the chance to meet, never mind create friendships with.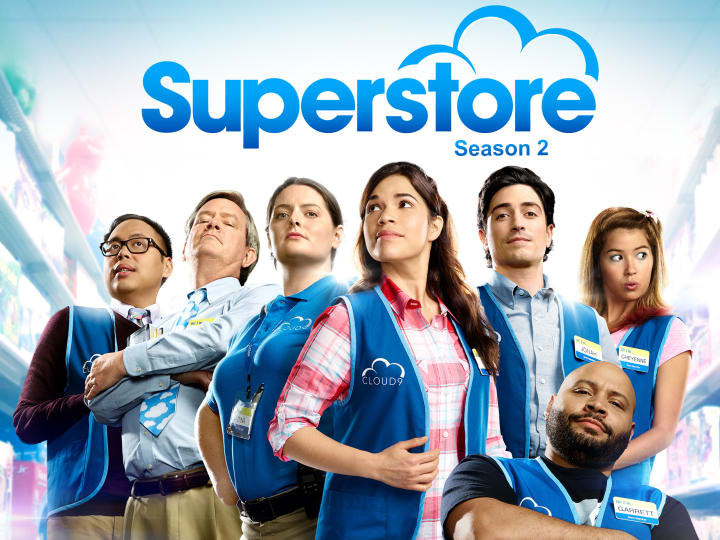 In both shows, they have crafted romances that have us hooked from the first couple of episodes. They completely nail the timing, in a way that is so difficult to do. Something you would imagine to be simple, but if not done right, loses the element of 'the chase', the oh so important chase. An element that is so enticing to us as humans; both for our fiction and for our real lives. It's human nature: it's exciting, it's butterflies, it's a racing pulse, it's sadness and in the end, if we're lucky, it's wholesome, heart-warming and exciting happiness. It's the 'will they, won't they' complex that keeps us wanting more. Of course, I won't tell you the outcome, you'll have to watch the magic for yourself.
When I watched the first episode of Modern Family, I didn't watch anything else for days. This show had me belly laughing, you know that kind of hearty chuckle you do when you find something truly funny - and belly laughs are a true gem, never hold in a belly laugh. I hear it makes you live longer, and if not, maybe it will help those abs. The star of the show for me is hands down, Phil Dunphy. If you have seen even one episode of this, you'll know why, a wonderfully energetic and delightful character.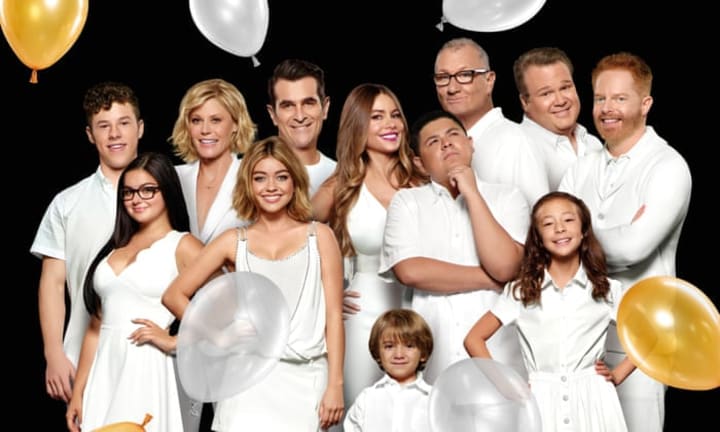 If British comedies are more to your taste, then please binge watch Only Fools and Horses – a show set in Peckham in south-east London, staring the Trotter family, two market trading brothers and their attempts to get rich - we can all relate, and as a happy bonus, they use words like 'plonker' and 'cushty' and its great fun.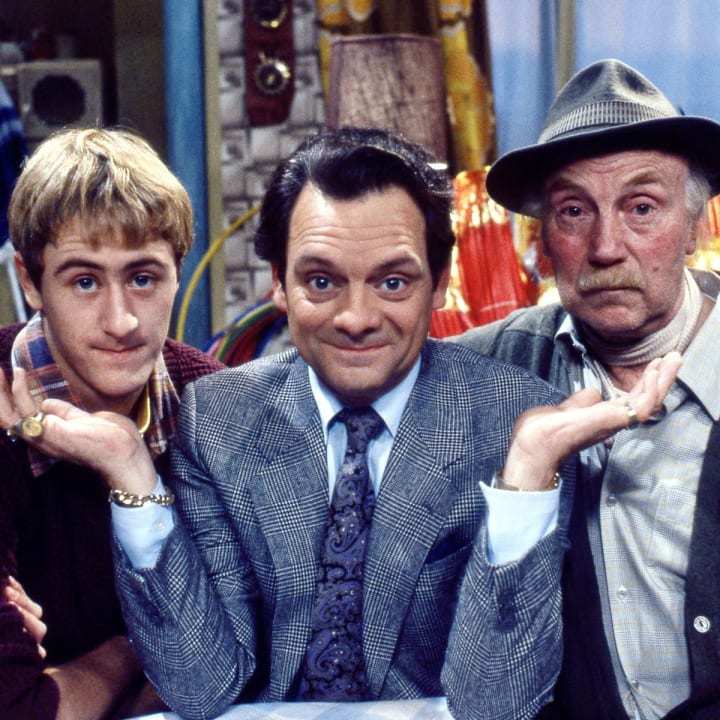 Oh, and while you're there watching the Trotters, you may as well treat yourself even more and stick on The Vicar of Dibley, for a whirl. The story of a small backwards rural village that gets assigned a female vicar following the 1992 changes in the Church of England that permitted the ordination of women. You will fall in love with this character because there really is no one like Geraldine Granger: hilarious, bubbly, caring and a raging chocoholic, (yes, I think we've found another relatable character trait).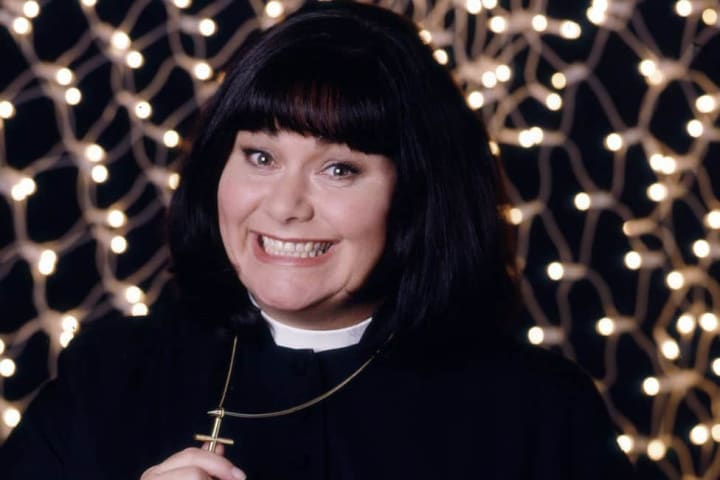 These shows provide me with a feeling I can only describe as festive - and if you haven't already guessed, happiness and festivity is the vibe we are going for with these recommendations. All of these shows I could watch multiple times, happily and enthusiastically, because not only are they great tv, but they're such great tv that you forget about all your problems, and all you want to do is laugh with them and basically climb into your tv screen to be with them – and who doesn't want to watch shows like that?