'She Said' is More than Just a Movie
She Said is another opportunity to learn from our past and get better.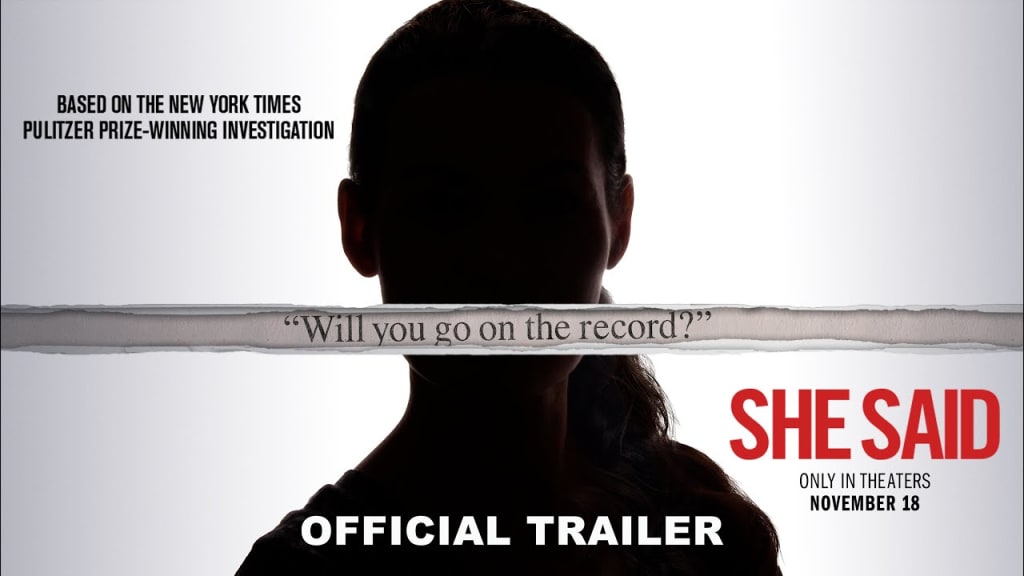 She Said (2022)
Directed by Maria Schrader
Written by Rebecca Lenkiewicz
Starring Carey Mulligan, Zoe Kazan, Patricia Clarkson
Release Date November 18th, 2022
Published November 23rd, 2022
She Said takes cues from All the Presidents Men and Spotlight and turns a spotlight on the abuses that led to the #MeToo social media movement. The film stars Carey Mulligan and Zoe Kazan as New York Times journalists Jodi Kanter and Megan Twohey who spent several months crossing the country, conducting interviews and uncovering information about Hollywood producer Harvey Weinstein, a criminal, rapist, creep who is currently in jail for the crimes he committed.
It's important to say that Weinstein is a convicted criminal as there are people who attempt to minimize what he did and brush away criticism of powerful men by hand waving sexual harassment as being a product of the time it was committed. It's a bizarre bit of mental gymnastics but there are numerous media figures who are willing to stand up for the Harvey Weinstein's of the world and excuse their behavior because, according to these armchair pundits and keyboard warriors, these powerful men didn't know what they were doing was a crime.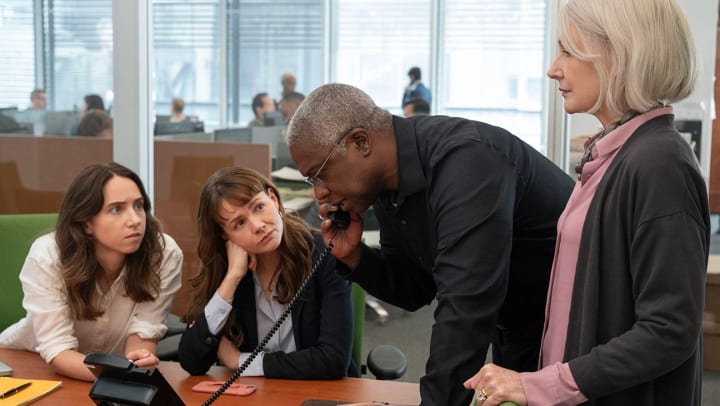 In the years before the Women's Rights movement and the increased representation of women in the workplace and in the halls of power, it was commonplace for powerful men to abuse women, to make demands of women sexually, and to go even further than that in forcing themselves onto unwilling women. By the logic of Harvey defenders, men of a certain age should be forgiven for their behavior because that's just how they grew up. Pro tip, if you think this is a reasonable excuse, you're part of the problem, you're wrong and please stay away from women.
Part of the strength of She Said is how the movie demonstrates what these reporters were up against. They were battling not just one villain, though Weinstein is undoubtedly a villain who occupies a large space in this story. No, they were battling an entire villainous, poisonous mindset. They were up against a culture that, at the time, treated terms like Casting Couch as a punchline. Women have been degraded for years by people who thought it was funny that a woman had been 'riding the casting couch' to get where they are.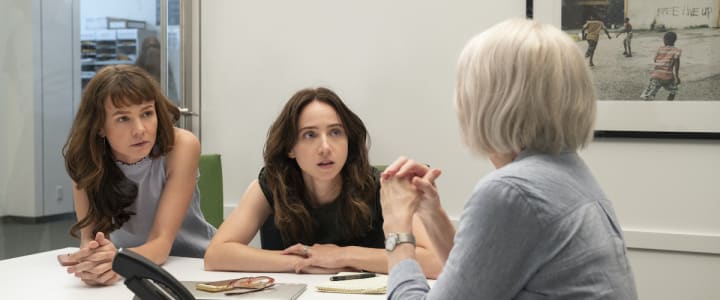 The behavior of Harvey Weinstein, aside from when it rose to the level of actual criminal behavior, was treated as normal. Asking a woman for a massage, asking women to remove their clothes, asking women to watch him take a shower, these actions were normalized and convincing the world that these behaviors were more than just wrong, they were worthy of punishment, was a massive boulder that these reporters were pushing up a steep hill.
Then there were those who eagerly blamed the victims of people like Harvey Weinstein. She Said benefits from the use of names we recognize such as Rose McGowan, a victim of Harvey Weinstein who was degraded for speaking out when her assault actually happened. Here is a question for you, what made you think Rose McGowan wasn't telling the truth when she spoke about Harvey Weinstein assaulting her? What about her made her any less credible than any other person alleging an abuse of power?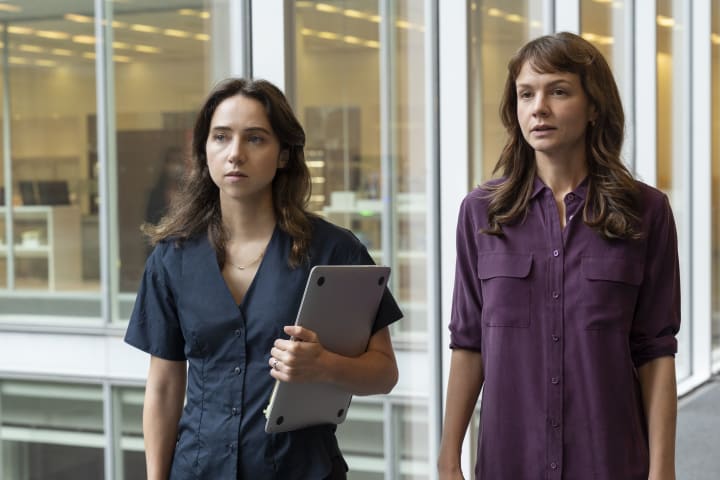 If you are planning a rebuttal to my question in the comments then ask yourself this: why do you know any of what you think you know about Rose McGowan? Why are you so invested in the idea that she may not be telling the truth? Why does it matter to you? You aren't Harvey Weinstein, you aren't his defense attorney. If you're wanting to turn this around and make this about me, ask yourself why you are so eager to argue about something with someone who also has no vested interest in what happened? Before you write your rebuttal, truly examine your life and perhaps consider moving on. Just to make myself clear, I empathize with Rose McGowan and I wish that what happened to her never happened. Beyond that, I have no role to play here.
The reporters who eventually told Rose McGowan's story did have a vested interest, the truth. They did an actual investigation and presented their findings for us to examine and determine how we feel about those findings. It's not about defending Rose McGowan or any of the women whose stories ended up shaping She Said, it's about presenting their stories and allowing rational people to reach a rational conclusion. Based on the evidence, a pattern of documented behaviors, and Harvey Weinstein's own words, it's not hard to determine that he abused his power, that he committed acts of sexual harassment in the general course of doing business, and that it was proved legally that he had committed sexual assault.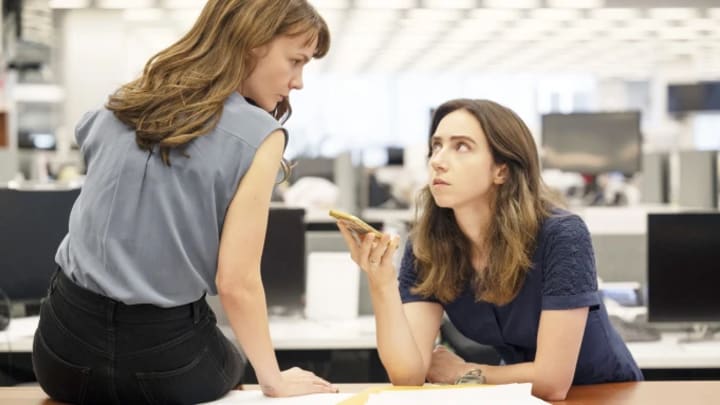 She Said is a corrective step. It's a movie that reframes the #MeToo movement around fact. It collects evidence and presents a case. That this case can be further extrapolated to a metaphoric exploration of male behavior in general is a natural outgrowth of this kind of conversation. Ask yourself why you don't want to have a conversation about the experiences of women in workplace situations? Ask yourself why the #MeToo movement was a problem for you. That self examination may help you understand why this all means so much to you. It might help you to learn to listen to the experiences of others, find your empathy and become a more open and understanding person.
The kneejerk dismissal of #MeToo or this movie, She Said, is indicative of a toxic mindset. I'm not saying you must see this movie, though I do recommend it. What I am saying is, if you are someone who openly scoffs at this movie or at #MeToo you have some self examination to do. That's a weird mindset to take regarding people sharing their personal experiences, especially ones that have nothing to do with you. What #MeToo should have done and what this movie would hopefully do again, is open up a dialogue where people can share experiences safely, and honestly, and for others to listen and empathize first, before engaging in angry skepticism. You don't have to believe every story, but dismissing all stories is a toxic mindset.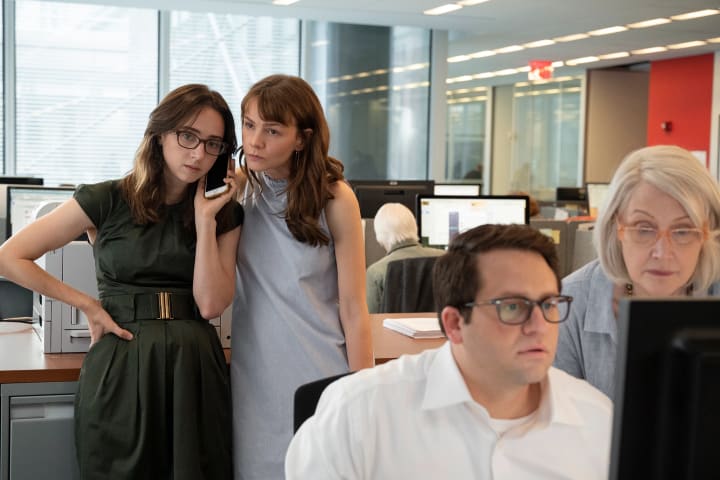 Believe Women is a phrase that came from #MeToo and it became a bizarre right wing dog whistle as those looking to criticize #MeToo mischaracterized the phrase into 'believe all women.' That's not what the phrase intended. It was simply a request for people to listen first. Listen to the story and if for whatever reason you don't believe the story, walk away if it had nothing to do with you. It's weird that you would want to argue with someone who is saying they were a victim. Debating someone who says they were a victim is a strange and toxic approach to the world, especially when you are not someone directly involved in what the victim is talking about.
Imagine, a woman reports a case of harassment to the Human Relations Department where they work. The H.R Director begins to take the woman's statement and you, some random stranger, completely uninvolved in the situation, decides to enter the room and debate the woman's statement. That would be weird and uncalled for and not at all okay. And yet, thousands of internet weirdos did just that when they attacked women online for sharing stories from their own lives in which they felt harassed and victimized. If a woman even hinted at making their story public, random people on the internet deemed themselves avengers and accused them of lying. Why? Why would that be your perspective when someone is talking about having been a victim?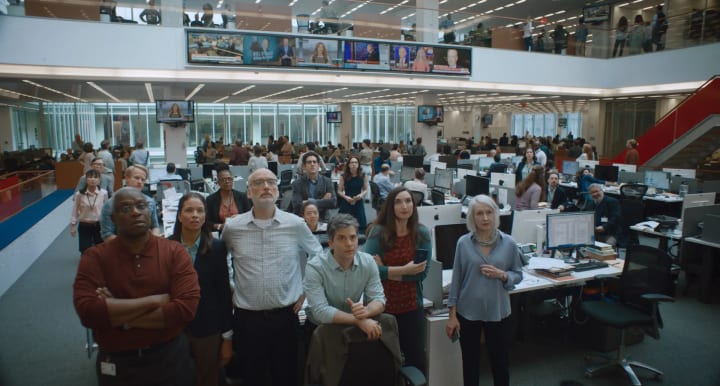 It's weird, toxic, and creepy to attack someone who says they were a victim. You are weird and creepy for doing that. Someone may lie about an experience, it happens but your attack mindset, the immediate decision you make to debate or berate someone who is talking about an experience in their life is very weird. Before you jump into a comment thread and begin a 'debate,' take a step back from the keyboard and ask yourself why this has you so triggered that you must start a debate with someone who is telling you they've been victimized. It's weird, creepy, and toxic to inject yourself into this discussion. If you know the victim, perhaps you have a role to play. But if you are an internet rando talking to strangers and calling them liars based on your own worldview, that's weird. You're weird. And toxic. Seek professional help.
I have completely strayed from the topic of the movie and whether the movie is good. I apologize for that. This has been on my mind for a while and I could not find a way to put it all together until now. I think the move She Said is quite good. It's well directed, exceptionally acted, and plays out a story of journalistic integrity while still offering an entertaining true crime story. The comparisons to Spotlight and All the Presidents Men are warranted because She Said has a very similar approach to a real life story of professional journalists performing their job in exemplary and fascinating fashion.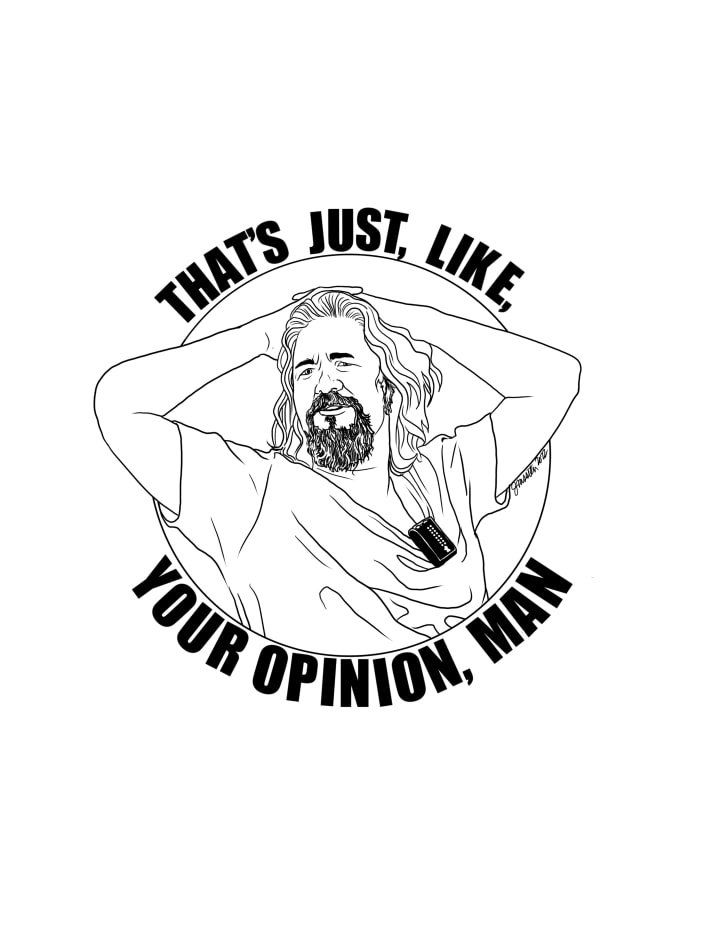 Find my archive of more than 20 years and nearly 2000 movie reviews at SeanattheMovies.blogspot.com. Follow me on Twitter at PodcastSean. Follow the archive blog on Twitter at SeanattheMovies. Listen to me talk about movies on the Everyone's a Critic Movie Review Podcast. If you've enjoyed what you have read, consider subscribing to my work here on Vocal. If you'd like to support my writing you can do so by making a monthly pledge or by leaving a one-time tip. Thanks!
movie
About the author
Hello, my name is Sean Patrick He/Him, and I am a film critic and podcast host for Everyone's a Critic Movie Review Podcast. I am a voting member of the Broadcast Film Critics Association, the group behind the annual Critics Choice Awards.
Reader insights
Outstanding
Excellent work. Looking forward to reading more!
Top insights
Compelling and original writing

Creative use of language & vocab

Easy to read and follow

Well-structured & engaging content

Excellent storytelling

Original narrative & well developed characters
Expert insights and opinions

Arguments were carefully researched and presented

Eye opening

Niche topic & fresh perspectives

Heartfelt and relatable

The story invoked strong personal emotions

Masterful proofreading

Zero grammar & spelling mistakes

On-point and relevant

Writing reflected the title & theme
Add your insights