She-Hulk Review: "The Retreat"
An unexpected visit to a retreat is an eye-opening experience for Jen, though she remains unaware of a sinister betrayal from someone close to her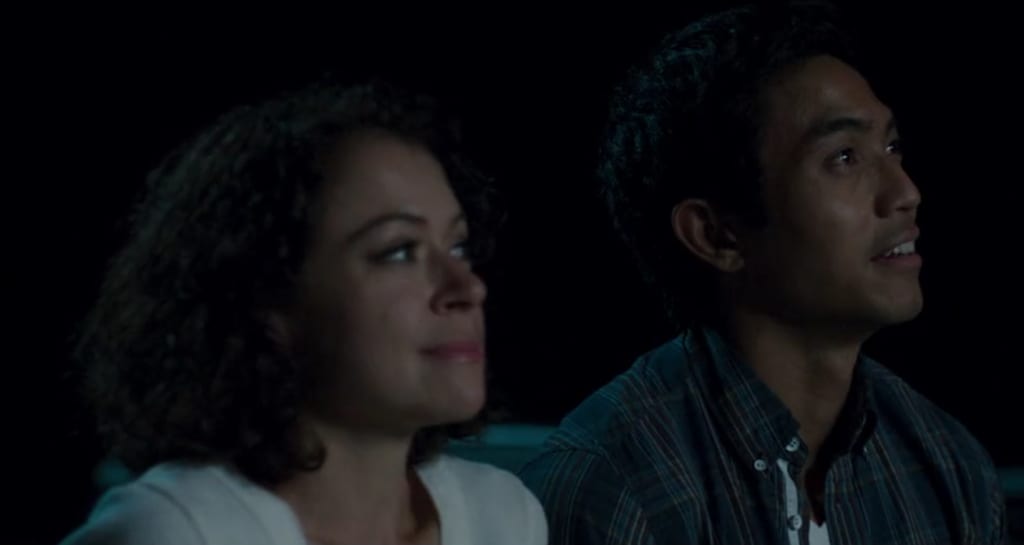 We have finally entered the bottom one-third of She-Hulk, with the previous episode seeing Jen engage in a budding relationship with Josh Miller, who she met while attending the wedding of her childhood friend, which also saw Jen engage in another encounter with Titania. All the while, Nikki learned about the existence of Intelligencia, a sinister faction who targets superhumans, with intent on harming and even killing them, and She-Hulk is no exception.
In this episode, Jen goes on numerous dates with Josh, with one of them being at a drive-in, but one day, after a night of consummation, Josh disappears, leaving Jen worried. She constantly checks her phone for a message from Josh, with the scene later revealing that Jen did find out about Intelligencia from Nikki. Jen later receives a call, but it's from Emil Blonsky's parole officer, who informed Jen that Emil's monitor was shut off. The pair went to Emil's retreat, which saw the revelation that the monitor problem was caused by an electric fence. The problem was solved, but Jen ran into another problem: her car was destroyed by a pair of retreat patients known as Man-Bull and Aguila, whose fight caused the damage.
Jen waited for a tow truck, but she would have to remain at the retreat, while dealing with an inability to get a signal on her phone. She finally gets a signal after entering the barn, where Emil and his group engaged in a therapy session. It's at this point where Jen encounters a familiar face: Wrecker, who was part of the Wrecking Crew from episodes earlier, leading to Jen to "go green" and toss Wrecker across the barn. In actuality, Wrecker stated that he was done with the crew, and afterwards, Jen ended up being part of the session, though she didn't want to discuss any of her problems.
After some prodding, however, Jen reveals her problems with Josh, and later mentioned how happy she was to be with someone who loved Jen as Jen, while adding that Josh never thought about She-Hulk. She later mentions how she could turn into the pretty and popular girl any time she wanted to, and she would be loved immensely, but she felt like it would be cheating. Meanwhile, she has Josh, who solely cares about Jen, not her superhuman alter-ego, but Josh suddenly ghosts her. The rest of the group want to beat up Josh, but they are talked out if it, and they tell Jen not to use She-Hulk as a protective shield. Under a new suggestion, Jen deletes Josh's number, and enters a steam room, which refreshes her.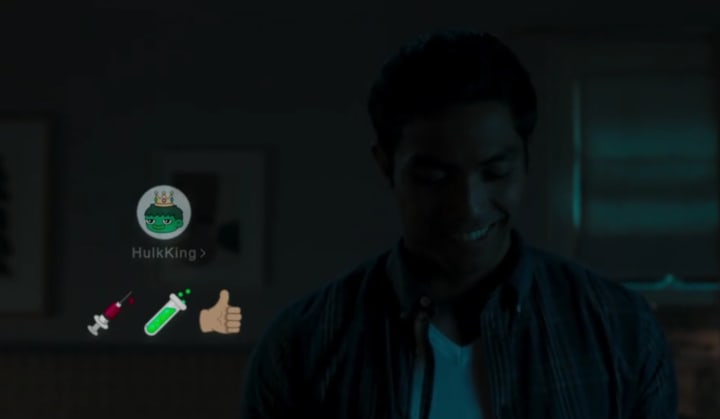 Jen leaves the retreat feeling so much better, but we viewers, well, don't. We learn the truth about three days prior, and what really happened. As it turned out, after Josh and Jen consummated, we see Josh copying information from Jen's phone, and also sending to text to "HulkKing" informing him that he got She-Hulk's blood sample. So Josh is part of Intelligencia. My goodness. This doesn't surprise me. I can smell a rat a mile away and my nose hasn't failed me yet. Also not surprising is the plot thickening as this season gets closer and closer to the pivotal finale. Josh Miller is played by Trevor Salter, and regarding his résumé, Salter appeared in the 2015 film, Ricki and the Flash, and guest starred in a recent episode of Blue Bloods.
"The Retreat" was released on Disney+ on September 29, 2022, and following this episode, two episodes remain. It should be very interesting to see what develops in the following episode, as well as the finale. Hopefully, we get a second season after this one ends; this show is absolutely spectacular!
Thanks for reading my review; feel free to leave a comment below! If you like it, click the heart and click subscribe if you want more, and feel free to leave a tip or pledge (if you want)!
review
tv
About the author
Born on March 18, 1985. I am an avid fan of sports and wrestling, and I've been a fan of female villains since the age of eight. Also love movies--especially comedy and horror--and among my favorite TV shows are The Simpsons and Family Guy
Reader insights
Be the first to share your insights about this piece.
Add your insights