'Shazam' (2019)—Trailer 2: A Fanboy Reacts
DC is kicking back against their 'dark and stormy' take.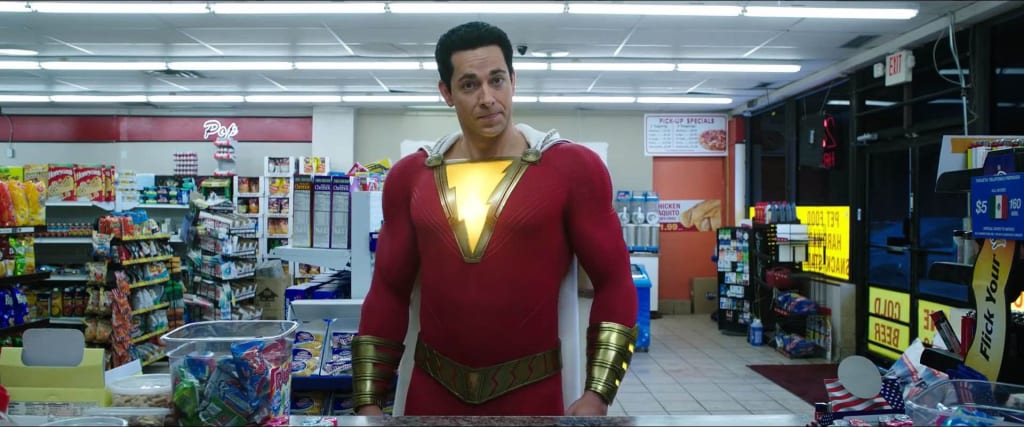 Shazam comes out in a little over a month, and DC has dropped the final trailer that has completely turned me around on the film.
I haven't been the biggest fan of DC in the past. I liked Wonder Woman, Man of Steel and thought Batman vs. Superman had some potential and stand out moments. However, I have yet to see Aquaman (will be reviewing soon) and the rest of the DC films have been incredibly underwhelming, overall. This all seems to be course correcting, however. Aquaman did incredibly well at the box office, surprisingly, and it seems that Shazam is going to be an out-and-our comedy.
The reason that I haven't been excited about Shazam is because it seemed to be a fairly bland experience from the previous trailers. It seemed like a run of the mill superhero movie, with a bit of wit to it. However, the second half of this trailer had me laughing out loud at moments. Now let's break these down a little and give my thoughts on the trailer for Shazam.
Familiar Territory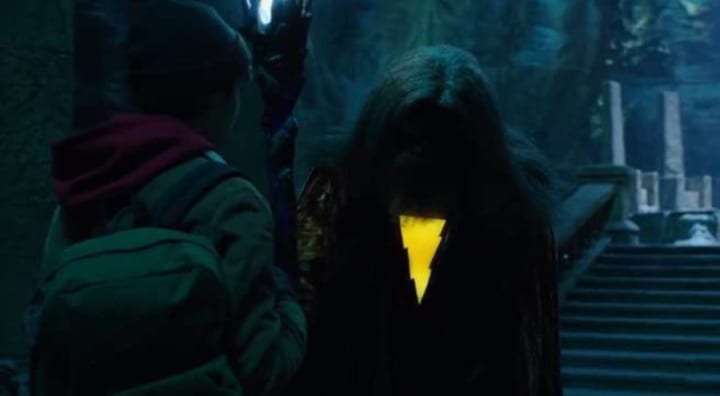 The trailer opens with essentially a slimmed down version of the previous trailers. Billy Batson finds a wizard, is granted powers and then tests them before running into Mark Strong's eye infection. At first, this seemed to be the whole trailer. Just a slightly different version of stuff we had already seen, but set to a different song, and this sequence contained my main problem with the trailer. The idea of calling out the name of a superhero for being ridiculous was tired before it even began. Guardians of the Galaxy did a similar joke five years ago with Star-Lord, and not only do DC use pretty much the same joke, but they use the same actor in Djimon Honsou. That seems almost on purpose.
But it's the proper introduction to Mark Strong as Doctor Sivana who opens up the trailer to show a different side to the film.
'Get Him, Batman'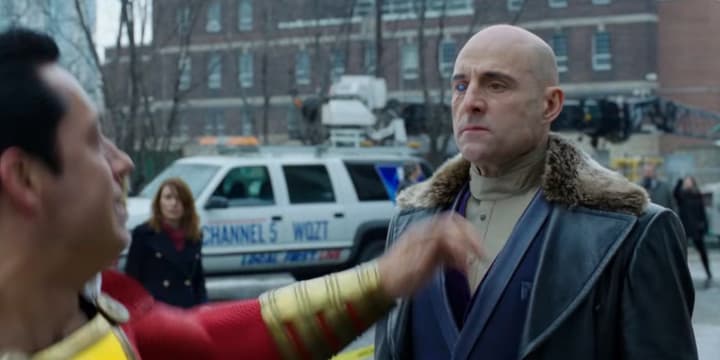 At this point, I think it's pretty safe to say that we all know where this movie is gonna go. Boy is gifted powers, has fun with them for a bit, meets a bad guy who beats him down, boy learns what it really means to be a hero and beats the bad guy. I think this film knows it, and doesn't hide away. What it is showing, however, is how much fun this film is going to have with its central concept. Essentially, "what if Superman was a kid?"
The action seems to be similar to that of Man of Steel (i.e. two men punching each other while they fly past or through buildings). I'm sure this will be a weak element of the film if it tries too hard to replicate its predecessor. However, a section towards the end of the trailer shows a collection of merchandise featuring already established DC heroes, including a talking doll of Batman which is used as an ineffective blunt object. This recognition of the world this movie takes place in opens it up to all sorts of possibilities, and the ending stinger with Shazam crashing through a window actually made me laugh out loud. If they stick with being an out and out comedy, with a few self-referential winks, whilst avoiding what I shall call "the Deadpool Zone" of self-parody, I think this movie could be something special.
A Brighter Day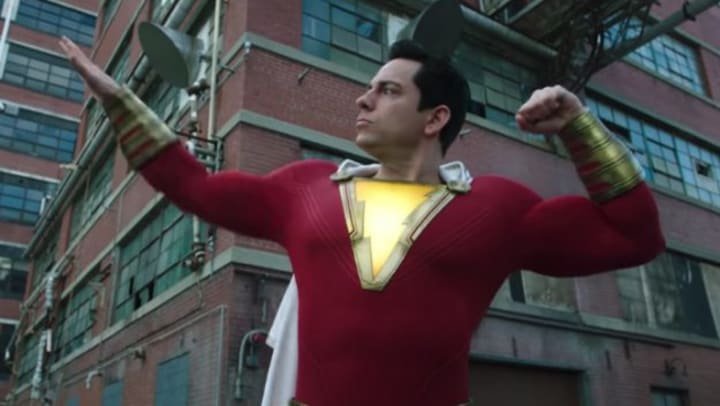 This film could potentially be make or break for DC. With Aquaman doing surprisingly well, and receiving good reviews, if they can replicate similar success with this, I think DC has a chance of pulling back the live action market.
This trailer succeeded. I am now excited for a DC film once again, and whilst there is an element of doubt, this trailer has set a lot of my pre-existing issues at ease, and I simply hope that this is a solid comedy with some above average action pieces.
About the Creator
Film reviews, movie-making articles, and more. Follow a fanboy's journey in exploring pop culture and everything else around it.
Reader insights
Be the first to share your insights about this piece.
Add your insights