'Sesame Street' Roomies Ernie and Bert Inspired By LGBTQ+ Relationship?
Emmy-winning writer says he wouldn't know how else to write them; 'Sesame Workshop' says they're puppets.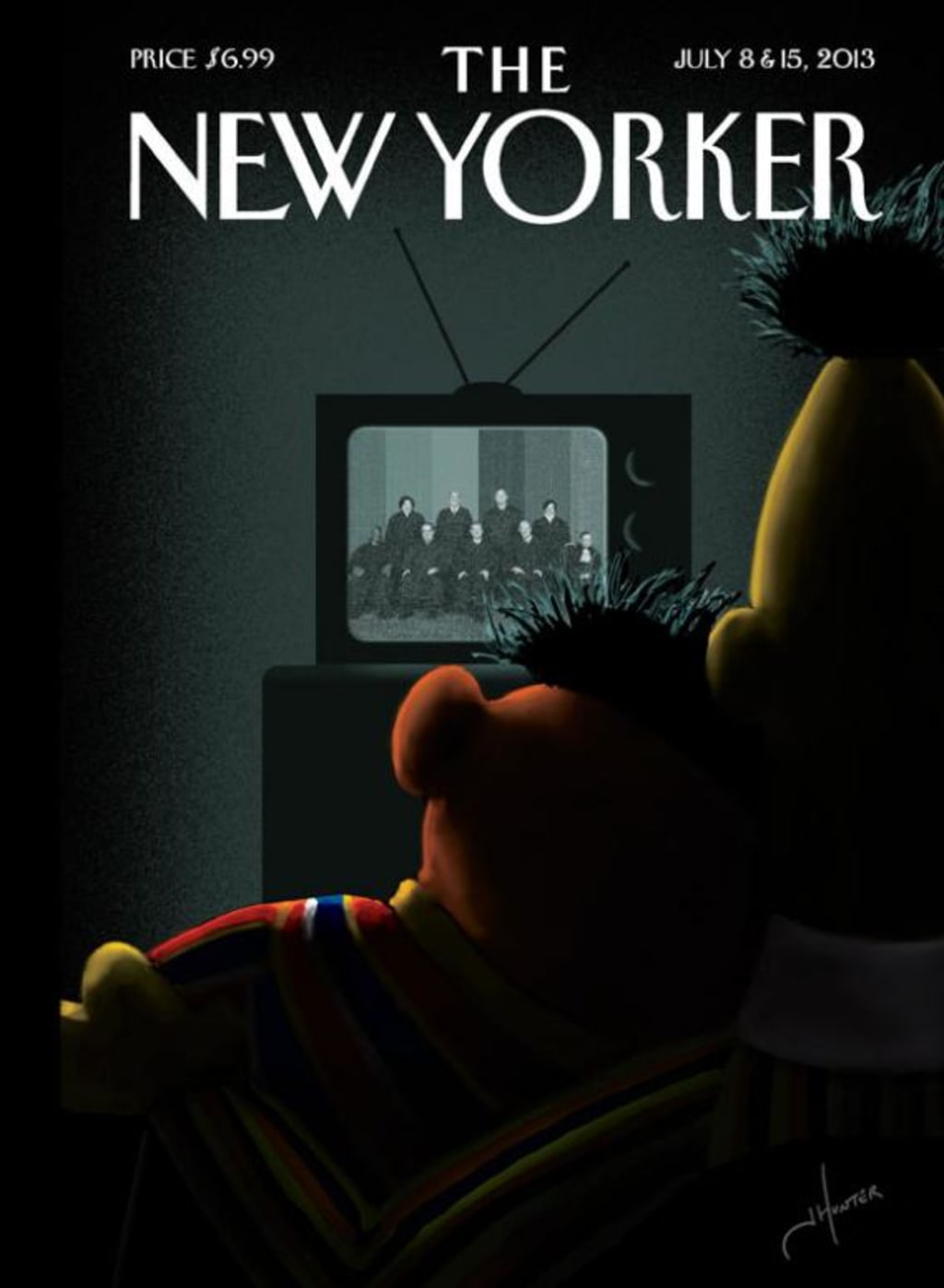 It's an argument that has been hashed over for decades: Are #Ernie and #Bert gay?
I'm really not sure why such an argument would even exist, to be honest, but thanks to Emmy-winning writer and playwright Mark Saltzman, who wrote for Sesame Street from 1985 to 1998, we might have a partial answer. Saltzman says like most writers, he writes about what he knows, and as far as Sesame Street was concerned, it was his own relationship with late film editor Arnold Glassman that inspired the dynamic between #ErnieandBert.
"I don't think I'd know how else to write them, but as a loving couple," the seven-time Emmy Award winner told the Los Angeles Times, according to The Toronto Star.
Whether or not Ernie and Bert, two of the most beloved - and occasionally controversial - characters on #SesameStreet, are LGBTQ+ characters has been a question for debate for some time. I recall hearing the first murmurings about the relationship between the two muppets when I was in my teens and therefore well past my Sesame Street days. The first time someone suggested the two characters were LGBTQ+, I thought it was sort of neat that Sesame Street would take such a risk with the characters - it was the mid-1980s and there weren't really any characters like that on television, let alone on public television or on a kid's show, so it would have broken huge ground for the time. There was no evidence, of course, but it seemed like a great move for the show to take.
Saltzman also noted that he always felt as though the two longtime roommates were indeed romantically involved, adding that considering them a couple was the only way he could really contextualize them.
"I always felt that without a huge agenda, when I was writing Bert & Ernie, they were [lovers]," Saltzman told Queerty.
While Saltzman might feel that the two longtime Muppet characters were in a relationship, it seems that at least one other Sesame Street performer and Sesame Workshop itself, are of a different view.
#SesameWorkshopsaid in a statement released September 18 that while the long-running series prided itself on diversity, Bert and Ernie were puppets and therefore devoid of sexual preference or orientation.
"Even though they are identified as male characters and possess many human traits and characteristics (as most Sesame Street Muppets do), they remain puppets, and do not have a sexual orientation," the statement reads.
Legendary puppeteer Frank Oz, who has brought to life such mainstays of Sesame Street as Grover, Cookie Monster, and Bert, wondered via Twitter why it actually mattered whether or not Bert and Ernie were gay.
"But why that question?" he asked. "Does it really matter? Why the need to define people as only gay? There's much more to a human being than just straightness or gayness."
Saltzman also did not create the characters of Bert and Ernie; these two Sesame Street icons first appeared in the pilot episode of the series in 1969, while Saltzman began his tenure on the show in 1985. In his interview, Saltzman stated that his inspiration behind how he wrote for the characters was his own relationship with Arnold Glassman, adding that he and Glassman were also frequently referred to by their friends as "Ernie and Bert." He doesn't say that the characters are unequivocally gay, but that his writing was inspired by his own relationship.
So what is the real answer here? Are Bert and Ernie gay?
In a 21st century world, where people should be free to love whom they choose in a mutually consenting relationship, does it even really matter?