Second Sight: The Talented Mr. Ripley
Film Critic Glenn Kenny looks back on his 'Premiere' movie review for the psychological thriller 'The Talented Mr. Ripley.'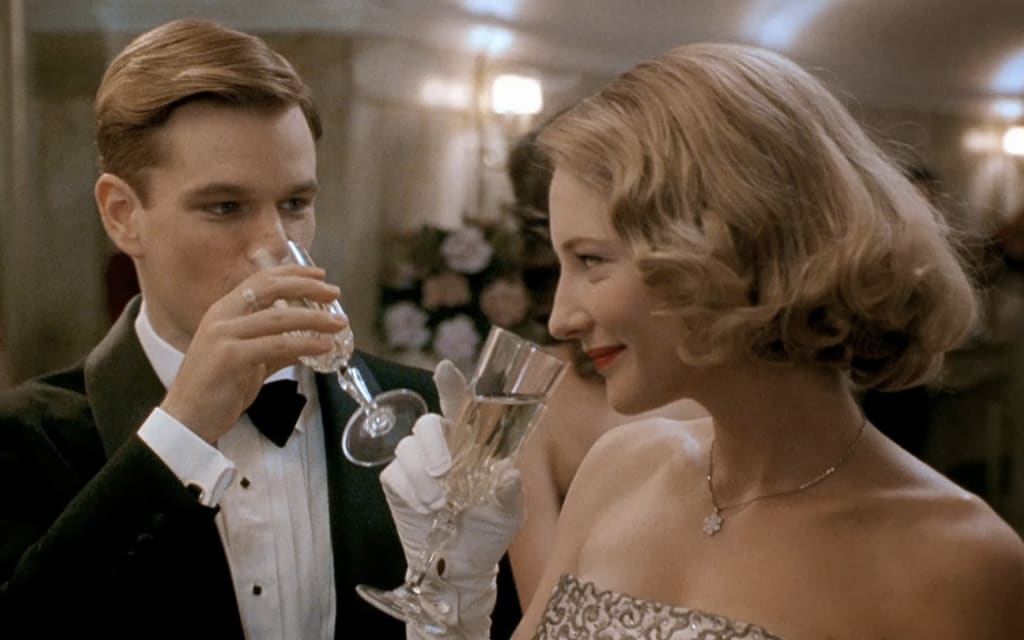 It occurs to me that even seventeen years after the fact, it might not behoove me to discuss in too much detail the precise state I was in during the creation of this review. Suffice it to say it was not a condition of sobriety, and in the years since, I've often wondered: does the movie hold up? Can I actually stand by this review? And now I must face the question head on. Hold on a minute.
Wow. That review is quite a bit shorter than I remembered. This was the nature of the Premiere reviews column. We were a monthly magazine with a long lead time—that is, we had to put the magazine to bed about three weeks before it would be sent to subscribers and appear on the newsstands—and that meant we needed to do some slick maneuvering to cover big studio movies, which more often than not were only shown to critics a week or even days before opening. So the story with this picture was that there was a certain amount of space reserved in the page layout for this review. I would be able to attend a special screening in Paramount's own room (such was Premiere's clout, and also, like Willy Loman aspired to be, I was at the time "well-liked"), after which I'd have to run back to the office, write to fit, send to copy, and we'd ship the pages the next day or something. Anyway. It was late fall, some calamity or other had sent me on an extended consultation with one Jack Daniel, and the whole process was conducted in what it would be charitable to call "a haze."
And yet. I think I managed to assess the film not only fairly but also pertinently within the context of a pretty good movie season—note the unlikely but not inapt comparison to Being John Malkovich with which I kicked off my rumination.
There is some arguable sloppiness in my clause-crazy writing. I suppose one could infer, incorrectly, from my description that the "fallen son" was Ripley's own but of course that's not right. I still admire this movie a good deal, although it's troubling to me, in a way that I can't put my finger on, that Mr. Minghella never (by my lights) did anything this good again. As for the review, I DO stand by it, although I'm a little surprised by its kicker, which is very Owen Gleiberman. I love Owen, but I don't remember ever aspiring to write like him. I must have been drunk!
1999 'The Talented Mr. Ripley' Review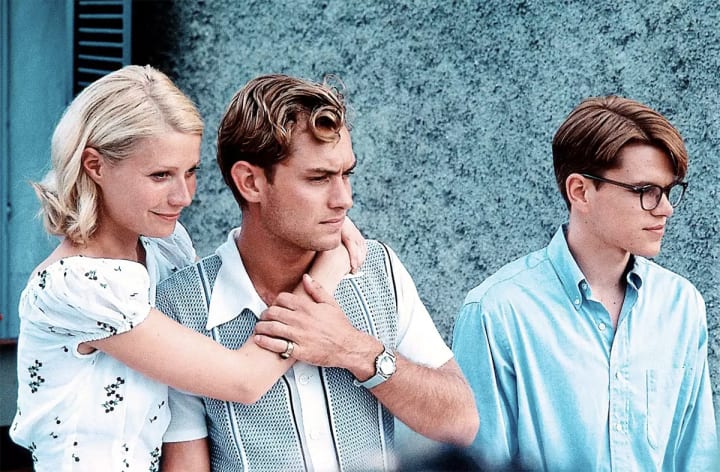 Being John Malkovich got to the question first—well, not first, of course, but first as far as the late-1999 movie season was concerned. The question: What would it be like to be someone else—and how do you get there? Patricia Highsmith's 1955 novel The Talented Mr. Ripley was, and is, one of the most trenchant works to address this question, and director-screenwriter Anthony Minghella's film of that book is a strangely wondrous achievement. Far superior to Minghella's last, much-touted effort, The English Patient, Ripley doesn't flinch for a minute at the unsavory implications of the aforementioned question, and that makes this movie about as discomfiting a "prestige film" as one could imagine.
Minghella's loose but emotionally focused reimagining of the plot—in which a desultory young Tom Ripley is recruited from a dead-end life in 1950s New York and dispatched to a glamour-drenched Italy to fetch back a fallen son, whom Ripley decides he'd rather replace than return—successfully hits a lot of risky notes, including the homoerotic attraction Ripley feels for his eventual prey, the beautiful but shallow Dickie Greenleaf. But the real beauty of Minghella's treatment of this ultimately horrifying story is the way he allows his actors to run away with it. Matt Damon's Ripley is a revelation, and not just as far as Damon's talent is concerned—there's never been a movie character quite like this before. Ripley has been adapted previously, by Rene Clement with 1960's Purple Noon, starring Alain Delon. But with Delon being Delon, audiences knew he was the Devil the second he stepped into the frame. Damon does something completely different, and terrifying. He delineates the path from wannabe to sociopath as he assumes the identity of Greenleaf. Jude Law gorgeously incarnates Greenleaf as a strange hybrid of beauty and insipidness. Gwyneth Paltrow demonstrates not merely her talent but also her modesty in the mostly unshowy role of Marge, Greenleaf's girlfriend. Philip Seymour Hoffman stuns once again, nailing a certain species of American vagabond, the comfortable heir of Ivy League privilege. These phenomenal talents enact a scenario that, in its own quiet way, is as wrenching as Alfred Hitchcock's Psycho—more wrenching, in a way, because Ripley's class and status envy is a lot easier to empathize with than Norman Bates's mother love. "Madame Bovary, c'est moi," Flaubert once said of his spectacularly shallow creation. Minghella's—and Damon's—triumph here is in making Ripleys of us all.

Glenn Kenny
Senior editor and chief film critic of Premiere magazine, 1998-2007. Appears as Dick Filth in David Foster Wallace's essay "Big Red Son." Author and Editor. New York Times Writer.
See all posts by Glenn Kenny →