Satria Dewa Gatotkaca Review (2022) Without Spoilers
Satria Dewa Gatotkaca Review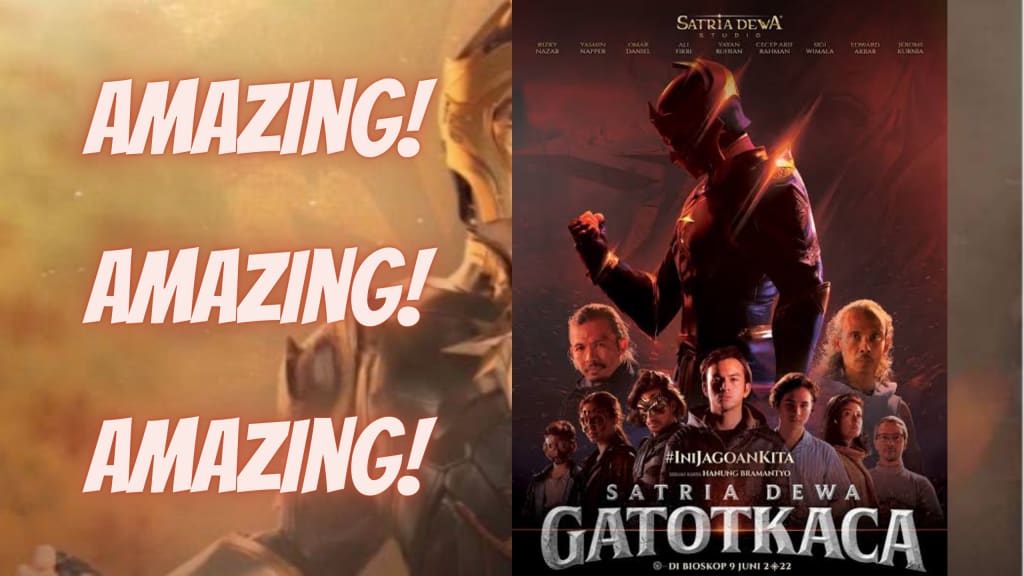 I send my sincere love to everyone. I have a daily habit of searching the internet for something, and in the meantime, I learned about the Indonesian drama fantasy film Satria Dewa: Gatotkaca, which will be released on Netflix on June 19, 2022.
At first, I thought that this was an Indian film, but after some research, I am shocked. I said, "How is this possible?" The director and writer of this film is Hanung Bramantyo, who has made Indonesian films, some of which have earned a lot.
Children in Indonesia are taught the Ramayana and the Mahabharata as part of their studies of Indian history, according to Hanung Bramantyo.
Until I saw this movie, I didn't think that an Indonesian movie adaptation of the Mahabharata was accurate; minor details, like which arrow Ashwatthama Dhama fired at Pandava when he became enraged—some people wouldn't even know this—were developed with such attention to detail in modern times, and the filmmakers should be commended for this.
Satria Dewa Gatotkaca Review
According to research, such films will be made in Indonesia. A whole universe will be named Satria Dewa Semesta, and the films that will be made in this universe will be called Arjuna, Srikandi, Kurukshetra, Yudhisthira, Beema, Bharatayudha, or Bharatayudha 2.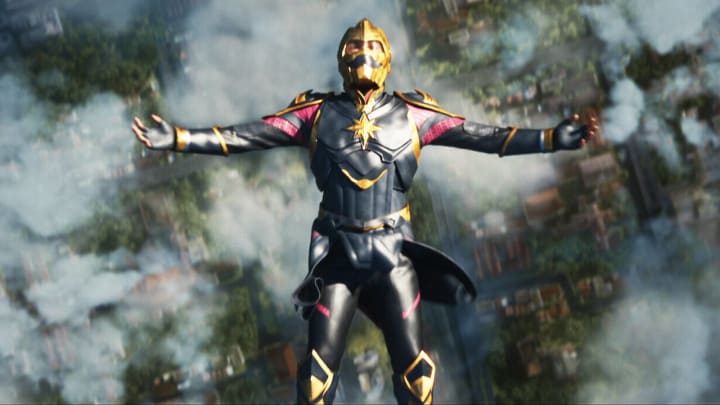 These films are being made in Indonesia; can any Indian think so? And Bollywood people cannot make such films in today's time; it's impossible.
And to show the astrologers, they used the same names that we get to read in the Mahabharata, the story, and the references to our Indian Sanskriti that I get to see in this movie, and my chest was wide with pride.
Satria Dewa: Gatotkaca Technical Terms
Character development could have been better; the production value of this film appears to be very low; the visual effects were not much, but the feeling behind them was good; Lord Shri Krishna is depicted with great respect; at some places, scenes from the Mahabharata have been shown through animated visuals; and all this has been presented very beautifully.
The character development could have been better, but due to the urgency of the situation, they did not have much opportunity to be developed.
The action sequences are good, but not grand or big enough for a superhero film.
I could not even imagine that an Indonesian filmmaker is creating a universe named Satria Dewa Semesta with the characters of the Mahabharata; it is not possible in India for anyone to create a cinematic universe named Satria Dewa Semesta.
Conclusion
Overall, Satria Dewa Gatotkaca is a good movie. I am very disturbed by watching the film because of the way the story is told in depth about its subject. I do not want to spoil anything for you, so I am not telling you much; I want you to watch the film.
I hope that the production value, VFX, and character development of the films coming from this universe will be a little better, but the only thing that is sad is that Netflix India did not do it in Hindi dubbed.
Netflix India easily dubs very ridiculous content in Hindi, but they have not dubbed a film like Satria Dewa Gatotkaca in Hindi.
Well, leave it. You can watch this movie with your family too; it is very neat and clean. If any of you have seen this movie, then definitely tell us in the comments.
And how do you like my content? What changes should I make? Do you understand what I say? I am very curious to know the answers to these questions.
I'll see you soon, I adore you. 
Reader insights
Be the first to share your insights about this piece.
Add your insights