Robert Pattinson: 'Twilight was an arthouse movie!'
In The Lighthouse, Robert Pattinson plays a taciturn, masturbating lighthouse-keeper – all in a day's work for Hollywood's most leftfield leading man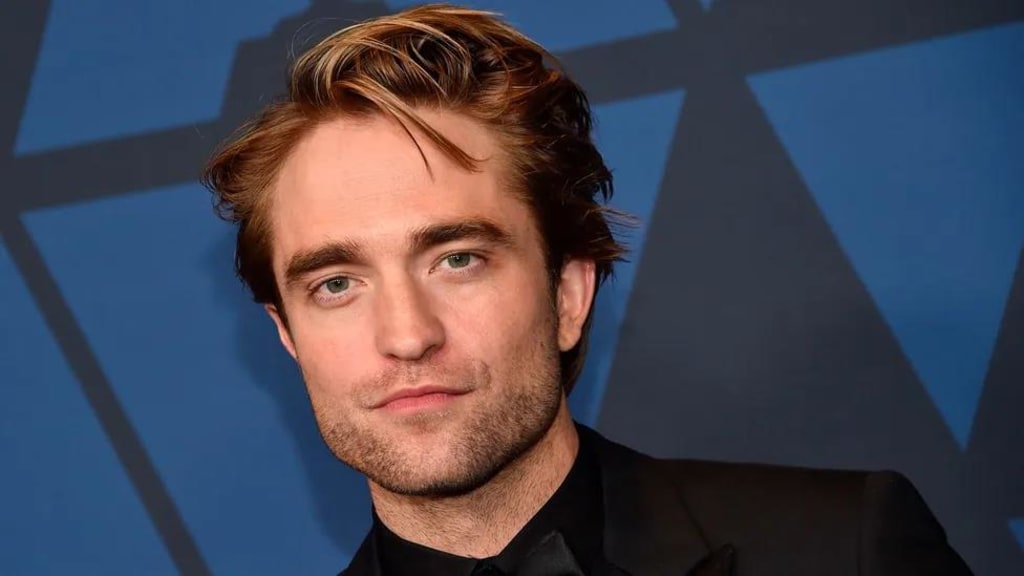 Robert Pattinson
The Lighthouse is a delirious, black-and-white horror drama about two 19th-Century lighthouse-keepers fending off seagulls, mermaids and their own rum-fuelled madness on a tiny island off the coast of New England. To put it another way, it is a typical Robert Pattinson film. Just over a decade ago, the British actor shot to superstardom by playing a sparkly-skinned, lantern-jawed vampire in the Twilight series. Before that, he set young hearts a-flutter as Hufflepuff hunk Cedric Diggory in Harry Potter and the Goblet of Fire.
But ever since then, Pattinson has rejected pin-up roles and mega-budget franchises in favour of the weirdest experimental indie movies possible. Whether he is having his prostate prodded in the back of a futuristic limousine in David Cronenberg's Don DeLillo adaptation, Cosmopolis, or getting lost in space with a sex-obsessed mad scientist in Claire Denis' High Life, or exploiting a teenage girl and his own disabled brother in the Safdie brothers' sleazeball crime farce, Good Time, he gravitates towards, in his words, "things which are a bit perverse and a bit crazy".
Story continues below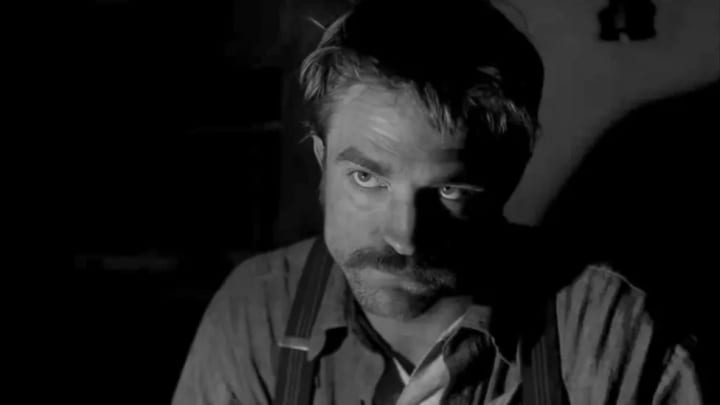 It's tempting to feel sorry for Pattinson's agents, who must have spent the last decade begging him to play a stammering fop in a romantic comedy or a suave secret agent in a spy movie – anything, really, except a taciturn, masturbating, sewage-splattered lighthouse-keeper. But Pattinson laughs at the idea. "I think they've known about my taste from the beginning. My agent always says that if they like a script, and if the character is in any way normal, they want to edit it before giving it to me so that the first character description would be, 'John, 31 – psychopath.'"
Pattinson, 33, doesn't seem too psychopathic in person, when we meet on a December afternoon. Dressed all in black, from his shoes to his backwards baseball cap, the actor formerly known as R-Patz perches on the edge of a low sofa in a London hotel room, with that famous chin resting in his hand, and launches into elaborate anecdotes and theories with disarming openness, offbeat humour, and plenty of cheerful English public-school self-deprecation (see also: Olivia Colman, Hughs Grant and Laurie).
You can see a lot of examples of Hollywood not really working out for people so I thought it would be a silly idea to do a massive action movie or something
His bold post-Twilight choices, he insists, weren't so bold, after all: attempting to trek to the top of the Hollywood A-list would have been "much more dangerous" than going down the independent road. "You can see quite a lot of examples of it not really working out for people," he says, naming no names, "so I just thought it would be a silly idea to try to do a massive action movie or something." He was also aware that his stratospheric celebrity status might plummet down to Earth at any moment. "I always think that whatever movie you're doing, there's a potential that it's the last movie you're ever going to get, and so I don't want to end my career on a 'transitional' movie."
An arthouse power-player
Instead, he has devoted himself to the kind of challenging films he likes to see himself. "When I first started getting into film, the movies that I'd be buying DVDs of would be slightly obscure things from Cannes or whatever. And I just think... I don't want to feel like someone's trying to entertain me. It's like if you go to a party and there's someone there who's just trying to entertain everybody. You might have a chuckle at them, but you know they're really just a throwaway, pointless person with no depth." He smiles at how cruel this sounds – and carries on, anyway. "But if someone's very much themselves and has an intriguing, independent point of view, then they are an interesting person to converse with. I just look at movies the same way."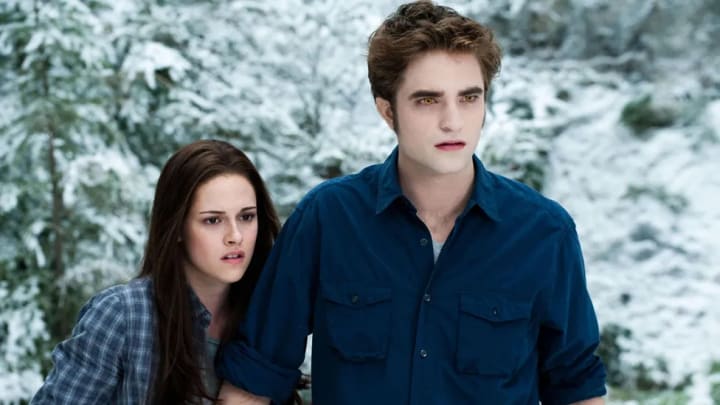 This viewpoint has made Pattinson the toast of the aforementioned Cannes, among other international film festivals. Year after year, he strolls down the red carpet at these events to promote dramas which probably wouldn't have been funded without him. "I definitely am on the side of trying to get independent movies into theatres and getting somebody to see them," he says. "I think if every single obscure filmmaker was just completely drowned out by conglomerates then that would be an awful thing."
He contacted Robert Eggers, the writer-director of The Lighthouse, after seeing his supernatural debut, The Witch. "Even though it was his first movie, you could see how ambitious it was," he says. "It was so detailed and dense and academic, but also really scary, and you could see that he could do a lot with a low budget." Eggers and Pattinson were soon discussing potential collaborations, but Eggers kept pushing him into the type of English aristocratic role that he had been so determined to avoid. "I said to him at the end of one of our meetings: 'I only want to do stuff that's really, really, really crazy.' He thought for a bit and said: 'I've been writing this thing with my brother, and if this isn't crazy enough, I don't know what is!'"
I remember my agent saying 'You're not really on anybody's list. The movies are well reviewed, but they aren't big hits'
The Lighthouse is undoubtedly crazy enough. With its archaic nautical language, chiaroscuro visuals and mind-warping plot, Eggers' frightening yet surprisingly funny gothic sea shanty is so hard to categorise that even the staff at its distributors, A24, would take Pattinson aside during production and warn him that it might not find an audience. But The Lighthouse got nothing but gushing reviews when it debuted at Cannes last May, and audiences and critics (me included) have since hailed it as one of the most exhilarating films of the last 12 months. In the meantime, there have been other indicators that Pattinson's level of fame might be bobbing back up to Twilight levels.
"I literally started this year with no job," he says, referring to 2019. "I remember my agent saying, 'You're not really on anybody's list. The movies are well reviewed, but they aren't big hits.' And then a week later I got another call out of the blue: 'Do you want to be in a Chris Nolan movie?' I was like: 'Wait – how did that happen?'"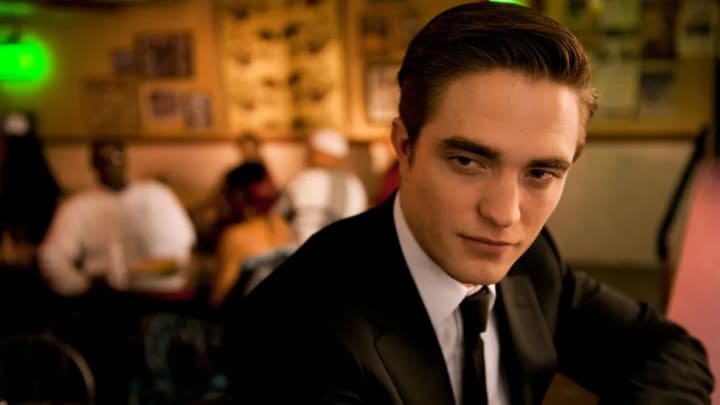 As well as featuring in Christopher Nolan's time-twisting thriller, Tenet, which is released in July, Pattinson is squeezing into the bat suit vacated by Ben Affleck to star in Matt Reeves' The Batman. But he maintains that he is not plunging into the Hollywood mainstream. Nolan, he argues, is an indie auteur who just happens to have colossal budgets at his disposal, and Batman is one of the "crazy and perverse" characters he usually plays. "Out of all the big roles that I knew of in that kind of realm," he muses, "there was just something about this one."
Maybe Pattinson can teach us all a lesson about having the courage of our convictions. By sticking to his own niche taste in films, he gets to be one of the saviours of arthouse cinema – and yet he gets to flirt with blockbusters and be the saviour of Gotham City, too. Who else has a career like his? The only actor who springs to mind, strangely enough, is Pattinson's Twilight co-star and ex-girlfriend, Kristen Stewart. He grins so widely at this comparison that his eyes crinkle up and disappear. "That's because no one realised that Twilight was an arthouse movie. It's part of the same thing. In a few years, people will suddenly realise – ah, it was arthouse! I totally missed it!"
Reader insights
Be the first to share your insights about this piece.
Add your insights