Review of 'Into the Crooked Place'
Into the Crooked Place may start slow, but it takes off like an explosion and maintains an amazing pace.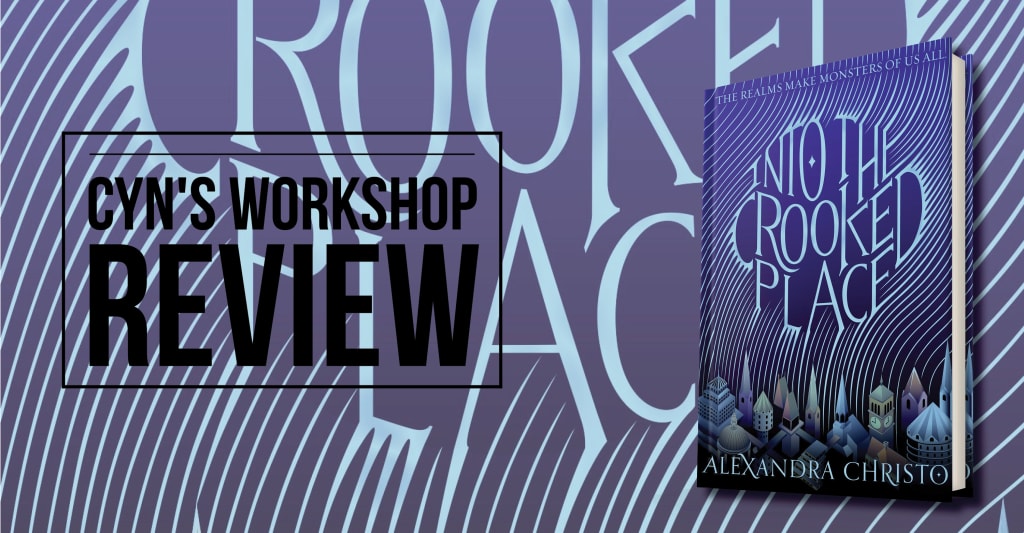 Into the Crooked Place follows a gang of misfits pulled together by revenge, power, and their desire to survive the impending darkness.
Storytelling
Into the Crooked Place has some excellent storytelling, but it does offer readers a relatively slow start.
This is the first novel of Alexandra Christo's that I have read. However, it is not her first novel. Her debut, To Kill a Kingdom, seems infinitely more popular than this one, and I have often wondered why. But I think I understand a little more now after reading this novel.
Our gang of would-be heroes is all morally grey, gangsters in a way, characters working and living for the betterment of their lives. That is not a bad thing, it makes them complex, but the novel is relatively slow to start and struggles to get into the characterization.
Christo spends the first few chapters introducing the reader to the four main characters. I liked how each character got a short introduction, and we got to see the character dynamics, how the world is built, and how magic functions here. It is an excellent introduction to the story but has a slow pace.
Honestly, I did not mind the slow pacing at the beginning; I completely understand. There are some exciting moments, but it does not hold the reader's attention. I'm not ashamed to admit that I thought about adding this book to my DNF pile. However, I'm glad I did not.
Characterization
The characters are unforgettable. And each one is very different. They work as a formidable team because they do balance each other out. And there is some tension there.
Tavia and Wesley have been friends since they were children. But their relationship became strained when he became the Underboss's second. However, they have this attraction to one another, this bond that can be pulled taut but not broken. They love each other; it is clear as day; they will do what it takes to save one another.
There is also a ton of character growth as the tension between these two characters rises. Especially where Wesley is concerned. Sometimes he reminded me of Kaz from Six of Crows, just in his attitude. But he goes from this cocky man searching for the power to this magic-wielding charmer who is willing to risk his life for Tavia. And to see the explosion of emotions at the end made for incredible development.
Saxony and Karam are the other two characters who balance out Tav and Wesley. Karam is a fighter, fierce and stoic; the reader can imagine her to perfection. Then there is Saxony. Her journey is almost the direct opposite of Wesley's. She was always on this quest to find her missing sister and take revenge on those who broke her family, but when push comes to shove, she showed that she was one of the most selfish characters here. Nevertheless, even when I disliked her at times, I could not bring myself to hate her. And trust me, I wanted to punch her myself near the end.
Final Thoughts
Into the Crooked Place may have a slow start, but once the novel takes off, it takes off. Into the Crooked Place deserves to be read with exciting plot twists and mouth-dropping revelations. Now I need to get my hands on the sequel because that ending was just, well, insane.
Writing Quality : 9/10
Character Development : 9/10
"Couldn't Put It Down"-ness : 9/10
Intellectual Depth: 8/10
Originality: 9/10
Overall Rating: 4 out of 5.
Like this review?
Don't forget to follow Cyn's Workshop on Facebook | Instagram | Twitter | Tumblr | Spotify | YouTube | BookBub | Goodreads | LinkedIn to stay tuned for future reviews.
About the Author
Cynthia Bujnicki graduated from Emerson College with a BA in Writing, Literature and Publishing. She has always loved to read since she was a child. A contributing writer for YA Fantasy Addicts, she is also the Editor-in-Chief for Cyn's Workshop. She lives in sunny South Florida with her husband, son and daughter and their two cats.
Reader insights
Be the first to share your insights about this piece.
Add your insights