Review: 'Ingrid Goes West' Goes South
Aubrey Plaza's latest is a mean-spirited film deserving a facepalm emoji.
I have one question for 'Ingrid Goes West', Matt Spicer's debut film about the eponymous Ingrid (Aubrey Plaza) who gets dangerously obsessed with Taylor Sloane, a lifestyle-influencer she encountered on Instagram (Elizabeth Olsen): when will the psychobitch die?
Let's be clear here. Unlike this film does, I don't mean that the Plaza's mentally unstable character deserves to be punished for insinuating her way into Olson's world with violent results. Instead, I mean, when will the character trope of the psychotic woman end?! It was a problem in 'Fatal Attraction' in 1987, and it sure as hell is a problem here that totally ruins an otherwise sharply satirical film.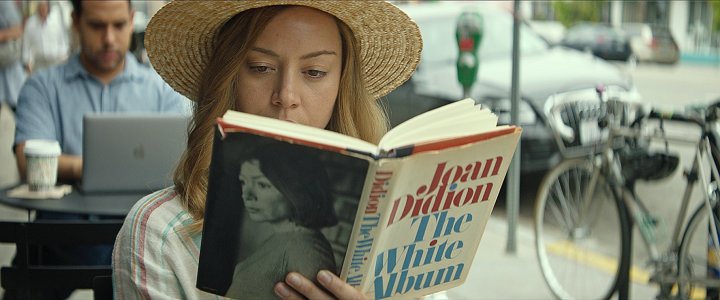 Most studies agree - social media is making many of our lives a misery. We compare our lives to people we see on Instagram, who show a distorted, unattainable version of their lives online. This often causes mental health problems for those who cannot help but feel inadequate in comparison to these privileged, corporately sponsored lives.
Whose fault are these mental health problems? The 'influencers' and the brands they promote. Whose fault does 'Ingrid Goes West' think these mental health problems are? The people stupid enough to follow these influencers and believe in their lies, despite the fact that millions of dollars are spent to make them believe them. Usually when a film sneers this hard at its audience it has a Transformer in it.
There are so many hints that this film realises the hollowness of the influencer's life. Taylor's Instagram posts contain quotes from books the film reveals she has never read. Ingrid enters a brand launch party to find a whole room of people on their phones. In a key scene, we see her force a mechanic to lie on the desert floor in order to get the perfect angle for one of her social media spots. It's not quite an in depth behind the curtain of social media stardom, but it is at least a peek behind the slats of the Venetian blinds of it.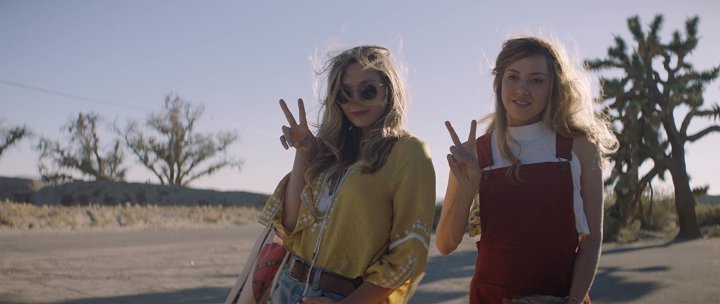 Unfortunately, this film can't have its cake emoji and eat it too. These telling moments are part of a film that is just as obsessed with the life of Olsen's influencer as Ingrid is. The film delights in shooting quirky parties, impromptu road trips and mason jar glasses that makes up Taylor's life, making the film at times seem like a Pinterest board come to life. It shows us Taylor Sloane's life as infinitely cool and glamorous, then punishes Ingrid for believing it. #badfaith
How much the tone of 'Ingrid Goes West' is misjudged can be seen in a conversation Ingrid has in a hilariously garish tiki bar with her boyfriend-cum-landlord Dan (O'Shea Jackson Jr.), who in a nice detail is obsessed with the brilliantly vapid film 'Batman Forever'. Dan loves Batman because he sees him as a self-made man, who became the caped crusader through street smarts and resourcefulness. He totally misses that what made Batman a superhero was wealth. This too is what makes Taylor the person she is, but the film refuses to go deeper, preferring instead to see the privileged Taylor as an innocent victim of a psychobitch. No amount of millennial dress-up stops that being a retrogressive message straight out of the '80s.
So despite all of the great details in the margins, 'Ingrid Goes West' is a mean-spirited film deserving a facepalm emoji, a film that will one day be seen as out-of-touch about its time as '90s cyber thrillers seem to us now.