Review - Hamilton on Disney +
The sold-out phenomenon is now streaming right into our homes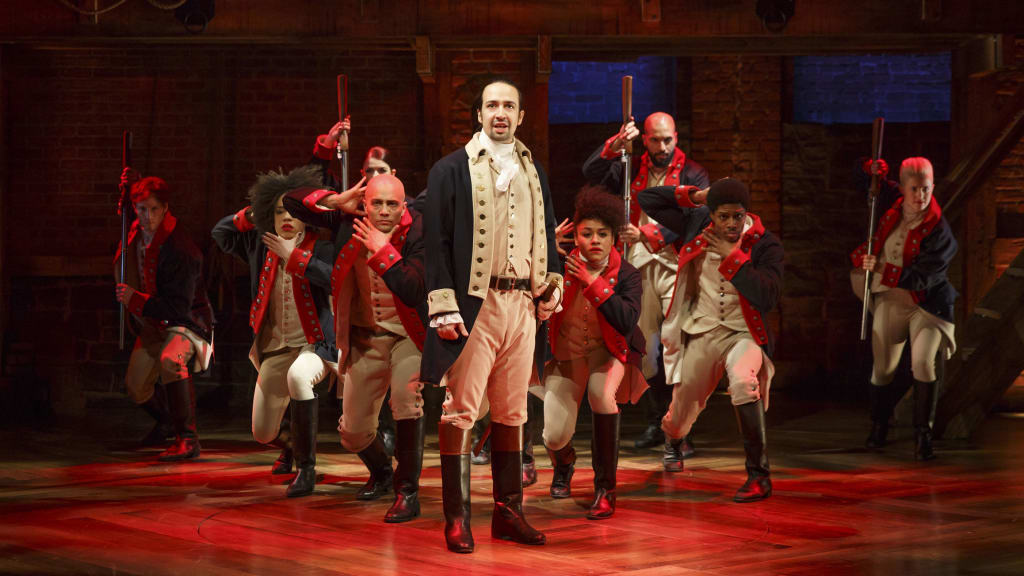 Lin-Manuel Miranda as Alexander Hamilton
Oh my word! This is the most excited I've been for a film release since the midnight showing of "Avengers: Endgame" last year in my local IMAX. I'm a massive fan of the stage musical, to the point where I've seen it twice in London's West End and once on Broadway - after waiting over 8 hours outside the Richard Rodgers Theatre in the cancellation queue. The favourite cast I've seen to date is the first run from London, but I've always wished I could have seen the original from Broadway with writer and creator Lin-Manuel Miranda starring as the lead; and now I can.
However, I know that there's a lot of people who aren't really fussed about the "Hamilton" musical or indeed have ever even heard of it. So, I thought it might help to give a little primer ahead of my review and the first thing you should know is that...
..."Hamilton" is more than just a hit Broadway musical, it's a cultural phenomenon.
Six years before it's off-Broadway debut in February 2015, Lin-Manuel Miranda performed some early versions of the songs on invitation at the Obama White House. The audience laughed initially, thinking that a story told through hip-hop music about a lesser known American 'founding-father', Alexander Hamilton, must be a comedy. But as Miranda continued, the atmosphere in the room shifted as everyone realised that not only was it a serious piece, it was damn good too.
For those who don't know, "Hamilton" is the true story of an immigrant from the Caribbean who becomes George Washington's right-hand man in the American Revolutionary War and then the first ever U.S Secretary of State. This might sound like a dry, historical drama for nerds, but Miranda uses a modern hip-hop style to breathe vibrant life into the story and characters and craft some truly genius music, lyrically and instrumentally; think Les Miserable written and performed by your favourite rap and R & B artists of all time.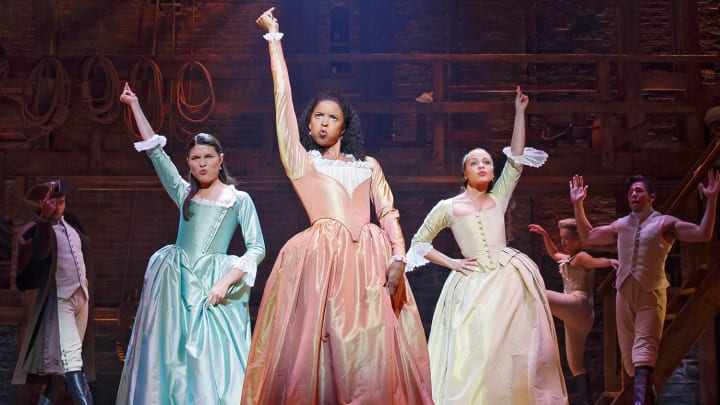 Miranda and his team also wanted to tell the story of "America then, using America now" and so took the exciting step of casting almost all black, and minority ethnic (BAME) actors and actresses to play a story featuring largely white characters. This is not just unusual casting for the sake of it though, as this representation genuinely adds another layer to the themes of race, slavery, freedom and the founding ideals of America touched on through-out the two hour forty minute play.
Miranda has also been very open in numerous interviews about his career opportunities as a Latin-American and how he realised that he would probably never get cast as the lead in "Guys and Dolls", "Oklahoma" and other Broadway classics, so he would have to write his own stories to make room for himself and others. This is what led to him writing his first Tony award winning musical "In The Heights" (2008).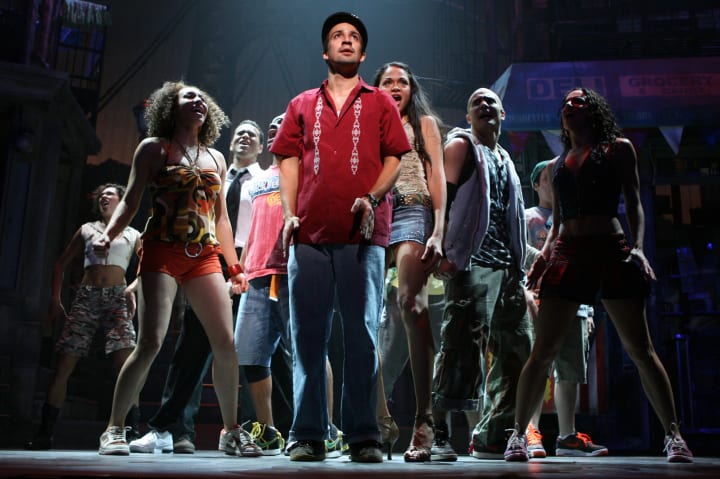 After years of development, "Hamilton" had it's Broadway debut in August 2015 and went on to win an incredible 11 Tony Awards from 16 nominations (a new record) in 2016. Nearly five years later, the musical has grossed almost $650m and has been seen by over 2.6m people in it's New York run alone. This incredible success and demand for tickets means that "Hamilton" now has tours that play all over America as well as the West End in London, but it's reach and impact has gone so much further than that, to the point where it's now firmly part of American pop-culture. President Obama even invited the original cast back to the White House for a special performance in the final year of his second term and has now featured on a remix of one of the shows most iconic songs, "One Last Time".
With such a large and impressive fan base it was no surprise to hear that Hollywood studios engaged in a massive bidding war for the rights to the recorded version of a performance with the original cast. In February this year, it was announced that Disney had won the theatrical rights for a reported $75m and would release a full version of the play in theaters in Autumn 2021.
Then, as we're all very aware, COVID-19 happened. The near global lockdown that followed caused all film and TV productions to shut down which in turn meant a shortage of completed content, ready-to-air; especially for marque events such as Independence Day weekend in the US. My guess is that Disney + was originally going to launch the new Marvel Studio's mini-series "The Falcon and The Winter Soldier" for this weekend but have been unable to finish production. Luckily, "Hamilton" was already filmed and most likely in the very late stages of post-production; it's also the perfect story to feature for this holiday, so they've decided to bring forward it's release by over a year and make it free to all Disney + subscribers worldwide.
Whilst I largely bought the years subscription to Disney + so that I could see the new Marvel Studio's series, this was some of the best news I've had all year.
As you can see, I'm already predisposed to love the film release of "Hamilton", but I was also a little concerned as I really enjoy live theatre and honestly, I don't think that anything can match it. The experience of watching actors in the moment on a stage, supported by a live band and surrounded by hundreds of people going through all of the same emotions with you; you've got to be in the room where it happens for the full experience, right?
Thankfully, the sheer quality of the songs and performances push past any disconnect felt by the nature of the pre-record for the most part and I found myself grinning from ear to ear and dancing in my chair through most of the run time. The different camera angles were a little strange at first, but the first close-up on Miranda as Hamilton in the opening number made me realise that this version actually gives a whole new dimension to the experience.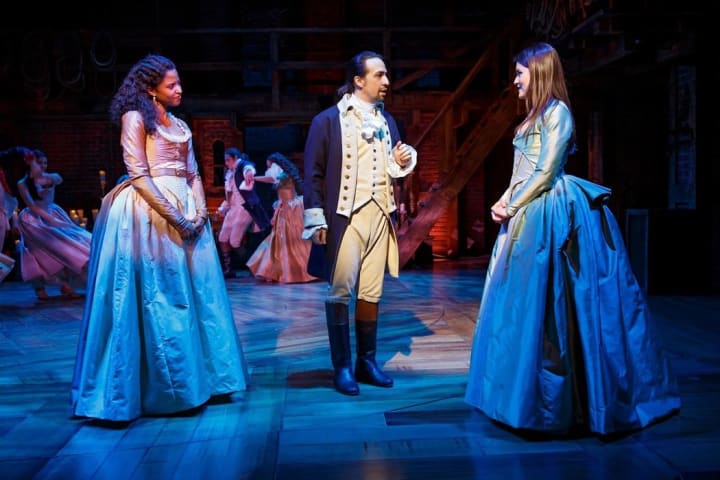 Yes, it's not live theatre, but the great power of film as a medium has always been the close-up and how seeing facial expressions in detail enhances the performances. Audiences connect with the actors at a deeper level as they see every emotion, sometimes an entire story just in the eyes of a character. As amazing as theatre is and no matter how remarkable the performances, even the best seats in the house can't give you that same level intimacy.
And speaking of performances, the original cast definitely blow us all away with the talent on show simply incredible. Everyone through to the ensemble is fantastic, but special mention must go to Phillipa Soo who makes perfection look effortless as Elisa; Renée Elise Goldsberry as Angelica is mind-blowing and Daveed Diggs has charisma to spare as both Marquis de Lafayette and Thomas Jefferson across the two acts.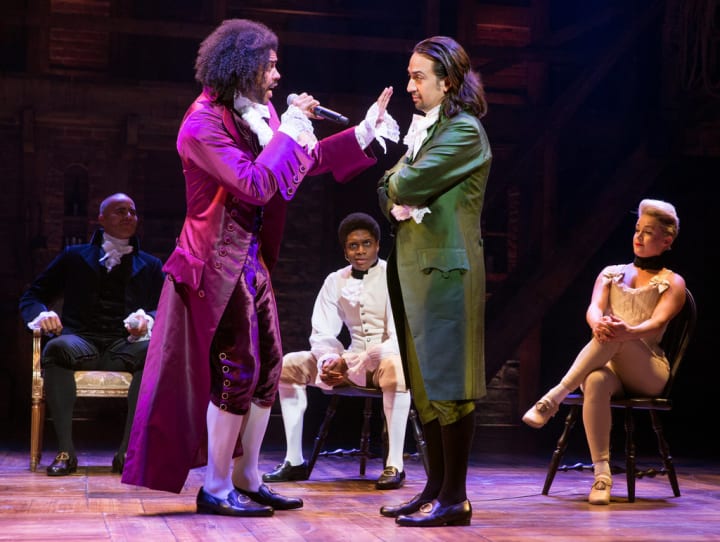 But rightly, the star of the show is Lin-Manuel Miranda as Alexander Hamilton himself. I've now seen three different actors play "Hamilton" and whilst all have been excellent, you can tell that Miranda has the unfair advantage of having written and, in essence, lived with this character for so long before bringing him to life on stage. The emotion, the passion, even the little mannerisms just make the character feel lived in and indeed, it seems the whole cast really benefited from being part of the workshop and development phase of the project before their first run.
I've loved musical theatre ever since I saw "Les Miserable" staged with a spinning set and then "Blood Brothers" with a live orchestra within a few months of each other. Before then I was raised on musicals such as "Joseph and His Technicolor Dreamcoat", "Mary Poppins", "The Sound Of Music", "Grease" and all the classic Disney cartoons - "Lion King", "Aladdin", The Little Mermaid", "Tarzan" and more. One of my first trips to the cinema with my Dad was to see Madonna and Antonio Banderas in "Evita" and I could go on picking out examples of musicals that have stuck-out and stuck with me over the last 30 years, but...
...I can honestly say that "Hamilton" stands above them all.
I've had the soundtrack on hard rotation for at least three years (Spotify kindly reminds me of this in it's end of year round up), seen the show four times and I love and appreciate every part of it now more than ever. It simply doesn't get old or tired and if anything, the more I watch and listen to it, the more I appreciate the genius of the work.
If you enjoy theatre, especially musical theatre, then this is a must see and if not, this is a great introduction. If you're more of a film buff, "Hamilton" is certainly a bit different, but if you value story, character and quality performances, then you wont be disappointed either.
In short, "Hamilton" is a genuine masterpiece that shouldn't be missed.
And if you don't know, now you know ;)
Rating - 5/5 stars