Remembering Some of Big Bird's Best Moments
Rest In Peace, Caroll Spinney.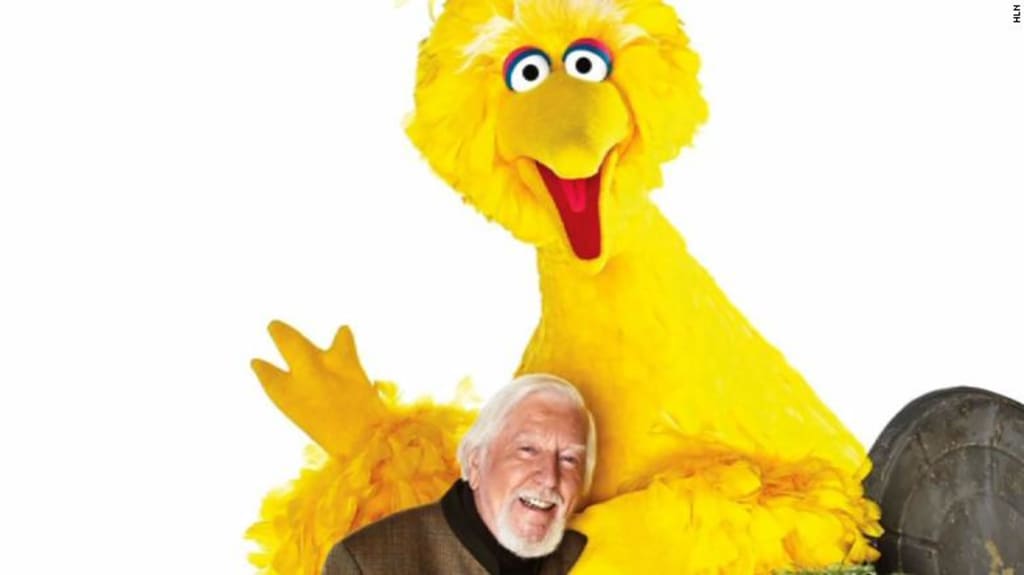 Caroll Spinney with Big Bird.
On December 8, 2019, the world lost another icon when Caroll Spinney, the puppeteer who first brought the classic characters of Big Bird and Oscar the Grouch to life, passed away at the age of 85.
Spinney has been an integral part of Sesame Street throughout the show's 50 year history, and while he began training Big Bird's new puppeteer, Matt Vogel, as early as 1998, he continued to voice the character in most appearances until finally retiring in October of last year.
In memory of Caroll Spinney, let's take a look back at some of Big Bird's best moments.
1. Helping Sahu become a Star.
In the 1983 TV special Don't Eat The Pictures, Big Bird and Snuffy are accidentally trapped overnight in the Metropolitan Museum of Art. There, they meet the spirit of Sahu, a young Egyptian Prince. Sahu has spent 4000 years trapped on Earth, and must solve a riddle presented to him by Osiris (Where does Today meet Yesterday?) before he will get a chance to join his parents as a star in the heavens.
They help Sahu solve the riddle (Answer: The Museum), but Osiris judges Sahu's heart too heavy to rise to the heavens. Big Bird leaps to Sahu's defence, arguing that his heart is only heavy due to the loneliness of being trapped on Earth for so long. Big Bird's kindness lightens Sahu's heart enough for him to join his parents as a star.
This is considered one of the most heartwarming moments in Sesame Street's early history.
2. Big Bird learns about breastfeeding.
In a clip from 1977, Big Bird learns about breastfeeding as he watches his friend Buffy nursing her baby son, Cody. While Big Bird thinks it is strange at first, he comes to understand after Buffy explains how good the milk is for Cody.
While controversial at the time of its airing, today the scene is praised for normalising the process of breastfeeding to young children.
3. The Death of Mr. Hooper
After the death of Will Lee, the actor who played the much-loved Mr. Hooper, Sesame Street's producers were left with the sad dilemma of how to handle the loss within the show. After much research, the show decided to tackle the rough subject of death.
After he is unable to locate Mr. Hooper to give him a portrait he drew of him, the adults are forced to explain that Mr. Hooper died, and that he cannot come back. While being respectful of Big Bird's feelings, the grown-ups do not sugarcoat the situation. The episode earned Sesame Street an Emmy nomination, and is considered a groundbreaking moment in children's television.
The Mr. Hooper portrait, drawn by Caroll Spinney himself, has remained proudly displayed in Big Bird's nest ever since.
4. Follow That Bird!
In 1985, Big Bird became the star of Sesame Street's first theatrical film with the release of Sesame Street presents: Follow That Bird!.
Social worker Miss Finch relocates Big Bird to live with a 'proper' bird family, the Dodos. Unhappy with his new home, Big Bird runs away, embarking on an epic cross-country journey to return to his friends on Sesame Street. The street's other residents quickly set off to retrieve Big Bird, hoping to reach him before Miss Finch does.
While critically acclaimed, Follow That Bird! was a box office bomb, although it has since become a cult classic. The songs in the film, particularly "One Little Star" and "I'm So Blue," remain favourites among Sesame Street fans.
5. The adults meet Snuffy.
A running joke throughout the first fourteen years of Sesame Street had the adults believing that Big Bird's best friend, Mr. Snuffleupagus, aka Snuffy, was imaginary, as Snuffy would always have to leave before he could introduce him. Occasionally, someone would become annoyed with Big Bird using Snuffy as a "pretend" scapegoat when things went wrong.
By 1985, producers had developed concerns that having the adults not believe Big Bird could be sending a bad message to children, and decided to end the joke. Big Bird finally sets up a successful meeting between Snuffy and the grown ups, and everyone apologises for not believing in him.
6. Big Bird befriends the Swedish Chef.
In the rarely seen 1987 special A Muppet Family Christmas, characters from all three Muppet productions running at the time- The Muppet Show, Sesame Street, and Fraggle Rock- come together to share Christmas at the home of Fozzie Bear's mother.
Upon seeing Big Bird, the Swedish Chef believes he has found a "Christmas Turkey" big enough to feed everyone, and lures Big Bird into the Kitchen. Big Bird remains innocently oblivious to the Chef's repeated attempts to prepare him for cooking, simply pleased to have made a new friend, and presents him with a gift of chocolate covered birdseed. The Swedish Chef, touched by Big Bird's kindness, cannot bring himself to cook him anymore. In honour of their new friendship, the pair sing a duet of "The Christmas Song."
7. Honouring Jim Henson
After Jim Henson's sudden, tragic death from Toxic Shock Syndrome in 1990, his friends and co-workers came together to perform a memorial show for him.
Caroll Spinney, in character as Big Bird, performed Kermit the Frog/Henson's signature song, "It's Not Easy Being Green." There wasn't a dry eye in the house.
8. Big Bird refuses to sell Mr. Hooper's portrait.
When Leo Birdelli, a bird art enthusiast, visits Sesame Street, he takes a liking to Big Bird's portrait of Mr. Hooper. Birdelli offers a high price, but Big Bird refuses to sell. The portrait is tied to his memories of Mr. Hooper, and he cannot bear to say goodbye again.
In real life, Caroll Spinney was offered large sums of money for the Mr. Hooper portrait. Like Big Bird, Spinney refused to sell.
9. Big Bird is left temporarily homeless.
When a hurricane approaches Sesame Street, Big Bird packs up his most treasured belongings (his teddy bear, Radar, and Mr. Hooper's portrait) and takes shelter at Maria's house. When he returns home later, he is heartbroken to realise that his nest has been destroyed by the storm. Thankfully, Big Bird's friends come together to help him rebuild.
This event took place during a week's worth of special episodes to help teach children to prepare for natural disasters.
10. Passing the torch.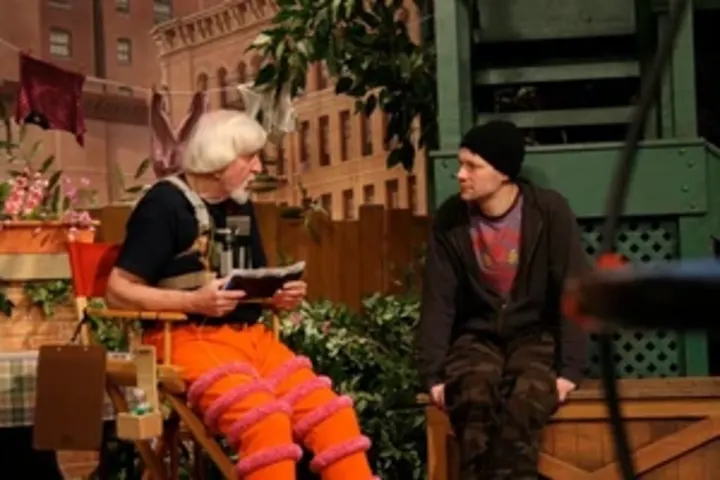 This memorable moment did not happen on the show itself, but is a much-loved anecdote among Sesame Street's puppeteers, taking place soon after budding puppeteer Matt Vogel joined the Sesame Workshop, and visited the Sesame Street set for the first time. He was introduced to Caroll Spinney, who just happened to be on the hunt for an apprentice.
"Caroll's eyes lit up when he heard my name," says Vogel. "He said, 'Oh, your name in German means bird. This may be the job for you.' And then he shook my hand and off we went. That's how I got a wing in the door."
Speaking before a ceremony at the Kennedy Centre, his first official appearance as Big Bird since his mentor's death, Vogel voiced his commitment to being the best bird he can be.
Caroll Spinney's legacy is in safe hands.