Remembering Dunkirk
In memory of the Second World War, Christopher Nolan has created the film Dunkirk. The tragedy and fear came alive on the screens as actors recreate the days of Dunkirk.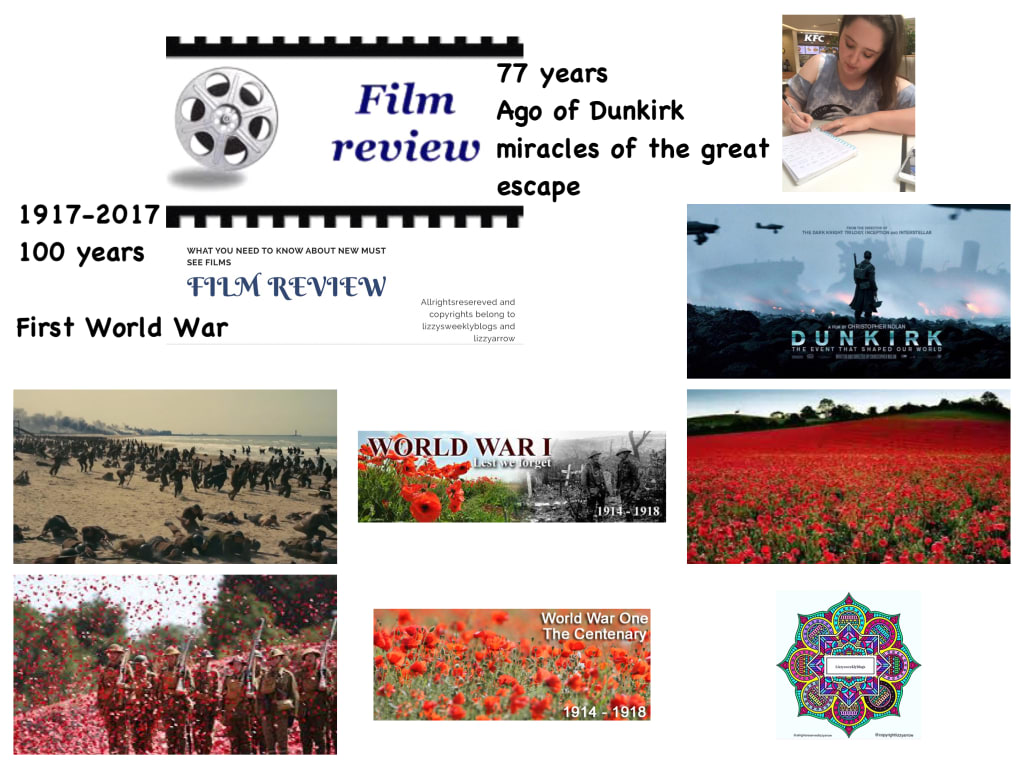 Created and Review by Lizzy Arrow and Guest Apperance Meg Anne
The miracle evacuation of Dunkirk in the Second World War has been brought to life again by actors who played the roles of the soldiers who died that day, trying to come home but left vulnerable on open lands of the beaches and the sea. Director Christopher Nolan has turned to the evacuation of Dunkirk for his latest acclaimed film bringing back the stunning great escape that helped Britain avoid defeat in the Second World War, showing that we had risked everything while working to save the British army.
The Second World War saw lots of unnerved, scared, frightened men. May 26 and June 4, 1940 saw some 338,000 troops rescued from the beaches of Dunkirk. Following Nolan's successful blockbusters such as The Dark Knight and Inception, Nolan's latest film tells the story of Dunkirk, "the event that shaped our world," as the poster says.
Nolan and his crew have gone to great depths, research and pains to faithfully to recreate Operation Dynamo to able to see what it may have looked like and feel like at the time that Dunkirk took place.
Dunkirk - The Event That Shaped Our World/ Shaped Our Country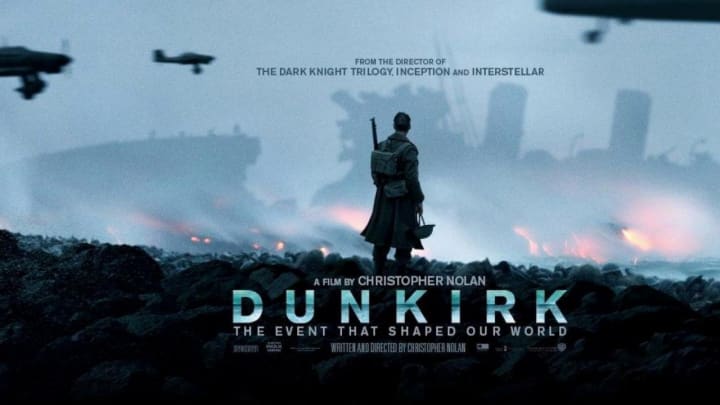 I got invited to go to see the film Dunkirk by my best friend that I used to work with called Meg Anne. She wanted to see it because it had Harry Styles from One Direction in it. I'm not sure at the time she knew the true history of the event until I explained it all to her at the end of the film because she had gotten confused in some areas. Which is understandable to be honest, because I'm a bit older than her and did study it in school. I went on trips to the areas where they were fighting in both wars (not at Dunkirk) and also knew a bit more due to my own research along with family members who are into different types of historical facts themselves.
The film was very intense, there was not much dialogue throughout the film but the fact that I was literally hugging my cardigan close to my face meant I felt like I was there on the beaches with the soldiers who were frightened and scared.
Every time the camera panned to Tom Hardy and Kenneth Branagh when something serious was about to happen I was like "NO! OMG! They are going to die!" But yet they survived every time it happened for another second, another minute, another half an hour, another hour and another day. You could tell something wasn't going to be right; when the cameras went onto Kenneth Branagh, it was the way he looked up into the sky and he soon realised what was coming towards them all.
I believe that all the actors have to be well and truly magnificent because to be able to experience something like that, to act out that fear of the unknown, what's coming next, the fear of I'm going to be next one to be killed.
I would rate this film as 5/5 because it's absolutely brilliant.
Guest Review: Megan Anne's Dunkirk Review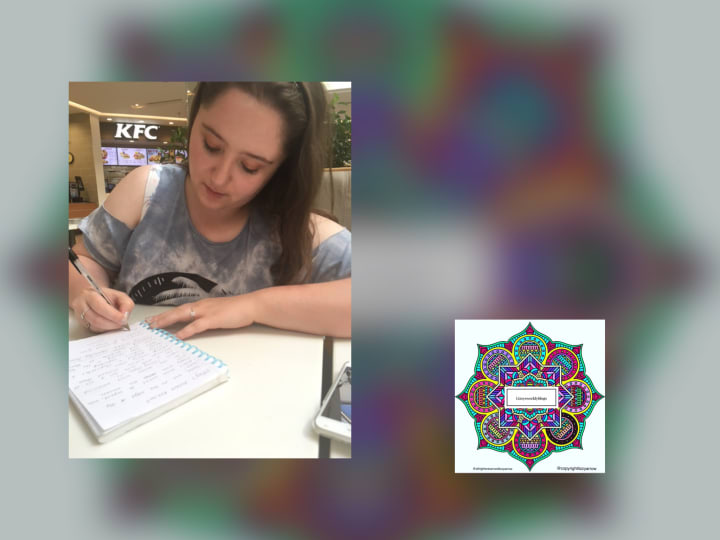 Apologies for strong language from my friend; she has no concept of her language, especially when it comes to Harry Styles.
I personally didn't know what to expect to begin with, but I was happy with the film based on the true facts of history, of our past that changed the future that we live in today. The film was so intense that I was on the edge of my seat; making me feel like I was there on the beaches of Dunkirk, like I wanted to help save each solider that was in danger whilst putting myself at risk. I was confused at some parts of the film, but having Lizzy's knowledge and understanding of what it would be like out there, also having the understanding that one of the actors was actually one of the good guys as she explained to me which airplanes were which and which side they belonged to. The fact that I know I can pick Lizzy's brains for things like these topics; I know I can't go wrong either way, and I like to learn new things.
Guest Review: Meg Anne talks about the actors hard work and Harry Style in the film
All the actors were amazing bringing everything to life and bringing me into their world of what's happening throughout the film. There's not a lot of dialogue throughout the film but the actors showed their feelings of being anxious, panicky, petrified, running scared and terror stricken. Oh and the most important thing was that Harry Style was unbelievable; he was playing a character that I really didn't expect him to play, but I thought that my heart was going to come out of my chest, as there were lots of tense scenes that he was in; as I thought my life was going to be over if he died in battle of survival, "because of Harry F****** Styles" sorry guys I can't help it he's absolutely beautiful!
Fantastically directed film by Christopher Nolan. I would rate it overall 5 stars.
review
movie
About the author
I'm a full time blogger...I love writing writing is my passion. I write different types of things even have my own website called lizzysweeklyblogs.
Www.lizzysweeklyblogs.com
Reader insights
Be the first to share your insights about this piece.
Add your insights