Real life "Sailor Moon" Gets Engaged in the Most Beautiful Way
For many young girls, there was nothing more romantic than the love of Serena and Darian on the cartoon TV show Sailor Moon.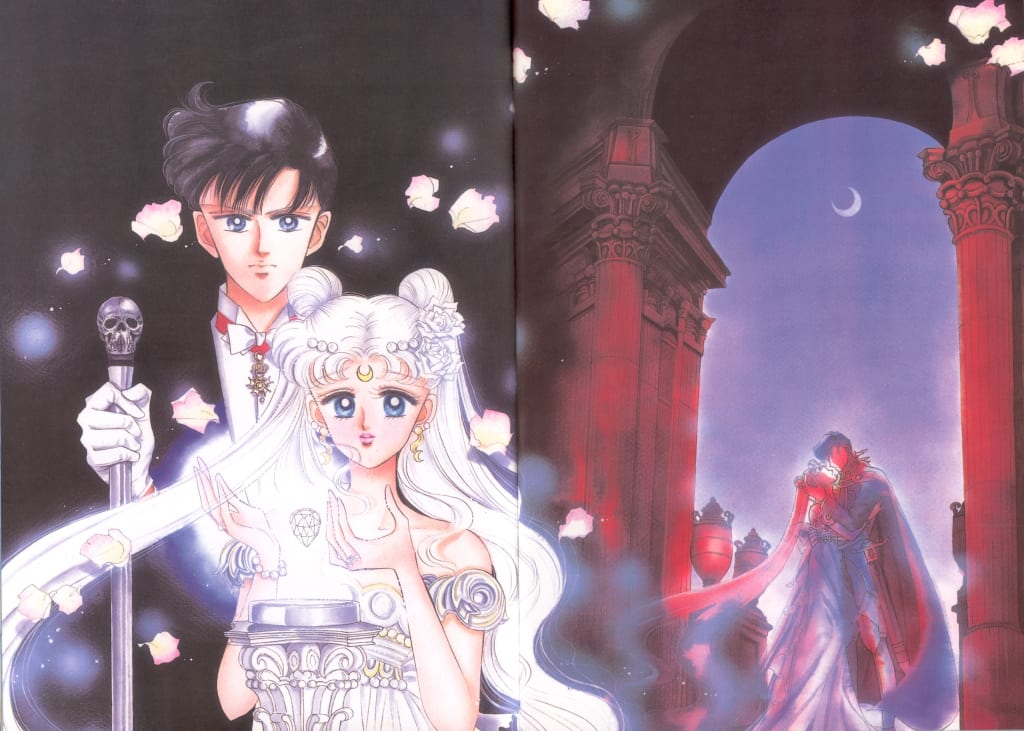 For many young girls, there was nothing more romantic than the love of Serena and Darian on the cartoon TV show Sailor Moon. The silly girl with the buns on her head and the dark and mysterious man who loved her for all her quirkiness.
Nowadays, many people have been getting into the world of cosplay, and one such girl is Sarah, who came up with a beautiful costume for Princess Serenity so that she could do events dressed as her.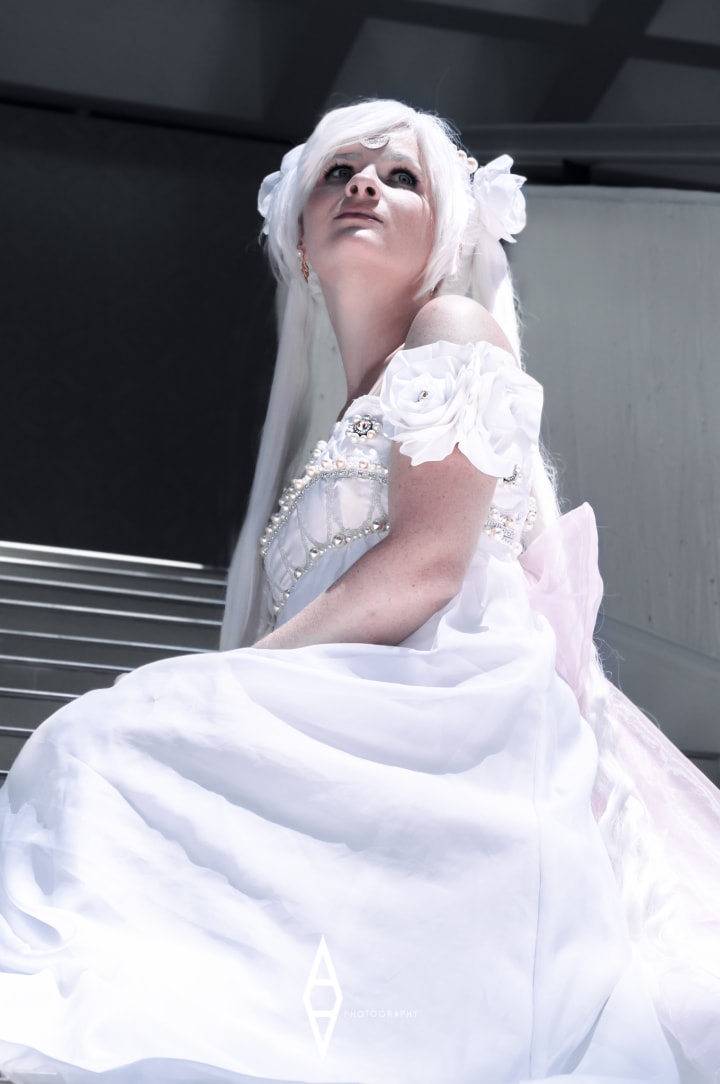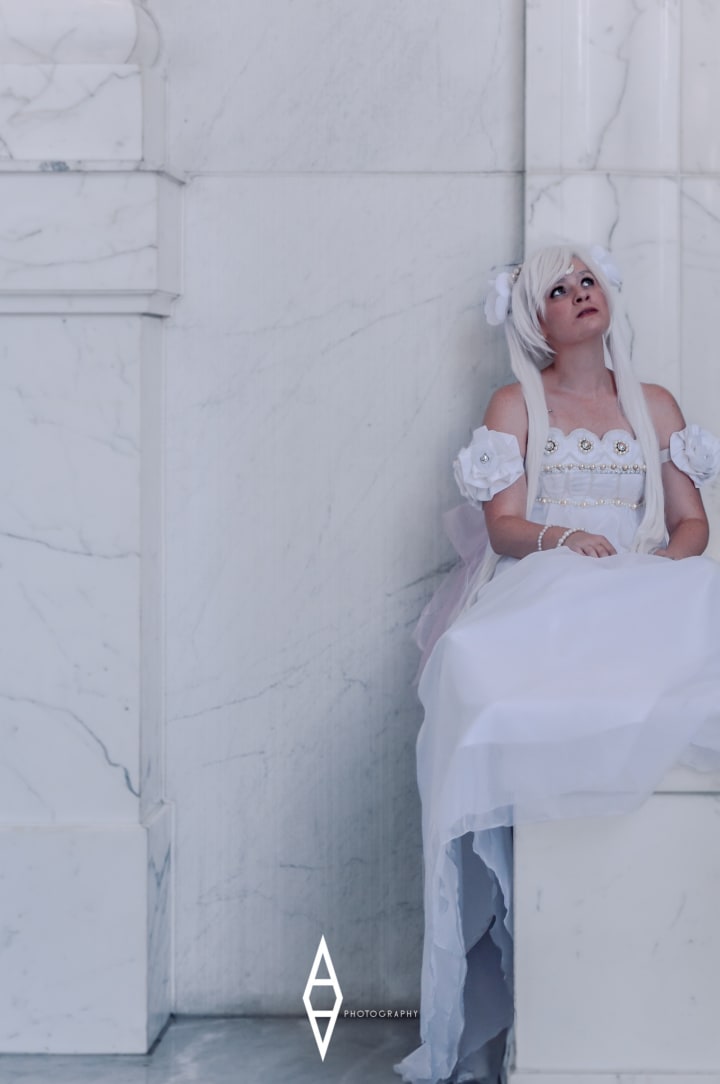 When talking about the process and how much work went into it, Sarah said:
"I've wanted to be Serenity since I was like... 10. As soon as I saw her dress, I knew I had to have it. Fast forward about 15 years, and a lot of intimidation keeping be from tackling the project, and here we are! This dress was made over the course of about 4 months or so, and was a labor of love. It's made of over 12 yards of white bridal satin and sheer voile. The bodice is lined and has spiral steel boning. It has over 1,500 hand-sewn glass seed beads, pearls, and crystal accents. The sleeves are made with hand folded satin with a voile and crystal center that matches the center of the rings on the dress, and flowers in the wig. The bow is made of of a pink organza, and has a layer of clean vinyl to help keep its shape. It snaps to the back over the invisible zipper. The wig was the first one I've ever styled, which was a pretty daunting accomplishment. Stubbing the ponytails definitely took a leap of faith. I finished off the dress with pearl and gold spiral earrings, pearl bracelets, my crescent mark, and my own Silver Crystal."
Clearly all that hard work paid off, because she looks incredible.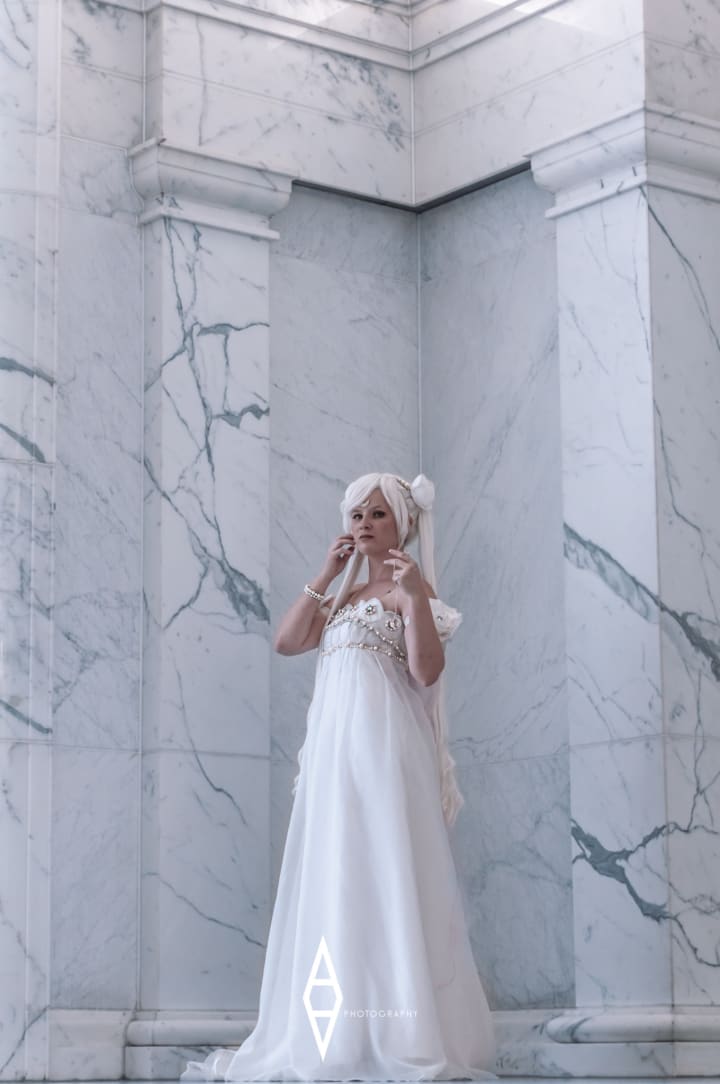 Her boyfriend wasn't entirely sold on the idea of displaying himself, but he eventually was persuaded to dress as Serenity's love, Endymion. The only catch was that he wanted the costume done quickly. She was surprised, but over the course of just a few days they were able to come up with the perfect costume to compliment her own.
They agreed to do a photoshoot for a friend, and during it he got down on one knee and proposed to her, to both the photographer's and her surprise. It was a dream come true for Sarah, which she said made the ten year old in her overjoyed. For many girls, a Sailor Moon style engagement is a dream, but she got to actually live it.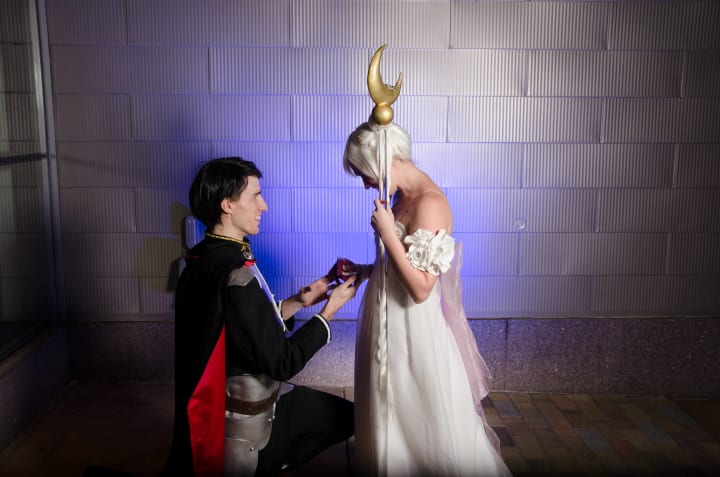 Congrats to the happy couple, I am sure that Serena would have approved.
[Sources: imgr.com, daily dot.com]