Ranking Pixar Movies by Era
Growing Up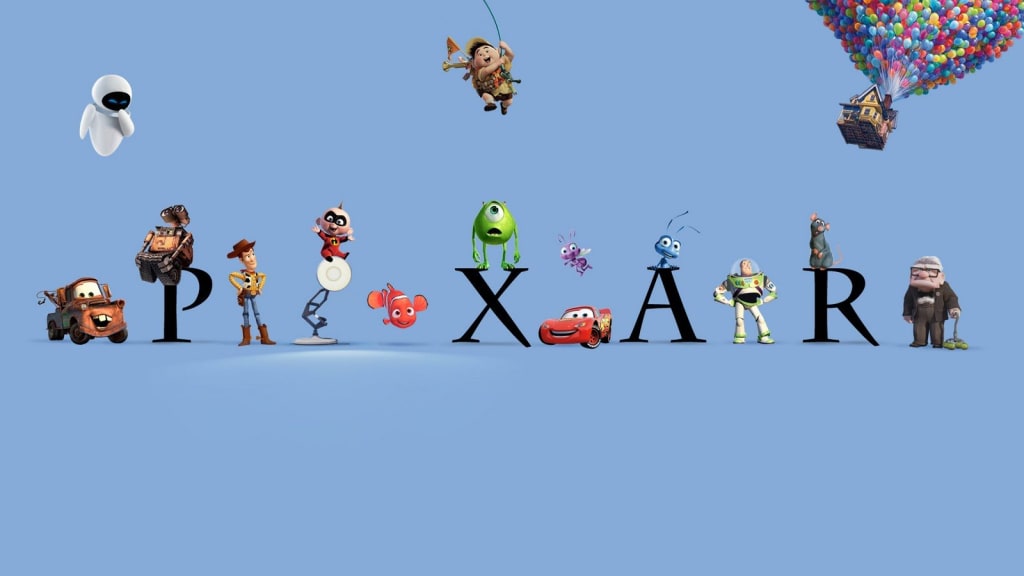 In our third era of these Pixar movies is what I call the Growing Up Era. There are a couple of reasons that is the definition I decided on but the first being this is where most of the sequels to those first couple of era's live. Most of these movies are about growing up, getting older, moving on, taking responsibility and they are geared toward the high school seniors who were the target audience of the original films. They all came out as we were graduating or shortly after.
I love this era because it's not nostalgic exactly, but it brings that same kind of comfort. The fact that a company put intentional, conscious effort into creating something for its original audience that told us that it was okay to grow up. And to continue to pass on these stories to the next set of kids who need a little guidance.
Growing Up Era
Here on the bottom of this list is going to be The Good Dinosaur. It was a cute movie, but for the most part it was relatively forgettable. There was nothing really wrong with it, it just wasn't a stand out movie. And with Pixar producing nothing but top tier movies it can be difficult to stay on par.
Next up is Cars 2, now I really didn't think this movie needed a sequel and I don't think the sequel was very good. Actually the Cars movies just got worse and worse as they kept going. Even though it was unnecessary it was a fine movie, it just wasn't nearly as good as the first one, nor was it as good as the rest of the Pixar movies that exist.
Third from the bottom we have Finding Dory. I thought it was a good movie, and great for those of us that loved Finding Nemo. Dory was always a fan favorite character, it was an emotional movie I just don't think it had quite enough juice to get it into the top 3.
Next we've got Inside Out. Now the subtle impact of this movie for a new generation of kids is incredible. Even if you, as a millennial, didn't watch or enjoy the movie it is undeniably an amazing tool for helping children identify and work through their emotions. Parents, teachers and therapists have all used the characters in this movie to help teach their children about their big feelings and how to deal with them and I think that's amazing.
Now into our top three, in 3rd place I am putting Monsters University. I seriously love this movie. I think it's sweet, it's fun, it's about making a place for yourself when there doesn't seem to be one for you. Its theme, style and quality are all very much in line with the original film and I could definitely watch them back to back.
In second place we have Toy Story 3. So I actually didn't really like this movie when it first came out. There were too many new characters, I was graduating high school and I really didn't like thinking about leaving my childhood behind. But upon rewatch I know that those new characters bridged the gap between the old and the new audience and growing up is unavoidable and I think it's a great film that sent us on our way in a sweet and heartfelt way.
And in the top spot, the only Disney princess movie that was ever produced by Pixar, Brave. There is no way to have any other movie in the number one spot. Ya know I had this thing about the new Disney princesses for a while and I avoided their movies for a while but when I finally sat down and watched Brave it made me bawl like a baby. We hardly ever get mother-daughter stories in these Disney films, like never actually because the mom is always dead so this was an incredible and unique princess movie and I loved it.
Overall this era is about getting older, moving on and making your own decisions and I think that these films were just as impactful for the older audience as they were for the kiddos watching. Arguably more so.
Reader insights
Be the first to share your insights about this piece.
Add your insights