Randomocity Pilot Episode
Best Pilot movies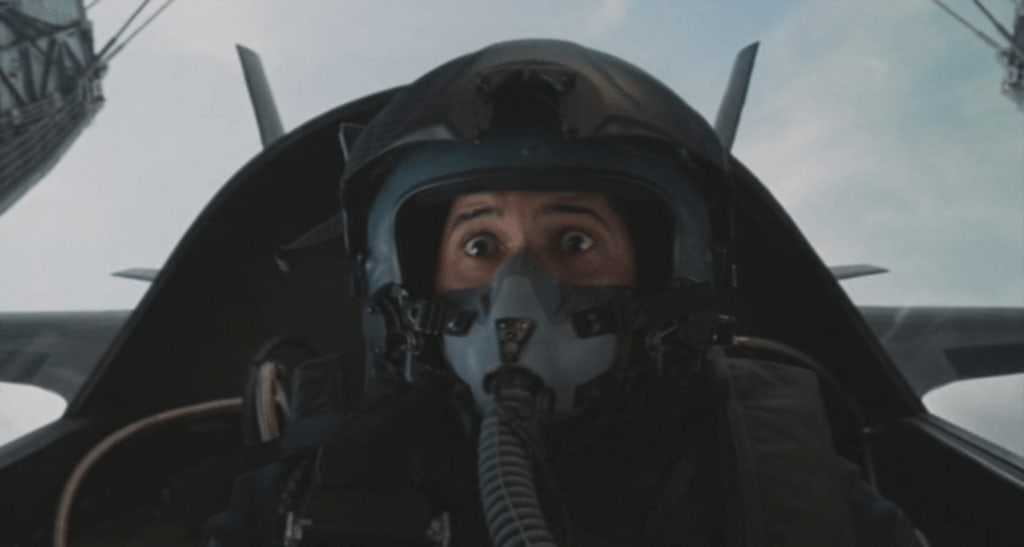 Hello listeners! This is your captain speaking. Please hold fast to your electronic devices, make sure your earphones are fastened, and your volume is set to eleven; because you're in for a bumpy ride!
For those who have just tuned in, I am your host, Randomocity. And if you couldn't tell already, this is my Pilot Episode. But before I get to that, I'm gonna explain what my show is all about.
Back in 2012, the year of the Mayan destruction. I was a Radio DJ for a local station. I called my show Randomocity, where I talked about movies and played my favorite type of music in between.
I am rebooting my show, with the same concept, but more on pop culture in general. I'll not only be talking about movies and music, but I'll take about TV shows, fan theories, books, comic books, graphic novels, religion, you name it. After all, this is Randomocity!
For this episode I'll be talking about my top ten favorite movies that deal with pilots.
So without further ado...
"And here we go!"
Coming in at number one, we have
A funny and quotable parody of Top Gun.
Coming at number two we have...
Another comedy that spawned a sequel entitled, wait for it, Airplane II: The Sequel.
Both seriously a must watch!
Next up is
Starring Leonardo DiCaprio and Tom Hanks.
About a guy who assumes professions under a false identity, in hopes to not get caught by the authorities.
Next is
4- Planes, Trains, and Automobiles
A feel good Thanksgiving movie. I would say it's for the family, but there's one scene where there's a lot of cursing in it. Overall great movie! This is one of my favorite quotes from it.
Next we have
Another movie with Tom Hanks. This time he plays a foreigner trapped in a terminal because of events happening in his native country. He adapts by living there until the issues are resolved.
Next is
Tom Hanks yet again. Only this time he's stranded on an island forced to use items from the plane crash to aide him on his journey, and makes a friend named Wilson.
I guess it is true what they say: never travel with Tom Hanks.
At number seven we have
It probably should have been number one, because of the title, but I'll let it slide this time. It's about the President's plane being hijacked by Russians with the purpose of releasing a Russian bad guy from prison. But Harrison Ford will have none of that.
Only one minor problem. He has to learn to fly.
Coming at number 8 we have
Not to be confused with the hair dryer. Another movie with a plane being hijacked, only this time by convicts… haha I just got it. Con Air. I see what you did there.
Coming at number nine we have:
I know it's not completely a plane movie, but it's a great movie! After the plane crash a group of men must survive a pack of wolves. I mean you have Liam Neeson punching wolves with broken glass tied to his knuckles! And he does this with a memorable quote running in his head:
Once more into the fray. Into the last good fight I'll ever know. Live and die on this day. Live and die on this day.
This last one is a thriller with Mean Girls' Rachel McAdams and Scarecrow, I mean Cillian Murphy.
McAdams' character plans to fly home to meet her relatives, but soon meets a seemingly charming man who has other plans that are far more sinister.
Did you like the list? Was there a movie I missed? Please let me know?
Tune in with me next time, where we'll be talking about my favorite movies from 1987. And remember, I'm the captain now!
Attached below is the full audio episode from my podcast Randomocity. Please contribute by becoming a supporter, so that I can make more episodes for you in the future!
Support me for more episodes!
Tired of reading? Listen to the podcast here!

Rand Einfeldt
I'm an inspiring story teller! When it comes to movies, books, music, you name it! I want to write about it, and give my own opinion on how they effect the human society that is constantly absorbed in nostalgic pop-culture!
See all posts by Rand Einfeldt →