Quintessential Black TV - 12 TV Shows That Defined My Childhood
How Black TV Shaped My Life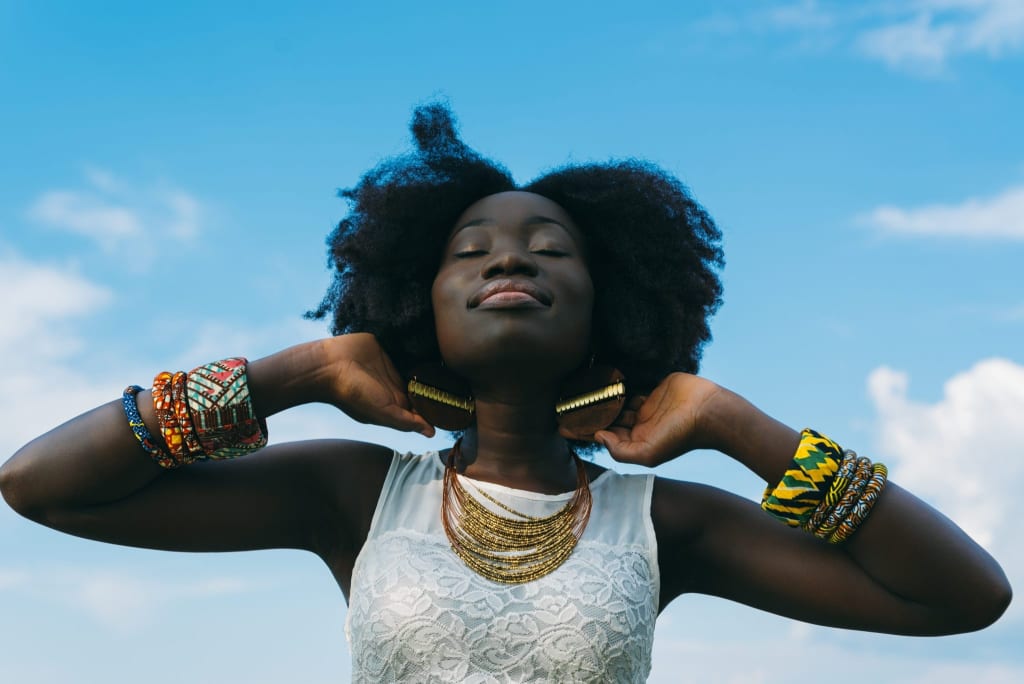 Photo by Nappy on Pexels
It's February, the shortest and coldest month of the year and also coincidentally, Black History Month!
I grew up in the Caribbean and not the US so we didn't really observe Black History Month. Black History in my country encompasses and informs most parts of our cultural experiences (food, religion, festivals etc.) so I imagine the powers that be decided an entire month would be redundant. As an adult currently living in Canada, I've come to appreciate February as an important opportunity for learning, celebration and discovery of the significant contributions of the black population to the history and cultural vitality of the country.
I find, though, that many conversations about Black History Month are overtaken by non-black influencers hell-bent on demonstrating how anti-racist they are by caping for black talent that they subsequently resume ignoring come March 1st. In tandem with the veneration of black culture, it's also the month of fake niceties and generic Instagram reposts that pander to our woke sensibilities.
Which is a shame because it shouldn't have to be February for you to spotlight and support Black talent or to recognize the dirth of Black performers in film and television.
Black TV was my comfort growing up. Seeing people on screen that looked like me, that I could relate to even if we had vastly different experiences was an indescribable feeling. For one 30 minute episode, the universe seemed to open up and suddenly I wasn't the nerdy, overweight kid destined to remain trapped on my island prison forever. I could be an actress, a singer, a dancer, a comedian. Well, no I couldn't because I suck at all the aforementioned dramatic arts but it opened up my mind to the possibilities. As a young, black girl, that was infinitely impactful.
Today, I thought I'd share my favourite black TV shows from when I was growing up. Fair warning, these do not represent the be all and end all of black TV. There is so much more out there. The shows on this list are simply the ones that I loved when I was younger (in no particular order) and still cling to in my adult life.
As always, if you like this post, please be sure to like this post!
1) The Fresh Prince of Bel Air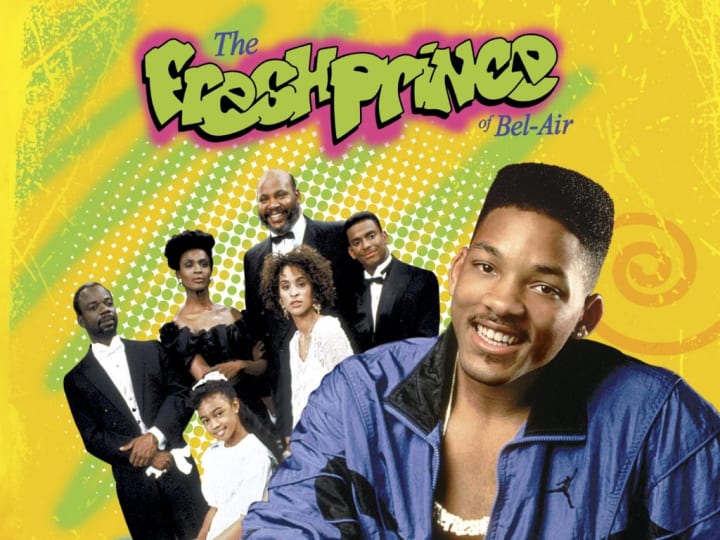 Premise: Will Smith gets into a fight in his hometown of West Philadelphia and is sent by his mom to live in the lavish mansion of his rich aunt and uncle, Vivian and Philip Banks in Bel Air. The series follows his experiences of integrating into the family and adjusting to his newfound upper class lifestyle.
My Thoughts: I absolutely adore Fresh Prince and still binge it on Netflix. There's something so timeless about this show. Peak Will Smith! It handles the struggles of black families navigating majority white, upper class spaces really well. The show also tackles difficult and serious topics such as interracial dating, abandonment, cultural assimilation and racism with surprising efficiency and levity.
2) Sister Sister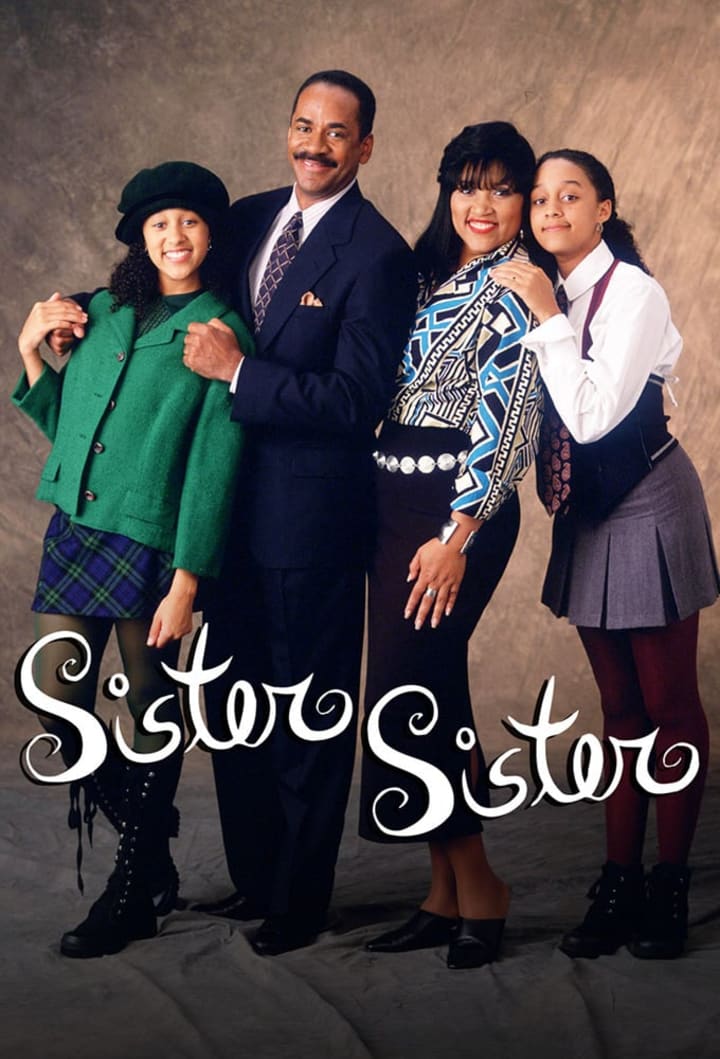 Premise: Twin sisters, Tia Landry and Tamera Campbell, meet for the first time while shopping at the mall with their adoptive parents, Lisa and Ray. Tia is the intelligent, bookish twin living with her mom, Lisa, who works as a seamstress in Inner City Detroit while Tamera is the complete opposite and lives in the suburbs with her dad, Ray, who owns a limousine company. When Tia's mom gets a job that would require them to move and separate the girls once more, Ray invites her and Tia to move in with them. The show revolves around their adjustment to the new living situation and their experience of growing up together in their newly created family.
Thoughts: Another one of my childhood faves. I watched Sister Sister all the time when I was younger. There was just something so wholesome about it. It's light and funny and depicts the troubles of growing into your own identity which may differ greatly from even your own twin sister. The show does a really bang up job of exploring sibling relationships and the difficulties inherent in carving out individuality.
3) Girlfriends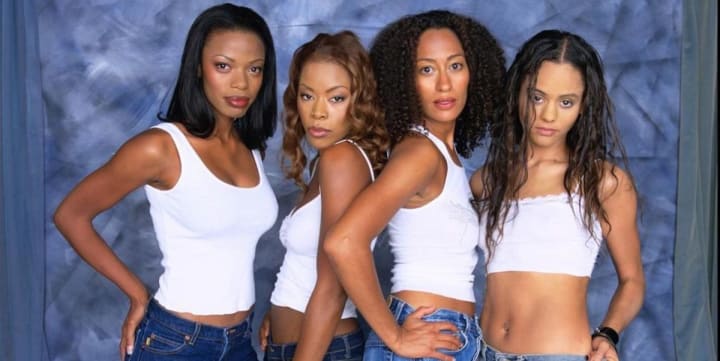 Premise: Girlfriends is a sitcom about a friend group of four black women from different walks of life. There's Joan who's a lawyer and incredibly successful but forever single; Toni who's a real estate agent with expensive taste; Maya who's married and a mom and Lynn who's...kind of figuring it out. The show deals with the issues of friendship, the love life of these group of women and how they navigate various problems.
Thoughts: Girlfriends was my Sex and the City. It was my Girls. It was my Friends. The wordplay was unintentional but it really feels like an amalgamation of the best parts of both of those shows. It was the story of a rag-tag group of friends that I could vibe with and understand. I identified with at least one characteristic in each of these women. The sitcom tackles the issues of dating as a black woman as well as other topics of colourism, beauty standards and finding love. I'm actually rewatching the series for the umpteenth time on Netflix right now. The early 2000s fashion, the hair, the character side bars...I don't know, it just does it for me.
4) Family Matters
Premise: Family Matters follows the Winslow family, a middle-class black family residing in Chicago, Illinois. The father, Carl, is a police officer while his wife, Harriet is an elevator operator at a local newspaper. The couple have three children, Eddie, Laura and Judy. The show focuses primarily on the experiences of the family and how their lives are complicated by the introduction of their next door neighbour, Steve Urkel.
Thoughts: There was a period in my life where I would watch Family Matters every night. I distinctly remember reruns showing at 9PM on Nickelodeon (sometimes 10 because daylight savings time is annoying). I would watch them up until the point that my mom decided I should be in bed. Hilarious, wholesome, needed, amazing! Like Full House if Full House was funny and had people of colour in it.
5) Everybody Hates Chris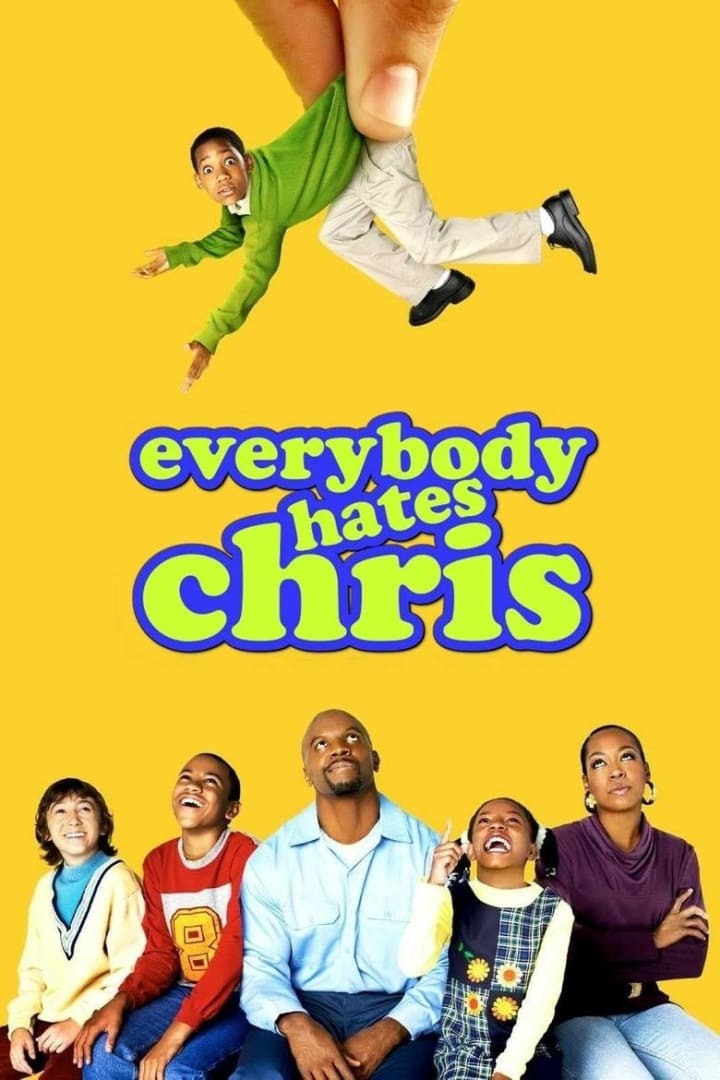 Premise: Everybody Hates Chris is an early 2000s sitcom based on the life of comedian, Chris Rock. It follows a poor black family living in the 80s in Brooklyn, New York, told from the perpective of the family's eldest son, Chris who moves to a new neighbourhood and begins attending an all-white middle school.
Thoughts: Everybody Hates Chris is and will forever be that show. "My husband got two jobs! I don't need this!" is iconic! I appreciate it more now that I am somewhat in the same position as Chris, attending a majority-white school and having to deal with day-to-day microagressions. The fact that it's narrated by Chris Rock himself is just *chef's kiss*. The sitcom perfectly encapsulates the growing pains of childhood, sibling rivalry and managing racist interactions with adults. 100% would recommend.
6) The Parkers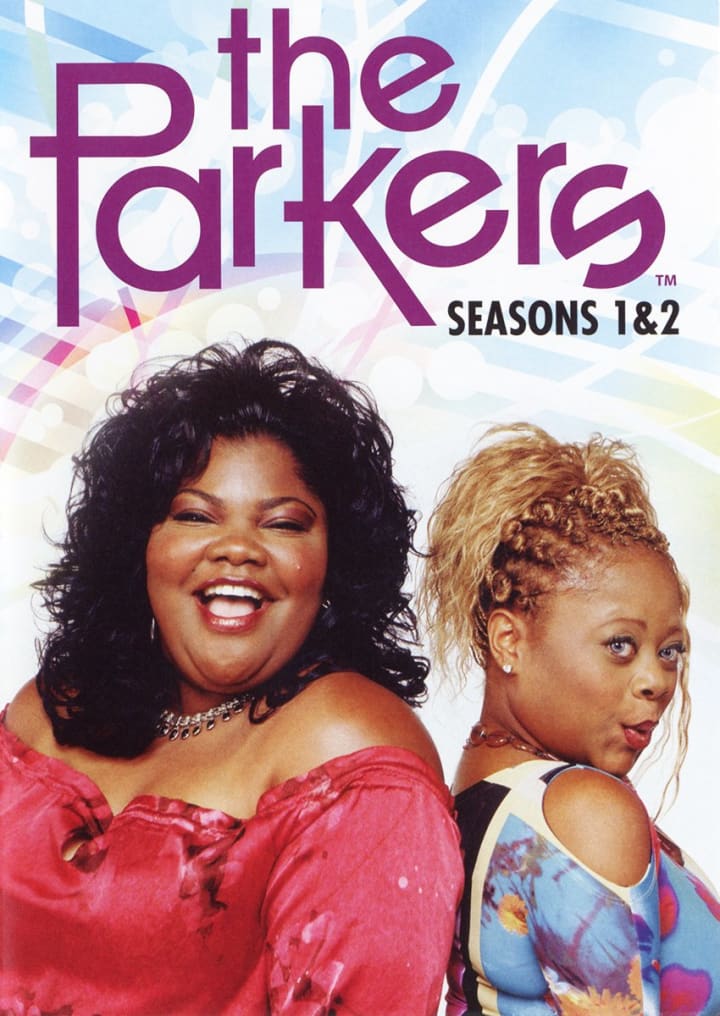 Premise: The Parkers which premiered in 1999 tells the story of Nikki and Kim Parker, a mother-daughter duo who begin to attend the same community college. Nikki, the mom, had to leave school when she became pregnant with Kim and decides to return now that her daughter is older. Kim is initially displeased by this decision. The series covers the evolution of the relationship between Kim and Nikki as they learn to relate to each other and their individual experiences.
Thoughts: My reviews of these shows are going to get repetitive pretty quickly with me saying "it's hilarious" all the time but truly, The Parkers was freakin' hilarious. My mom and I watched this together a lot when I was younger. It was one of her favourite shows and honestly, mine too. Mo'nique and Countess Vaughn had such good on-screen chemistry and it made for really entertaining TV.
7) One on One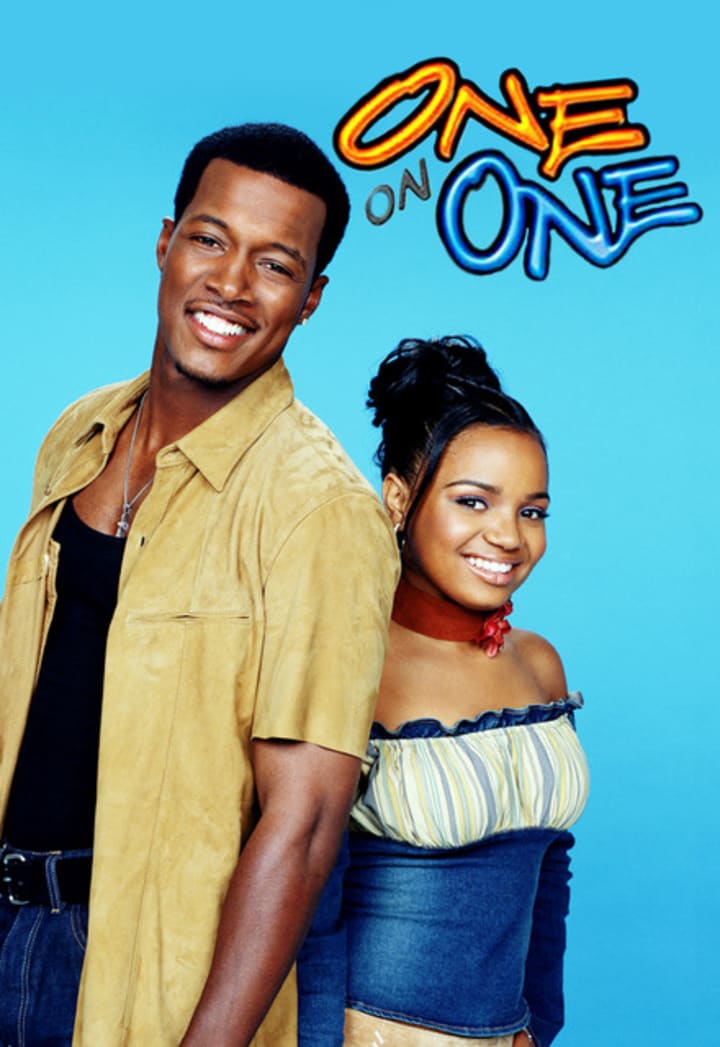 Premise: One on One is a sitcom that aired in 2001. It stars Flex Alexander, a popular sportscaster whose life is changed completely when his ex-wife accepts a job in Canada and his teenage daughter, Breanna, is forced to move in with him, effectively upturning his bachelor lifestyle. The show details the development of their father-daughter relationship and the adjustment to the new living situation.
Thoughts: I've watched every season of One on One multiple times, even the later seasons that barely included Flex. It just had that special something. I have no actual idea what that something was. It's difficult to describe but One on One portrayed a healthy, black father-daughter relationship in a time when it was so common to see jokes perpetuating the absent black dad trope. The dynamic of Flex and Kyla Pratt on screen worked perfectly and it was pretty entertaining to watch.
8) The Proud Family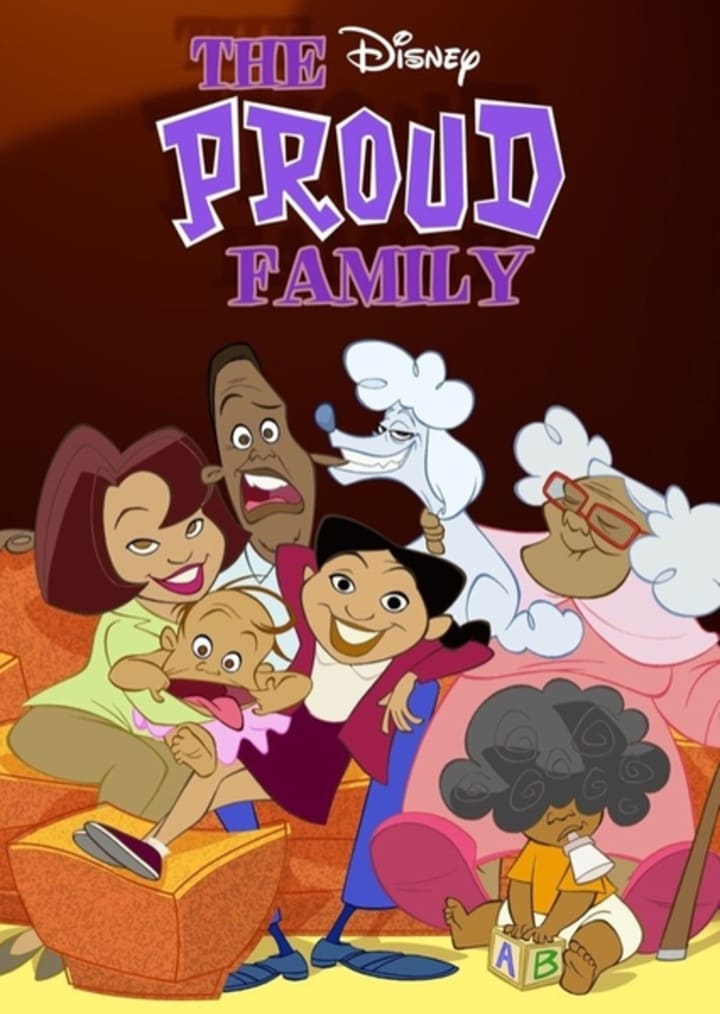 Premise: The Proud Family is a 2001 Disney Animated series that follows the lives of Penny Proud and her crazy, dysfunctional family. It details the experiences of this black family and their navigation of various issues including love, cultural differences, friendships and employment.
Thoughts: The Proud Family was amazing but absolutely too short. It only had two seasons but deserved at least ten. Animated shows are by far my favourite to watch which is embarrasssing because I'm 22 and maybe a little above the demographic to which they're aimed. There aren't enough black animated shows which is a damn shame. The Proud Family intertwines elements of humour, music and drama to dissect important topics of family, friendship, race and adolescence. The Proud Family Movie featuring a bunch of peanut-head shaped villains is also top tier. I can't wait to return to watching this on Disney+. It's on my list right after I'm done with The Suite Life of Zack and Cody.
9) That's So Raven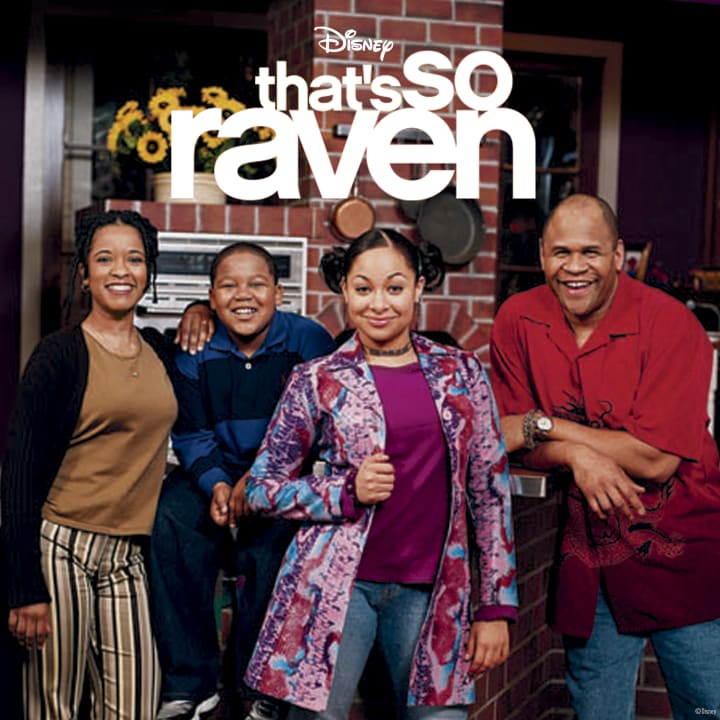 Premise: Another Disney Original that premiered in 2004, That's So Raven focuses on protagonist Raven's experiences as a psychic and aspiring fashion designer. Yep! She can see the future. The show follows the various difficulties and sticky situations that result from these visions while Raven tries to navigate high school.
Thoughts: It's not even necessary for me to justify watching That's So Raven. Because it's a Disney Channel Original, I'm hoping most people watched it. Hopefully, everyone like myself also came to the conclusion that it was a phenomenal show. During its time, it was the funniest show on the Disney Channel. There! I said it! No regrets! I'm going to be honest and say that I didn't enjoy the spinoff Cory in the House as much but this show right here...a masterpiece really. Anyone who disagrees, one word:
10) The Wayans Bros.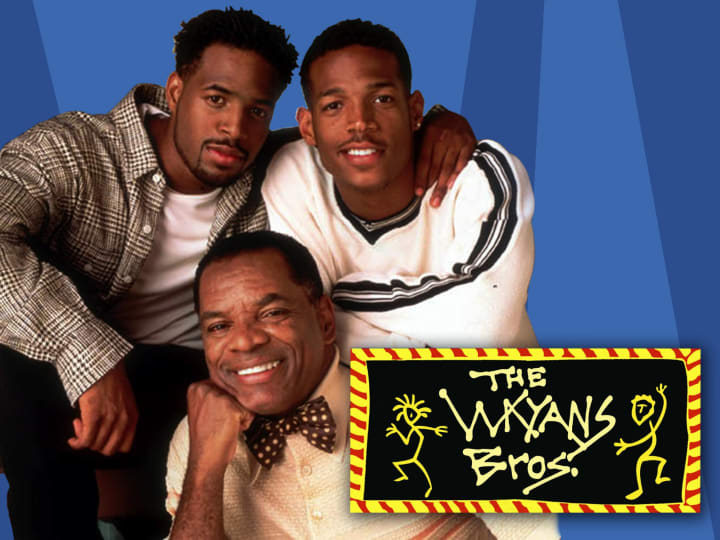 Premise: The Wayans Bros is a 90s sitcom starring the Wayans Bros (shocker!), Shawn and Marlon Wayans. The show revolves around the two brothers who live in a Harlem apartment and work in a newsstand owned by Shawn in the same building as Pop's Diner which is operated by their father, played by John Witherspoon.
Thoughts: I quite enjoy the Wayans brothers' work so it's no surprise that I basically grew up with this show. Well, kind of. I was 1 when it ended so I'd watch old reruns that would air all the time on TV. They're incredibly funny especially when they're together so this show was essential for me when I was younger. It's silly and lighthearted and was a staple in my household.
11) My Wife and Kids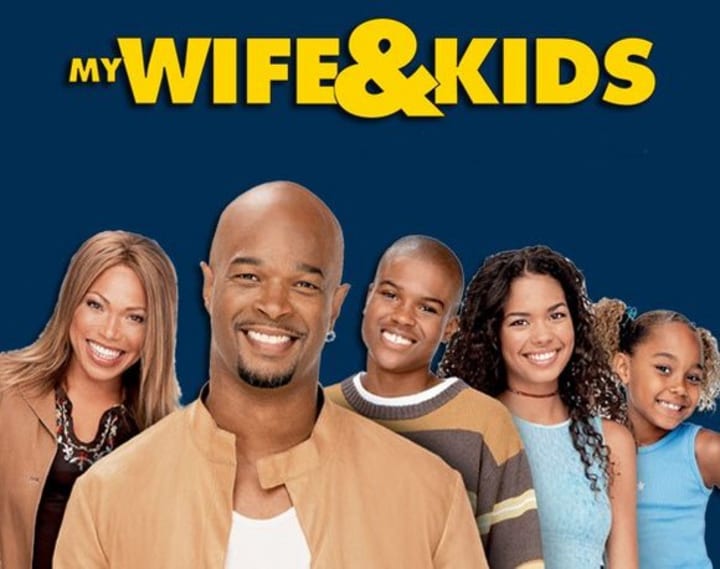 Premise: Another Wayans Brother! What are the odds? My Wife and Kids is an early 2000s sitcom starring Damon Wayans (the other brother) as Michael Kyle. Michael owns a trucking company that he founded himself and has been married to his wife, Janet ever since she got pregnant with their eldest son at the age of 16. The couple have three children: Junior, Claire and Katie. The show focuses primarily on themes of family and adolescence as Michael uses creative and weird parenting methods to raise his children.
Thoughts: I love My Wife and Kids so much! When I was compiling the list of shows that I wanted to talk about for this story, I completely forgot about it because I hadn't seen it in so long! I had actually selected another show to fill this slot but when a reference from the show randomly popped into my head while I was showering, I knew I couldn't write about Black TV without mentioning it. This sitcom is hysterical and kind of ridiculous if I'm honest but also incredibly enjoyable.
12) The Jamie Foxx Show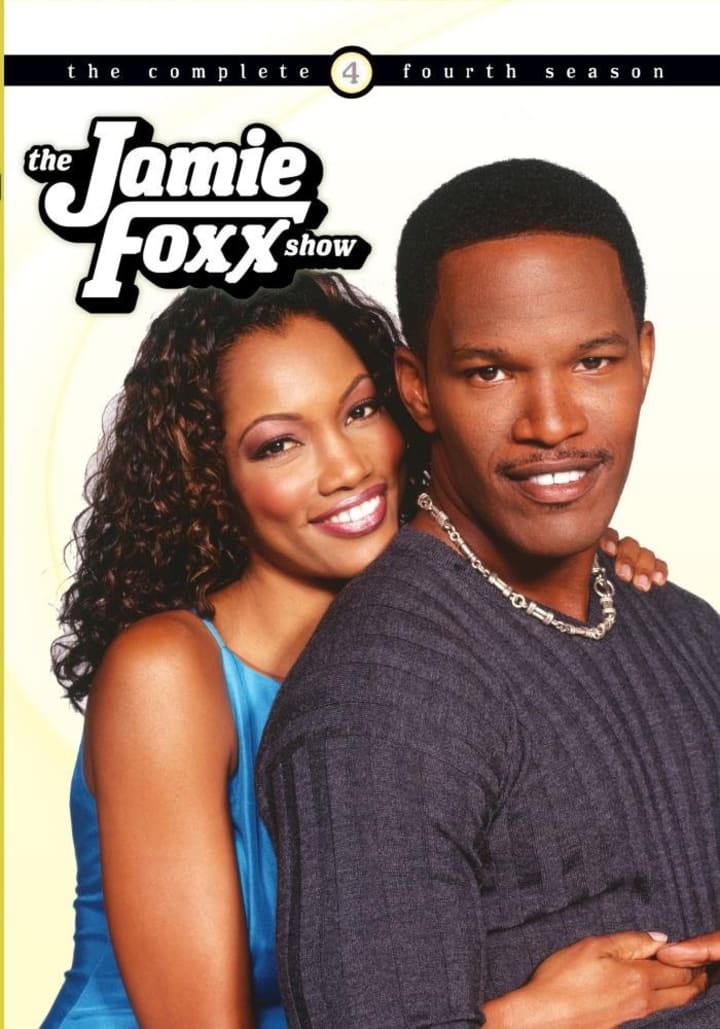 Premise: The Jamie Foxx Show centers around Jamie King played by Jamie Foxx (obviously) who moves from Texas to LA to fulfil his dream of becoming a musician. In order to make end's meet, he takes up work in his aunt and uncle's struggling hotel, King's Tower, singing and performing for guests in their lounge.
Thoughts: Truth be told, this was my first introduction to Jamie Foxx. It's where I learned that the man can saaaaannggggg. Seriously though, he has the voice of an angel. This show was incredibly comical and it's been hard to watch him in anything serious since because all I see is Jamie King and that ugly ass blond wig.
I hope that you enjoyed reading my list of black TV show favourites. What I appreciated most about these shows is their focus on depicting different types of black people on TV. In mainstream media, black people are traditionally portrayed as loud, aggressive, obnoxious, poor or somebody's funny sidekick. The shows I described above give range and underscore the great diversity that exists among the black population. We're not a momolith. We look different, we have varying backgrounds and distinct views and opinions. Maybe we're biracial. Maybe we're ridiculously successful but can't keep a man to save our lives. Maybe we're a business owner in a loving marriage. Maybe we're a struggling musician. Maybe we can see the future. The shows I mentioned expanded the depth of black characters on TV and I am eternally grateful to have watched them at such a young age.
Like I mentioned earlier, my list is not exhaustive and I deliberately excluded some more obvious choices in black TV such as Martin, Moesha, Living Single and A Different World simply because I didn't watch them religiously. I might've seen a few episodes here and there and generally, I think they're all great but I haven't explored them in depth. I'm going to though! One day! When the crippling weight of university requirements lightens.
If You Like This Post, Please Be Sure to Like This Post!