Queen City Anime Convention: Year 2 Recap
Charlotte, North Carolina's 1-day con goes big their second year as a 3-day anime convention.

Cosplayers from the Cartoon Network Show "Steven Universe" at Queen City Anime Convention
Queen City Anime Convention (QCAC), held August 20-23rd, is in their second year as one of Charlotte, NC's most popular anime conventions. Last year—their first year—QCAC was a 1-day convention and had such an amazing turnout that this year the convention expanded to a full 3-days.
Over the course of the weekend, QCAC had an estimated 2,000 attendees with ticket sales hitting over 1,800 sold passes. Their programming schedule was filled with unique panels and amazing late night activities with both a burlesque and drag show. For location, QCAC couldn't have picked a better spot with an amazing area for pictures, a lake, food and ATM within walking distance of the hotel and ample parking. The hotel even came with FREE wifi throughout the building! QCAC wasn't perfect - there were some hiccups, but nonetheless this isn't a con you should pass up.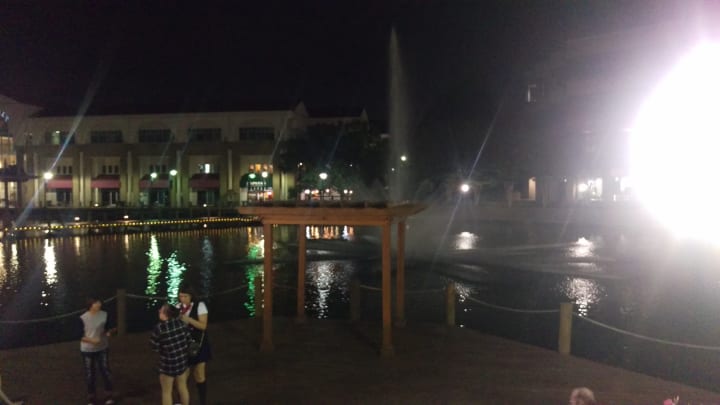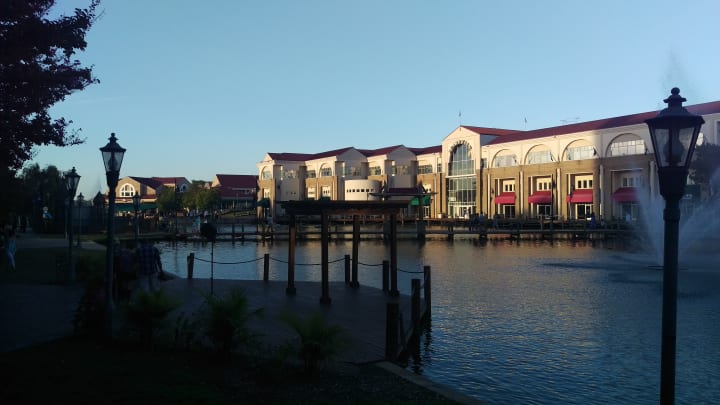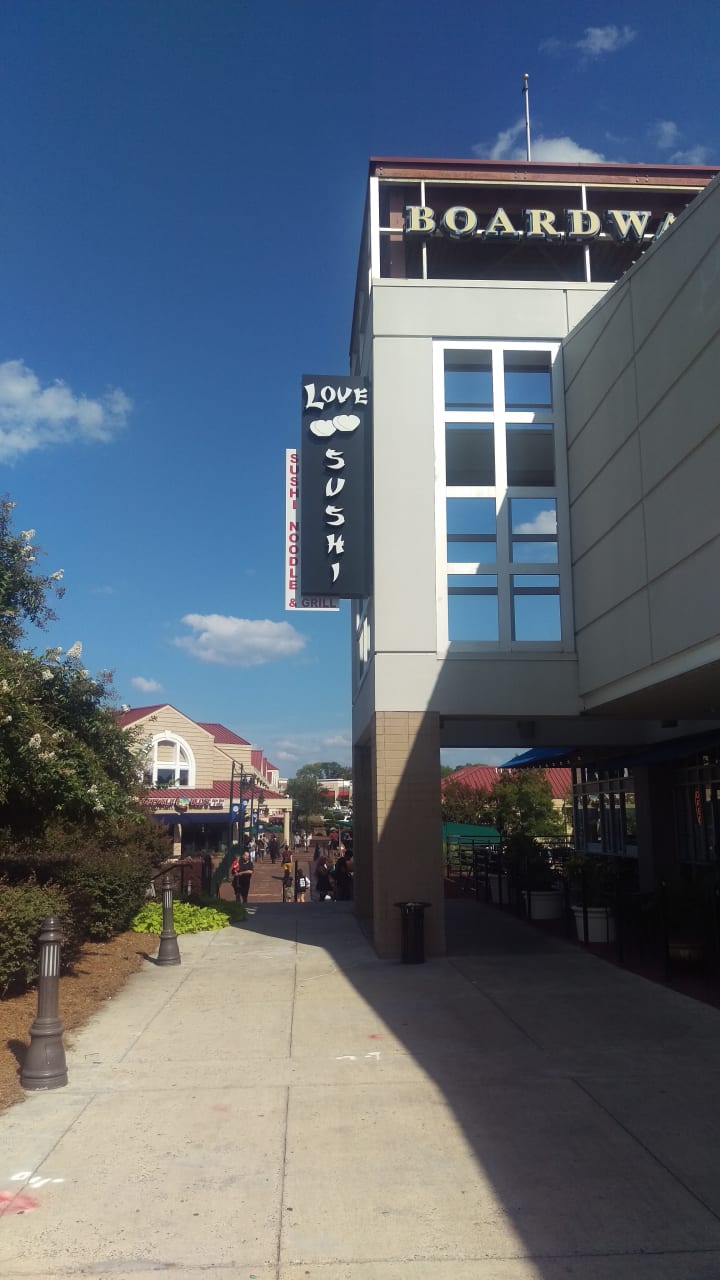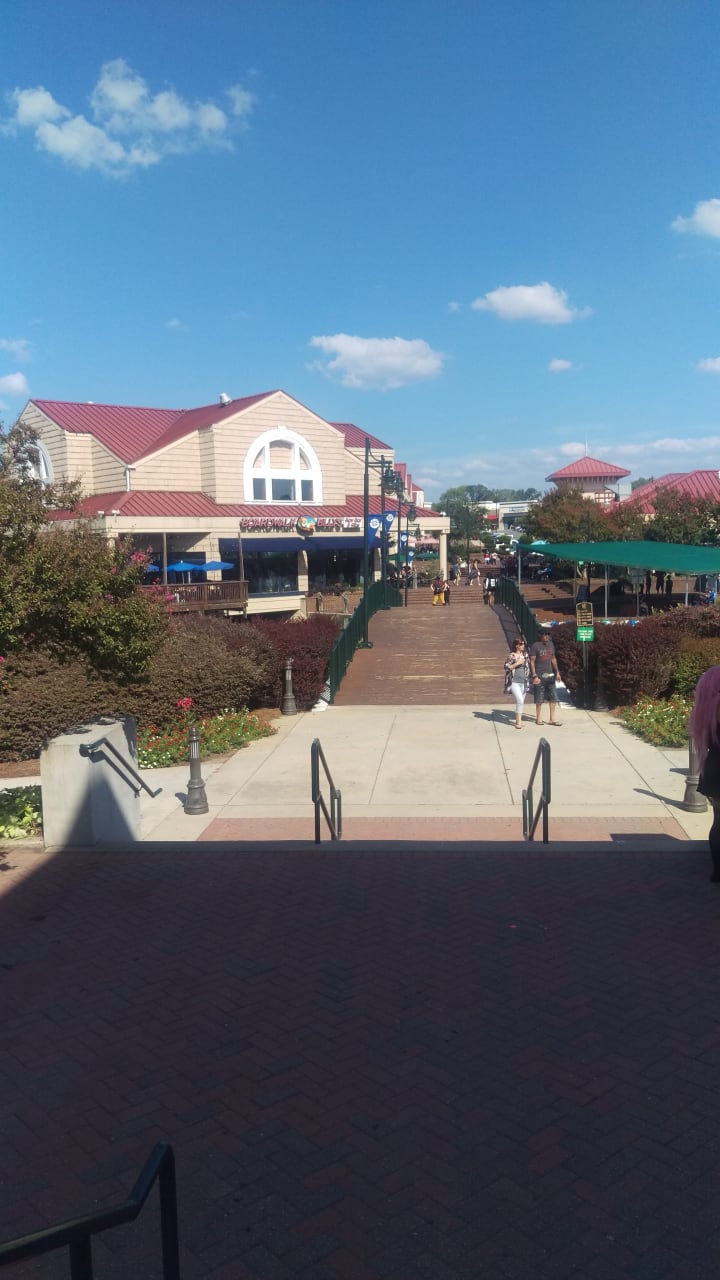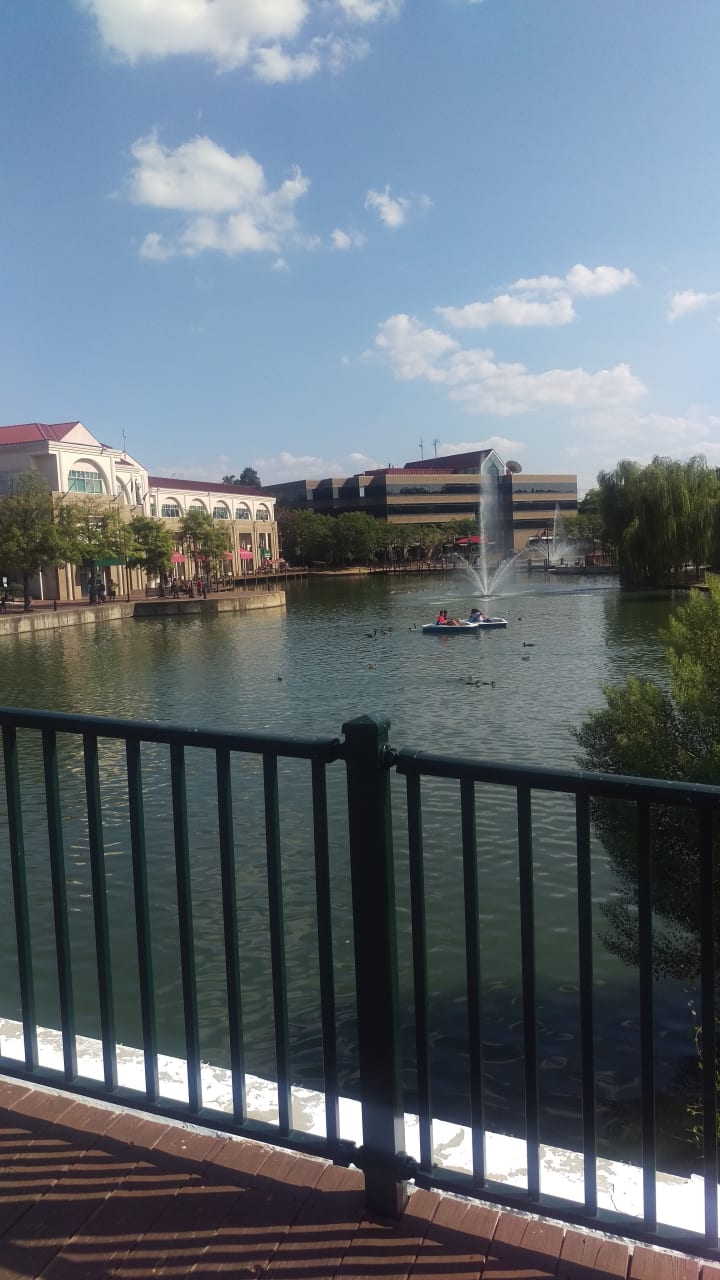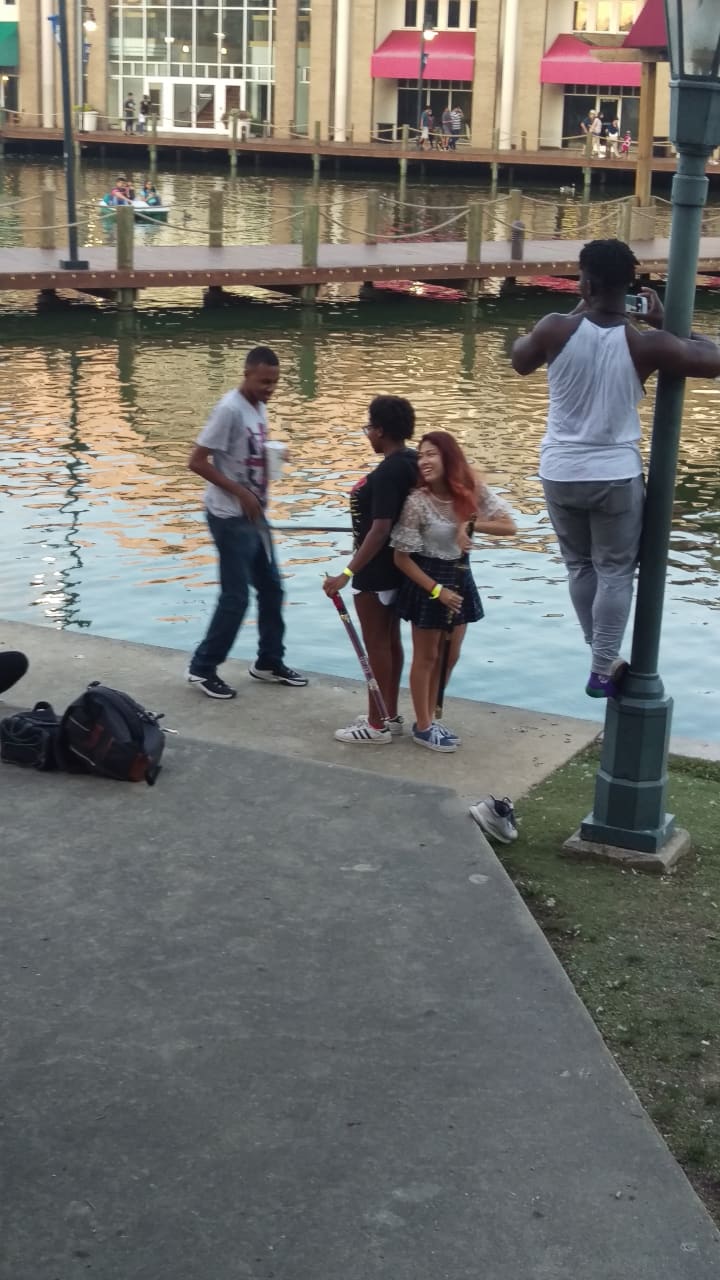 Day 0 (Thursday)
Friday was the official "Day 1" of the con and everyone came dressed their best in outfits from Teen Titans, My Hero Academia, Steven Universe and more! Friday their artist and vendor hall was opened—noon till 7pm—which is fair especially considering most people would be getting off work or coming home from their first week of school between 2-5pm. Attendance was strong throughout the evening and many stayed late for karaoke. Friday night they held their Drag Show and Cosplay Pageant. Unfortunately, I only saw a small part of their Drag Show, but the crowd was Here. For. It.
The performers were amazing! Stunning and absolutely beautiful and QCAC should definitely bring them back next year. Their Cosplay Pageant was interesting—a nice twist between both cosplay skill and talent—contestants were definitely having fun and it was a nice twist to your normal cosplay contests.
Saturday Afternoon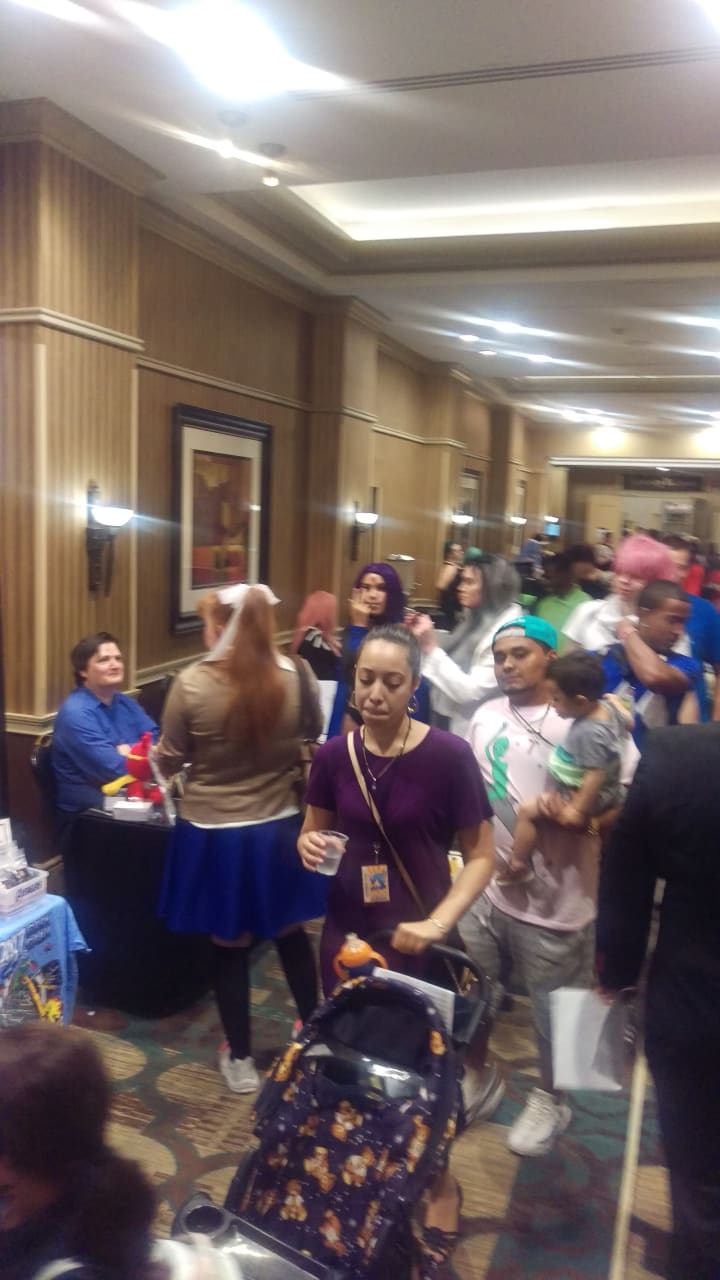 Saturday had even better turn out with their registration line out the door again. The halls were crowded and it seemed like many came out and bought Sat. only badges and treated QCAC like it was a 1-day show. This isn't necessarily a bad thing - it shows that many remember QCAC from last year but probably didn't know that the show grew to 3-days this year. Saturday evening I went to their burlesque show and rave and both were great. The burlesque show turnout was amazing with the room practically filled. The performers were amazing - some a bit cringe worthy (if you were there, there was a Walking Dead act and it was both arousing and triggering, lol. The crowd wasn't ready) but overall A++++ show.
Their rave was small but pretty good. The DJ had some great hits and also, some terrible mixes. I couldn't tell if the DJ had some technical issues or if they were just knew but transitions between songs were rough. There was a lot of people waiting for a song to either pick up or just change so they could dance. It panned out in the end, but it was a rough experience for everyone.
Sunday was the last day and almost as busy as Friday, but with many either showing up for pictures, karaoke or last minute shopping. Sunday morning QCAC held a Cosplay Sell and Swap event for attendees to bring and sell their old or semi-used cosplay items. It was only open for 2hrs but it started at the same time the vendor/artist alley was open and many vendors felt that the Sell and Swap could have been scheduled for a different time or day.
Overall, QCAC is a great show and I look forward to see what they'll do in the future. It would be great to have more cosplay guests, more activities on Thursday - either have their artist alley and vendor hall opened OR schedule their Swap and Sell while vendors/artist set up, and have more links on their website for their performers, artist, and vendors so people can follow-up after the show is done. Check out photos from the weekend here and give Queen City Anime Convention a follow to get updates for their 2019 show!
conventions
2018 is the year I decided to throw my voice in the mix and talk about cosplay community issues such as race, cosplay politics and overall share my experience and observations as a African-Caribbean Cosplayer.
Captain America is as American as apple pie and hand guns. Captain America is the favorite superhero of every goody two-shoes out there. Yet for those that are a little more badass, Captain America is nothing compared to antihero Deadpool. Born as Wade Winston Wilson, he is a normal person with a highly dysfunctional family who was once a volunteer test subject of the Weapon X program. You might ask yourself, did he really volunteer? But, when you have cancer, and the government promised to give you a regenerative healing factor, then it must sound like a good idea. I mean, not to any sane person, but when you are wild and mentally unstable like Wade, sure. Deadpool's powers and personality traits combine to make him an unpredictable mercenary, the merc with a mouf. M-O-U-F. Two fists, two swords, four guns, and a number of other weapons that seem to appear from his "magic satchel." In other words, a total badass.

We should all thank the divine forces that led Trey Parker and Matt Stone to decide to further develop some of the characters that weren't so involved in first few seasons of South Park, because that decision brought us the funniest Randy Marsh scenes. Before this happened, Randy was just Stan's dad and not much more, having only the occasional screen time without catching the attention of the viewers. Thankfully, the creators of South Park realized the potential in Randy's character and he quickly became an integral part of this hilarious animated TV show. South Park is still airing, so even though we tried our best to choose some of the funniest South Park Randy Marsh scenes, there sure are many that we just couldn't include since Randy is one of the funniest characters in the show.

(*Cinema is the highest art form. It encompasses all artistic disciplines & uses them in collaboration in order to conjure up a representation of the human condition.)

Video gaming has become one of the biggest entertainment industries of all time. The gaming industry's annual income has doubled the yearly income of the film industry. The game industry has become an unbridled source of creativity. Gone are the days when gamers were considered to be dweebs, geeks, nerds, and dorks. Just about everyone with a smartphone has a game or two they've downloaded on the app store. While the latest generation of consoles have settled into their new homes under televisions, one cannot embrace the future until they've learned all of the lessons from the past. Which is why we decided it was a good time to celebrate the legacy and history of gaming by looking back at some of our favorite retro game consoles.

Adapted from the hit comic series, The Walking Dead hit AMC like a hurricane with a tidal wave of zombies and gore. But, surprisingly enough, one of the most iconic things to come out of the series was the breakout success of one of the original characters created exclusively for the TV series. That was Daryl Dixon, played by Norman Reedus. Daryl Dixon was created by writers Frank Darabont, Jack LoGiudice, and Charles H. Eglee especially for Norman Reedus, who they discovered during his reading for the role of Merle Dixon. While he wasn't right to play Merle, they loved his audition so much they created Daryl.

Eliza and Her Monsters by Francesca Zappa is the story of 18 year old, loner high school student Eliza Mirk. By day Eliza is known to her school as the weird kid that keeps to herself and has no friends but by night Eliza is LadyConstellation, creator of the extremely popular web series, Monstrous Sea. Eliza keeps her two worlds separate, the only people that know of her secret identity are her family and her two online best friends that help her run her website. When Eliza is given the task of showing around the new kid her world becomes increasingly more complicated as she discovers that he is a Monstrous Sea fan.