Quarantine Binging: TV's 3 C's
Silver Linings #36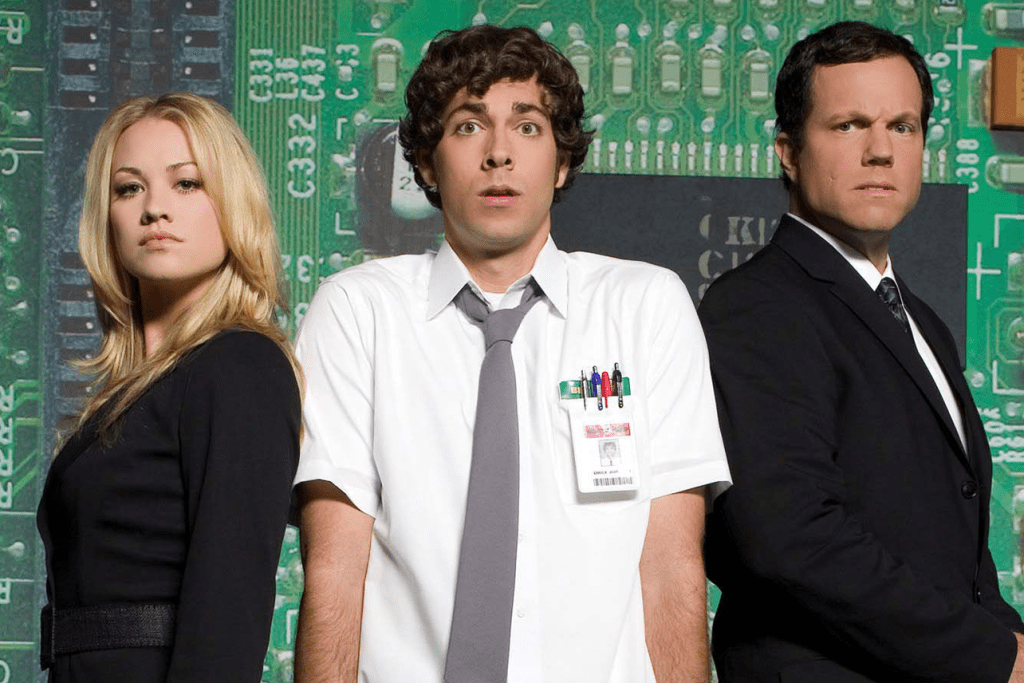 Hello, and welcome to a special edition of Silver Linings where I'm staying at home and overdosing on the maligned, forgotten, and ignored.
Let's face it. Staying at home to wait out the COVID-19 pandemic can be very boring. One worthwhile way I've been cooling my heels has been binge-watching TV shows. Ally and I have been getting a kick out of three shows that can easily make the time fly without even noticing. These three shows are very different from each other, but they all have a few things in common. They are all available in their entirety on various streaming platforms, they were all painfully underappreciated when they first aired, and, by amazing coincidence, they all start with the letter "C". That last part wasn't planned, honest!
In alphabetical order, here are three shows worth loading up and gorging on tonight.
Carnivàle
The fact that this HBO supernatural drama got cut off after only two seasons is just unholy. The show created by Daniel Knauf and co-produced by one of Star Trek's best writers Ronald D. Moore focuses on the battle between good and evil during the Great Depression. Heaven and Hell each have a mortal champion in the fight. Heaven has Ben Hawkins (Nick Stahl), a young man who lost his family in the Dust Bowl and joins a traveling carnival that passes by. He soon reveals that he has the power to transfer life energy from one being to another. Hell, meanwhile, chose Brother Justin Crowe, played by the Kurgan himself Clancy Brown, a Methodist preacher who has the power to read minds and force powerful hallucinations onto people. The whole show revolves around the two learning and building their powers, leading up to the point when the two meet. Its scale is just epic, and the group of freaks and outcasts who make up the carnival just feel real. Both seasons are available for streaming on HBO Now. Though the series frustratingly ends on a cliffhanger that will never be resolved, it's still really worth checking out.
Chuck
I'm not going to go into too much detail on this one; I'm already planning a Second Chances article on it soon. However, I will give the basics. This action-comedy series stars Zachery Levi years before he became Shazam as a tech geek who unwittingly gets all of the spy world's greatest secrets downloaded into his brain. He soon becomes the CIA and NSA's greatest tool and biggest liability. Both spy organizations send an operative to protect him and use the knowledge in his head. The NSA sends the tough, trigger-happy Major John Casey, played by Adam Baldwin from Full Metal Jacket. The CIA, meanwhile, sends the lethal and sexy-as-hell Agent Sarah Walker, played by Yvonne Strahovski now known for The Handmaid's Tale. The show is a little bit of everything which is what makes it awesome. All five seasons are currently available on Amazon Prime. Check it out, and stay tuned for my full write-up on the show coming soon!
Coupling
This British sitcom was a sizable hit at the time it came out but has been largely forgotten. That's a shame because this is one of the funniest shows I've ever seen as well as one of the raunchiest. The show revolves around six London friends who deal with crazy relationship and sex scenarios. It is much like Friends except much dirtier and more meta. It even features two actors American audiences may recognize, Jack Davenport from the Pirates of the Caribbean films and Gina Bellman from the crime show Leverage. I'm generally not a huge fan of British comedy except for Simon Pegg's work, but I couldn't help busting up over Jane's self-centered nature and the cracks about Patrick's... gift. Even though the fourth season isn't as good as the first three with the departure of the neurotic Jeff, it still deserves lots of any open-minded adult's time. All four seasons are available on Hulu.
What do you think? Any more shows worth binge-watching? Let me know, and take care of yourself and your family.