Productions That Plan To Restart Hollywood in Atlanta During COVID Part II
13 Movies & TV Series in the Next 45 Days So Far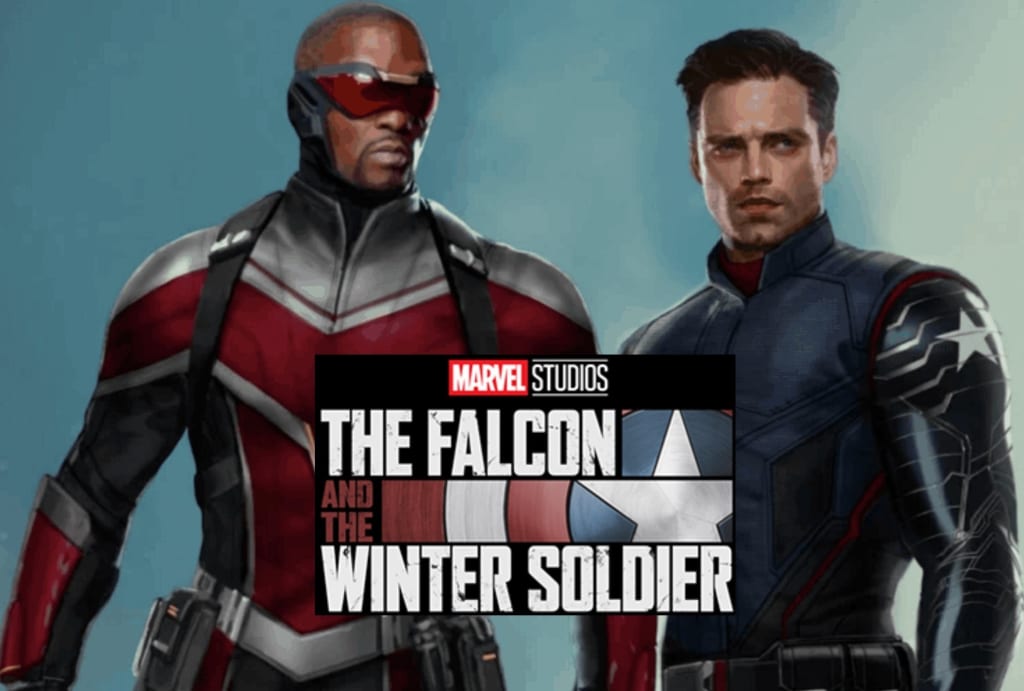 13 Productions That Plan To Restart Hollywood In Atlanta During COVID Part II
Covid-19 is not over yet, however after months of planning, some industries are trying to work within the pandemic as safe as possible. Earlier this summer, I named 9 productions looking to restart Hollywood in Atlanta. Some of those productions have filmed and wrapped, while others were delayed yet again. A couple even decided to leave Georgia, and the United States entirely and film in Canada. Most of the entertainment industry were trying to resume a bevy of productions by September, and here we are in the first week of the month. Listed below are 13 major productions (from cable to streaming to feature films) that are looking to start in the next 45 days. Of course, this is subject to change barring any significant rise in covid numbers, health of production personnel and cast, or any civic mandate orders. Part III will come out October 1.
Heels (Starz)
Mid-September-Early 2021
Atlanta (Areu Bros Studios)
Stephen Amell, Alexander Ludwig, Alison Luff, Kelli Berglund, Chris Bauer, Allen Maldonado, James Harrison
Heels is about the men and women who chase their dreams in the world of small-town pro wrestling.
Takeaway: Starz is getting into the niche of exploring communities and workplaces that are often overlooked.
The Falcon & The Winter Soldier (Disney +)
Atlanta (Pinewood Studios)
Sept 8
Anthony Mackie, Sebastian Stan
The live-action series with Marvel movie regulars Anthony Mackie returning as Falcon and Sebastian Stan reprising his role as Winter Soldier. (Czech Republic unit to resume in October and extending into November.)
Takeaway: It will be interesting to see what time period this series will start on, or if any mention will be made of Chadwick Boseman's death as Black Panther.
Red Notice (Netflix)
Atlanta (Atlanta Metro Studios)
Sept 21-Nov 13
Dwayne Johnson, Gal Gadot, Ryan Reynolds
In the world of international crime, INTERPOL issues a Red Notice, a global alert to hunt down and capture the world's most wanted art thief.
Takeaway: One of the productions that were halted in March resumes. A lot of the film's international locations will be recreated on soundstages with a quarantine/sequestered cast and crew. This marks the third collaboration between The Rock and Rawson Marshall Thurber after "Central Intelligence" and "Skyscraper", so you can get the film's tone and feel.
Note: * Will not know if The Rock's positive COVID revelation will affect production
Dear Evan Hansen (Universal)
Los Angeles & Atlanta (Blackhall Studios)
Sept 21-Nov 20
Julianne Moore, Amy Adams, Ben Platt, Kaitlyn Dever, Amandla Stenberg
A high school senior with social anxiety disorder and his journey of self-discovery and acceptance following the suicide of a fellow classmate.
Takeaway: The film adaptation of beloved Broadway productions, once a constant staple in the 1950s and 1960s, are now a hit or miss. Lots of 18 to look younger casting opportunities.
Samaritan (MGM)
Atlanta
Sept 28-Nov 20
Sylvester Stallone, Martin Starr, Moises Arias, Pilou Asbaek, Dascha Polanco
A young boy learns that a superhero who was thought to have gone missing after an epic battle twenty years ago may in fact still be around.
Takeaway: Another production that was shut down in March returns to finish its slate
Creepshow (AMC)
Atlanta
Sept 9-Late Oct
Based on the iconic anthology film written by Stephen King and directed by George Romero. Each episode of the anthology series will tell original fun and scary stories. Season 2.
Takeaway: A production that was supposed to begin in March was halted. Curiosity is if storylines were re-written to include the pandemic.
Karen (Indie)
Atlanta
Early Oct
Taryn Manning
A suspense thriller in which Manning will play Karen White, who believes that races should stick to their "own kind". She carries this belief into her neighborhood. So when her new Black neighbors Assata and Malik move in, she makes it her personal mission to remove them from the neighborhood, by any means necessary. However, Assata and Malik don't have time for this. As cardholding Black Lives Matter members they aren't going down without a fight.
Takeaway: One of the most controversial memes and catchphrases of the year getting a theatrical treatment will bring curiosity seekers and detractors alike.
Saints and Sinners (Bounce)
Atlanta (Swirl Films/Atlanta Film Studios)
In Production Now-Oct 1
Vanessa Bell Calloway, Clifton Powell, Keith Robinson, Jasmine Burke, J.D. Williams
A large Southern church is the background for greed, corruption, and murder. Now in Season 5.
Takeaway: The first scripted series for this small network continues to bring returns and rating benchmarks.
Wonder Years (ABC)
Montgomery, Alabama
Sept 30
Lee Daniels, Fred Savage
A new iteration of the network's 1980's family comedy-drama, that chronicles a Black middle-class family in Montgomery, Alabama in the turbulent late 1960s.
Takeaway: This is for the Pilot only, which means only 2 weeks of work- for now. Atlanta talent and crew are sure to make the 2.5 drive since the Alabama film community is still growing.
Cooking For Christmas (TV Movie)
Atlanta
In Production Now-Sept 11
A married couple, who wants to spend their first Christmas alone, has to deal with two sets of overbearing parents who come to crash their plans.
Takeaway: The continued effort to diversify the holiday movie genre for the African-American audience and beyond.
Girl in the Basement (Lifetime)
Atlanta
Sept 21
A girl is kept imprisoned by her father for 20 years, forced to bear his children while she dreams of escape.
Takeaway: Lifetime is garnered a profitable niche in the true crime genre. In this case, expanding it to a full feature.
Vacation Friends (Fox)
Atlanta
Sept 10-Late Oct
Lil Rel Howrey, John Cena, Yvonne Orji, Meredith Hagner
Buttoned-up Marcus and his girlfriend Emily meet the crazily impulsive Ron and Kyla on a memorable, no-holds-barred vacation in Mexico. Unfortunately, what happens in Mexico definitely does not stay in Mexico. To Marcus and Emily's dismay, Ron and Kyla arrive as uninvited guests at Marcus and Emily's lavish wedding weekend. Marcus is already struggling to gain acceptance from his snooty and disapproving father-in-law, Harold. But when Ron and Kyla cause one catastrophe after the next, the nuptials may well be permanently postponed.
Takeaway: Production began in Puerto Rico the second week in March, finished their locations, and never made it back to Atlanta. John Cena continues to chart The Rock's playbook with a mixture of comedies and action.
Southern Gospel (Indie)
Atlanta (Triple Horse Studios)
Mid-September
Jeffery Smith
When a rock n roll star's life comes crashing down, he must fight his past demons to realize his childhood ambition of becoming a preacher. Will his raw talent and earnest faith be enough, or will an empire of tradition put an end to his dream.
Takeaway: Triple Horse is becoming an industry leader in the faith film genre.
Sources
https://www.thewrap.com/the-wonder-years-reboot-from-lee-daniels-in-the-works-at-abc/
https://www.ajc.com/blog/radiotvtalk/john-cena-lil-rel-starring-atlanta-produced-vacation-friends/8ssqpqYLO5iUYbwZ8BzXXN/
https://variety.com/2020/tv/news/mary-mccormack-stephen-amell-wrestling-drama-heels-starz-1234748142/
https://www.amcnetworks.com/press-releases/production-starts-on-greg-nicoteros-creepshow-anthology-series-for-shudder/
https://www.tmz.com/2020/08/20/taryn-manning-karen-movie-star-starring/
https://deadline.com/2020/09/julianne-moore-universals-dear-evan-hansen-movie-1203028675/
https://www.cnn.com/2020/08/03/entertainment/dwayne-johnson-netflix-red-notice/index.html
www.productionweekly.com
www.productionlist.com
industry
About the author
Kevin graduated at the University of Southern California for Theatre & Cinema
Kevin has dozens of background & stand-in credits, over 20 principal credits, and over 20 below-the-line production credits including the Academy Awards/Emmys
Reader insights
Be the first to share your insights about this piece.
Add your insights