Printmaking: from 1400 until now
The power of print through the centuries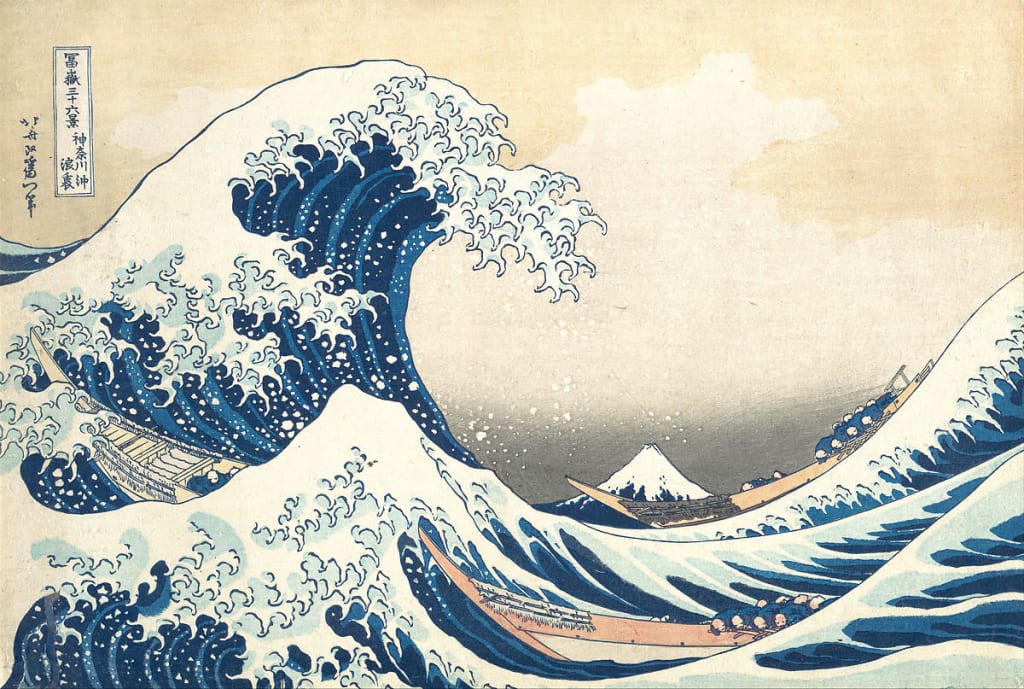 Hokusai, 'The Great Wave off Kanagawa', c1820, woodblock print
The immense power of print as artistic media can be traced back more than 5 centuries. Print is, perhaps, one of the most democratic art mediums to exist in art history which has made it one of the most popular and accessible forms of artistic expression. There are many techniques that have been developed over the year to execute prints, although, nowadays, with the existence of printers, it is easy to mistake an act of printing something out with the artistic process of making a print. Today, I'd like to delve into the history of printmaking and highlight some of my personal favourite contemporary printmakers.
The evolution of printmaking has begun almost instantly after the technology was discovered. Only 50 years have passed between the establishment of printmaking technology (circa 1400) and the mass production of various objects of cultural importance, from playing cards and devotional images to engineering schemes and medical records. In the early 16th century printmaking started impacting art history, partially influencing the start of the great art historical period known as the Renaissance. The widespread availability of images from the Classical past reproduced on prints has allowed more artists to learn and finesse their skills from them. The technology continued to progress over centuries, with more colour being introduced into previously only black and white prints as new techniques were developed. By the 21st century, printmaking has taken on so many different variations that it is now recognised as one of the most popular and accessible art mediums to have ever existed.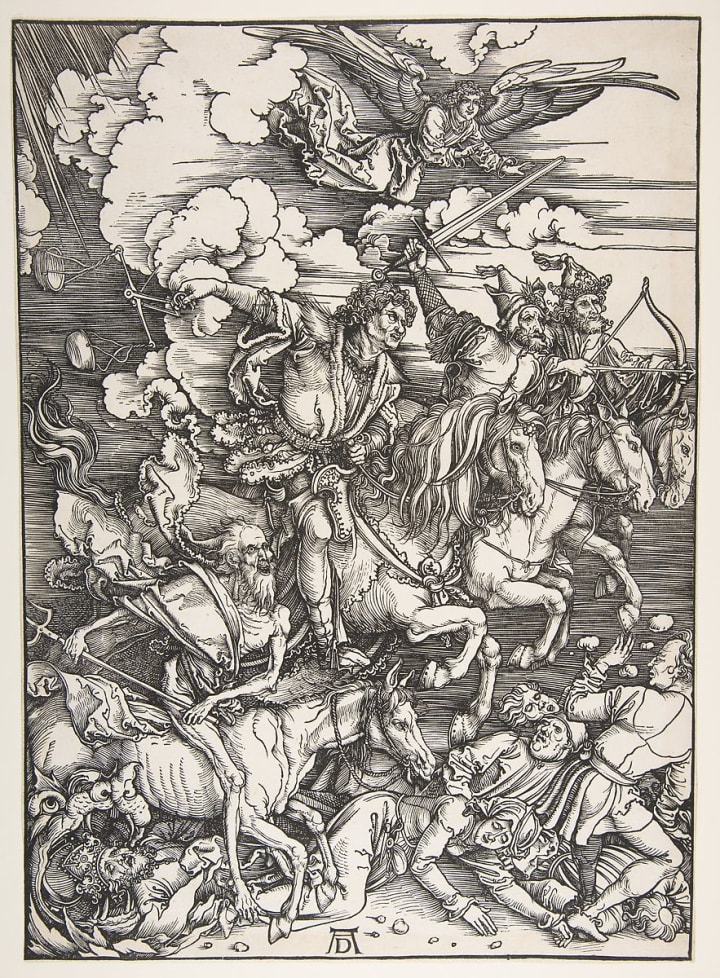 There are four categories of types of printmaking: relief, intaglio, planographic and stencil. Relief printmaking is the oldest type as it involved carving on wood or metal and then printing on a raised surface. The intaglio method came next as multiple techniques were developed: engraving, etching and drypoint. Engraving involves carving a metal plate to create a design that is far more detailed than relief printmaking, artists like Albrecht Dürer practiced that technique alongside regular painting. However, in the 18th century etching became more popular and was used by the most acclaimed masters of the time, one major example is Rembrandt. Etching involves the use of a strong acid or mordant to dissolve away the parts of the metal surface that were unprotected to create a design, which is an easier process than engraving. Mezzotint and aquatints introduced half-tones and various shades of grey into the usually black and white images, within the same process of intaglio artists started to use dotting, cross-hatching and stipple to achieve that. Lithography is one of the first planographic methods of printmaking, where a non-image portion of the design is created first, then it is inked and pressed to a surface to create the image. The 20th century saw a huge technological development that has influenced printmaking. The new technologies, as well as modified traditional methods, gave rise to the new media which led to the introduction of new methods and materials into familiar processes creating new techniques such as linocuts and silk-screening. This continuous technological development introduced laser and ink jet printers into the equation and the endless possibilities of digital printmaking are still explored by many new-age digital artists.
Nowadays, contemporary printmaking remains one of the most widespread mediums in the fine arts. It's taught in schools as part of formal art education and due to their accessibility, many artists who choose to pursue painting also end up producing prints as they are cheaper and more affordable. From established artists like Damien Hirst who have a warehouse studio to independent artists on Etsy with a printing press in their living room – many artists explore their creativity through this medium.
Here are some of my personal favourite contemporary printmakers who you might also like:
Susan Vera Clarke is a British printmaker who specialises in etching. She pushes the limits of the intaglio technique and brings her contemporary vision into what is a very traditional practice.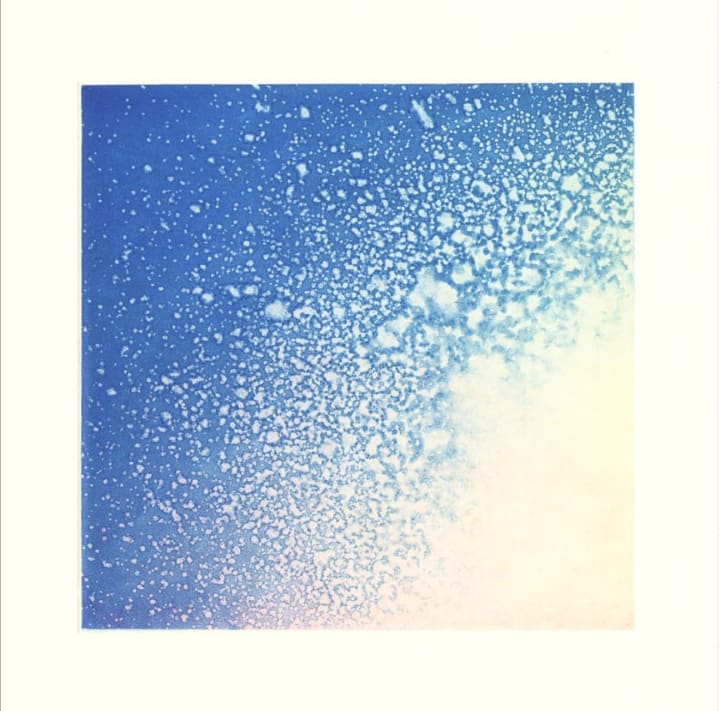 Jamie Temple's practice mostly focuses on architectural and landscape-inspired works on paper. He produces various series of linocuts which are often inspired by nature and environment as well as experimentation with materials.
Lenny Lane is a Scottish printmaker and designer who creates multi-coloured lino prints from a single block using a reduction technique. He developed his own technique 30 years ago, on his Instagram he often shares the printmaking process, his inspiration and general insights into this practice.
Hélène Bautista is also a linocut printmaker. However, her images often suggest a story behind them, leaving the viewer wondering what exactly the depicted objects mean/what part in the story they play. She focuses on a more surrealistic and suggestive aspect of art-making.
Sophie Goudman-Peachey and Polly Nor are both multidisciplinary artists whose art focuses on empowering women. Their practices are not limited to just printmaking, but they play an essential part of spreading their message.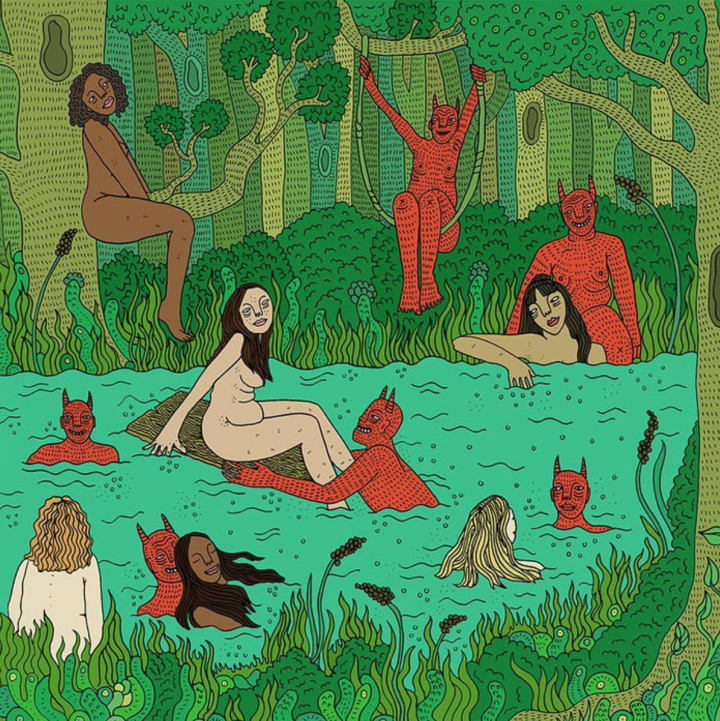 If you choose to support one of your favourite artists and purchase their print it is vital to treat it with care. Framing is extremely important for any kind of print in order to prevent damage from UV light (which will fade the colours), dust, humidity and pollution. Of course, any work of art should be treated with care to avoid physical damage, in the case of prints - paper folds, tears, scruffs and even dirty marks which can be difficult to remove.
I hope you will find at least one printmaker whose works you enjoy and hopefully follow their artistic journey!
Thank you for reading this story! If you enjoyed it, please share and tip if you can. Stay tuned for more art writing! If you want to discuss anything mentioned above, do reach out on Twitter - I'll be happy to talk more about art and hear about your favourites!