Predicting the Critics Choice Awards
The Critics Choice Awards air Sunday night, January 13 on the CW.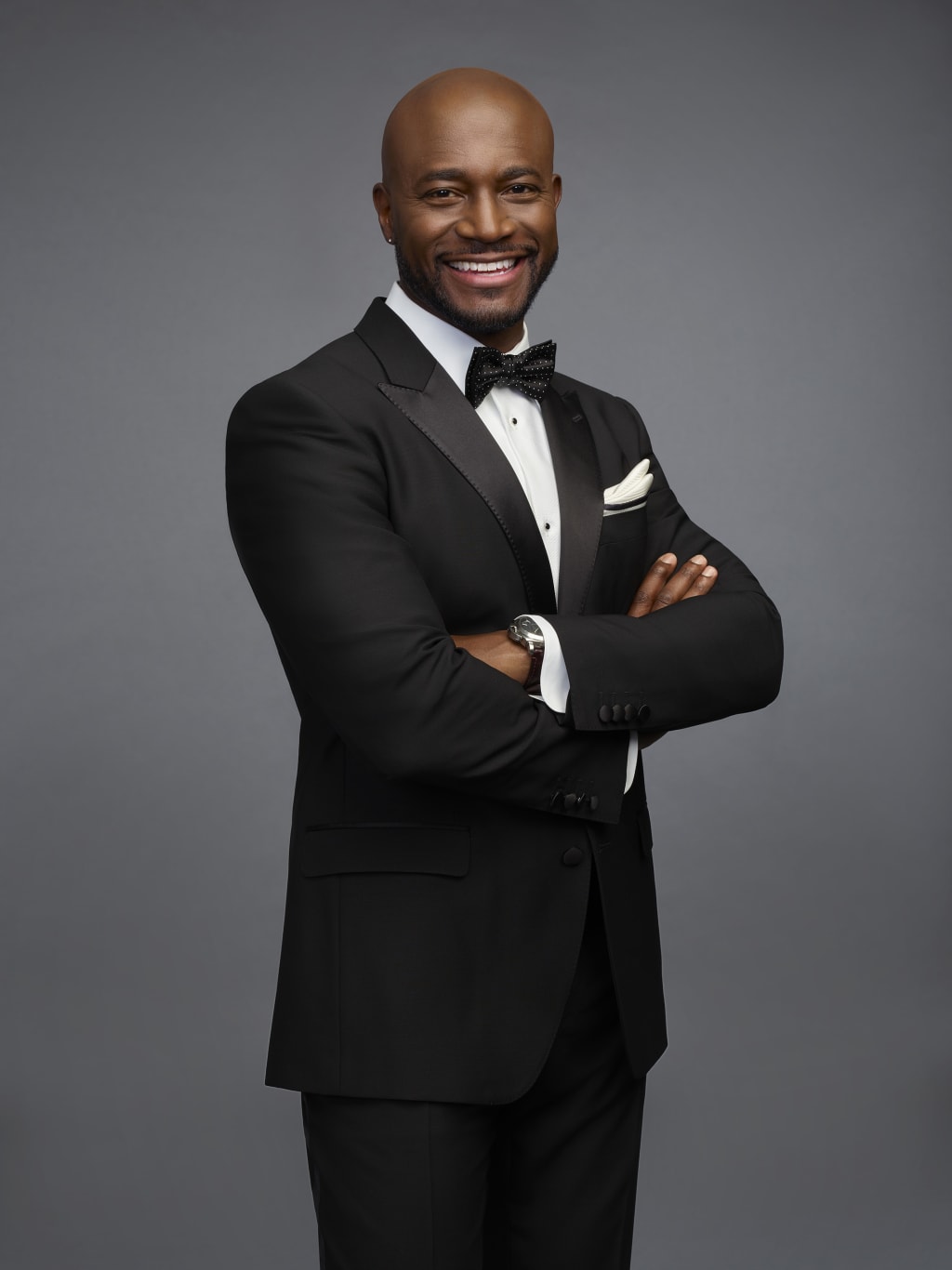 The ageless Taye Diggs hosts the Critics Choice Awards on Sunday night. The awards show, for which I am one of the voters, awards the best in film and television. It's the 24th Annual Critics Choice Awards and it is as unpredictable as ever with the Broadcast Film Critics bucking the recent trend toward Green Book and Vice by making The Favorite with the most nominations.
So, just which movie and which performances will come away with the big awards on Sunday night? I have been watching the trends and keeping tabs on my BFCA colleagues to track this very notion and below I have my predictions for what expect on Sunday night. If you want to wager based off of these predictions, be forewarned, these are just my opinions and not an ironclad guarantee. An educated guess is a fair way of looking at, with all the inherent uncertainty that comes with the word "guess."
Best Supporting Actress—and the Nominees Are:
Amy Adams for Vice
Claire Foy for First Man
Nicole Kidman for Boy Erased
Regina King for If Beale Street Could Talk
Emma Stone for The Favourite
Rachel Weisz for The Favourite
My vote goes to Regina King who was the heart and should of one of my favorite movies of 2018, if Beale Street Could Talk. However, reading the tea leaves here is not easy. Aside from Amy Adams who is probably the weakest of these nominees in the divisive, Vice, we have five incredibly strong contenders here. Still, I do believe that Regina King has the momentum and support to come out on top Sunday night even as Emma Stone and Rachel Weisz have strong camps in their favor.
Prediction: Regina King for If Beale Street Could Talk
Best Supporting Actor—and the Nominees Are:
Mahershala Ali for Green Book
Timothee Chalamet for Beautiful Boy
Adam Driver for BlacKKKlansman
Sam Elliott for A Star is Born
Richard E Grant for Can You Ever Forgive Me
Michael B. Jordan for Black Panther
And the winner is...
My vote would go to Michael B. Jordan for Black Panther but everything appears to be trending in the direction of Mahershala Ali's well loved performance in Green Book. The dark horse in this category is Richard E Grant who has yet to break through this awards season in the shadow of Ali's dominance but if he has a chance it is Sunday night. My prediction however, Mahershala Ali for the win, even if my vote is still going to Michael B Jordan.
Prediction: Mahershala Ali for Green Book
Best Actress—and the Nominees Are:
Olivia Colman for The Favourite
Olivia Colman for The Favourite
Olivia Colman for The Favourite
Olivia Colman for The Favourite
Olivia Colman for The Favourite
Glenn Close for The Wife
I'm kidding around of course, but truly, it has been the season of Olivia Colman and while the Globes found room for Glenn Close, the Critics Choice Awards only has one winner for the big actress prize and every sign points to Colman's winning performance in The Favourite. Apolgies to Yalitza Aparicio of Roma, Emily Blunt of Mary Poppins Returns, Toni Collette for Hereditary (At least I will be voting for you Toni), Lady Gaga for A Star is Born and Melissa McCarthy for Can You Ever Forgive Me.
Prediction: Olivia Colman
Best Actor—and the Nominees Are:
Christian Bale for Vice
Bradley Cooper for A Star is Born
Rami Malek for Bohemian Rhapsody
Viggo Mortenson for Green Book
Ryan Gosling for First Man
Ethan Hawke for First Reformed
Willem Dafoe At Eternity's Gate
My vote is going to Ethan Hawke for his raw and delicate performance in Paul Schrader's incredible First Reformed but once again, I am the outlier. Rami Malek is the most likely to walk away with the prize on Sunday night. Despite Christian Bale's Globes win last week, Vice has divided Critics and no other performance has quite the universal acclaim as Rami Malek's performance as Freddy Mercury. Even I, who really hated Bohemian Rhapsody, still enjoyed Malek's performance. He's not getting my vote but I do see him winning on Sunday night.
Prediction: Rami Malek for Bohemian Rhapsody
Best Picture—and the Nominees Are:
Black Panther
BlacKKKlansman
The Favourite
First Man
Green Book
If Beale Street Could Talk
Mary Poppins Returns
Roma
A Star is Born
Vice
Part of why I love being part of the Critics Choice Awards is seeing movies like First Man and Mary Poppins Returns as Best Picture nominees. Most other groups have completely forgotten how good Damian Chazelle's space epic is and while Mary Poppins Returns got some run from the Globes, it remains a long shot for the Academy. At least we liked it. My vote is another outlier as I have to remain true to my feelings and not concern myself with whatever movie is most likely to win.
Thus, my vote will go to If Beale Street Could Talk. That out of the way, Beale Street is not going to win on Sunday night. Even the favorite, with the most nominations, The Favourite, is unlikely to win on Sunday night. Why? There is a strong division between admiring a movie enough to nominate it many times across a large number of categories and actually naming the movie as Best Picture. Many critics admire The Favourite, but I don't see the love for The Favourite that I see for the most likely winner on Sunday night, Roma.
Yes, Alfonso Cuaron's Netflix release is, in my opinion, going to win Best Picture on Sunday night. The film has received rapturous critical praise and if it had more elaborate costumes, makeup or music, it would likely have received nearly as many nominations as The Favourite. Roma is arguably, the most universally beloved movie among these nominees with only the feel good Green Book have nearly as few detractors. If there is a dark horse pick, of you really wanted to bet big odds, Black Panther would be the choice. Critics adored the Marvel comic flick nearly as much as Roma and it would be a popular pick among folks eager to show up the Academy and the Globes by going with a film that is both a box office and critical smash.
Prediction: Roma
The Critics Choice Awards air on Sunday night at 8 PM EST, 7 PM Central on The CW Network. Claire Foy is guaranteed to get at least one award, even if it is not Best Supporting Actress, as she will receive the #SeeHer Award which goes to a woman who embodies the values set forth by the #SeeHer Movement. Also receiving a special award on Sunday will be television producing legend, Chuck Lorre. The creator of Two and a Half Men and The Big Bang Theory will receive the Critics Choice Creative Achievement Award for his years of remarkable success on television.