Pre-Quarantine Moments: Fayetteville, AR Comic Show
Snapshots from the two day event
In case you haven't noticed, a majority of conventions, not only here in this country, but in other contries, have other been postponed to later in the year, summer, or cancelled altogether. I've recently asked cosplayers on my social media pages if they felt comfortable or nervous about attending a con this year. A large number of people said that they're mostly concerned about bad hygiene from others. I've been a cosplayer for about six years and I'm really big on hygiene. I make sure that I take a shower before attending a convention and taking another one when I get home from one. In my opinion, hygiene is something that all cons should address and there should be strict rules about that to prevent others from getting sick. Also, they should have social distancing measures implemented. I'm confident of attending a con this year, but doing it safely and responsibly.
For this story, I'll be talking about the Fayetteville, AR Comic Show and the great moments from that con. It was held in Fayetteville, Arkansas and lasted a couple of days. This was my first con of 2020 and the last con I attended with my friends before the coronavirus pandemic. I've written a review about this con. If you would like to check it out, it's on here so you can read it for yourself.
Cosplay Contest Win Number 2
On the first day of the con, I took part in the cosplay contest, along with three of my friends. I happen to win the Floor Prize for my Lord Gyaradrakkon cosplay, which was my Lord Drakkon and Gyarados mashup. This was my second cosplay contest win overall. My first cosplay contest win was last August at GlitchCon. So I was really excited that I won.
Meeting John Wesley Shipp...Three Times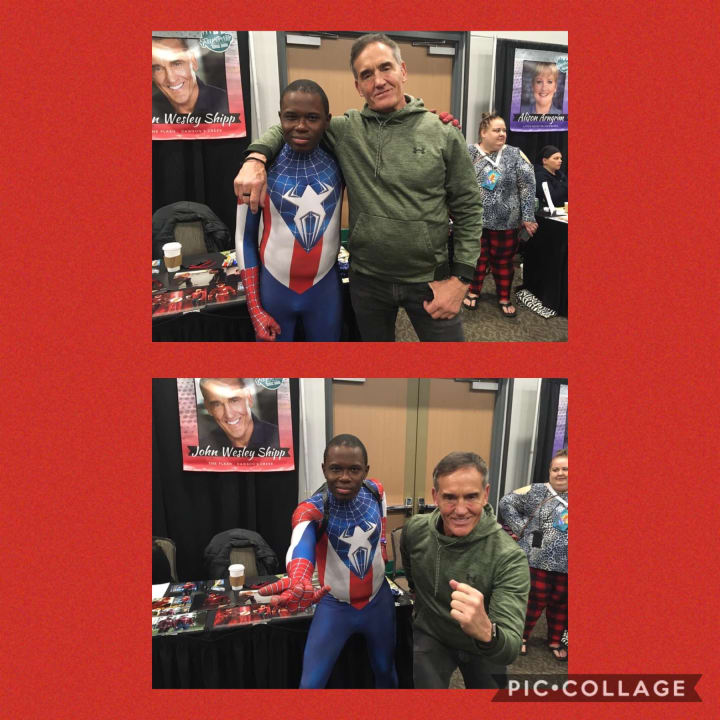 On the second day of the con, I went as Captain Spidey. The pictures above are of me and John Wesley Shipp. For those who aren't familiar with him, he played The Flash in the 90s TV series of the same name. The first time I've met him was the day before at his panel.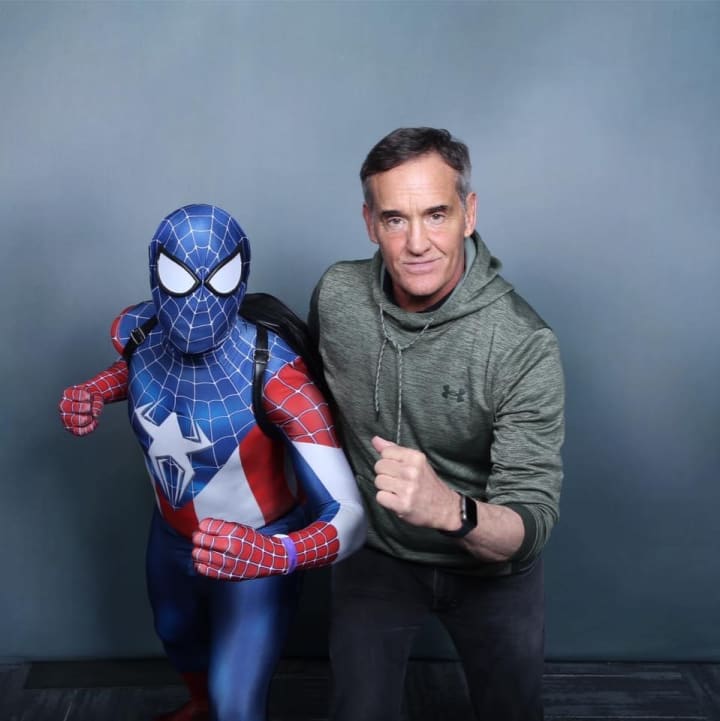 Before heading home, I did a photo op with John. I was supposed to do one with him the day before, but the cosplay contest and the time I was supposed to meet him ran at the same time. By the time I got back from the cosplay contest, he was gone for the day. However, I came back for the final day of the con and he and I took a picture together. This was my third photo op overall and it was an exciting experience.
Arkansas Cosplayers Unite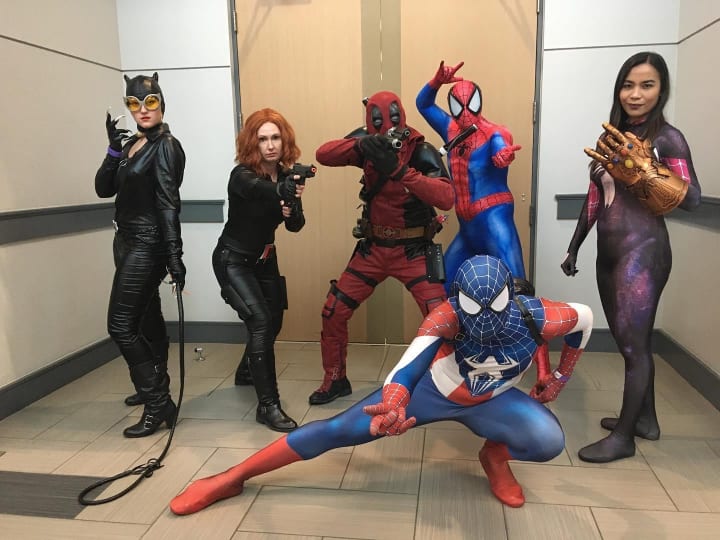 Last but not least, this is why I love what I do. After I got done with my photo op, I asked my friends to be part in this photo, as seen above. Being part of the Arkansas cosplay community is not only exciting, but rewarding. Once the pandemic has subsided and officially over, I'll be back at cons with my friends again. For right now, keeping myself safe is my main priority.
I'm now on TikTok: @thecosplayerfromtexas. I'm always in need of new followers. Mention that you've found me on Vocal and I'll follow back. Please check it out and enjoy my videos. Also, be sure to follow me on social media. The info to all of my social media pages can be found in my bio. If you enjoyed any of my articles, including this one, please feel free to send me a one-off tip, which is located at the end of every article. No tip is ever too big or small. It'll help me and other Vocal content creators to write better stories. Lastly, I encourage everyone to join Vocal+, a premium membership for Vocal content creators like myself to write better stories, connect with creators, and a lot more. So be sure to sign up for that membership and support your favorite Vocal content creators. Thanks in advance for your support of me and hopefully, I'll see you on social media.